The 10 best schools in Pretoria
Have you just moved into a new province or your kids/wards are grown up enough to go to school, and you need information on the best schools in Pretoria which you can consider? In this article, we give you comprehensive information on some of the best schools that are in town, whether for boys or girls only, and if you are interested in mixed schools, you will find all the necessary information.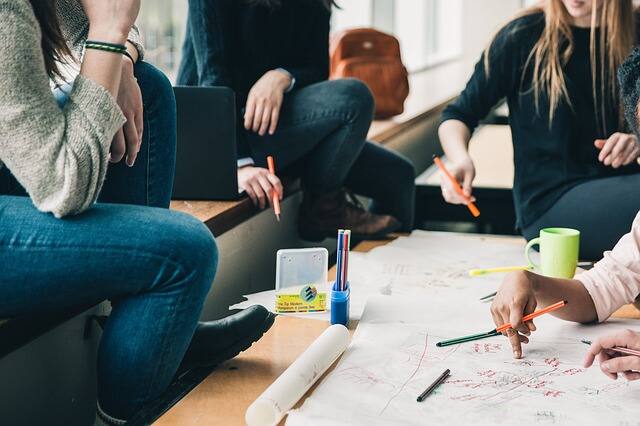 Giving your kids education is not enough except if it is a quality one. This is because the kind of learning environment that kids are exposed to determines how sound they would become eventually. Therefore, after carefully considering some of the educational institutions around, we present you with some of the ones that would be good for your consideration and that also meet the educational needs of your kids.
Most expensive schools in South Africa
Hilton College
Located not far from the town of Hilton, KwaZulu-Natal Midlands, Hilton is a private all-boarding educational institution for boys that ensures that boarding facilities are available to all students. Those admitted into this college are boarding students, which makes it easy for the management to ensure compliance with the set of rules. Among other things, students who are trained in this community of learners develop a sense of independence as well as confidence that would help them to cope in the real world fast.
READ ALSO: GDE admissions 2019 (2020): Step-by-step guide to online application
The present fee that admitted students pay is around R298,600 per session. This fee, however, covers the student's tuition, library, food and board, the use of the sanatorium, minor medical attention, games, and laundry. Then, important curriculum-based activities like sports are also included in the fee.
Michaelhouse
Thinking of a school that upholds Christian doctrines and at the same time guarantees a high standard of education? Michaelhouse is a boarding centre of learning that is established to give boys the best of education in a serene environment. Their blend of spiritual, academic, environmental, cultural, sporting, character, and leadership programmes are part of what makes them stand out among other educational institutions in the country. Admitted students pay about R284,000 to enjoy all the boarding facilities and those who pay in advance enjoy a 4% discount.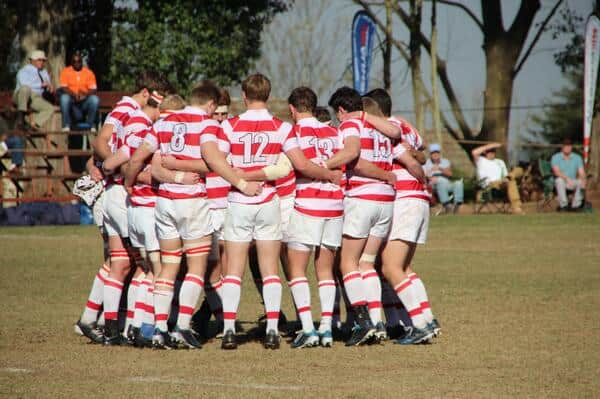 High schools in Pretoria
Which school is the best in South Africa? Check out these educational institutions as they provide qualitative and sound education.
Pretoria High School for Girls
One of the things that distinguish this educational institution from other girls centres of learning is the priority given to education and an enabling environment that fosters the realisation and expression of each student's potentials. Located in 949 Park Street, Arcadia, Pretoria, Gauteng, Pretoria High School for Girls incorporate other activities including sports, culture, clubs, and societies. These are meant to ensure that students have the best experience that will stand them out in public.
As a public, fee-paying centre of learning, interested students can also choose to stay in the boarding house.
Pretoria Technical High School
Pretoria Technical High School offers learners a calm, relaxed, and friendly atmosphere that encourages learning. Interestingly, the educational institution is vocationally-oriented, and this avails students the opportunity to learn various skills of interest while they learn. Specifically, at Pretoria Technical school, they prepare students for careers which are science and technology related, and also technicians or engineers. Admission into this citadel of learning follows the guidelines of the Gauteng Department of Education.
READ ALSO: List of child friendly restaurants Cape Town
St Alban's College
Located at 110 Clearwater Road, Lynnwood Glen, Pretoria, St Alban's College provides a learning environment that guarantees a positive educational experience that meets the cognitive developmental stages of every student. With a high standard of learning, the educational institution is structured in a way that encourages peer-to-peer and teacher-learning support programmes so that no student lags. There is provision for students who want to study as day learners and those who wish to use their boarding facility.

Primary schools in Pretoria
Brooklyn School
Brooklyn School has the vision to engender an atmosphere that caters for the educational and extramural needs of their pupils. They develop various life skills and programmes that promote excellence and professionalism among the pupils and staff at the same time. While they ensure that moral principles and values are upheld and protected, they also see to it that every pupil's freedom to choose and practice his or her religion is protected. The educational institution is located at 279 Murray Street, Brooklyn, Pretoria, South Africa, 0181.
Waterkloof Primary School
This educational institution ensures a healthy and lively environment that is conducive for learning. Among other things, they provide a consistent flow of communication with parents as part of maintaining a healthy relationship. Waterkloof Primary School has a vision to develop intellectual, emotional, and physical attributes of their pupils to be able to serve their country without bias as well as a mission to ensure that educational opportunities that would produce balanced children are provided.
Schools in Pretoria East
Hatfield Christian School
An initiative of Hatfield Christian Church, Hatfield Christian School provides a learning environment where learners are trained to take up leadership roles in the nation. As a Christian learning institution, the school ensures that every pupil is equipped with a Biblical world view as they learn. Hatfield is located at 551 January Masilela Drive, Waterkloof Glen, Pretoria, Gauteng 0010. Their fees are well-structured to encourage an easy payment, and interestingly, you can always count on them for aftercare facilities as well as a full cultural and sports programmes.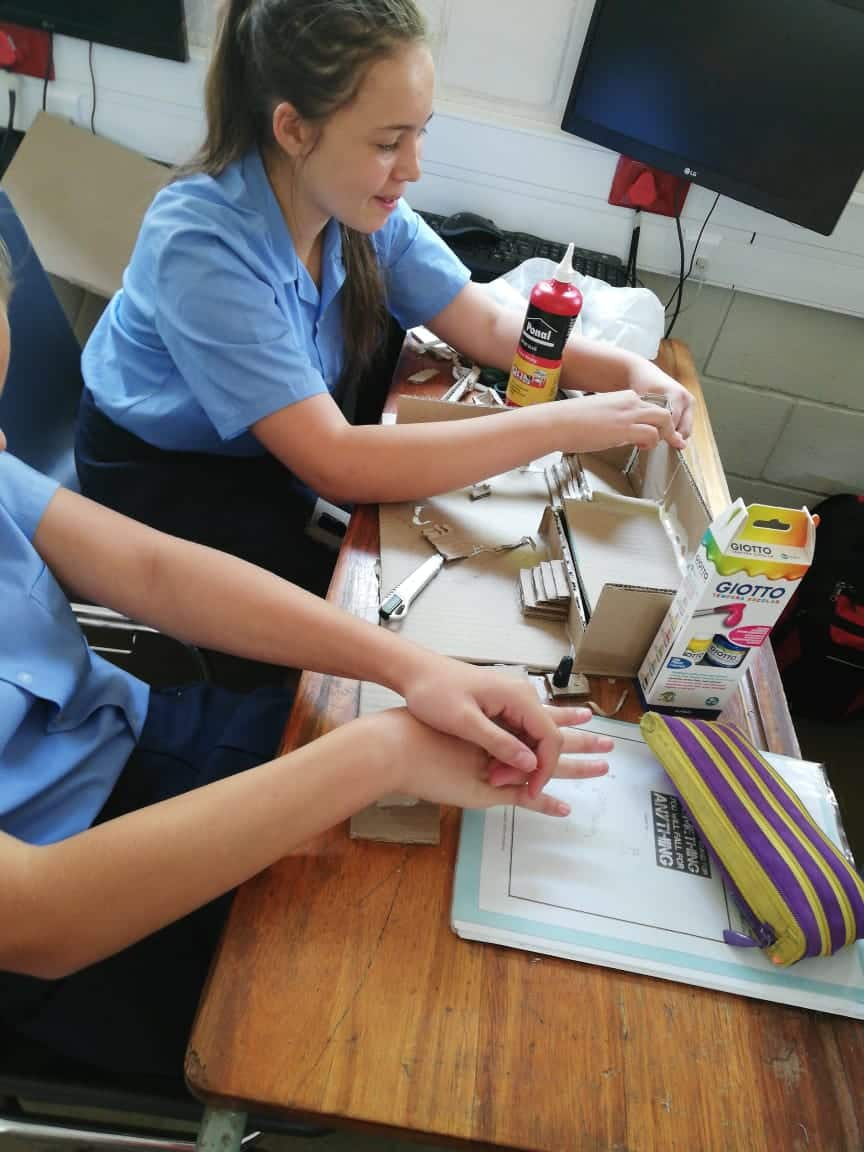 The Waldorf School at Rosemary Hill
The Waldorf School is undoubtedly a centre of learning that your child can go to without any regrets of sending him or her there. The educational institution practices educational principles that foster qualitative learning and remarkable characters that will make them stand out in society. Interested learners can always opt for their boarding facility. Among other things, boarders enjoy a safe, friendly, and caring environment that impacts on their learning.
Their vision to prepare children for the challenges of life and a mission to provide excellent education have remained unchangeable.
READ ALSO: 5 affordable holiday destinations for South Africans 2019
Woodhill College
Woodhill College is an ideal educational institution that is perfect for any learner who desires an atmosphere that breeds excellence and enhances the development of students in a perfect way. Located at De Villebois Mareuil Drive, Pretoria East, Woodhill is a non-denominational Christian educational institution where every student is treated with every sense of dignity. And to aid learning, there are Life Sciences and Physical Sciences laboratories, technology centre, computer centres, art studio, and a library for learners' use.
Other lists of private high schools in Pretoria
Apart from the schools that have been mentioned above, if you still desire a list of some other private schools in Pretoria that you can consider to make an informed decision, you can go through the following schools:
Royal Schools Queens Private
Address: 310 WF Nkomo St, Pretoria West, Pretoria, 0001.
Maragon Schools Olympus
Address: Plot 7 Corner Atterbury and, Olympus Dr, Faerie Glen, Pretoria, 0081.
Dansa International College
Address: Dansa House, 395 Francis Baard Street, Pretoria Central, Pretoria, 0001.
SA College Private School
Address: Edmond Street &, Hospitaal Rd, Arcadia, Pretoria, 0007.
St. Mary's Diocesan School for Girls, Pretoria
Address: Duxbury Rd, Hillcrest, Pretoria, 0083, South Africa.
Montessori Academy and College
Address: Plot 84, Zwavelpoort, Pretoria, 0036.
Ed-U-College Secondary School
Address: 193 Jeff Masemola St, Pretoria Central, Pretoria, 0002
Based on what has been discussed so far on the best schools in Pretoria, we hope that you find one that meets your taste. Interestingly, these carefully-selected educational institutions have been presented here so that, depending on your budget, you will get an excellent educational institution for your children without sacrificing quality.
READ ALSO: Best and Affordable Holiday Packages in South Africa for 2019
Source: Briefly News