Pallance Dladla, the famous South African actor was born on 22nd August 1992 in Soweto, South Africa. This means that Pallance Dladla age will be 27 years in August this year. He is best known for his runner-up position in the famous SABC1 reality competition television series Class Act, in 2011.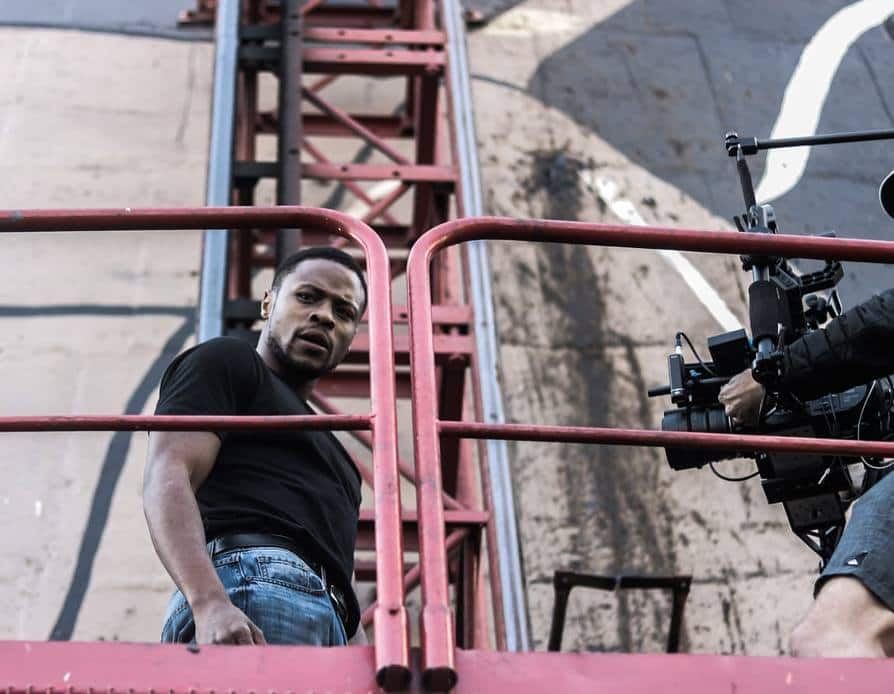 His passion for acting started way back when he was in high school. In fact, he won the Parktown Boys High Original Script Award alongside The Best Actor Award during his school days. He went on to audition for a talent show in 2011. He entered the competition Class Act season two and finished as the runners up. This opened up doors for him where he went on in 2012 acts as Jimmy, a sexy dancer in the e.tv drama series 4Play: Sex Tips for Girls.
Pallance Dladla Bio explained
As explained before, the actor was born on 22nd August 1992 in Soweto. He has gone through quite a number of transformations to be ho he is today. Check out more details about his career and personal life below.
Professional life
He may have started out in a competition that put him out in the limelight, but the truth is that the brilliant actor always had the talent to capture the hearts of many that watch him perform. He may have lost to Abdul Khoza because of the votes, but his talent was too bright to shut out. As such, he earned himself a number of opportunities. He went on a drama series in 2012, further propelling his popularity as an excellent actor.
In the same year, he appeared in the British drama series, Wild at Heart, as Mohato. One year later, his carer continued to grow as he now featured on TV series such as Tempy Pushas and Intersexions. Further on in 2014, he played as Sibusiso Vilakaz, a role that was previously done by Lungile Radu. Being a good actor, it was only a matter of time before he featured in major shows. His was on 29th July 2014, when he first appeared on popular Rhythm City for the first time.
Is Dladla married?
Questions on whether or not, Dladla is married are among the most common that fans ask. As usual, people love to keep up with their favourite celebrity's personal life. Currently, it appears as though the star is not married. Due to his obviously single life, and lack of a girlfriend or wife, there have been speculations that he could be gay. However, these remain just that, rumours that are unclaimed and unproven. Pallance has not come out clearly to deny or accept the allegations, leaving people to decide for themselves.
All you get to know about his personal life is that he loves dancing and watching movies. Some of his best acts are Scarface, Training Day and Mean Street. He also thinks that Al Pacino, Denzel Washington, and Johnny Depp are inspirational actors, and it would be cool if he followed in their footsteps.
Television Roles
From when he was new to acting, the star has taken up quite a number of roles to date. These include:
4Play: Sex Tips for Girls (Season 3) as Jimmy.
Intersexions (Season 2) as Sizwe
Isibaya (Season 1,2,3,4 & 5) as Jabulani Zungu.
Is'thunzi (Season 1&2) as Duke.
Jozi-H (Season 1) as Clement.
Rhythm City (Season 1) as Sibusiso Vilakazi.
Tempy Pushas (Season 1&2)
You can always check the Isibaya twitter page for when he played Jabulani. You will be impressed. All his characters as impressive which is why many think of him as a great African talent.
READ ALSO: Simphiwe Ngema biography: age, daughter, husband, wedding and career
Movies
Apart from TV series, he has also been part of a number of movies. These include:
Avenged of 2013
Hard to Get of 2014
The Message of 2015
Awards won
For an actor of his caliber, it is only obvious that he has won several awards over time. After all, his excellence in the sector was discovered quite early. Some of his awards include the following:
2010: Best Actor Award of the International Acclaimed and recognized Scholarship Programme.
2010: Best Original Script Writer for his outstanding original work in the Award Winning Parktown Boys High Play.
2010: Best Actor Award for creatively being part of the Parktown Boys High's Bread & Milk Play.
Golden Horn Award for Best Supporting Actor in a TV Drama Series
Phllance Dladla social media
Like it is the case with most stars, Pallance is also active on social media. Check out his twitter page and most importantly, the Pallance Dladla Instagram page for stories and latest photos. The actor is a handsome one. He also quite stylish and has a unique sense of style, as proven by his photo uploads.
Pallance Dladla is no ordinary actor. He works hard and does not believe in being entitled to roles without proving himself. His Instagram post on the subject proves that he has a rather strong opinion on the subject.
READ ALSO:
Prince Kaybee biography: age, cars, family, songs, albums and song theft allegations
Kyle Deutsch biography, age, award, songs and career
Themba Ntuli's wife, wedding, illness, family and cars