Michelle Mosalakae is one of the popular South African actresses most people know. She was born in 1994 in Mabopane, North of Pretoria. Most people know her as Zakhithi on Mzansi Magic's Isibaya. Michelle Mosalakae got her degree in English from Rhodes University. She went on to acquire honours in acting, directing and applied drama. She is passionate about acting, an interest she developed at a rather young age. She regularly did stage plays at St Mary's DSG.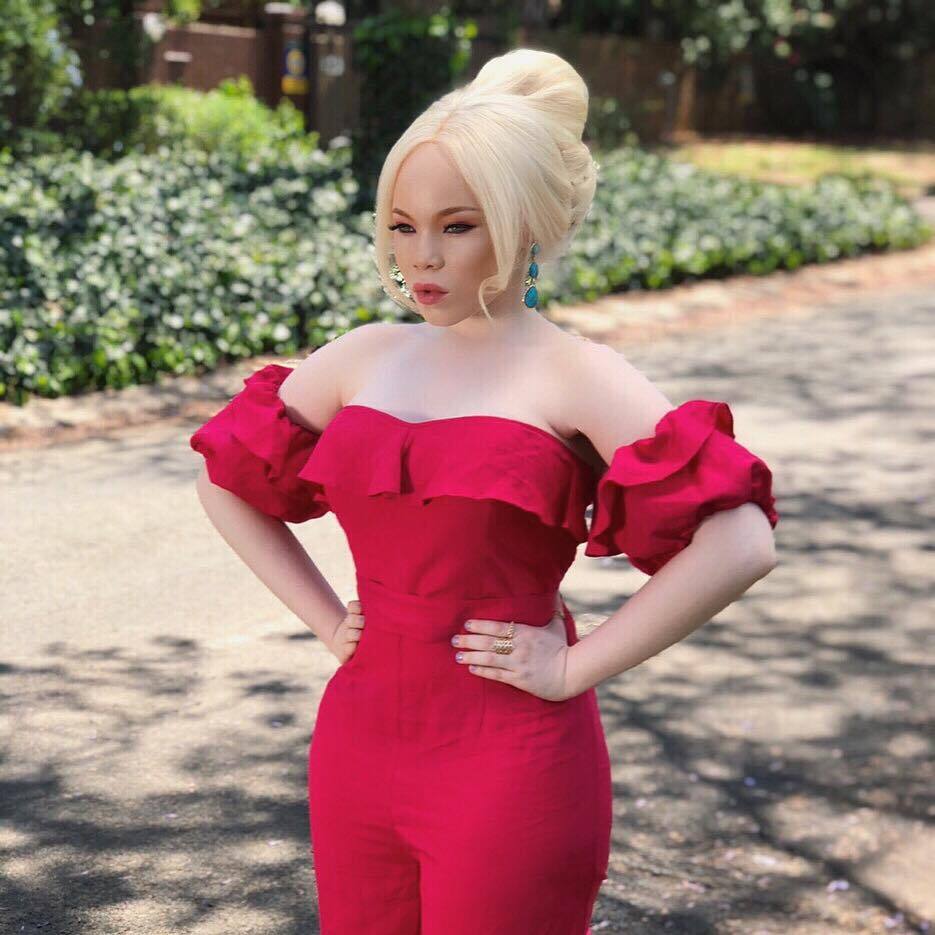 If you have been wondering about Michelle Mosalakae age, then you should know that she is 27 years old as of 2019. The young lady has accomplished much in the acting industry and beyond. The following are details you may be interested in reading.
Michelle Mosalakae biography
There is more to the actress Michelle than most people know. She always knew from early childhood that she was different and unique. She has a skin condition, Albinism which she chooses to see as a strength and never a limitation. She was brought up by her mother, Sarah, who taught her the need to love her difference.
Kamina the queen in real life is also a strong woman that will inspire anyone needing a boost of confidence. Her confidence has won her great opportunities over time. In fact, Michelle Mosalakae's talent and beautiful milky skin was not unnoticed. She became the brand ambassador for Revlon which is an international cosmetic brand.
Education background
Michelle attended the St. Mary's Diocesan School for Girls in Pretoria where she completed her matric. She then went to Rhodes University, where she graduated after completing a degree in English, and attained an Honours in directing, acting and applied drama.
Career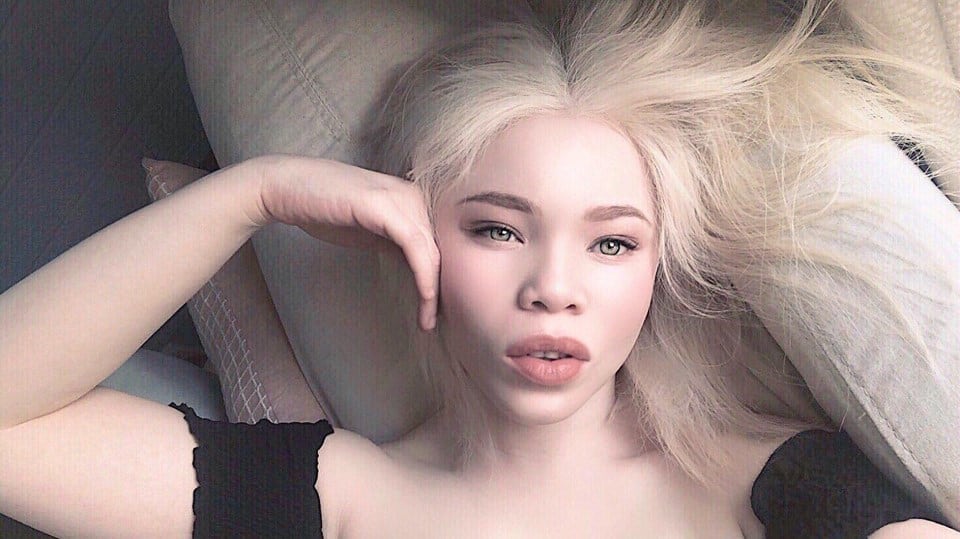 You may know the star from her debut role as the prophetess Zakithi on Isibaya which caught the attention of most Mzanzi viewers, making her an instant household favourite. In addition to that, she also starred in the series, Queen where she starred as Kamina.
Michelle played a Congolese lady from the South Kivu Province in the DRC and was the first true love of Kagiso Khoza (a role that was played by Loyiso McDonald). The two of them met in Kamina's home country where Kagiso was deployed as a soldier. Maybe this explains why some fans may have thought of Michelle as Loyiso Macdonald wife when she really isn't. It just happens that the two were perfect at the roles they were assigned.
Michelle is also the first Revlon ambassador with albinism. This is something that is unique and encouraging as companies realize that disability is not inability.
READ ALSO: Dr Tumi biography: kids, wife, family and songs
Michelle Mosalakae Instagram
She is active on social media. Those following her on Instagram get to catch up with her stories from time and again. She posts about different things, and most importantly, she shows off her white silky skin every chance she got. Truly, she is proud of herself and wears it confidently. To her, albinism is just but the lack of melanin and nothing else.
Instagram has her in a number of poses, some for her roles. One that captured the hearts of many was that one where she held a baby. She was battered and bruised in her role in the Queen. Generally, the star is a celebrated artist that people have been receptive about. Check out some of the positive comments from fans about the different roles she has played in. Whether she made them hate her or convinced her of her greatness, she is one actress that knows how to capture the emotions of Mzanzi fans.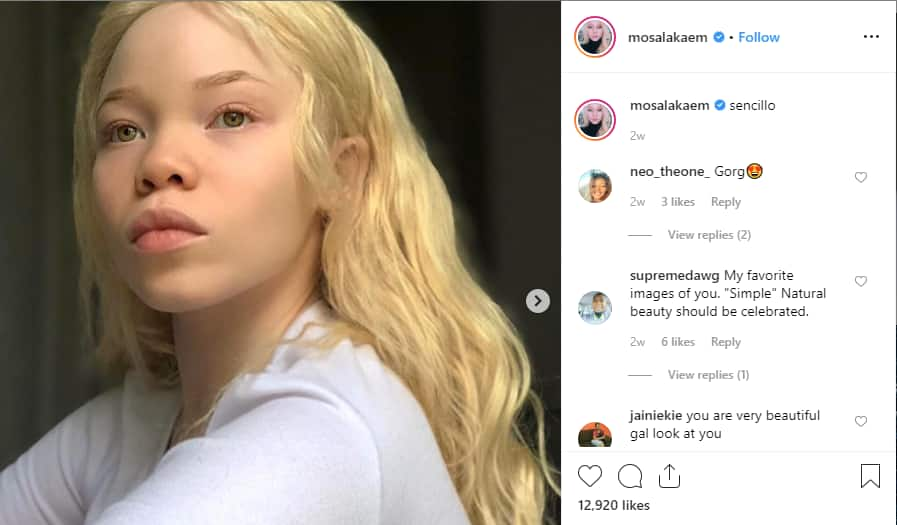 Michelle Mosalakae is one beautiful actress that can fit into any role she is given to play. Whether she takes up a sweet role or acts as the villain in the script, you got to love her acting prowess.
READ ALSO: