Former South African president has been described using hilarious Zuma memes that will have you rolling on the floor with laughter. For some reason, everything about him not to mention other subjects have been described using memes that will crack you. These could be the next famous memes after the Mugabe.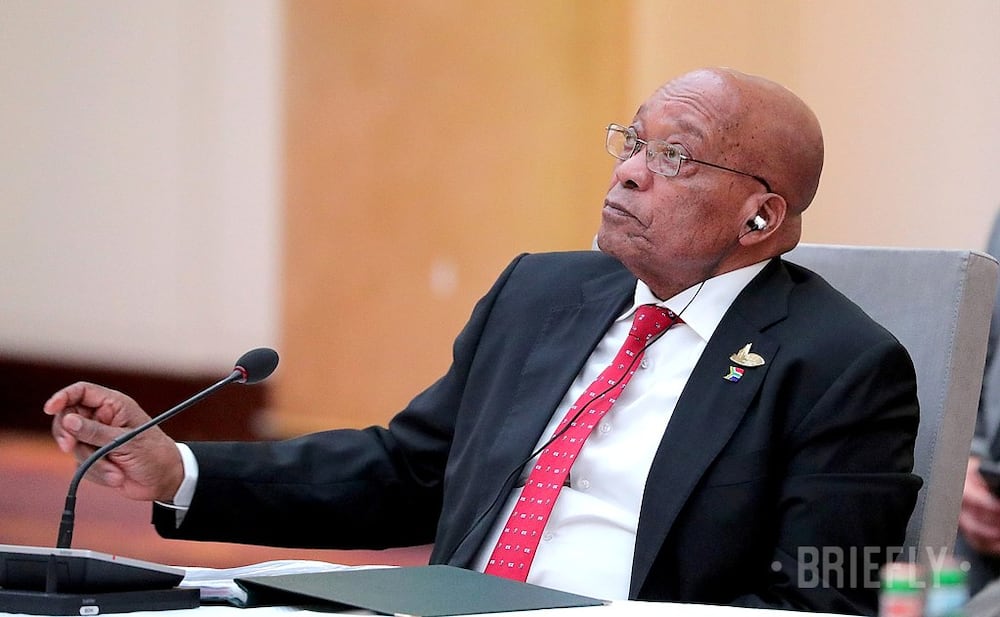 Jacob Zuma memes are some of the funniest you will come across on the internet. Somehow, South Africans have come up with funny ways of expressing how they feel. It is clear in the memes that Zuma was popular for any reason, and most of them are not necessarily good. Whether they are throwing shade or just pointing out reality, reading one Zuma meme a day could boost your mood immensely.
Zuma memes explained
If you come across any of Zuma funny memes you will appreciate that the president was loved and hated in equal measure. Even by the time, Zuma resignation became a reality, South Africans were fed up. If there was no other channel to vent out their frustration, social media offered the perfect channel for this. Funny memes hit the internet without break. Consider the following Zuma pictures to get a feel of what South Africans on social media were bummed about. Break a leg while at it!
1. Tamper mercy for justice, or not!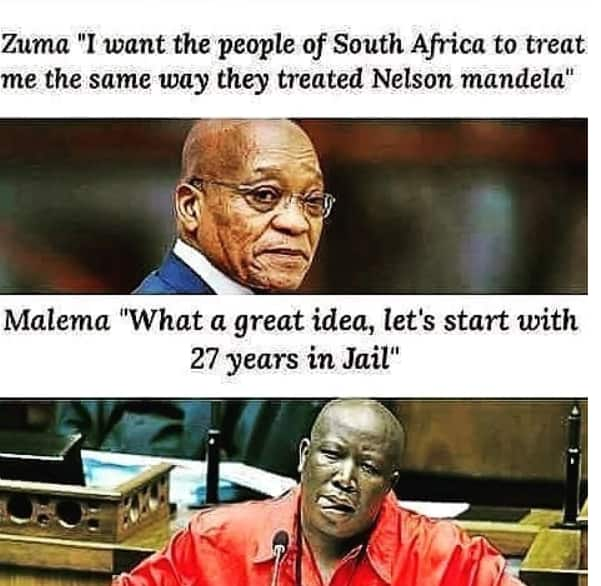 This is one of the funny memes pictures you will find online that will crack you to bits. If you thought you Knew Malema then this one ill school you about his lack of chills. Even with all the good things the former president must have done, Malema chooses to focus on his vices. While Zuma seeks recognition and hero position as first president Nelson Mandela, Malema feels that his portion should be the prison years Mandela suffered for to attain South Africa's freedom.
2. Describe Trump, South African way.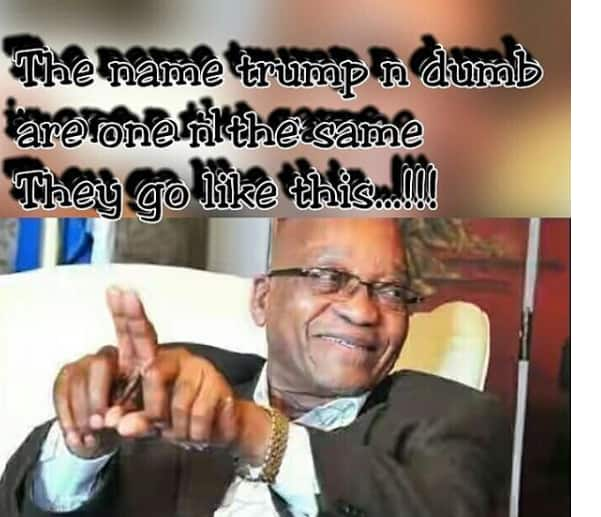 Of course, Zuma would not be left behind in dissing the American president, Donald Trump. At least, his meme would not. If you thought you knew Zuma twitter handle to be fun, then you have definitely not come across a lot of his picture memes. Read on!
3. Forgive me already!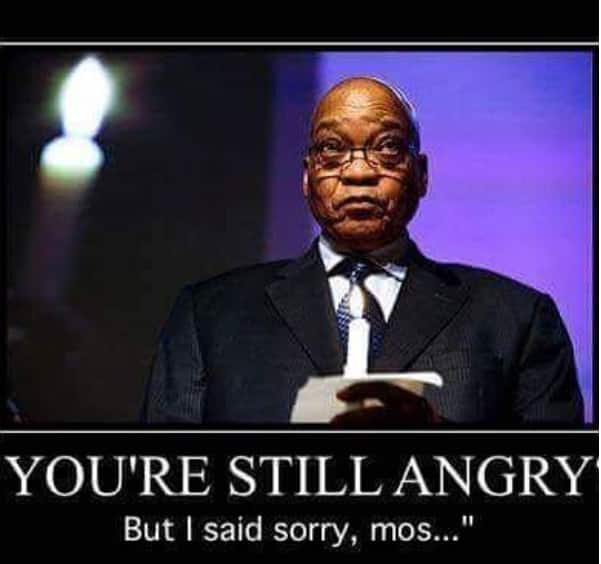 Well, it may be true that Zuma resigned but the possibility of people still being angry at him for many reasons exists. This meme will make you laugh even as the message sinks in. Zuma may just be apologetic.
4. Well, a big head may not necessarily translate to smartness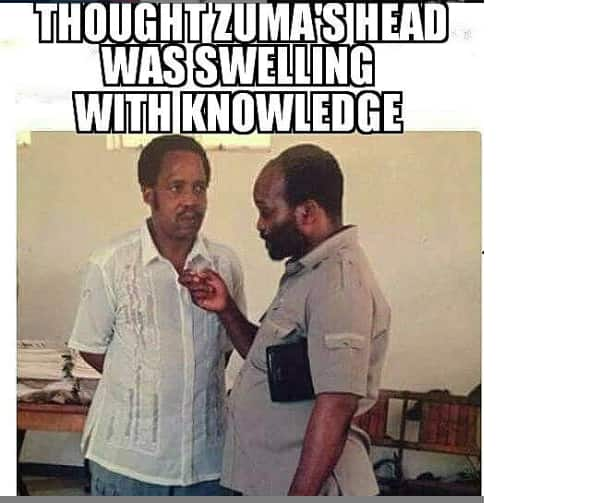 This one will make you roll on the floor with laughter. Zuma's big head has just been 'dissed'. For those that think it may not have a lot in it then this is a subtle way to explain it.
5. Wow!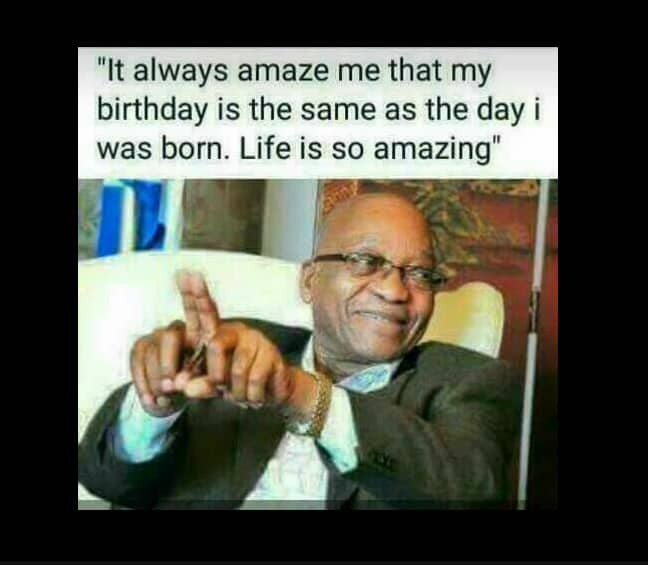 Funny how he does not realize that he is saying one and the same thing. It leaves one to wonder how he was even able to rule an entire country. Use this meme to mock your slow friend. The smart ones will get it.
READ ALSO: ANC says Jacob Zuma's campaigning in KZN boosted party's support
6. Zuma warns South Africans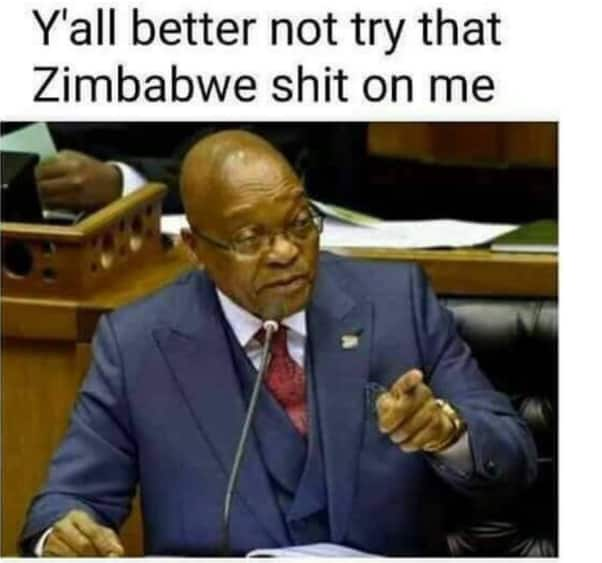 Is it possible to go out in style? Zuma seems to caution South Africans not to pull the Zimbabwean style. when Africans get tired, leaders are shown the door in style. Maybe this was to be the fate of old Zuma and the best thing was to warn them in advance. He would bow in peace!
7. Funny how slow we get when we are on the wrong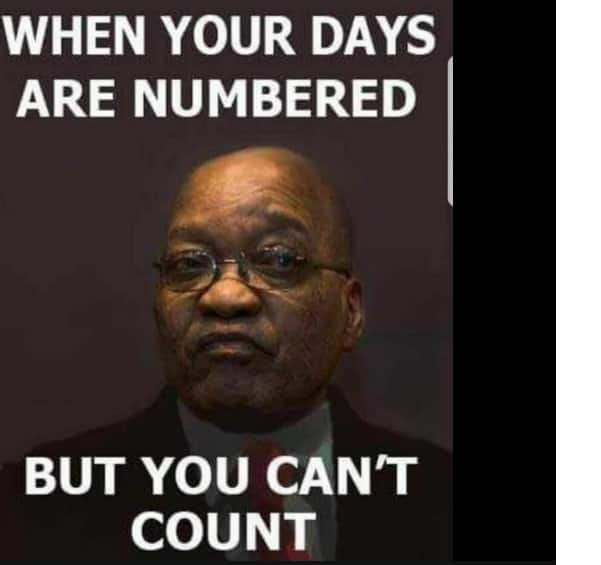 Oblivious of things, Zuma could no see it coming. People were tired and he had to go even before his term was done. Zuma counting days were done. Funny thing is that he did not feel the wave of change coming, or did he? What's clear is that he did not even notice when things were turning or he chose to ignore until it was too late.
8. Relationship guru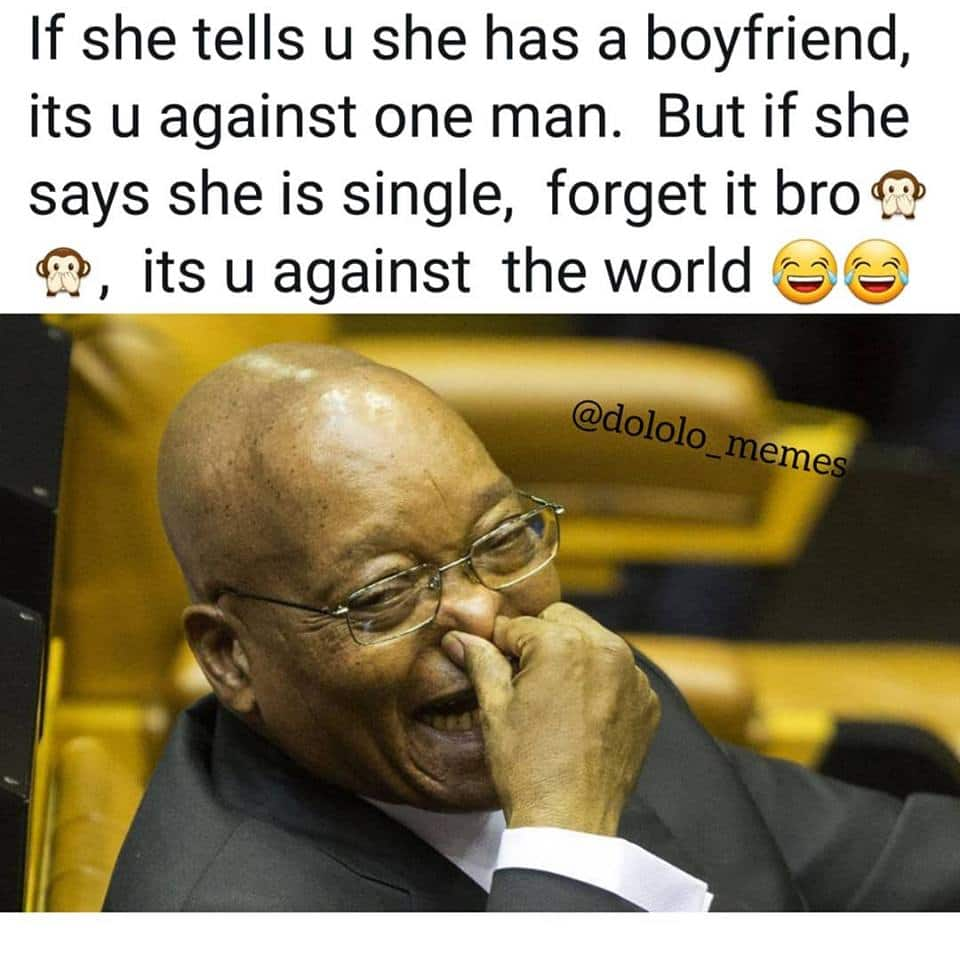 This one will crack you as you think about the characters of females. When she is frank and truly loves her man then you will get a straight answer that she is indeed serious about him. All you have to do is work on convincing her that you are better than him. On the other hand, if she claims to be single then you bet she has a lot of men coming after her, and she has not made her mind about any of them. In this case, you have a lot of work cut out for you since the competition is tight.
9. Zuma boo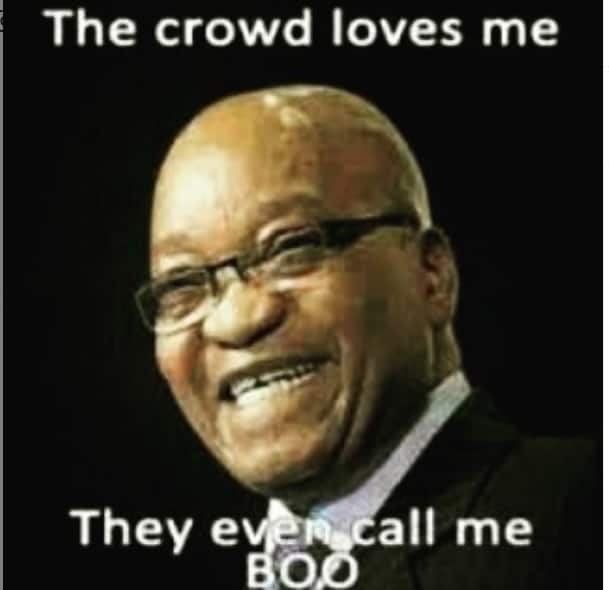 You got to love the confidence in this one. No amount of booing will make Zuma feel intimidated. After all, it is all n the mind. He chooses to see it as showers of love, so the more noise you make the more affirmation you give. Such a nerve!
10. Who is the better of the two?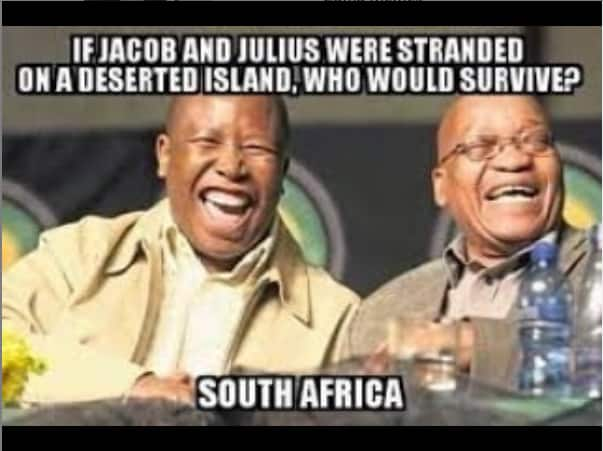 Only Mzanzi people will get this one. The question still remains, who of the two is an even better option for South Africa? Or are they cut from the same cloth? Sometimes you may be going for a change only to end up with the same or even worse evil. Either way, the strong one wins.
Zuma memes were instrumental in helping the people of South Africa deal with the anger they felt towards their former president Zuma. The stories around him were not motivating yet he was supposed to guide them. It was the case of a leader without his followers. Even as he transitioned out of power, South Africans used memes to troll him and make fun of the entire situation. Maybe this made it easier to deal with their woes.
READ ALSO: