One of the things that have made Muvhango Teasers exciting and worth watching for everyone is the professionalism with which the cast have been acting their roles. Interestingly, since the South African soapie teasers debuted, it has gotten a wide acceptance so that in 2006, it got a nomination for best soap opera under the South African Film and Television Award (SAFTA). But who are the brains behind this move? Here is a rundown of the Muvhango cast.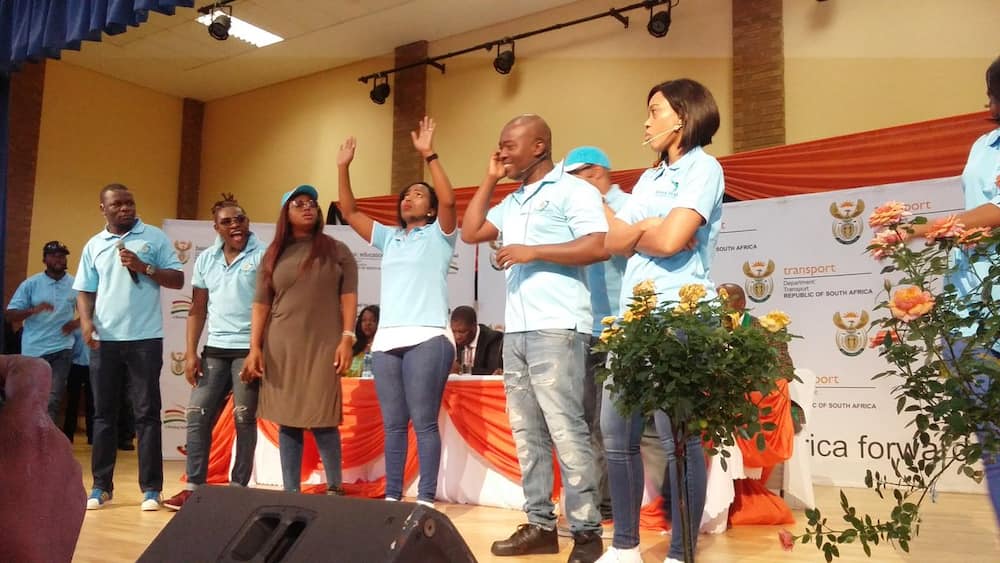 Muvhango Teasers is a television drama series that is premised on the fact that everyone exists within a context. The storylines are family-oriented, and specifically, it addresses the conflict that exists while comparing traditional ways with modern ways. Who is the writer of Muvhango? The South African soapie that has about 5.5 million viewers was initially written by Ndlovu but at the moment, the Head Writer is Chisanga Kabinga. Therefore, with a desire to know cast like Noni Muvhango real name and several others is the reason why this article is written.
Muvhango actors
There are principal cast members who have played massive roles and brought these soapie teasers to where they are today. If you hear of names like Lerato Zah Moloi, Lindiwe Chibi and Candy Moloi, what will most likely run through your mind immediately are Muvhango actresses/actors. Also, cast members like Katlego from Muvhango and Sindi Dlathu twin are part of those whose presence has really impacted on the level of acceptance of this entertaining soap opera.
READ ALSO: ISIDINGO cast: A-Z exhaustive list with pictures 2019
Moreover, several questions have been raised while trying to know more about Muvhango actors. For instance, some people have asked "Who is Azwindini in Muvhango?" and "Who plays Marang in Muvhango?" among others. Here is a list of actors in the soapie series so far together with the roles that each play:
Azwimmbavhi Litelu acts as Mpho Mukwevho
Candy Sibiya plays the role of Vho-Hangwani Mukwevho
Dingaan Khumalo features as James Motsamai
David Sebe features as Vho-Gizara Mukwevho
Gabriel Temudzani is known as Azwindini Mukwevho
Humbulani Tsharani takes the role of Mulimisi Negota
Innocentia Makapila features as Rendani Mukwevho
Liteboho Molise performs the role of Teboho Mukwevho
Maumela Mahuwa takes the role of Susan Mukwevho
Murabeli Rasalanavho as Vho-Mukondeleli Mukwevho
Regina Nesengani is known as Vho-Masindi Mukwevho
Kingsley Ramabulana acts as Vhangani Ramasha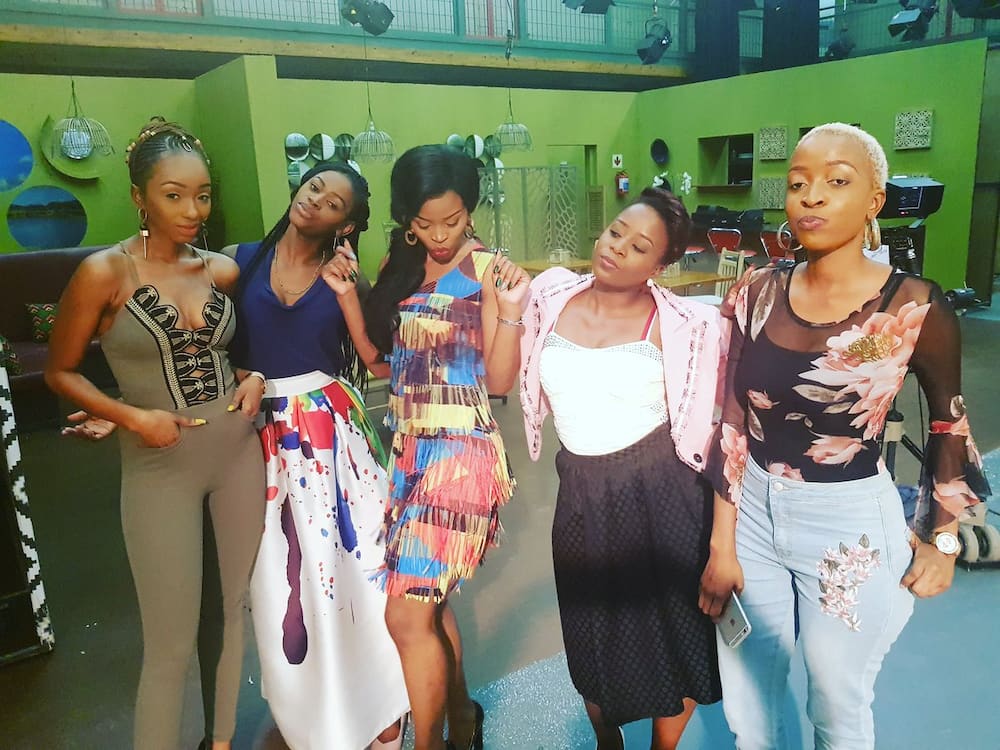 But is that all? You may want to ask. Well, there are other supporting cast who play tremendous roles and make the soapie teasers become more acceptable by its audience. Check them out below including the parts that they play.
READ ALSO: Isithembiso cast: A-Z exhaustive list with pictures 2019
Amos Mulaudzi as Vho-Borosi Mukwevho
Bokang Moeng as Lethukuthula "Lethu" Mokoena
Charlotte Mulaudzi as Sundani
Candy Magadimisa as Sharon "Shaz"
Dumisani Dlamini as Eric Zikalala
Eunice Mabeta as Vho-Makhadzi Mukwevho
Maxwell Ditchi as Seretse Diphoko
Mmabatho Mogomotsi as Moipone
Ndivhuho Mudau as Mmorongwa "Mo"
Pandelani Mulaudzi as Dineo "Dee"
Paulina Mphethahanyi as Denga "Didi" Mudau
Pride Klaas as Pride
Raymond Neluvhalani as Sgt Neshehe
Sharon Seno as Marang Motsoaledi
Wavhudi Lidzegu as Vhutshilo Mukwevho
Vele Manenje as Seani Ramasha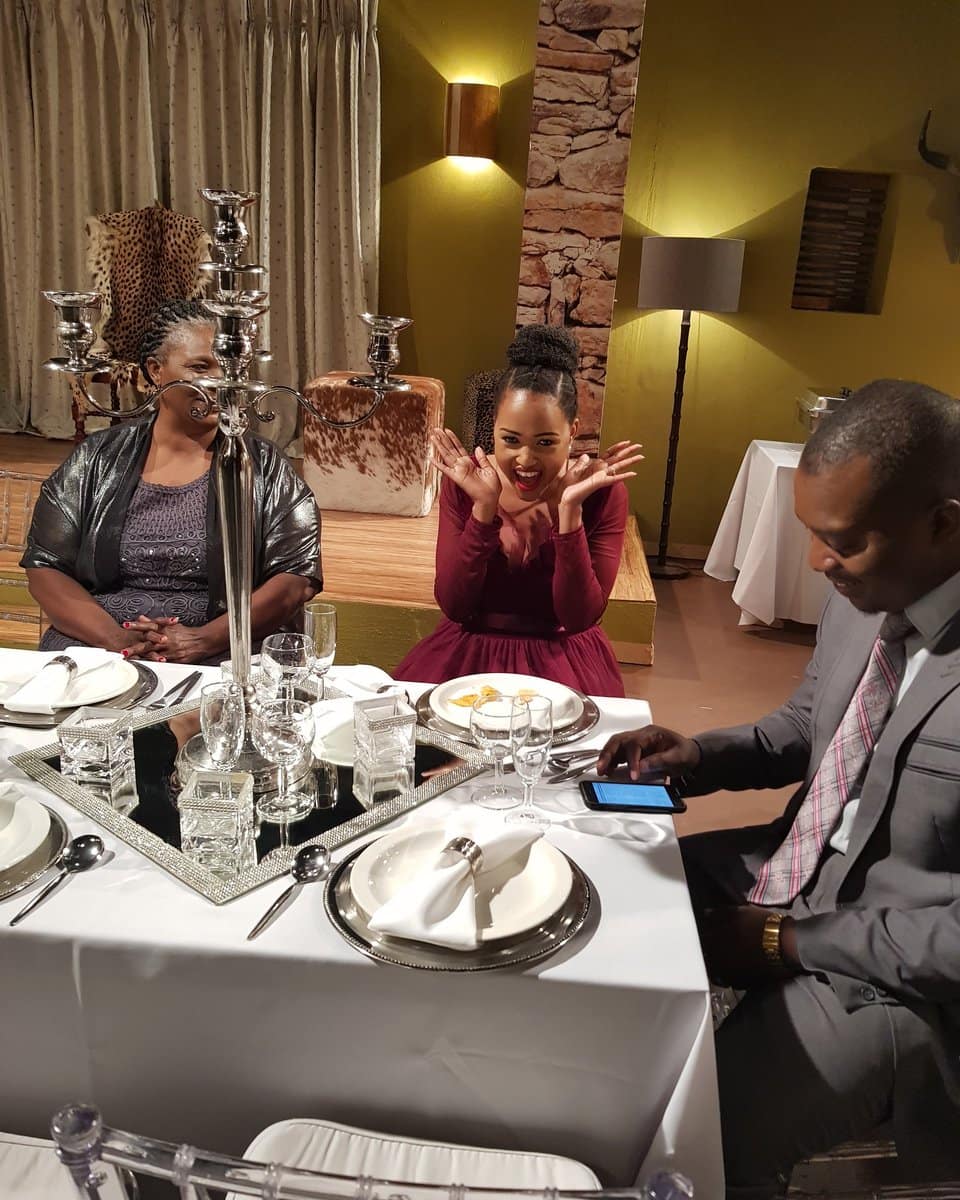 New faces on Muvhango 2018
While trying to ensure that viewers have the best of experience as they watch their favourite Muvhango soapie teasers, some actors were brought on board in 2018 to spice up and add some more flavours to the drama series. Their names and the roles they play are listed below:
Kertrice Maitisa plays the role of Thobile Zikalala
Mike Ndlangamandla acts as Brother Max
Thokozani Sithole is known for acting as Skhumbuzo Zikalala
Vatiswa Ndara plays the role of Moliehi Zikalala Motsamai
Muvhango former cast
Apart from the list of actors mentioned above, it is worth noting also that some other cast members had played a role or the other to ensure that Muvhango Teasers achieve the level of success which it records today. A list of the former cast members is shared below:
Bheki Sibiya as Bheki Sotobe
Buhle Samuels as Matshidiso Dikeledi Tshiloane
Brian Themba Ranthomeng Mokoena 2
Bhekumuzi Mkhwanazi as Moses Zikalala
Candy Moloi as Vho-Makhadzi Mukwevho
Cynthia Shange as MaNkosi Buthelezi
Clementine Mosimane as Miriam
Dieketseng Mnisi as Ousi Ntswaki
Florence Masebe as Humbulani
Gabriel Mini as Njabulo Chabedi
Joyce Skefu as Doris Mokoena
Jo-anne Reyneke as Pearl
John Morapama as Lerumo Mojalefa
Khabonina Qubeka as Doobsie 3
Khanyi Mbau as Doobsie 2
Lindiwe Chibi as Doobsie 1
Lillian Dube as Mampho Mokoena
Melusi Yeni as Pat Mojalefa
Mmarona Motshegoa as Buhle
Makalo Mofokeng as Tshepo Mokoena
Mutodi Neshehe as Ndalamo Mukwevho
Millicent Makhado as Agness Mukwevho
Nthabi Tau as Meiki
Nolo Phiri as Palesa
Omuhle Gela as Busi Motsamai
Phuthi Khomo as Carol Chabedi
Rapulana Seiphemo as Pheko Mokoena
Rami Chuene as Khomotjo Mojalefa
Raphael Griffits as Vusi Mukwevho
Rantebeng Makapana as Morapedi Mojalefa
Sindi Dlathu as Thandaza Mokoena
Simphiwe Ngema as Thuli Nkosi
Shoki Sebotsane as Tumi
Tsholo Matshaba as Meme Kotsokoane
Themba Nofemele as Ranthomeng Mokoena 1
Tshidi Tsimile as Mme Kotsokoane
Having gone through the names of your favourite Muvhango cast, by now, you should have become acquainted with the real names of each of the cast members, especially your favourite ones. With these actors, you are assured of continuous moments of entertainment with informative and exciting episodes as you watch.
READ ALSO: BINNELANDERS cast: A-Z exhaustive list with pictures 2019