Pulane Lenkoe is a stunning socialite from Mzansi who rose to fame after her ex tweeted nude photos of her on Twitter back in March 2013. On South Africa's Twitter, she trended for three days straight. Within those three days, she managed to gain at least 14,000 new followers. Since then, the whole of SA simply knows her as the stunning girl whose nudes were leaked on the internet. But do you know she looks stunning even with clothes on?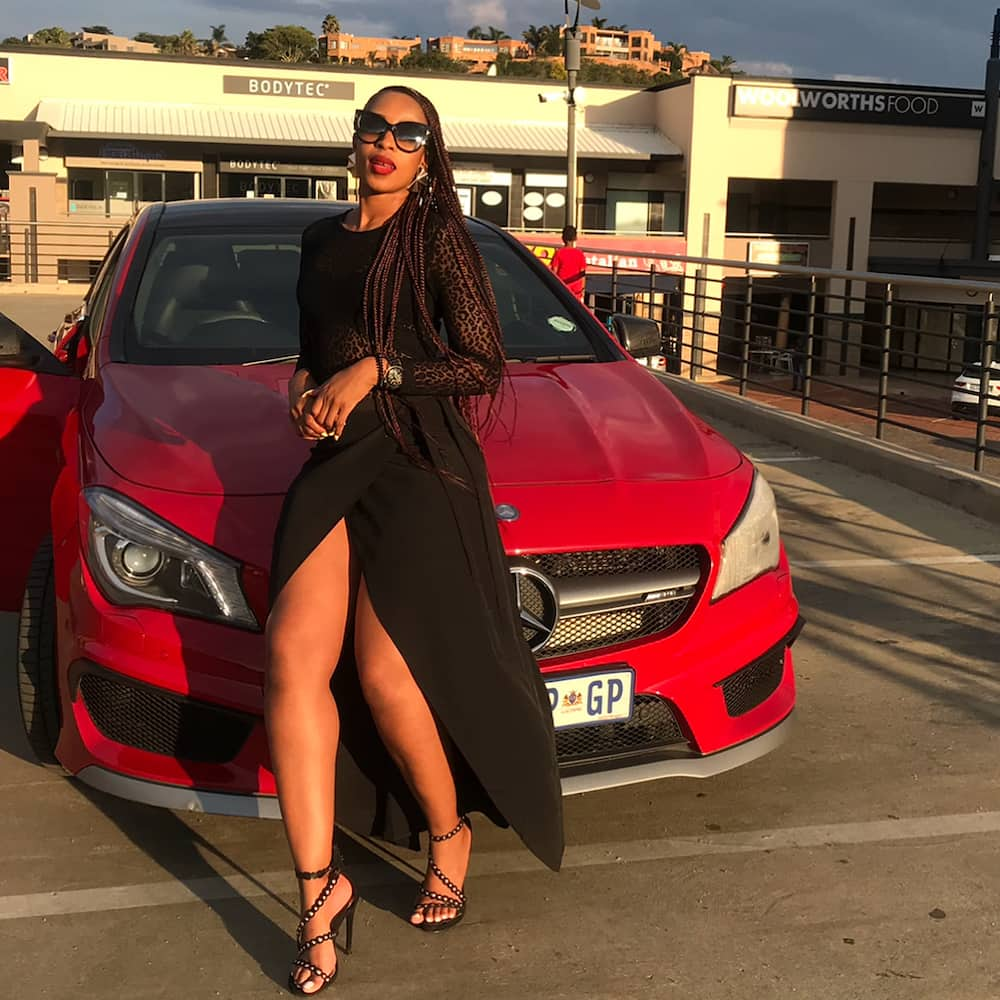 Based on what made her renowned, it will come as no surprise to many that Pulane Lenkoe with clothes on is just as stunning as Pulane Lenkoe naked. From all the Pulane pictures online, this should not come as a surprise to many. However, in case you doubt it, check out some these stunning Pulane pictures from Pulane Lenkoe Instagram.
READ ALSO: 10 Khanyi Mbau cutest photos
Stunning Pulane pictures with clothes on
Take a look at the following pictures of Ms Lenkoe. She here confirms that she does not need to strip naked to look gorgeous.
1. At the gym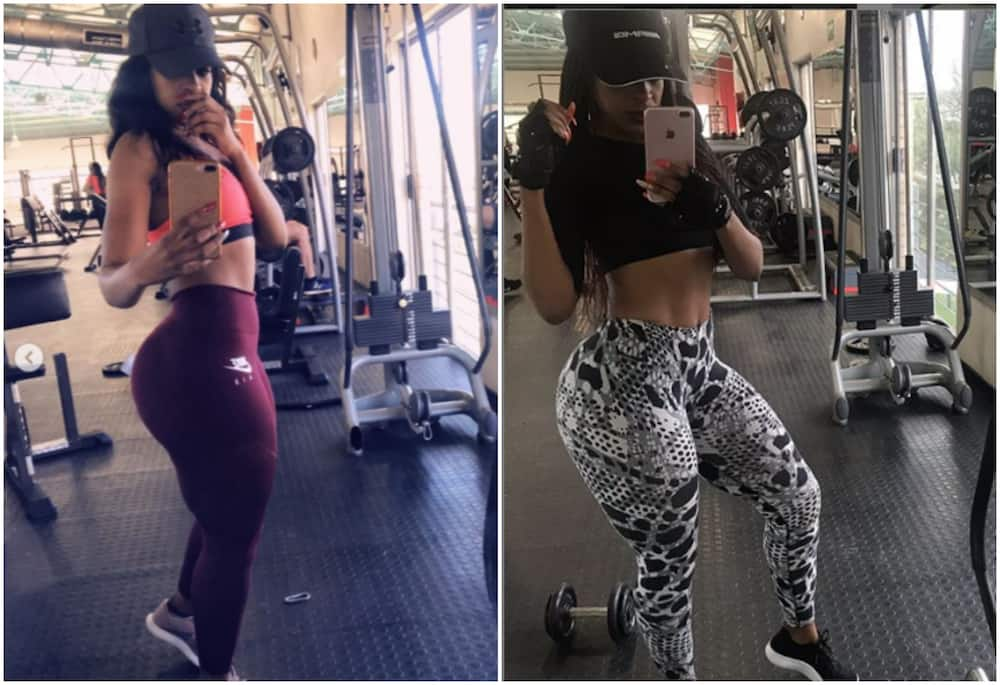 No one works out at the gym naked, right? Ms Lenkoe loves taking pictures of herself at the gym with a workout bra, a pair of tights, and trainers. Although not completely covered, most of her body is. She is working hard to stay in shape and the slim waist and curves clearly show just how stunning she really is.
2. Polka dot black and white long dress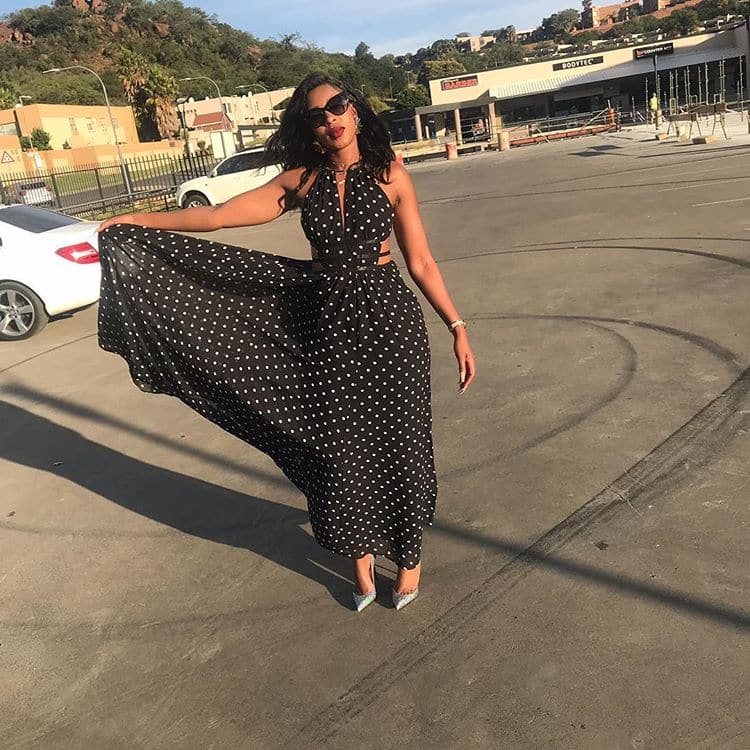 If you thought that all Pulane ever does is flaunt her booty, you would be grossly mistaken. As you can see, she has gone with a long dress with white polka dots. This is almost a vintage look with a fusion of modernity. The look is complemented by her stunning heels and the black-tinted sunglasses.
3. In trousers and covering scarf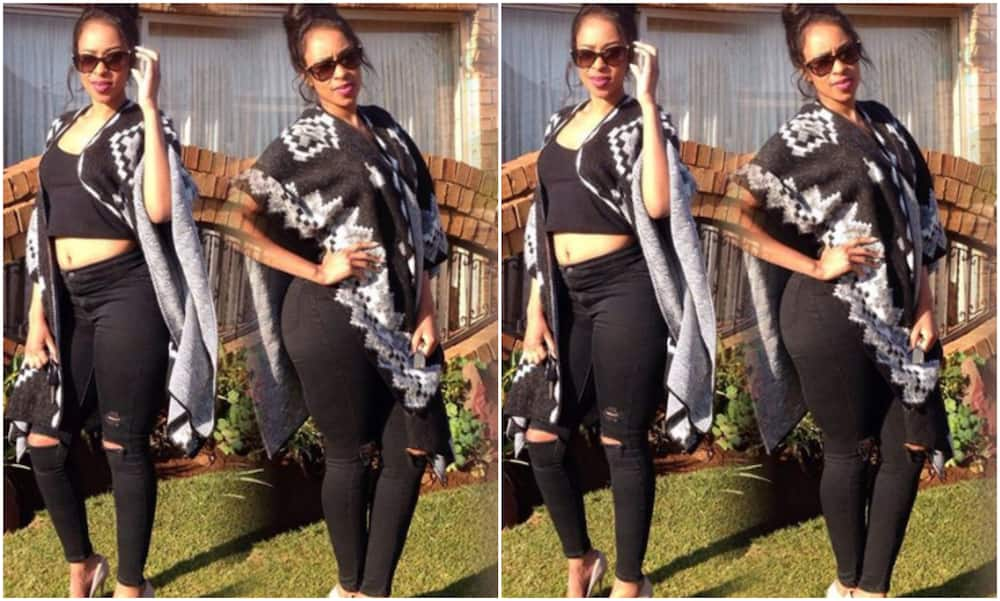 Even with the cloth covering her crop top, Ms Lenkoe looks gorgeous.
4. Keeping warm in a trench coat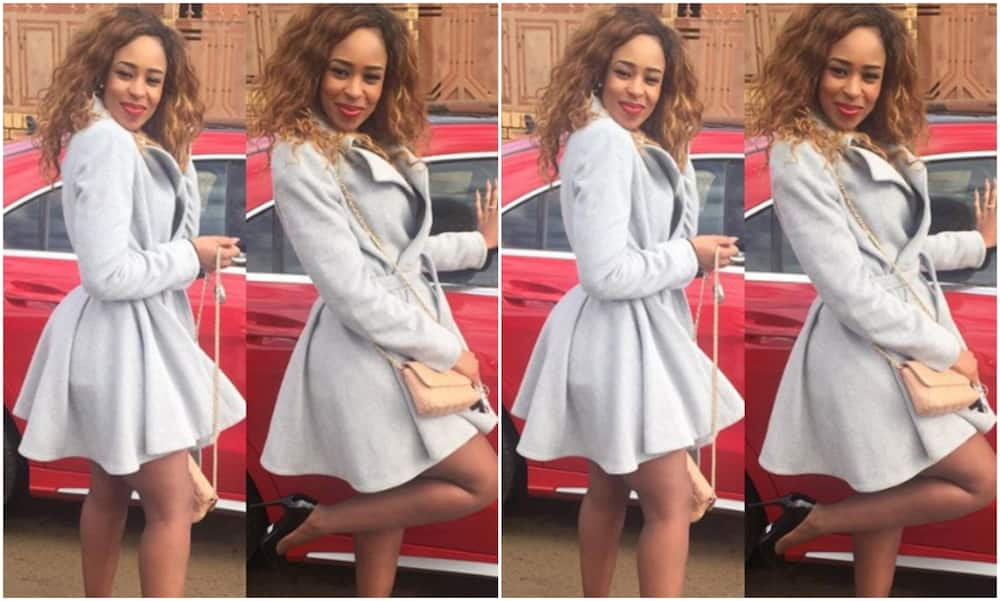 We are not sure if she has any clothes inside, but the trench coat has covered her private parts.
5. Long sleeved jumpsuit
Without a doubt, even if covered completely, the celebrity is a gorgeous beauty queen.
6. Black long-sleeved fitting dress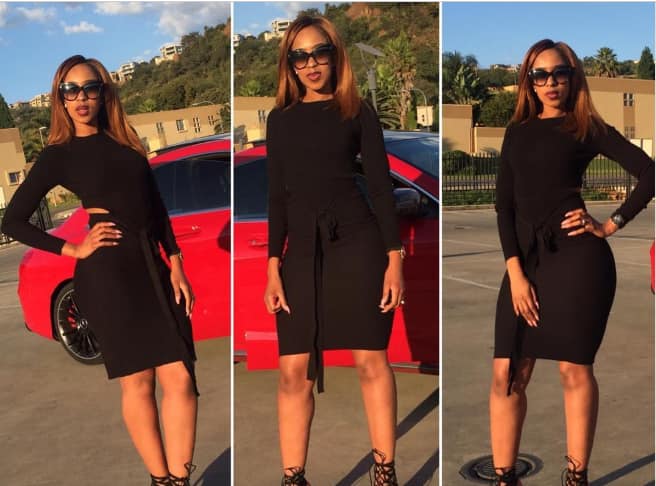 Pulane still has conspicuous curves evidenced in the picture above.
7. Pants and sweater top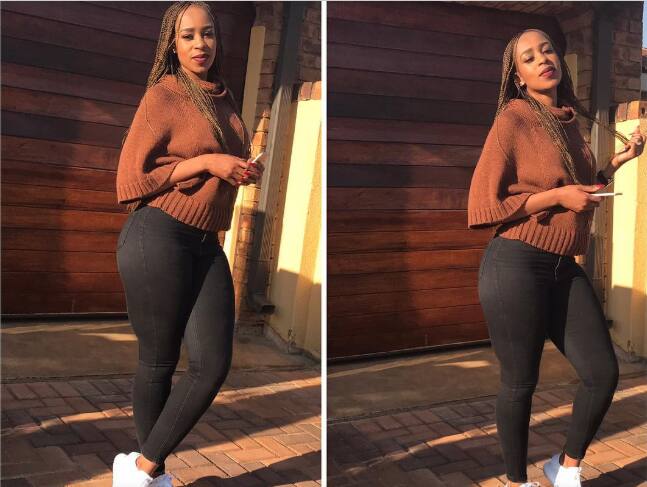 Pulane trending photo was just a confirmation that with clothes on or not, the socialite is very beautiful as seen in this simple trousers and sweater top picture.
8. Pretty jumpsuit and coat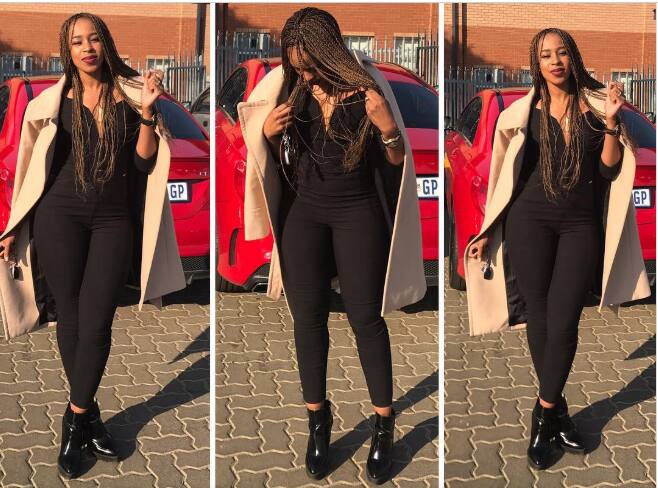 Pulani photography always does her justice. The beauty queen looks good in anything.
9. Pleated long dress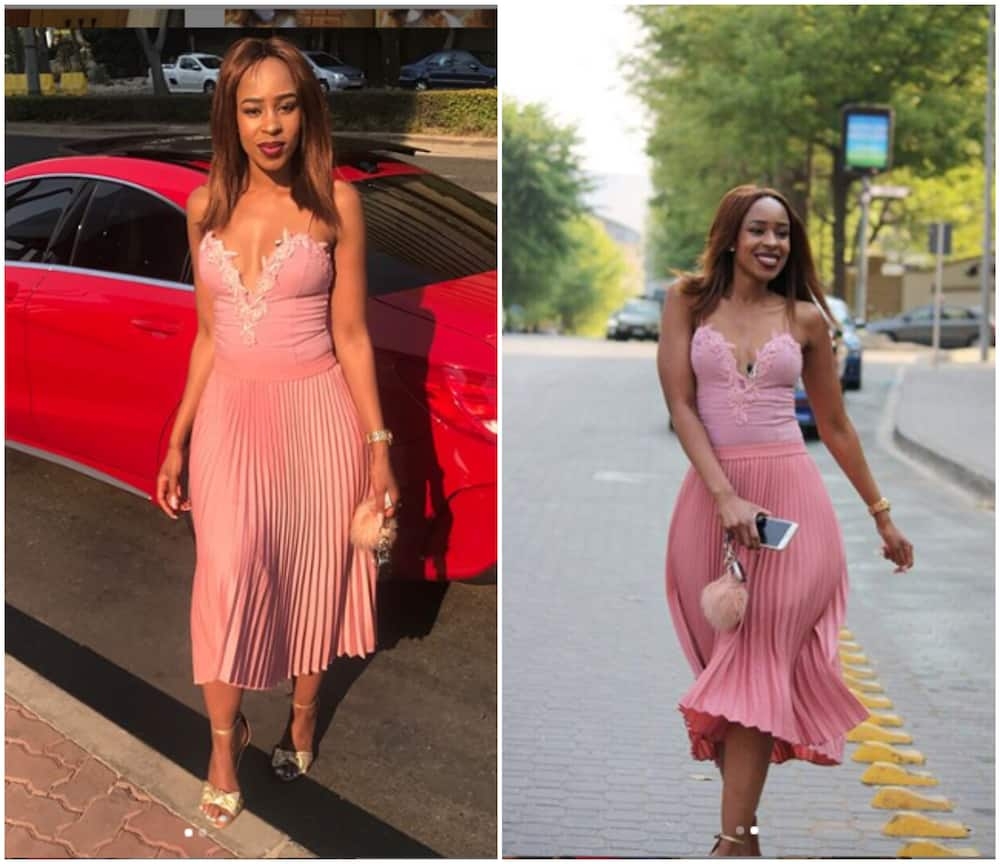 Stunning, right? Ms Lenkoe does not need to dress skimpily to turn heads!
10. Maxi dress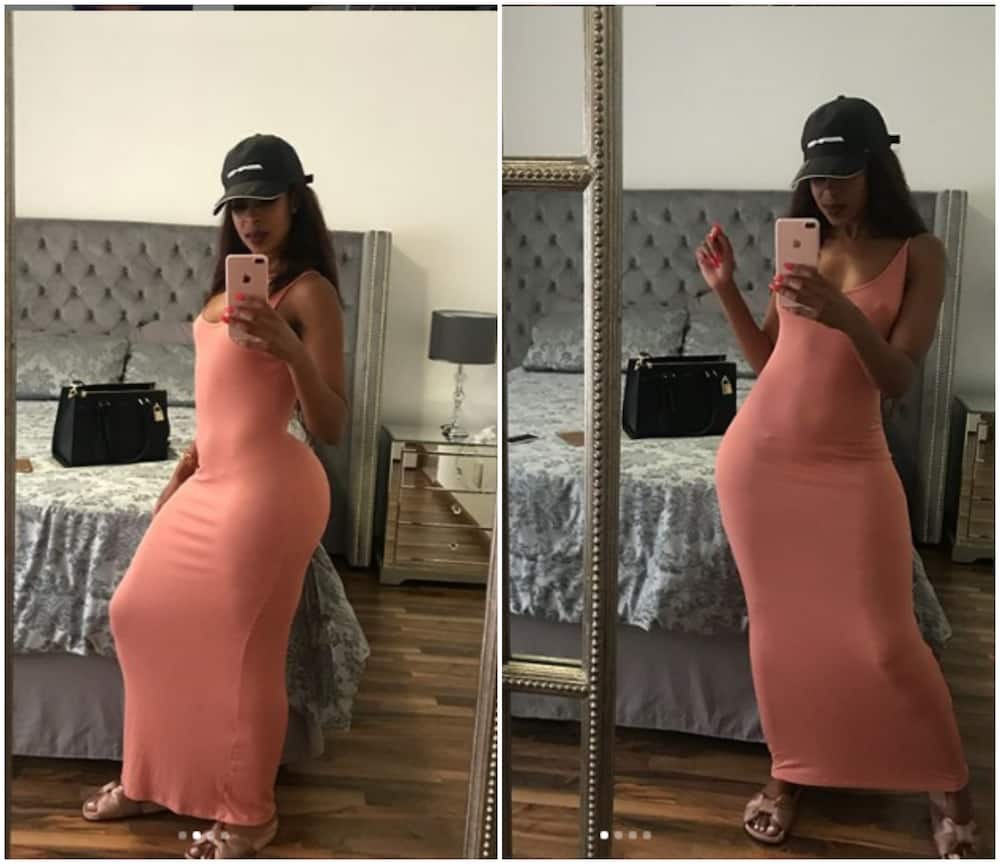 Yes, she too can rock a maxi dress and still steal your man!
11. Trousers and decent crop top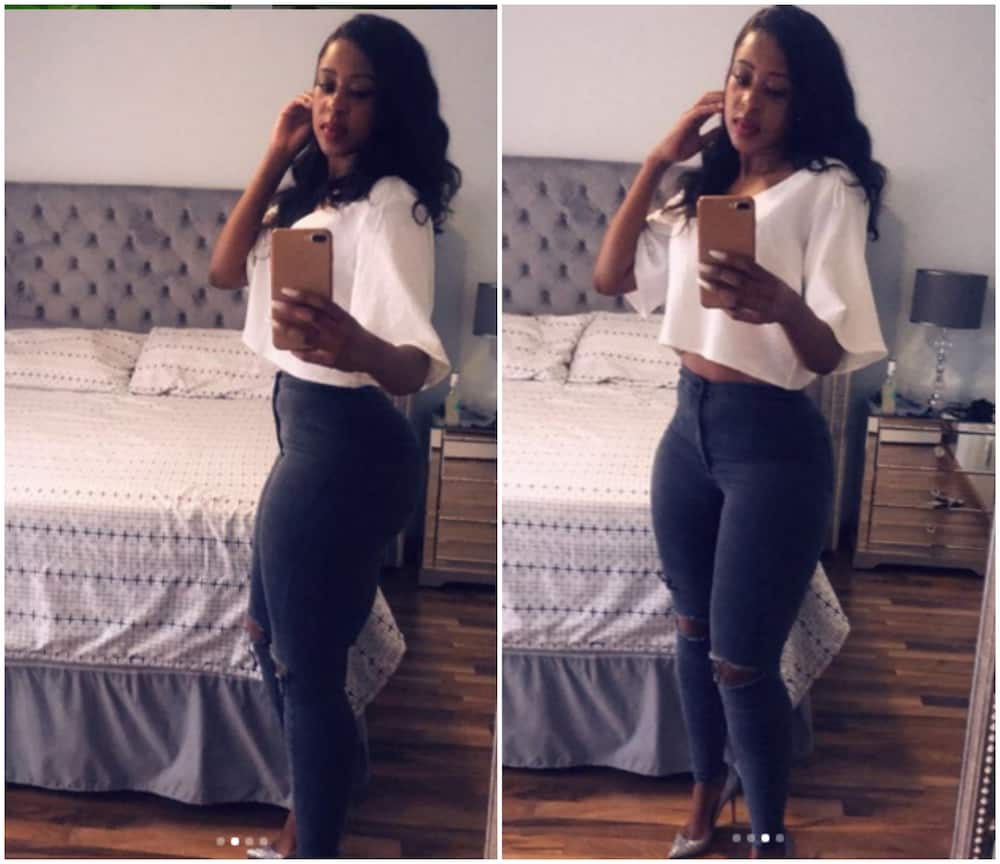 Whichever cloth she puts on, she simply looks gorgeous!
12. Casual jeans and vest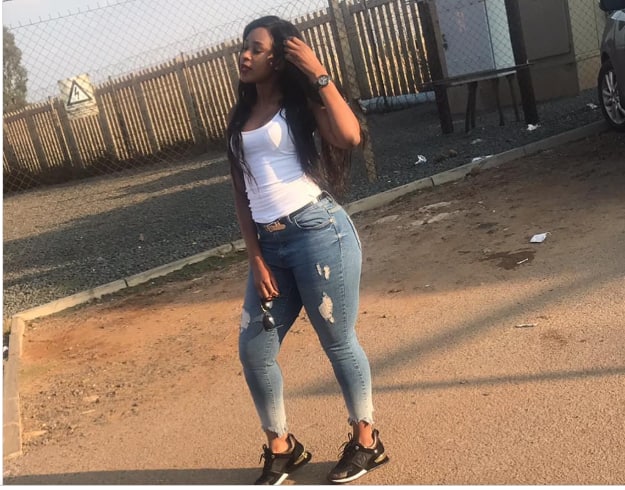 READ ALSO: 12 Boity Thulo cutest photos so far
If ever you needed proof of how stunning Pulane Lenkoe can get with her clothes on, then you should be convinced by now with the above pictures. If, by some inexplicable miracle, you are not convinced, delve through her Instagram for more of her beautiful pictures with clothes that enhance her looks.
READ ALSO