Top 15 trending Zodwa Wabantu pictures that will keep you entertained
If the top trending stories about Zodwa Wabantu are anything to go by, then controversy is her favourite cup of tea. She is a woman whose list of controversies includes dancing pantyless, dating younger men, and even shopping for her coffin. This has not stopped her from gaining fame even beyond the boundaries of South Africa.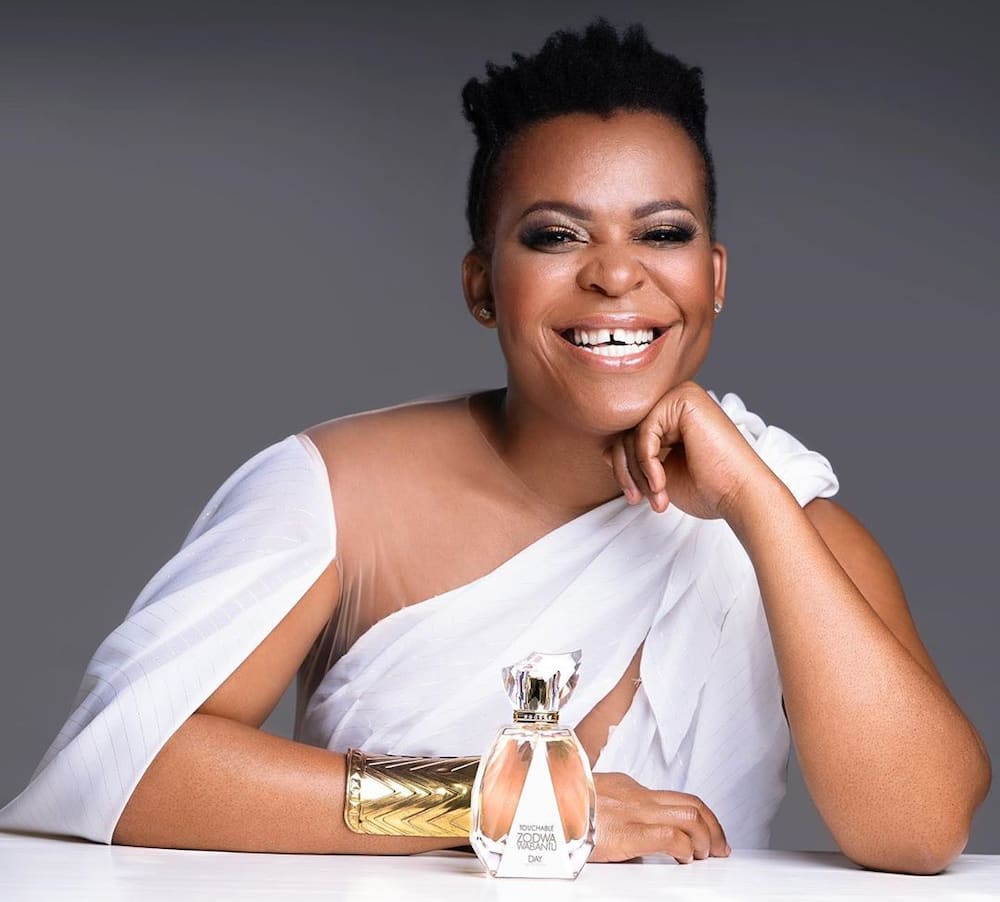 Despite what many would view as negative publicity, Zodwa knows what her fans want and she keeps them entertained with daily content on her social media accounts. Her fan base grows by the day and she has capitalized on this by making strategic business moves. At the end of the day, it is publicity that feeds her bank account.
15 trending pictures of Zodwa Wabantu
Zodwa has invested in her body through surgeries to ensure that she remains as beautiful. Nothing can be taken for granted in her line of business. Here are the top 15 pictures of the socialite:
1. Zodwa's glorious curves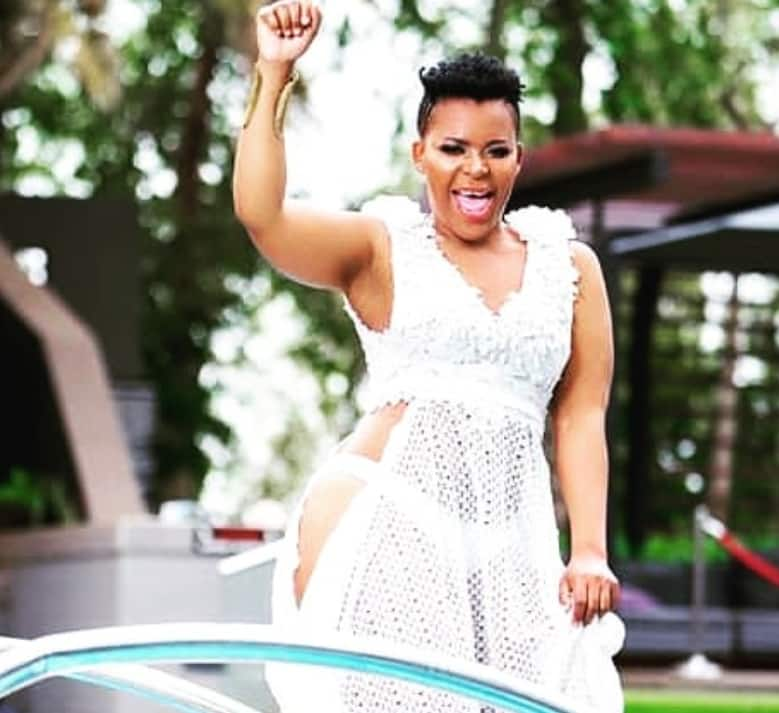 If there is anything that people love most about Zodwa, it is her curvy body. She is endowed with a figure of an hourglass that makes her envied by women and adored by men. She is never scared to show her body by rocking outfits that reveal a little too much skin.
2. She got the dance moves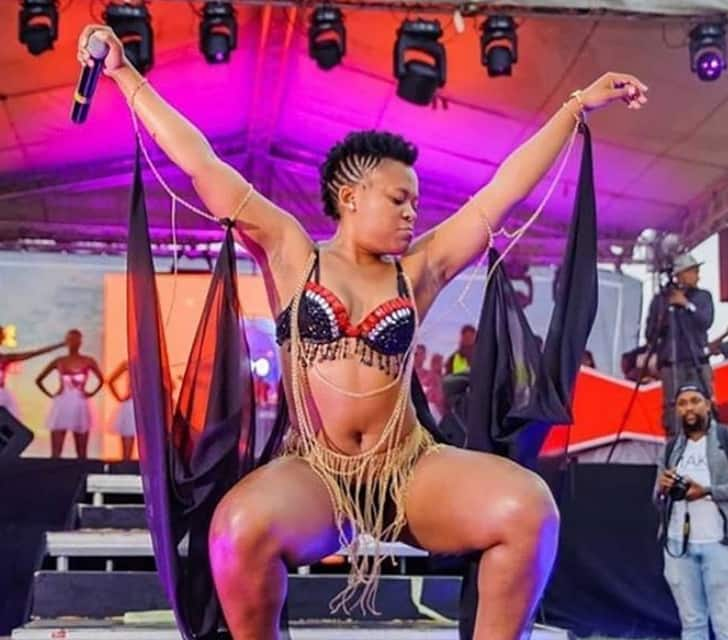 If there is anything Zodwa is good at it is dancing. After all, she started as a dancer before gradually becoming famous. She is the kind of entertainer who manages to single-handedly turn crowds up in clubs and bars. Most of her clients have gotten used to some nudity, as seen in her photos.
3. Serial risk taker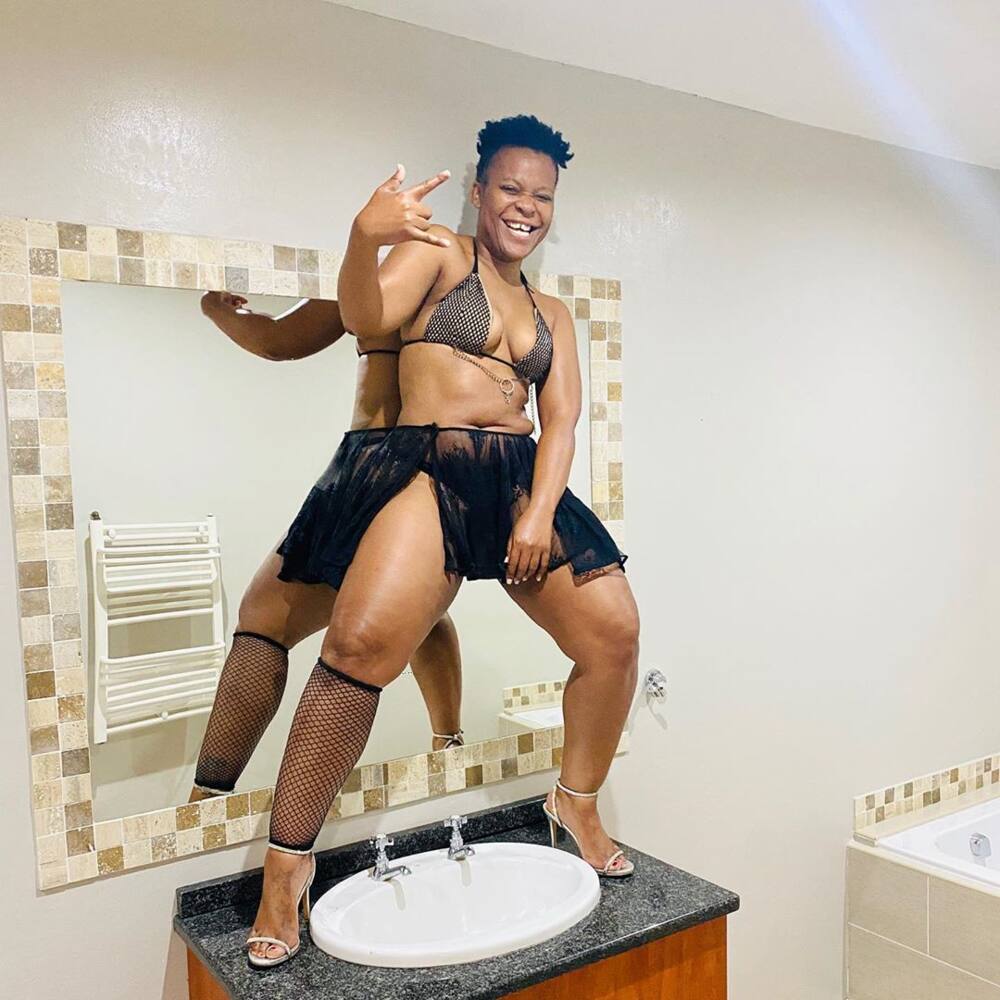 To many people, this might just be another ordinary picture, but it signifies a lot. For starters, how did she even get on that sink? She is wearing high-heels on a raised surface that is probably very slippery. She had to take the photo nevertheless and this is a depiction of the fact that the entertainer does not shy from taking risks in her life.
4. Wardrobe malfunction?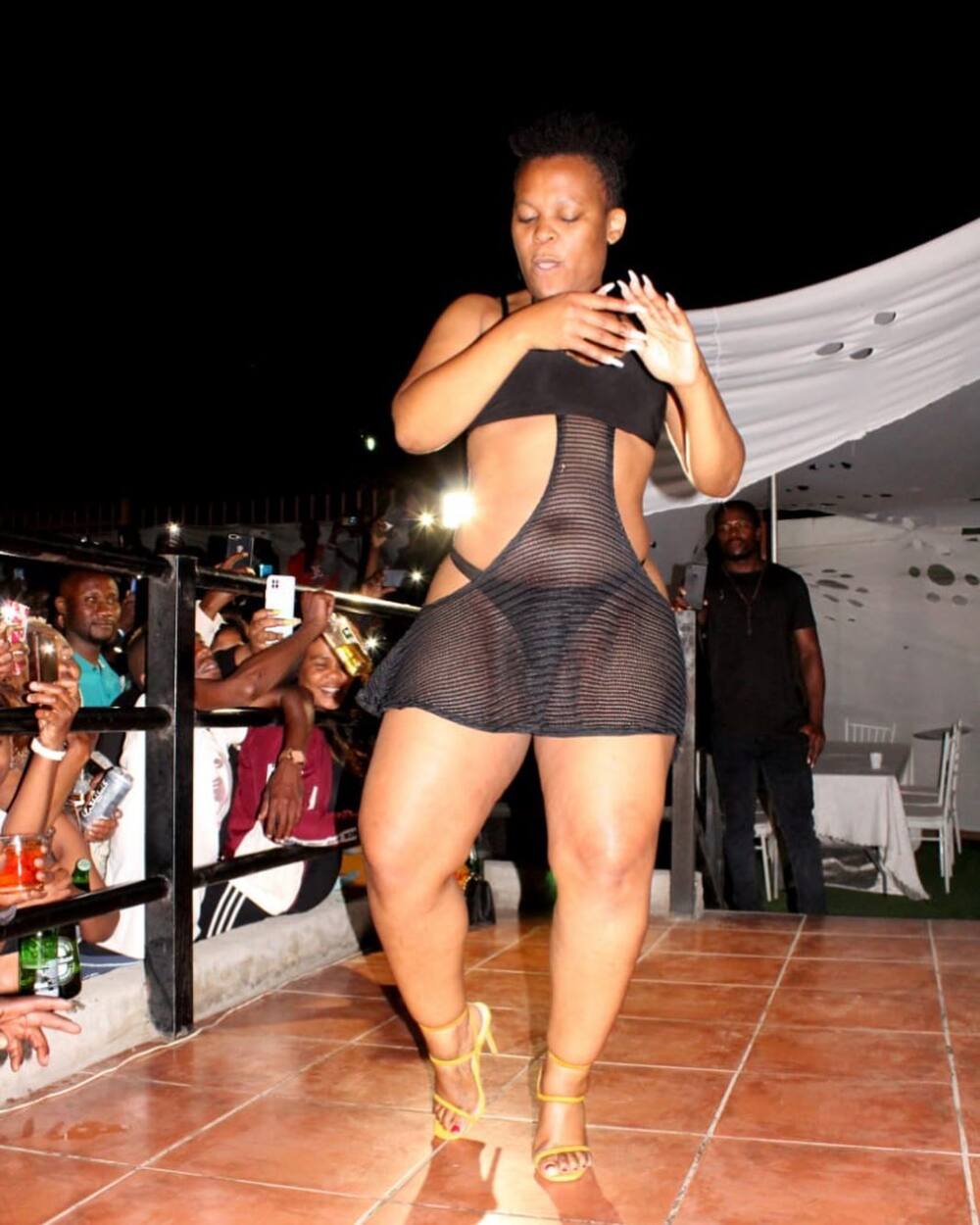 To many ordinary women, this would easily be considered as a wardrobe malfunction. Zodwa is no ordinary woman and this dress code is very normal to her. She is semi-nude and on stage with her fans cheering her on.
5. Flaunting her body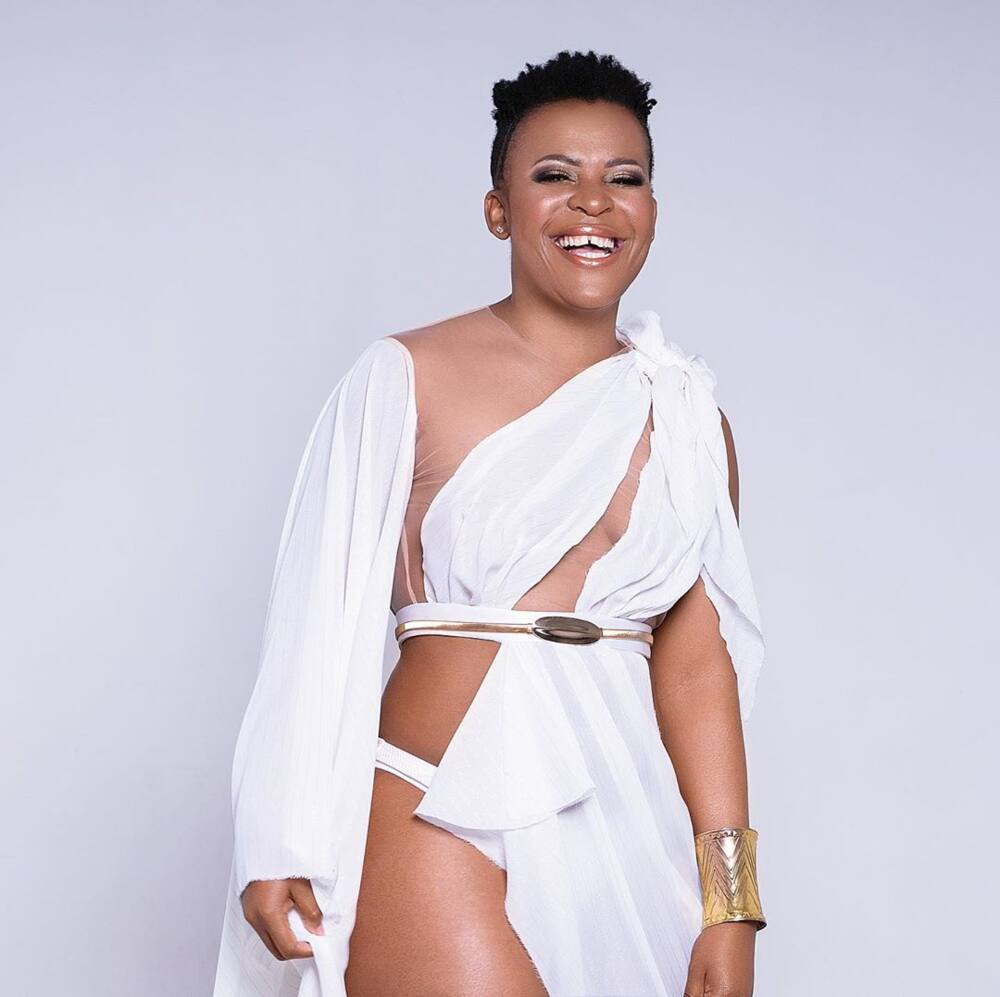 The photo elicits debate on the issue of morality. Is it right or wrong for her to share such photos on social media? Whatever your take is it does not matter because she simply does not care.
She will continue to post such photos and her fan-base will continue to grow because of the same. There is no shortage of such Zodwa Wabantu pictures on Instagram because she keeps posting more and more daily.
6. Value for money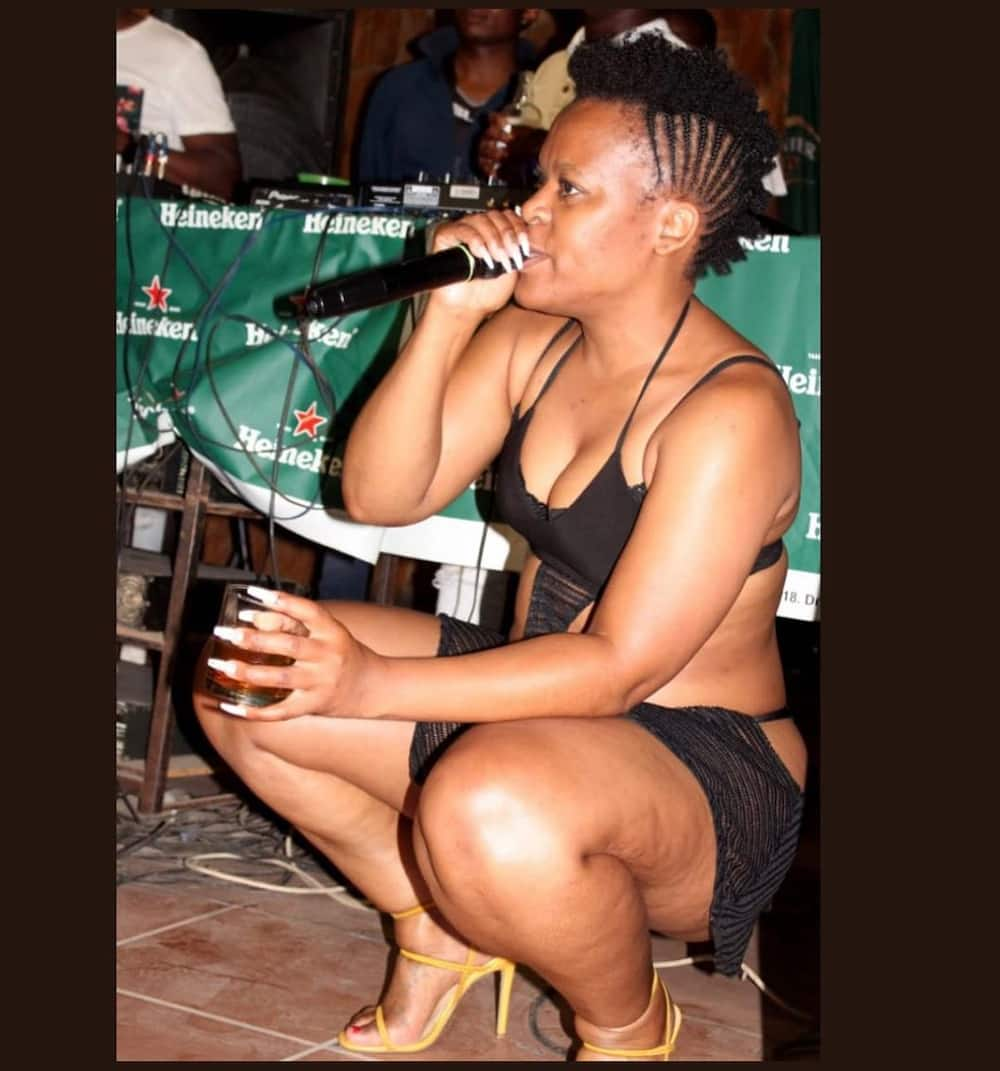 Zodwa gives the guarantee that booking her will always return value for the money spent. This is true because as an entertainer, she knows how to gather crowds. She is the whole package that will leave your guests demanding more because she will always go the extra mile to make sure she delivers.
7. Going international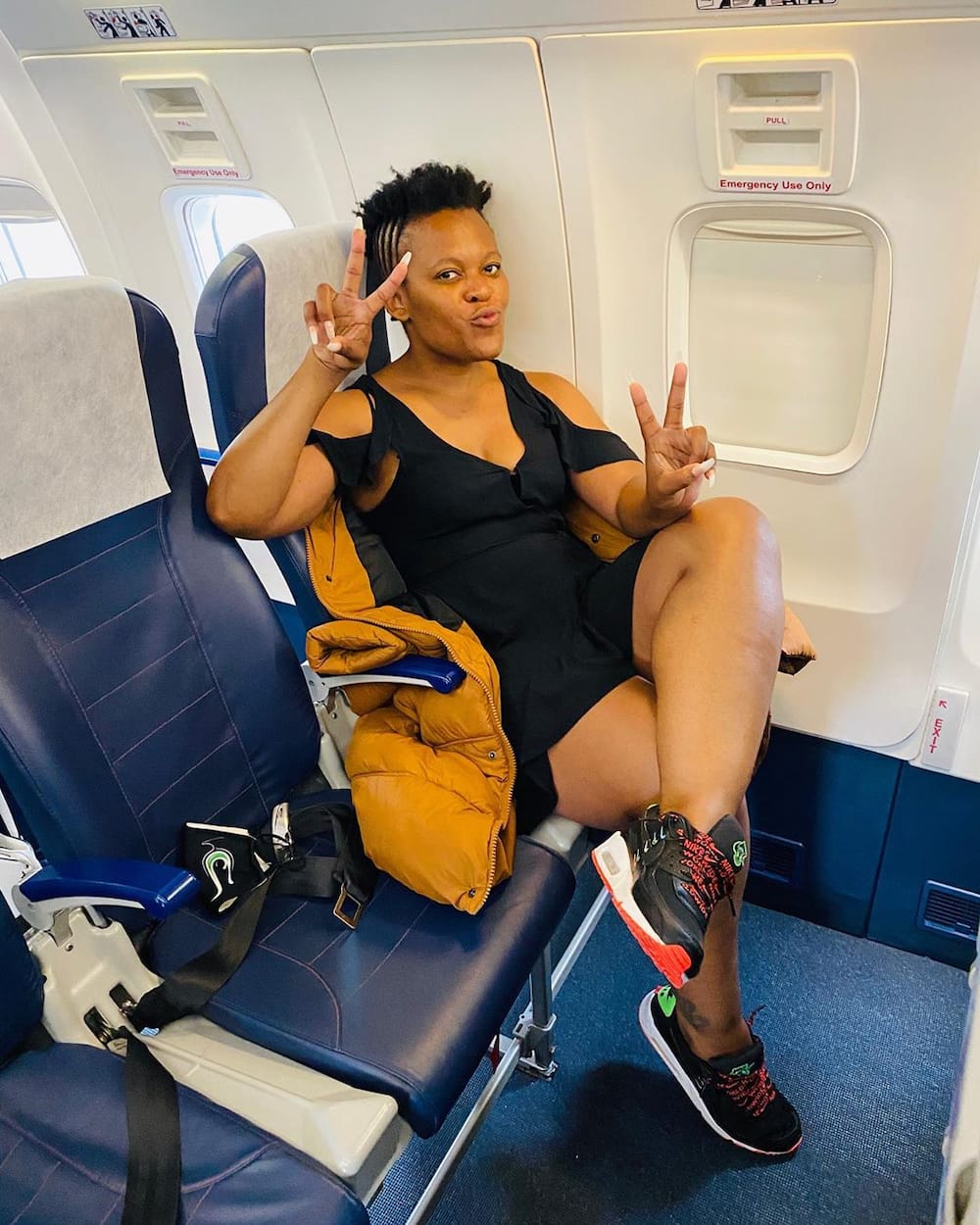 It seems the raunchy dancer is living the dream and yet she continues to work even harder. There is no doubt that she conducts shows at an international level as witnessed in many Zodwa Wabantu pictures. Her schedule is busy all year round, but the good thing is that she can now afford luxuries, such as flights to dream destinations.
READ ALSO: Hottest Bonang Matheba pictures
8. Enjoying the perfect weather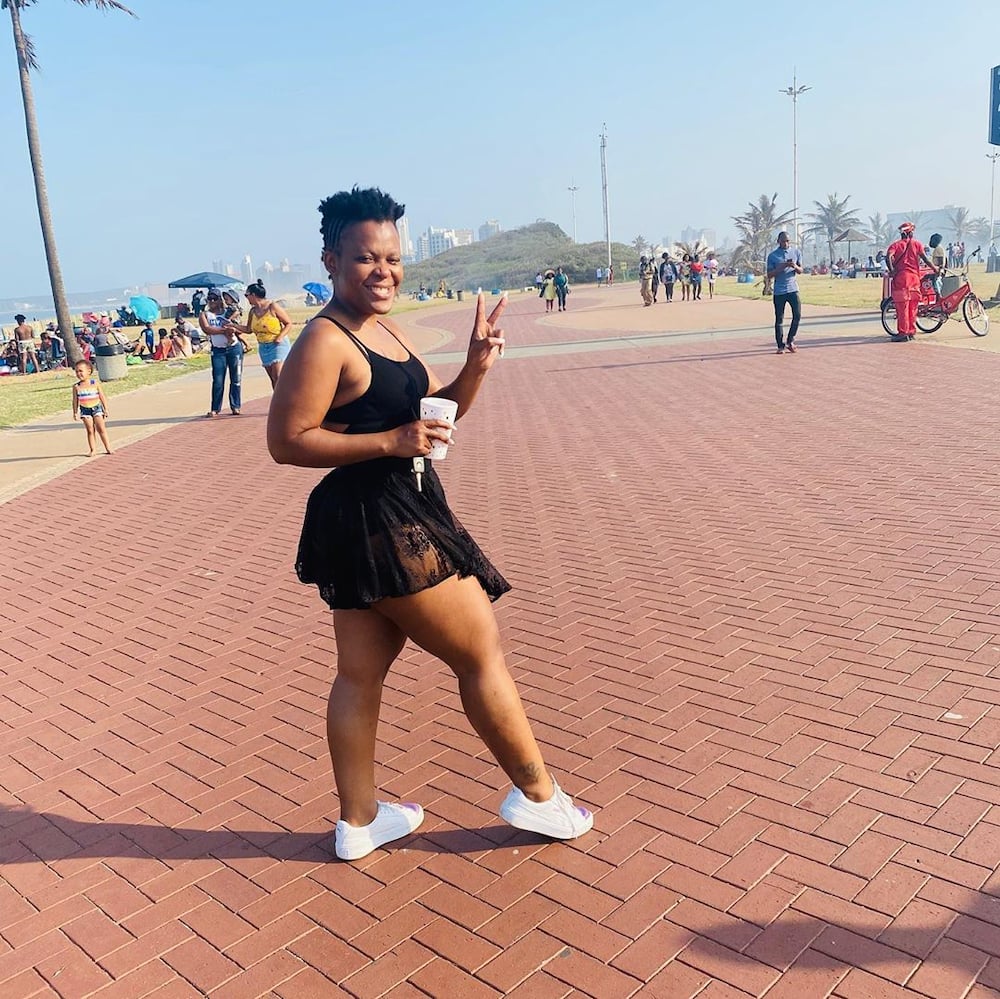 She was dressed for the occasion because such sunny afternoons call for light dresses, especially when one is outdoors. That is why Zodwa adorned a short sleeveless mini-dress. This way she was able to bask in the sun and enjoy the occasional breeze as well.
9. Nothing out of the ordinary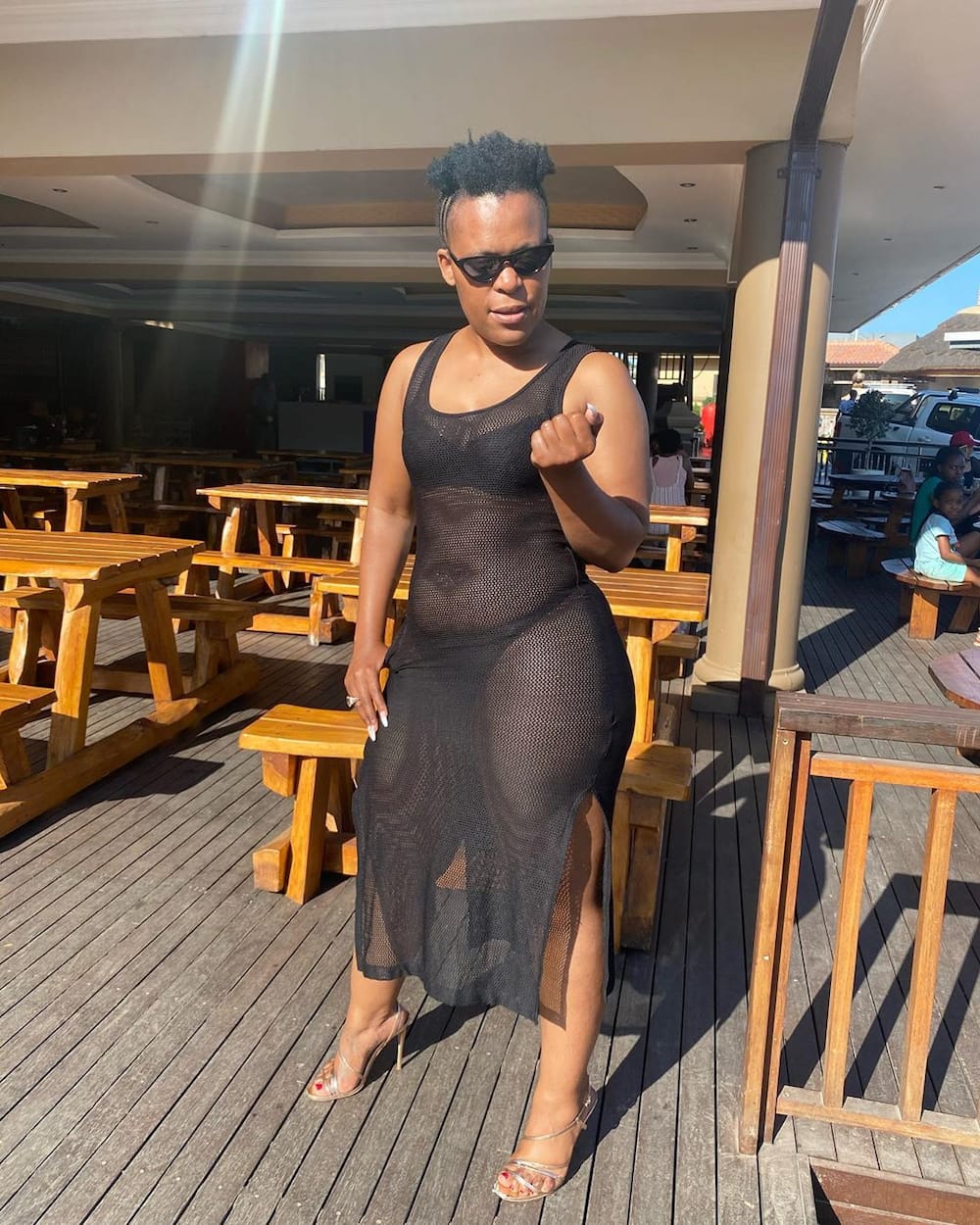 Just another photo of Zodwa Wabantu wearing a see-through dress, and that is ordinary in her life! After-all, most Zodwa Wabantu new pictures are just like this one. You have got to admit that she has a killer body and that she plays a big role in the kind of lifestyle she has chosen.
Hers is what other women call body goals, and as long as she looks the same, she will continue parading that fine body for her fans.
10. Birds of a feather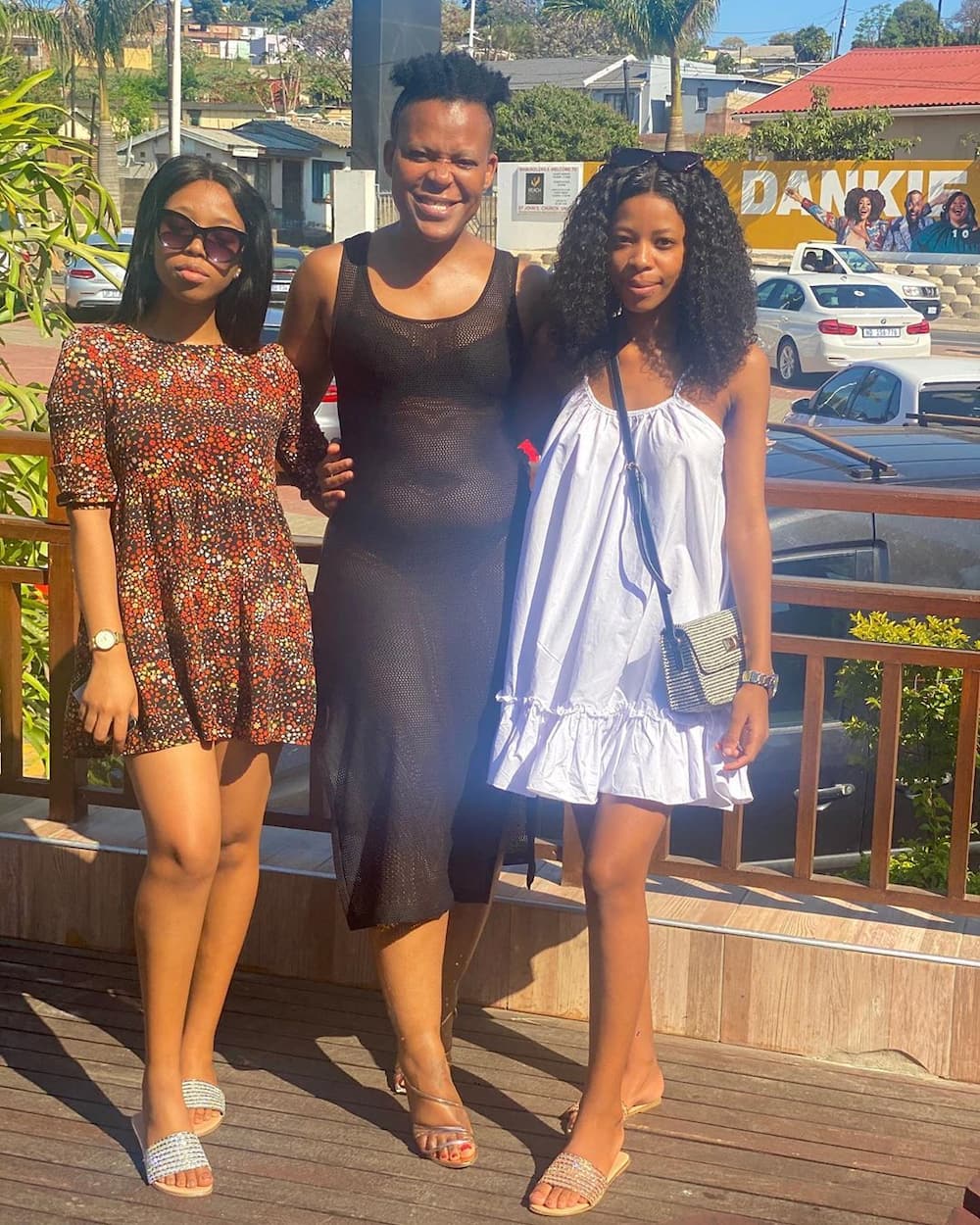 Indeed it is often said that birds of a feather flock together, and you do not have to look far to see that. Zodwa Wabantu recent pictures reveal that she has equally beautiful friends.
11. A magical moment with Zodwa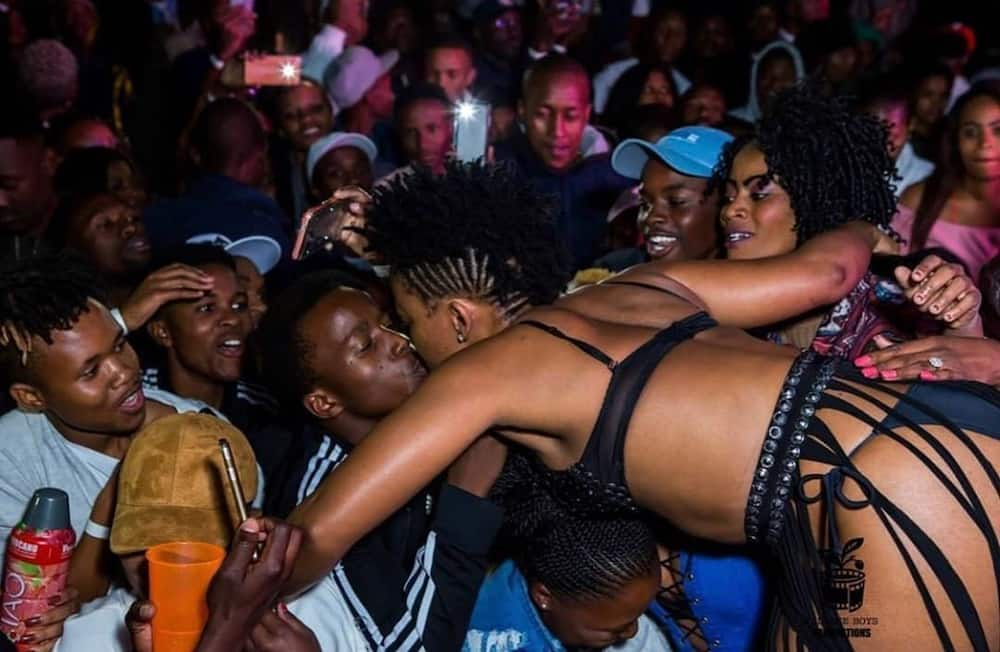 There is no such thing as things getting out of hand in Zodwa's events because things getting out of hand is normal there. In most Zodwa Wabantu boyfriend pictures, the dancer is never shy of displaying her romantic side.
Here, she can be seen gifting one of her fans with a romantic kiss in the middle of her show as other fans cheer lustfully. Now that is a kiss the male fan will live to remember for as long as he lives.
12. Red-carpet queen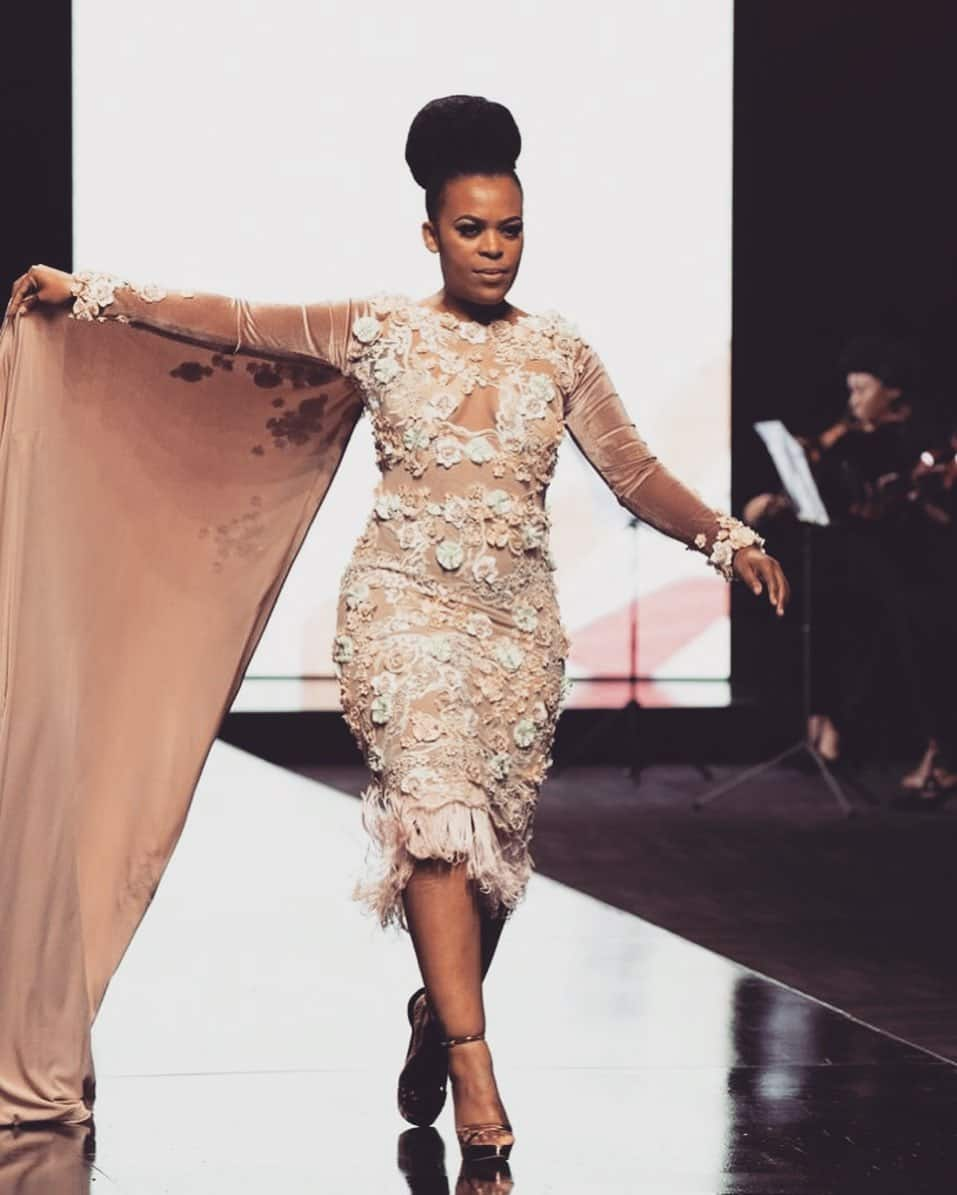 When she rocks in such a beautiful dress, her appearance can be compared to that of a goddess.
Even her fans were surprised that she wore a knee-length dress, and some challenged her to maintain the same dress code. Many have been eager to see new Zodwa Wabantu pictures to see if she maintains the standards.
READ ALSO: You will love these hot photos of Chulumanco Amahle Siphungu
13. A star is born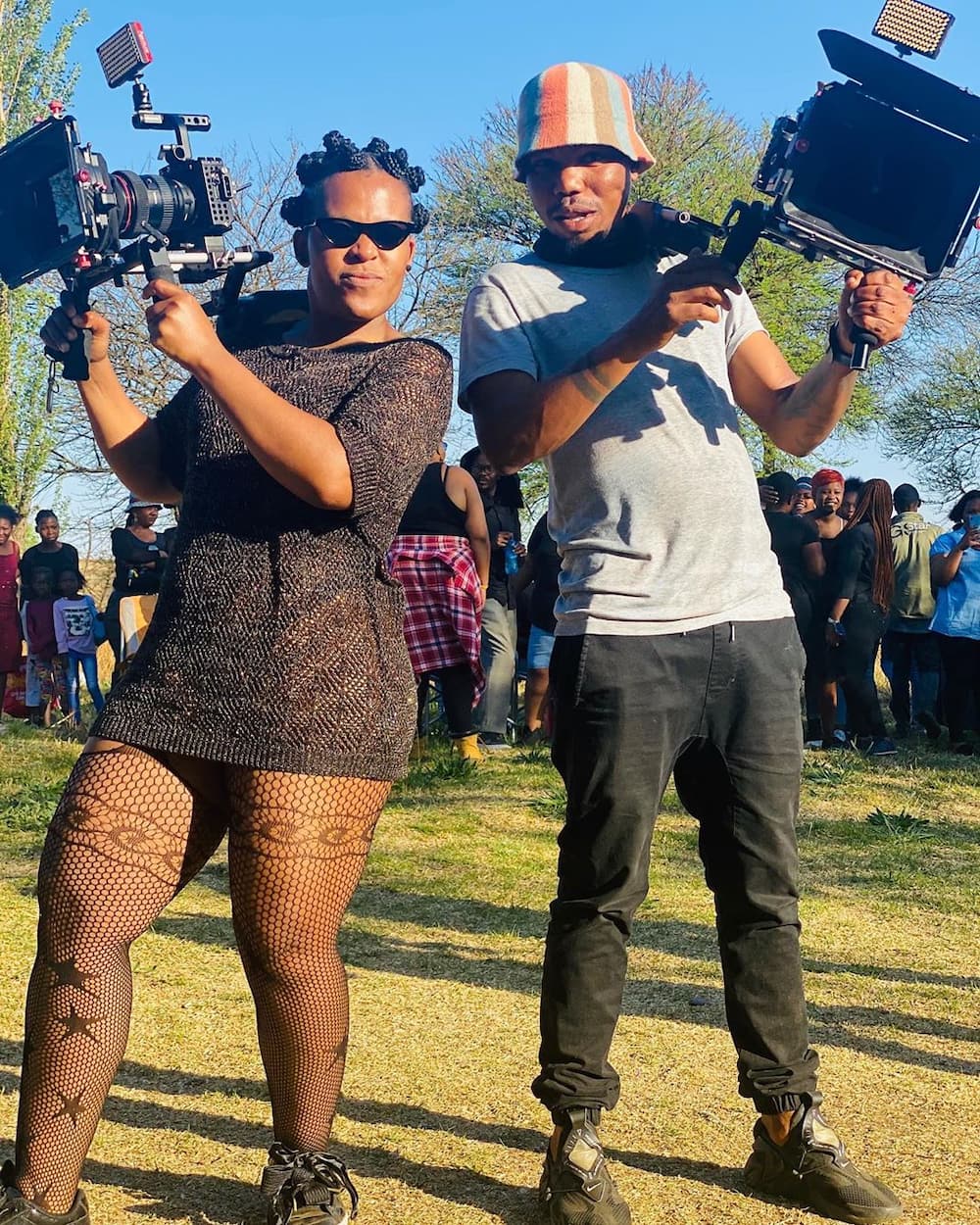 The beauty of the world nowadays is that if you are consistently the best at what you do, then the world will take note. Once a dancer in clubs, now Zodwa has her reality television show.
It also means an additional income stream. It is also here that fans get to see not only pictures of Zodwa Wabantu's son but live feeds of him as well.
14. Right costume, right place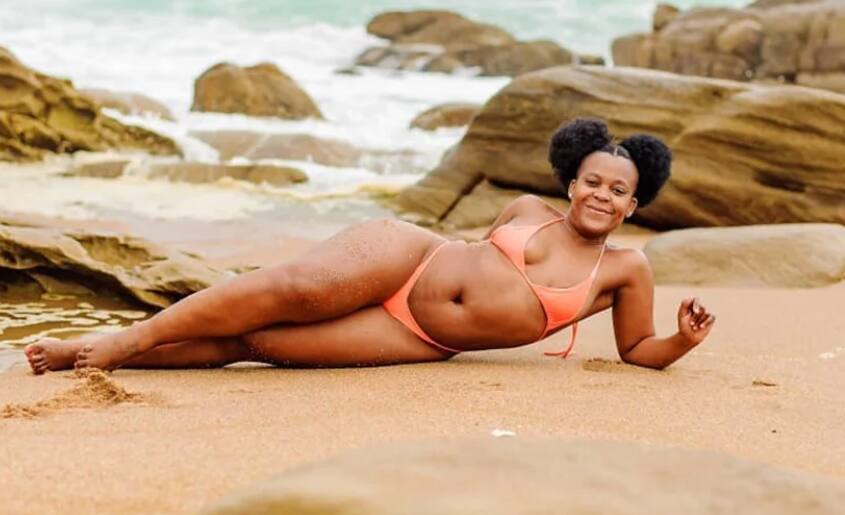 Most of the time, Zodwa appears as if she is headed to the swimming pool even when she is not. Most of the time she gets ridiculed for wearing the wrong costumes to the wrong places. Here, she was enjoying some quality time at the beach, which is the perfect place for a bikini.
15. Road trip
Zodwa was on a road trip but first, she had to take some photos for her fans no matter the cost. At the rate at which she is travelling, it might be a while before fans get treated to Zodwa Wabantu new house pictures.
Zodwa Wabantu is one of South Africa's most famous socialites. She keeps staying ahead of her game by going to extreme lengths to ensure that her fans are entertained. Image is key, and she has positioned her brand to please her audience even as she is criticized for her choice of dressing in most of her functions.
READ ALSO: Cute photos of SA celebrities and their babies 2020
Briefly.co.za recently shared cute photos of SA celebrities and their babies in 2020. Being a celebrity in South Africa can mean that some important aspects of your entire life, such as photos, are shared with your fans.
Most celebrity babies in South Africa have such glamorous and fun-filled lives. These cute photos of SA celebrities and their babies give us small glimpses into their beautiful little lives.
READ ALSO:
10 sexiest women of South Africa 2020
20 must-see photos of Mamlambo from Uzalo slaying in real life
You will love these cute and sassy Lelo Kamau Instagram photos
Source: Briefly News