Lindiwe Zulu is a tough, strong, and powerful woman, who is as wise as her age would suggest. She has slowly risen up since she began her career up to date without tiring. Minister Lindiwe Zulu is truly the definition of an inspirational woman who made it at a time when women were not considered for top tier positions in society. If you want to learn more about the life of Lindiwe Zulu, keep reading and get inspired!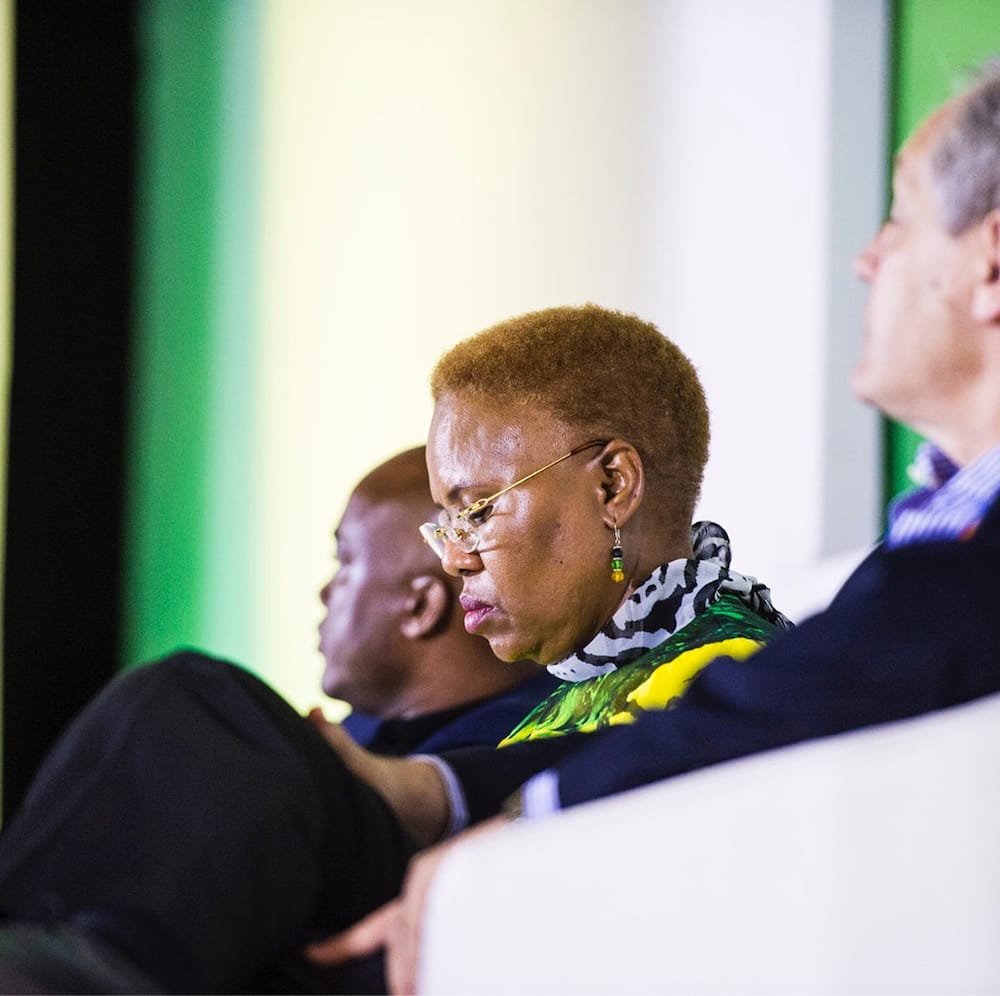 Madam Lindiwe Zulu is a lady who is the embodiment of black excellence. She talks about how to tackle extensive problems facing society such as teen pregnancies, gangs in schools, insecurity, the deteriorating economy, among others. This is a lady who has the best interest of her country at heart.
READ ALSO: Blue Mbombo biography: real name, twin, boyfriend, family, modelling career, home and latest news
Lindiwe Zulu's early life
Lindiwe Zulu is a lady of the golden age. Born on the 21st of April, 1958, Lindiwe Zulu age is 61 years. She has seen South Africa rise from colonisation and helped in the struggle to advance the country further. Her early life was not rosy as the village that she was born in, as a fire destroyed Nhlazatshe in Mpumalanga during apartheid. Her family was forced to relocate to Swaziland. They were lucky because her mother is a Swazi from Gege.
Lindiwe Zulu's education
Lindiwe Zulu went to school at Saint Theresa's and Mjingo schools. Later on, in college, she joined the Swaziland Co-operative Development College in Ezulwini. After this, she was enrolled in the Solomon Mahlangu Freedom College, SOMAFCO in short, which is located in Mazimbu, Tanzania.
She was later awarded a scholarship where she studied journalism in the USSR and then got her bachelors degree.
From her vast background in education, we see how Lindiwe Zulu qualifications were able to propel her in the right direction. It can also be attributed to why she advocates for children to go to school and why she calls for parents to develop their children's reading culture, as this will ultimately make them better human beings.
In 1987, Lindiwe went to Angola where she was able to obtain full military training. This was under the Pan Africanist Women's Organisation.
READ ALSO: Jeppe College courses, fees, application form, and online application
Lindiwe Zulu in exile
Lindiwe Zulu was in exile for a long time because of fighting apartheid in her home country. She was away from what was her home since 1976. While in exile, she was forced to leave her children for several years, and this was the worst consequence of her choice to go against the regime at the time. Mrs Zulu was also unable to contact her family in fear of putting them and herself in danger.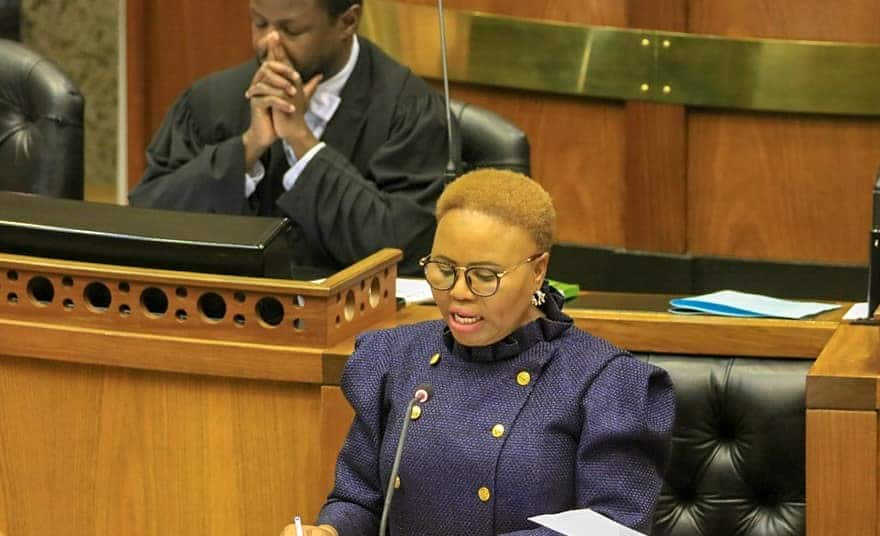 While in exile, she moved from one country to another, escaping the harms that came with not being grounded in one region. She put her life in danger many times. She eventually came back when her country had gained independence.
Lindiwe Zulu's career
Here is a list showing the jobs that she had from 1988 to 2019:
1988: She was the head of communication for the PAN African women's organisation. This was in Angola.
1989: She was the head of communication in the ANC department of Religious Affairs in Lusaka, Zambia.
1990: She became the head of communication and administrator in the ANC office in Uganda.
1991: She was the head of communication in the ANC Women's League. This was back home in South Africa.
1994: She became a member of the Gauteng Legislature.
1995: In this year, she was appointed the Deputy Speaker of the Gauteng Legislature.
1999-2001: She became the special advisor to the Minister of Foreign Affairs.
2001- 2003: She was appointed Chief Director for Western and Central Africa.
2003: Executive head of Government and International Relations
2004: South African Ambassador to Brazil
2009: She was elected to Parliament as an MP to the National Assembly.
2013: She was appointed to the National Working Committee of the ANC.
2014: Minister of Small Business Development up to date
READ ALSO: Karlien van Jaarsveld biography: age, real name, sister, husband, tattoos, songs, and albums
Lindiwe Zulu youth development
With her position in politics, Lindiwe Zulu is confident that she can change the current situation in South Africa. In an interview with Eusebius McKaiser, she speaks about how she strives to make the nation's resources more available to young people who have bright ideas. Despite the problems she has faced in her past, she wants to change the narrative in regards to South African youth and help give them the boost needed to succeed.
"The Department of Small Business Development has got a huge potential here to help those that are co-operatives, help those that have started their own business, support them. I do believe that any individual who relies on social grants will never be adequate because the social grant itself is not adequate." Lindiwe Zulu, Minister of Small Business Development.
Lindiwe Zulu contact details
If you may need to reach Minister Lindiwe Zulu, you can reach her here:
Postal Address: Private Bag X672, PRETORIA, 0001
Street Address: The dti, Block A, 3rd Floor, 77 Meintjies Street, Sunnyside, Pretoria.
Phone: 012 394 1006, 012 394 1813
Fax: 012 394 1006
Lindiwe Zulu's family
Lindiwe Zulu husband is Kgosietsile Itholeng. He is also a South African like Lindiwe. They met in Angola at the time when she was in exile.
She has four kids, a perfect balance of two boys and two girls. Lindiwe Zulu sons are Sipho (named after Lindiwe's father) and Boitumelo. Lindiwe Zulu daughters are Nokuthula and Phindile.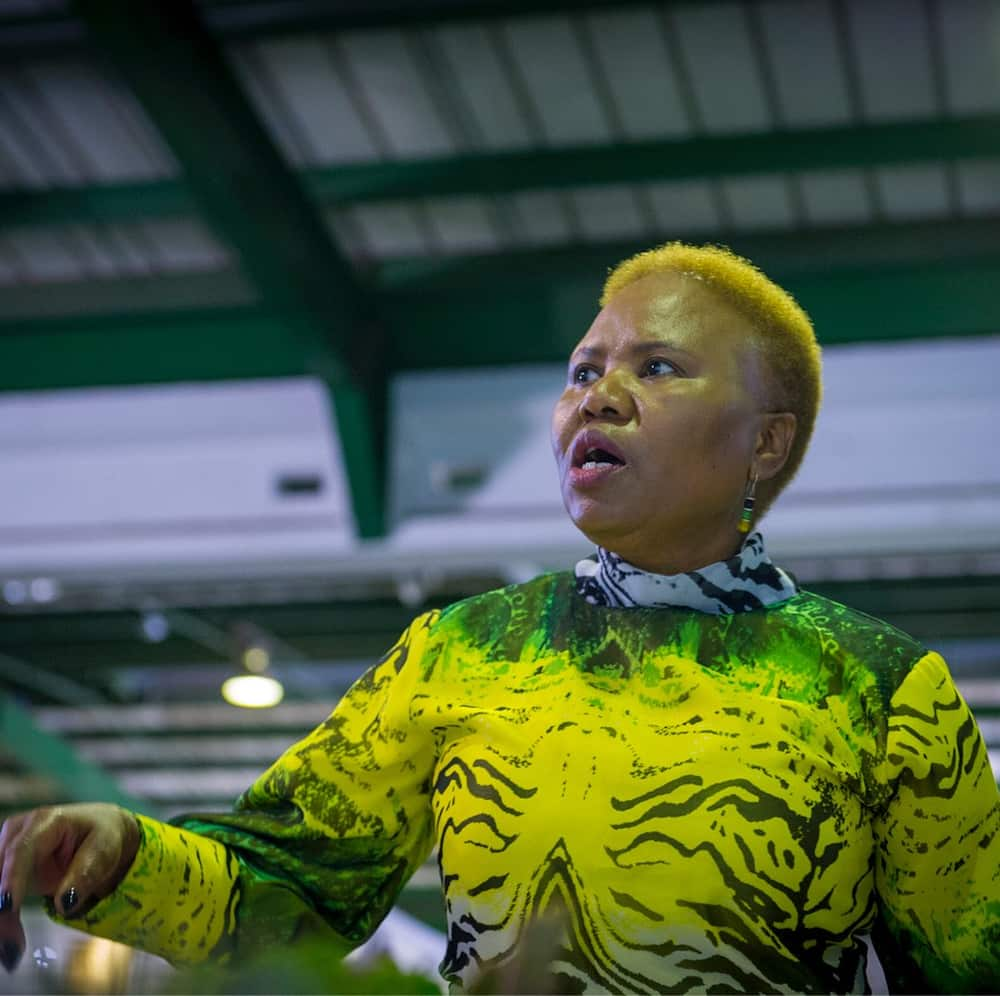 That is a brief overview of Lindiwe Zulu's life and how she used the early part of her life fighting for the rights and freedom of the people in her country. A woman who should be looked up to by all ladies out there who want to empower black women. She is one who fights for the rights of children, teenagers, and Small business owners alike.
READ ALSO: