Most people tend to mistake Margaret van der Westhuizen for Minkie van der Westhuizen. There are multiple Mags van der Westhuizen out there. However, there is only one Minkie van der Westhuizen. Minkie is a famous television star in South Africa, who is admired not only for her drop-dead beauty but also for her amazing character. The mother and wife is a role model for many people. This is an aspect that has made her acquire so many followers on her social media accounts such as Instagram.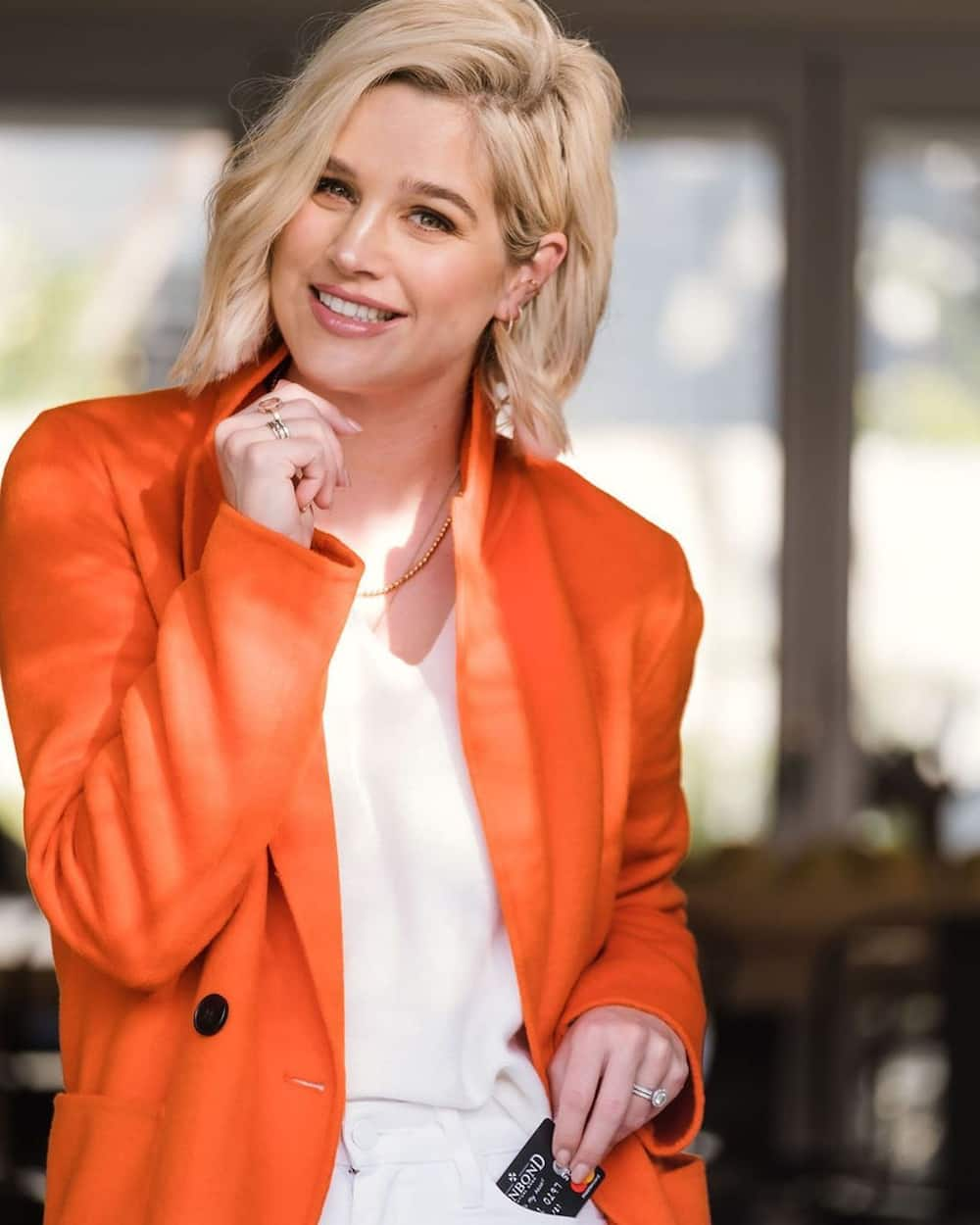 If you watch the Boer Soek 'n Vrou show, then we are sure you have seen the stunning face of Minkie van der Westhuizen. She is the presenter of this show and has won millions of hearts with her outstanding presenting skills and beauty.
Minkie van der Westhuizen profile summary
Full Name: Minkie van der Westhuizen
Date of Birth: 26th of February in 1984
Birth Sign: Pisces
Age: 35 years old
Birth Place: South Africa
Nationality: South African
Profession: Professional Model and Television Personality
Husband: Ernst Joubert
Children: 3 (Katerien, Elise, and Elsa)
Minki van der Westhuizen bio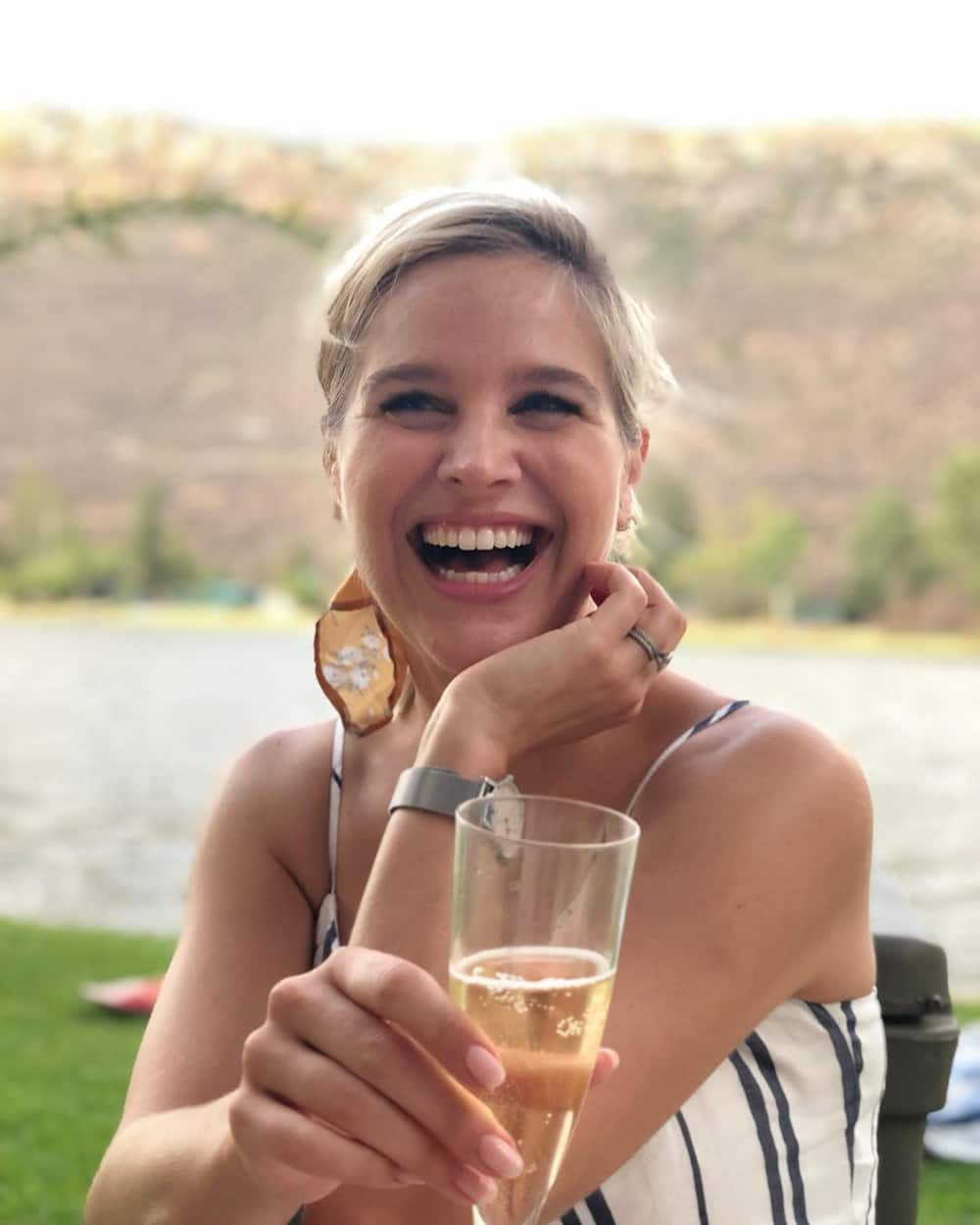 Mienkie van der Westhuizen was born in South Africa on the 26th of February in 1984. The beauty had killer looks that left everyone drooling. The gorgeous South African born beauty began her modeling career when she was sixteen years old. In 2002, Minky van der Westhuizen was selected to feature in the Guess Fashion Campaign. It was an excellent opportunity for her to expand her modeling career yet a tricky one since she was in the final year of high school.
However, the beauty decided to take a leap of faith, and she attended the Guess Fashion Campaign as a model. This opened more modeling opportunities for her. Later that year, Mienkie vd Westhuizen acquired so much recognition after being featured in the South African Sports Illustrated Swimsuit Edition.
Currently, the South African model is a famous television presenter. The television personality has acquired her stardom from representing the Max Models agency. She has also risen to fame because she has hosted the SABC 2 program Afrikaans, and the program Pasella, which she hosted in May of 2007. Currently, Minkie van der Westhuizen is the Boer Soek 'n Vrou presenter.
Minki van der Westhuizen age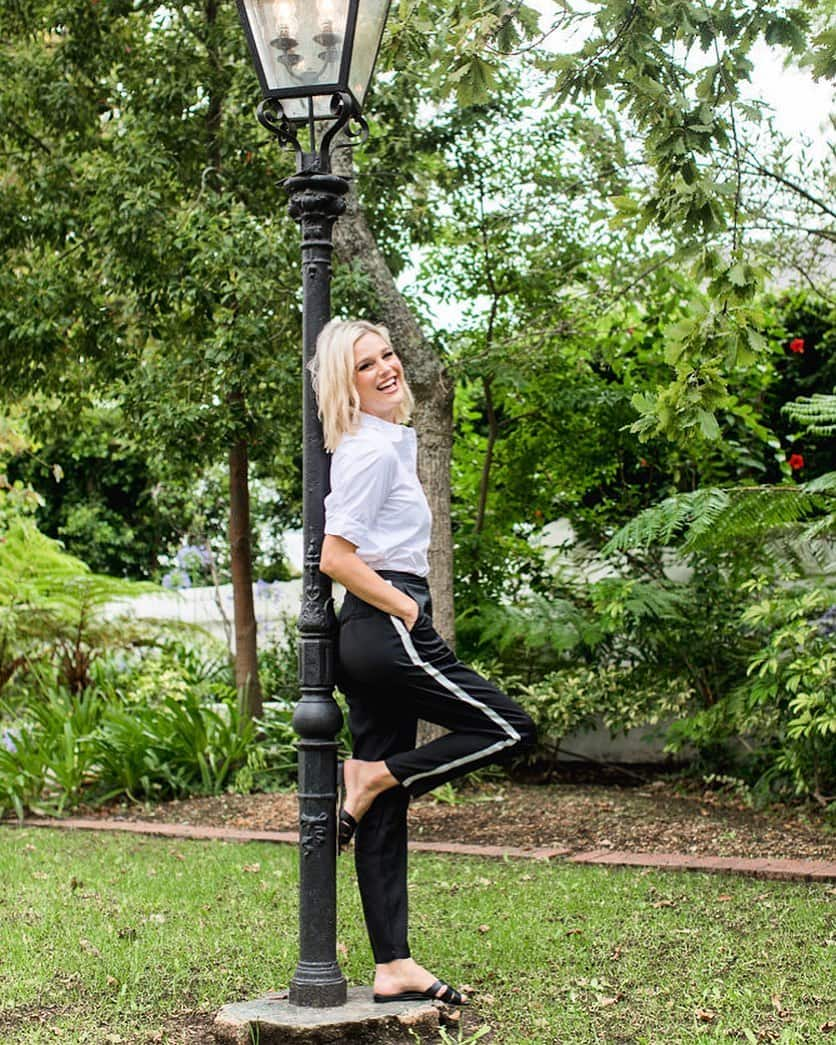 Most people believe that this elegant model is in her early twenties due to her breathtaking looks and smooth skin. However, Minki is not in the twenties bus but the thirties! She was born on the 26th of February in 1984 in South Africa. It goes to mean that Minki Joubert is 35 years old.
READ ALSO: Busiswa biography: age, child, baby daddy, songs and albums
Minkie van der Westhuizen husband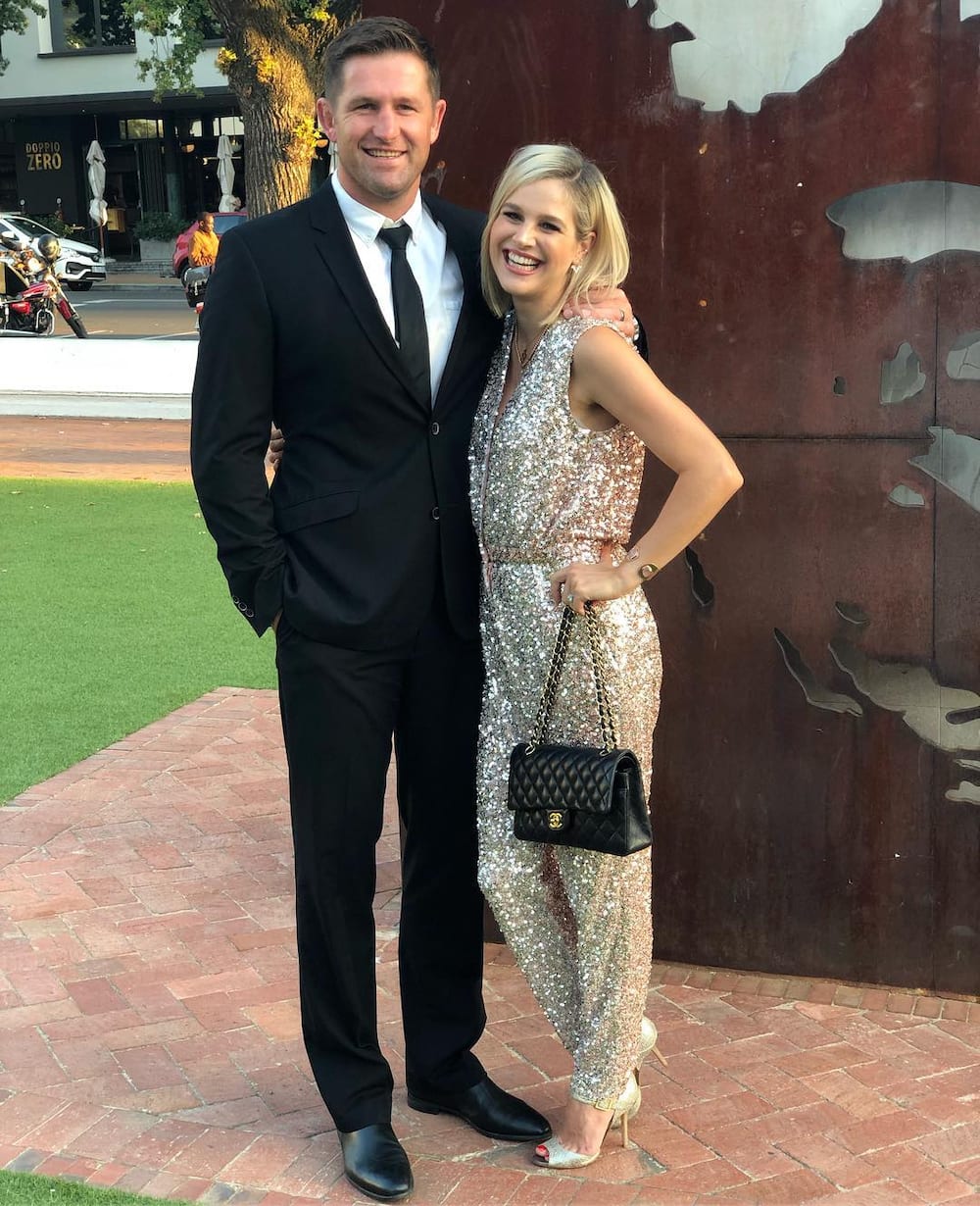 It is common for fans of any celebrity to be curious about the relationship status of their favorite star. Among the widely searched relationships online in South Africa is that of the South African model Minki Burger. Minkie was married to the dashing businessman, Constant Visser in September of 2007. However, it did not work out between the Minki van der Westhuizen and Constant Visser, and they decided to get divorced. Years later, the beautiful model made headlines when she married the dapper rugby player Ernst Joubert in June of 2012.
Minki van der Westhuizen kids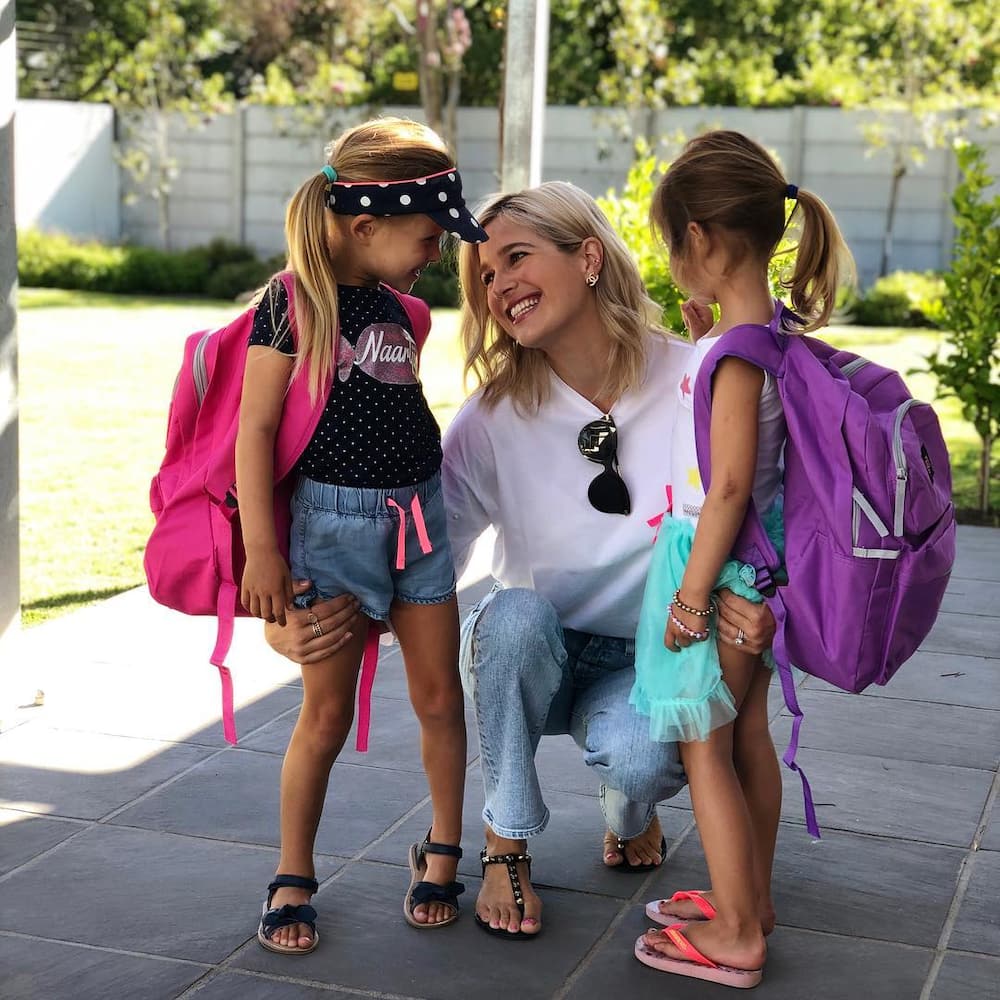 Their union was highly celebrated by fans all over the world. Most people wished they were part of their union since the wedding photos were gorgeous. The couple has three beautiful daughters together. They are called Katerien, Elise, and Elsa. Based on the vacations and trips Minkie van der Westhuizen and Ernst Joubert take, it is evident that their union is as strong as ever. The duo has been spotted in so many destinations, with the recent one being London.
The two lovebirds seem to be enjoying their vacation and spotted being fond of each other. Among the list of activities they have undertaken in this vacation, some of them include attending a rugby game, and going on super adorable dates.
Minkie van der Westhuizen stunning hair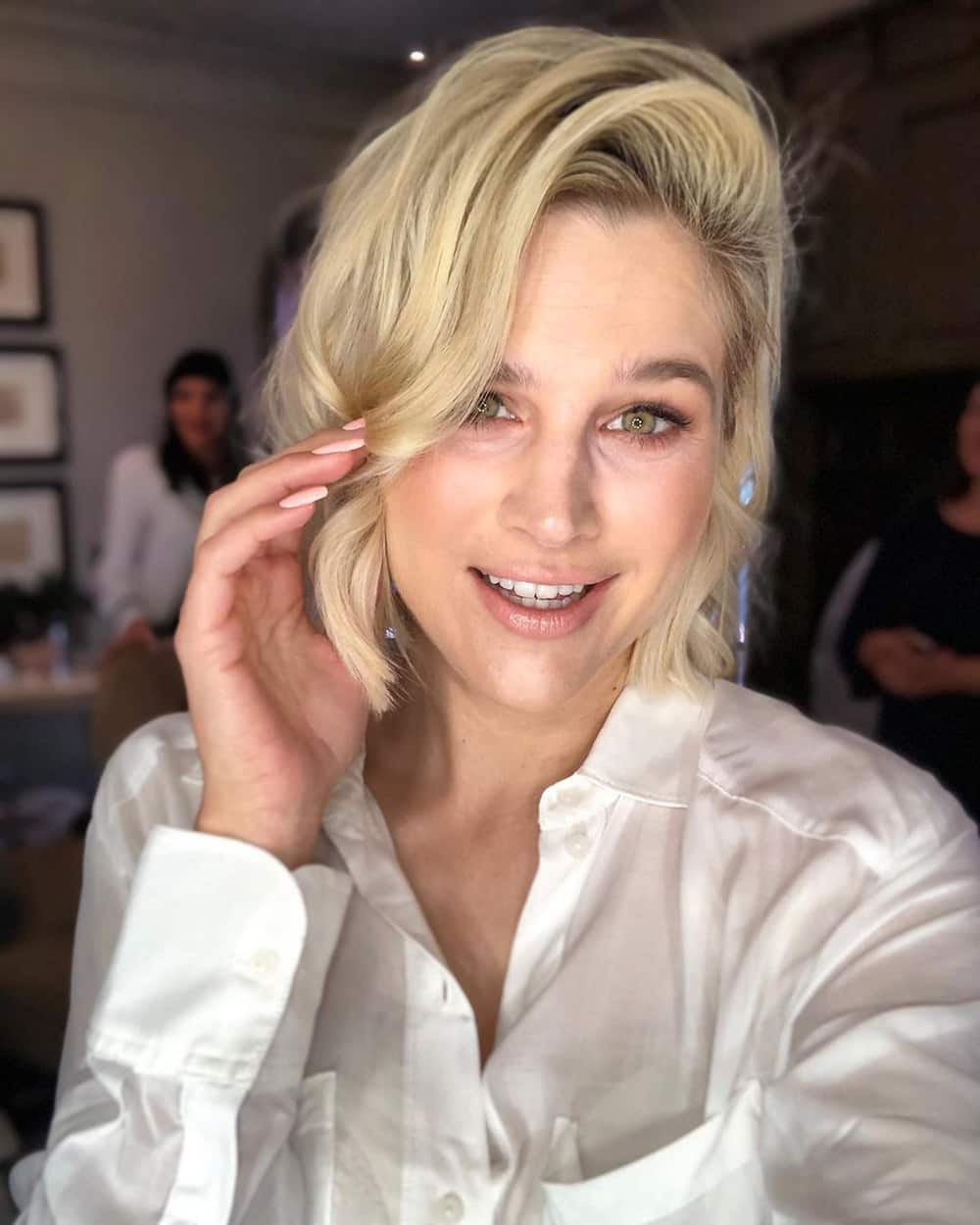 Even if you are not a big fan of blondes, the hair of this elegant television personality will leave you in love with blonde hair. She has amazed multiple female fans across the globe with her amazing hairstyles, making many adore her hair. This has made most people wish she had a YouTube channel where she could share her hair tutorials and hair products.
Although Minkie van der Westhuizen came to the limelight as a model, she, however, switched her careers and is presently an outstanding television personality. The Boer Soek 'n Vrou presenter is a gorgeous wife to Ernst Joubert, and remarkable mother to Katerien, Elise, and Elsa. Her exceptional traits have made most people to always be online searching for any latest details of Minkie the Boer Soek 'n Vrou presenter.
READ ALSO: Freshly Ground biography: members, best songs and albums