Tony Leon is a politician from Mzansi who is affiliated with the Democratic Alliance (DA) party. He is known for a number of things with the key ones being his role as SA's ambassador to Argentina and leading the DA since it was founded in 2000 all the way to 2007. Aside from that, he is the country's longest-serving official opposition leader since we started practicing democracy in 1994.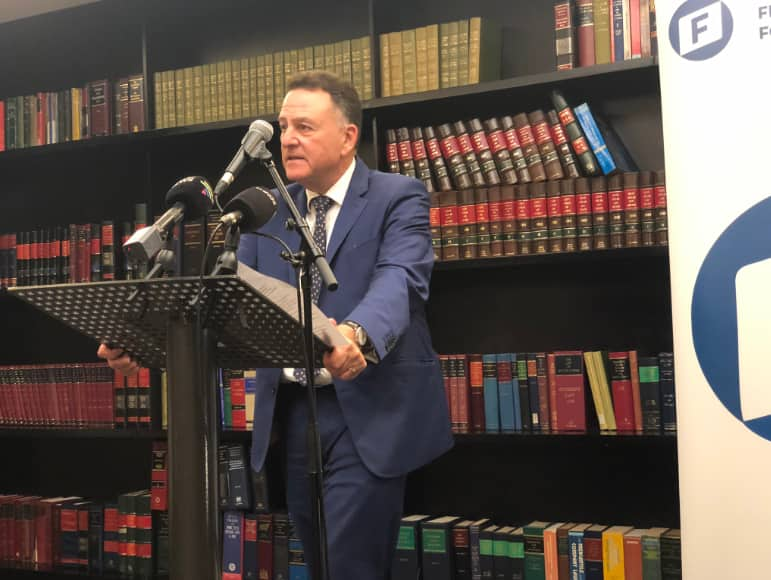 Anthony James "Tony" Leon has been in the political game since 1974 when he was only 18 years old. Born during the apartheid era, he decided to follow his parents' example of fighting for the freedom of black people. So, who exactly is Tony Leon? Here is a detailed look at the life of the celebrated veteran politician who has first-hand experience seeing South Africa go through so much change.
READ ALSO: Minkie van der Westhuizen biography: age, baby, husband, wedding, family, stunning hair, Instagram and contact details
Tony Leon profile summary
Name: Anthony James Leon
Date of birth: 15 December 1956
Place of birth: Durban in Natal Province, Union of South Africa
Tony Leon age: 63 years old as of 2019
Tony Leon Twitter: @TonyLeonSA
Nationality: South African
Relationship status: Married
Occupation: Politician
Famous for: Serving as the opposition leader and South Africa's ambassador to Argentina
Tony Leon biography
Who is Tony Leon's father? The politician was born in the city of Durban during the apartheid era to Ramon Leon and Sheila Schulz. Tony Leon family was a political one, with Ramon Leon Tony Leon father and his wife being active participants in the liberal, anti-apartheid Progressive Party. Tony Leon father was a judge who once served in the High Court, and passed away in 2018.
Tony Leon education
Young Tony went to Clifton Preparatory School before joining the Kearsney College, which is close to Durban. Following judge Ramon Leon footsteps, he later joined the University of Witwatersrand to study law.
Tony Leon wife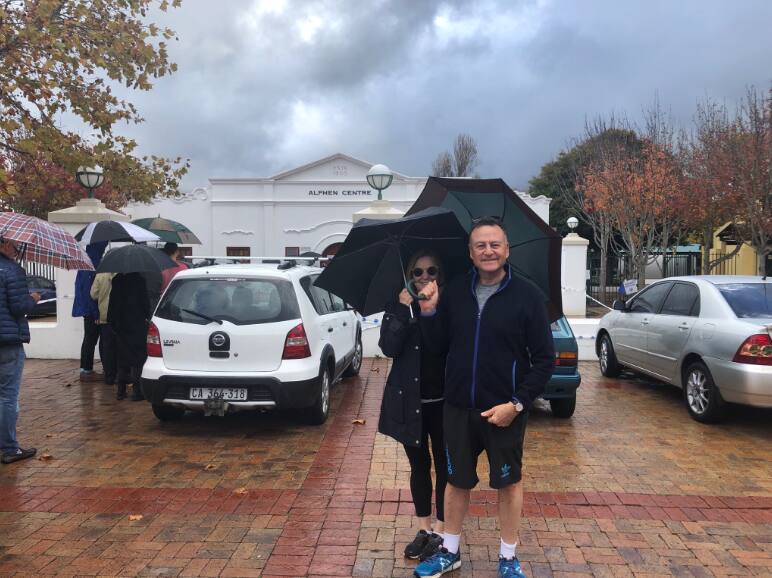 Since 2000, Tony Leon wife is Michal Leon, previously known as Mrs. Even-Zahav from Israel. Tony has two stepchildren namely Etai and Noa Even-Zahav.
Tony Leon career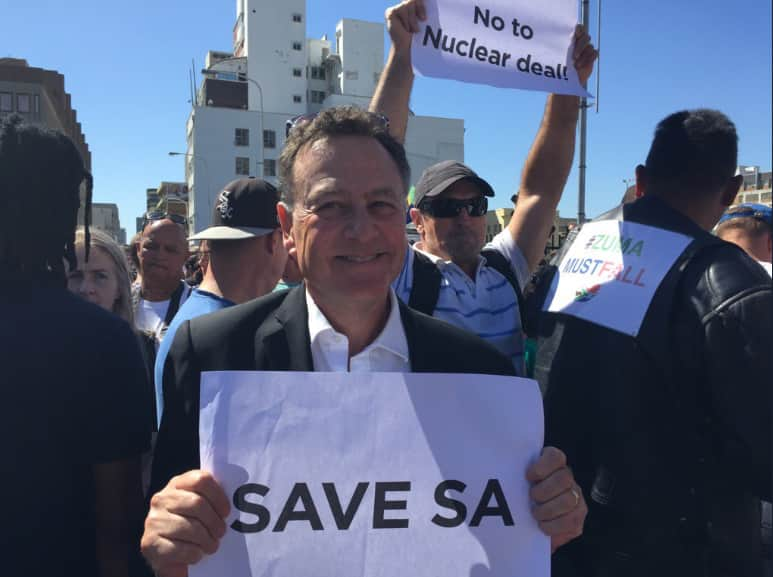 Anthony James Leon's political career started when he was just 18 years old when he used to work for the Progressive Party as the organizer. After this, he joined the University of Witwatersrand where he became the President and Vice President of the Law Students' Council and the Students' Representative Council respectively. In 1986, he got his first public role in the Johannesburg City Council for Yeoville.
He was elected to the Houghton constituency Parliament in 1989. He won this post while affiliated to the DA, which succeeded the Progressive Party. A little later, between 1990 and 1994, Anthony served as the chairperson of the DP's Bill of Rights Commission. In addition, he was an advisor and delegate to the negotiations that finally established democracy in 1994.
1994 was a significant one in Anthony James Leon's career as he was elected to the first-ever democratic National Assembly of SA. He was also elected as the DA's leader in the same year. Between 1994 and 1999, the DA had some of the most active, involved, and vocal members.
Tony Leon books and publication
On the eve of Mzansi's second national democratic election in 1998, Tony Leon published his first book titled "Hope & Fear: Reflections of a Democrat". He released his autobiography titled "On the Contrary" in 2008. His autobiography was serialized by the Johannesburg Sunday Times and managed to win the Recht Malan Prize in 2009. A popular excerpt from his memoir was also published in 2008 titled "How DP came to fight back".
Aside from the books, Anthony James Leon has written a number of articles on Business Day and other journals. His articles include "Where in the world is South Africa", "The Accidental Ambassador: From Parliament to Patagonia", and "Opposite Mandela: Encounters with South Africa's Icon".
Tony Leon ambassador
Jacob Zuma appointed Tony as the nation's ambassador to Argentina, Paraguay, and Uruguay in August 2009. He served in that role until his return to SA in 2013 where he received a study fellowship at the Stellenbosch Institute for Advanced Study.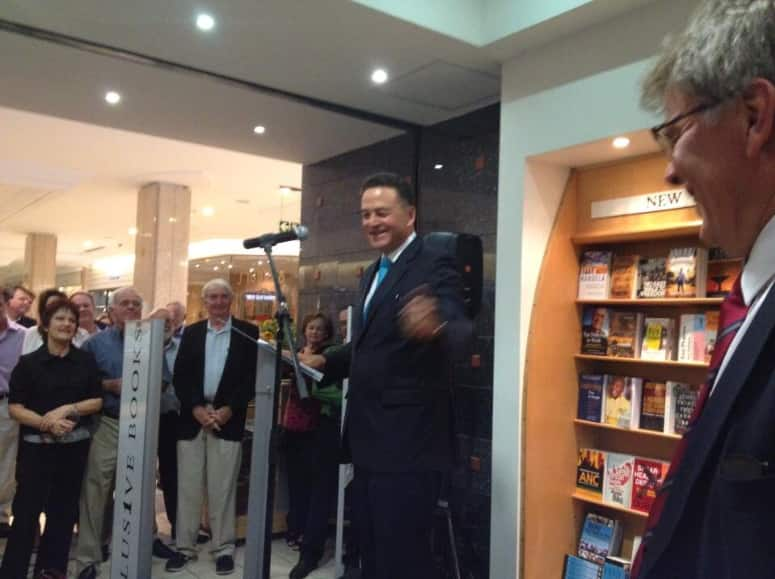 Tony Leon retirement
Tony announced his retirement from politics on 26th November 2006 and stepped down from his role in the DA the following year on 5th May, allowing Helen Zille to take over. However, he served his term in Parliament until 2009 when it expired. In his retirement, he is now a columnist for the Times Media Group Ltd. He has also been serving as the Executive Chairman of Resolve Communications (Pty) Ltd.
Tony's Port Elizabeth and Durban's campaign for the DA in the local government elections in 2016 showed that he was still influential.
Tony Leon latest news
Earlier, there were questions on whether Tony Leon can save the DA. A few days ago, Tony came out condemning the DA's acceptance of Public Protector's report at face value. The report is about the current president, Cyril Ramaphosa. According to Tony, it was "naïve" and "dumb" of the DA to do so because the report came from a dishonest source.
READ ALSO: Faith Muthambi biography: age, date of birth, family, education background, qualifications and rumoured Ben 10 affair
Tony Leon has worked hard over the years to attain the level of publicity that he now commands. His contribution in the nation cannot go unnoticed, and that is why his comments on issues of the country attract nationwide discussions.
READ ALSO: