Nomvula Mokonyane biography: age, son, daughter, husband, family, qualifications and house
How much do you know about the former Premier of Gauteng Province Nomvula Mokonyane? It will be interesting for you to know that apart from the fact that she had served in various capacities in South Africa and also in her party, she had also witnessed the rough aspects of life. Among others, she had been detained in the police custody and also harassed at different occasions by the apartheid government. These are proofs to the fact that what she has come to be today, is never an overnight journey. Here is exhaustive information about her life and political career.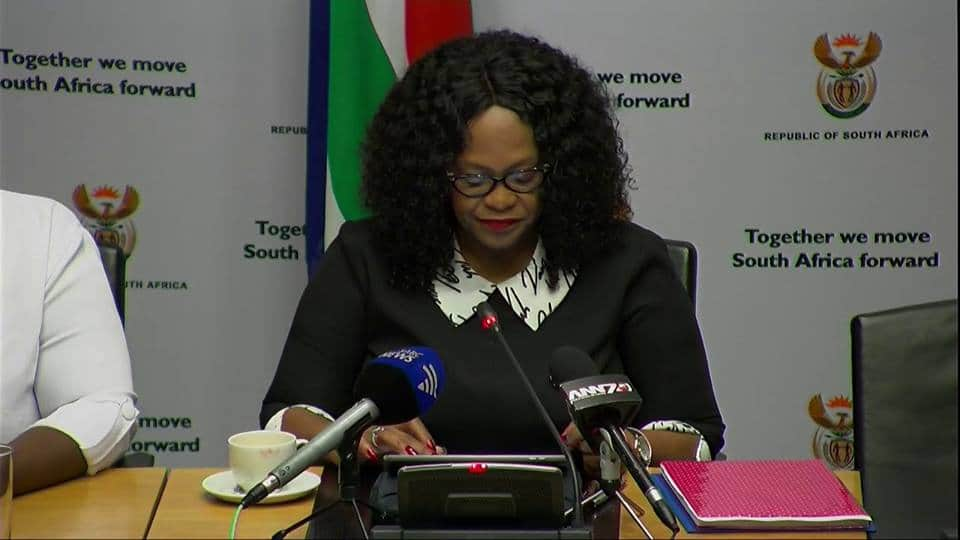 Nomvula Paula Mokonyane used to be South Africa's Minister of Environmental Affairs under President Cyril Ramaphosa. But before then, she had first served under President Jacob Zuma's cabinet in May 2014 as Minister in the Department of Water and Sanitation. By virtue of that position, Mokonyane had to head Lesotho Highlands Water Project, a project that ran into billions of Rands. More so, she holds an Honorary Presidential position of SA-China People's Friendship Association.
Nomvula Mokonyane biography
The former Premier of Gauteng Province and Minister of Communications Nomvula Paula Mokonyane started her political career as a student activist in the early 1980s. It was at that time that she joined the Young Christian Students (YCS) and also became one of the Congress of South African Students (COSAS) founding members. She was not only one of the organisers of the Federation of Transvaal Women (FEDTRAW) but one of the leaders of a civic movement known as the Kagiso Residents' Organisation.
READ ALSO: Nkosazana Dlamini Zuma biography: age, daughters, wife, qualifications, leadership style and previous positions held
Furthermore, Mokonyane served as the Krugersdorp branch of the United Democratic Front's publicity secretary. Because of the political activities that she was engaged in, on several occasions, she had been harassed by the apartheid security police and even got detained. After political organisations were unbanned in 1990, she became part of those who established ANC and SACP structures again.
With her die-hard passion for politics, since 1994 Nomvula served in different portfolio committees under the Gauteng Legislature before she got an appointment in 1996 as Member of the Executive Council of Agriculture, Conservation and Environment. Also, between 1999 and 2004, she became Member of the Executive Council for Safety and Liaison and even got an appointment as Housing MEC from 2004 to 2009.
During the 52nd national conference of the African National Congress which was held in 2007 at Polokwane, Mokonyane got elected as a member of the National Executive Committee (NEC). Another notable thing that Nomvula Mokonyane is known and remembered for is the fact that during her tenure, she established three Metro Police structures.
Then, she championed the process that got Sterkfontein qualified for the award of the status of a World Heritage Site between 1996 and 1999. Based on the South African general election, Mokonyane became Gauteng's first female premier on the 6th of May, 2009 after they swore her in as Premier of Gauteng. Mokonyane is a Catholic and remains an active participant in her social networking club.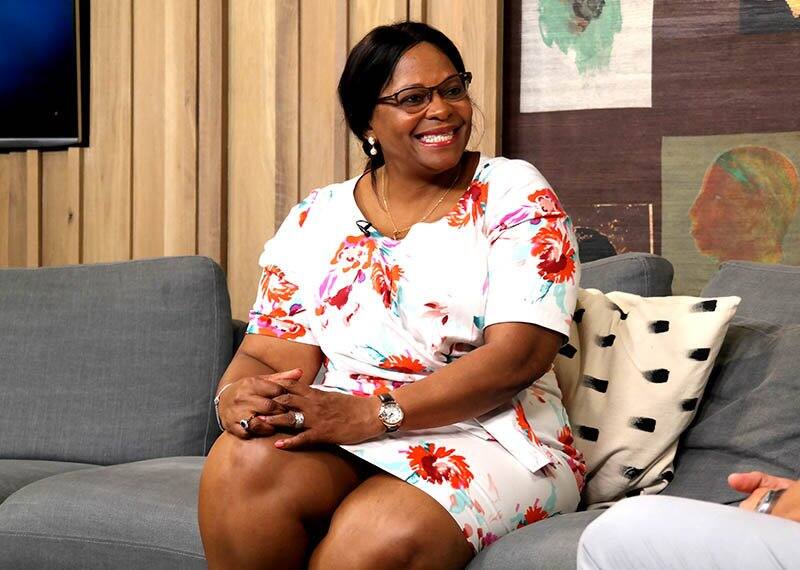 Nomvula Mokonyane age
Where was Nomvula Mokonyane born? Nomvula was born in Kagiso, Krugersdorp in South Africa on the 28th of June, 1963 and by implication, she is 56 years old. It is also worth noting that out of the family of 12, she is the youngest, and she has five brothers and six sisters.
Nomvula Mokonyane qualifications
Nomvula Mokonyane attended Mosupatsela High School in Kagiso from where she matriculated. In Sweden, she studied Local Government and Planning Management and Community Development before she went on to Pennsylvania University's Wharton Business School, United States of America (USA) and did a certificate course training in Emerging Economics.
More so, she attended Harvard University in the USA, where she studied leadership and governance. Then, she had another Certificate in Project Planning.
Nomvula Mokonyane family
Nomvula Mokonyane and her husband first met during a rally that was held in 1984, and after the duo courted for some time, they got married. Before the two of them met, the founder of ZKM Consulting and Project Management Serge Mokonyane used to work with a trade union in Munsieville around Kagiso in Krugersdorp.
Unfortunately, two months after Nomvula got pregnant, they got detained, and so, the baby was delivered in prison. Because of the detention, it was after the baby was sixteen months old that Nomvula Mokonyane husband got to see his firstborn child. In all, the union is blessed with three children who are a daughter and two sons.
READ ALSO: Angus Buchan biography: Age, family, books, quotes, house and net worth
What caused Nomvula Mokonyane's husband's death? After an extended illness, Serge died. It was reported that he got hospitalised in March before he eventually died on the 4th of April, 2019.
Nomvula Mokonyane daughter
Early this year, there was an accusation charged against Nomvula Mokonyane and her daughter based on an R100K Audi prang. It was reported that after Nomvula facilitated ANC's use of part of Bosasa's call centre for the 2014 general elections campaign, Frans Vorster, former fleet manager and buyer for Bosasa, got a call to hire a cabriolet for the daughter of Mokonyane in December. According to him,
I was to hire the vehicle in my name … so that it could not be traced to Mokonyane's daughter. I pretended I would be driving the vehicle … it was a mission to find a cabriolet and I informed Watson and asked if we could get a luxury car instead, so we hired an Audi A3. I delivered the vehicle to Nomvula Mokonyane's home in Krugersdorp.
Reading through the life and political career of Nomvula Mokonyane, without mincing words, one can characterise her as a bold woman with a die-hard determination for success. Despite all she had passed through, coupled with the loss of her heartthrob, how she has been able to manage those situations and move on in life is worth commending.
READ ALSO:
Romeo Kumalo biography: Age, children, wife, education, house, contact details and net worth
Benni McCarthy biography: age, daughters, wife, mother, cars, house and net worth
Lara Kruger biography: pictures, life depression, and cause of death
Source: Briefly.co.za