Baleka Mbete biography: age, daughter, husband, wedding, resignation, position, house, salary and latest news
There is an increasing number of female politicians in the present-day society. These are women who are bold, outspoken, and fearless. They stand firm through the trials and tribulations that come with being a public figure. One of these courageous and articulate women is Baleka Mbete, a female politician who served as the speaker of South Africa's National Assembly for many years.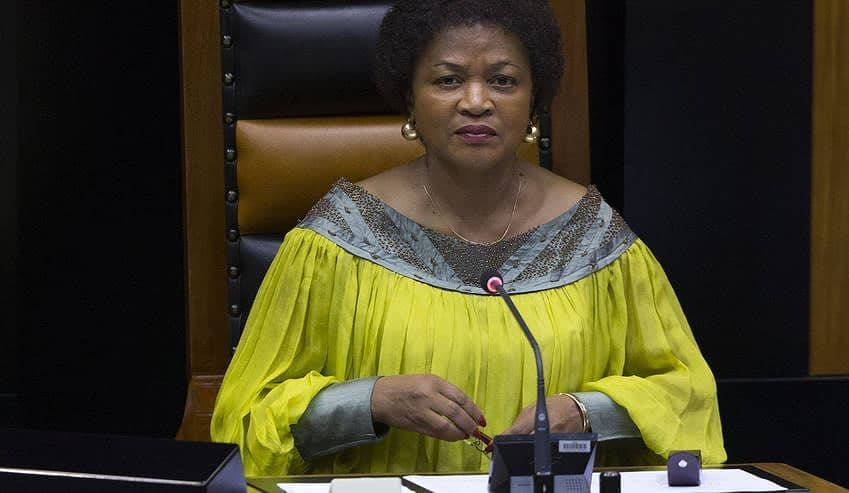 Baleka Mbete was born on the 24th of September 1949. Where was Baleka Mbete born? Baleka was born in Claremont, Durban, South Africa. Before joining her first school, she spent her early years in Northern Transvaal with her grandmother. Other details about her early life are scarce. Nonetheless, Mbete displayed confidence and an undying spirit from her early years. How old is Baleka Mbete? As of 2019, Baleka Mbete age is 69 years.
Baleka Mbete academic qualifications
Baleka Mbethe went to a local primary school in Durban, South Africa. In 1958, her family relocated to Fort Hare University, where her father worked as a librarian. She, therefore, went to a local school around the area. However, her father lost his job, so she was sent to a boarding school. Baleka Mbete education continued at Inanda Seminary, Durban, where she graduated in 1968.
After her matriculation, she enrolled at Lovedale Teachers' College where she pursued a teaching course. She graduated with a certificate in 1973. She then went back to Durban, where she was actively engaged in Black-consciousness campaigns. She established links with African National Congress (ANC) at that time. Years later, she pursued a post-graduate course in Framework for Governance and graduated in 1998 from the University of Cape Town.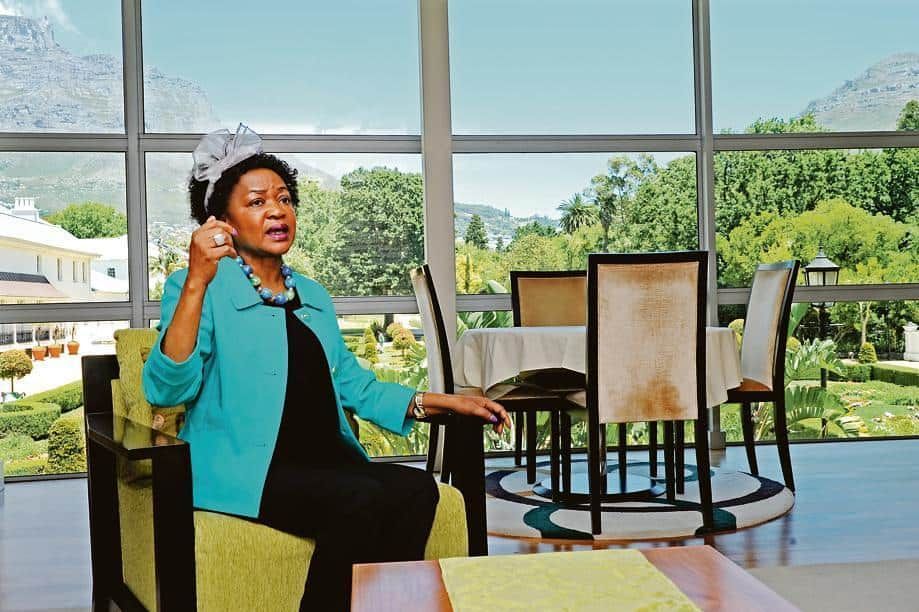 Other qualifications that she has, alongside the year of graduation, are:
Basic Principles of Public International Law (1999)
International Humanitarian and Human Rights Law (2000)
Theory and practice of conflict resolution (2005)
Career
From 1974 to 1975, Mbete worked as a teacher in Isibonelo High School in KwaMashu, Durban. On the 10th of April 1976, Baleka went into exile. She served as a teacher in Matter Dolorosa High School in Mbabane, Swaziland, from 1976 to 1977, and she later worked for ANC in different African cities. She joined ANC in May 1976 and has been an active member of the party since then. She worked for ANC in Nairobi in Kenya, Harare in Zimbabwe, Gaborone in Botswana, Lusaka in Zambia, and Dar es Salaam in Tanzania. She came back to her motherland in 1990.
In 1977, she was appointed the first secretary of ANC's women's section in Tanzania. In 1981, she left Tanzania for Nairobi, Kenya to be with her husband who was working at the University of Nairobi. Following the attempted coup in Kenya, she went to Botswana where she continued working for ANC. She was also the head of music and writers at Medu Gaborone Arts Ensemble until 1985. She then left for Zimbabwe where she still worked for ANC.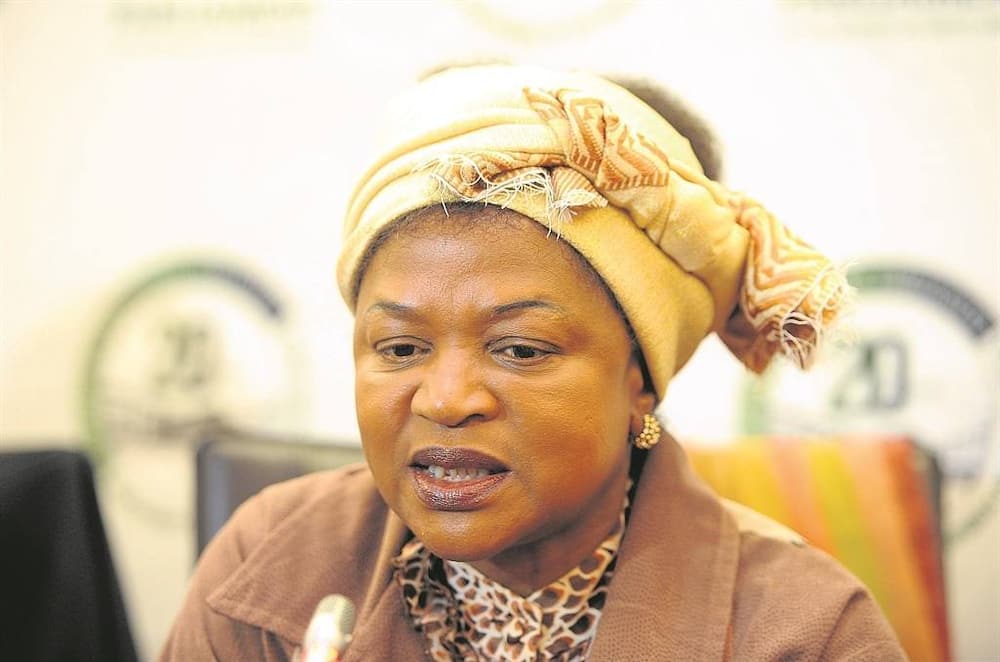 After her return to South Africa in 1990, Baleka has held many positions. These are;
1991- 1993: She was elected as ANC Women's League' secretary-general.
1994: She was elected as a Member of Parliament for the first time under ANC.
1995: She became the chairperson of ANC's parliamentary caucus.
1996- 2004: Mbete was the Deputy Speaker of South Africa's National Assembly. She also served in various committees and commissions. These included the ANC National Executive Committee and the Truth and Reconciliation Commission. She was also in the Pan-African Parliament.
2004: She became the Speaker of South Africa's National Assembly.
2007: On the 18th of December, she was elected the national chairperson of ANC at the 52nd National Elective Conference that was held in Polokwane.
2008- 2009: On the 20th of September 2008, ANC asked President Thabo Mbeki to resign from his position. Mbete accepted his resignation on the 21st of September. There were speculations that she would succeed him as the president of the country. However, Kgalema Motlanthe, the then deputy president of ANC, was declared the president. She, therefore, became the vice president of South Africa on the 25th of September 2008. She was South Africa's vice president until the 10th of May 2009 when Jacob Zuma took over the position.
2014: She was nominated to hold the position of Speaker at National Assembly. She was elected unanimously for the job in May 2014. The same year, five opposition parties came together to vote for a motion of no confidence in her. Things did not go as planned. Instead, the proposal was rejected.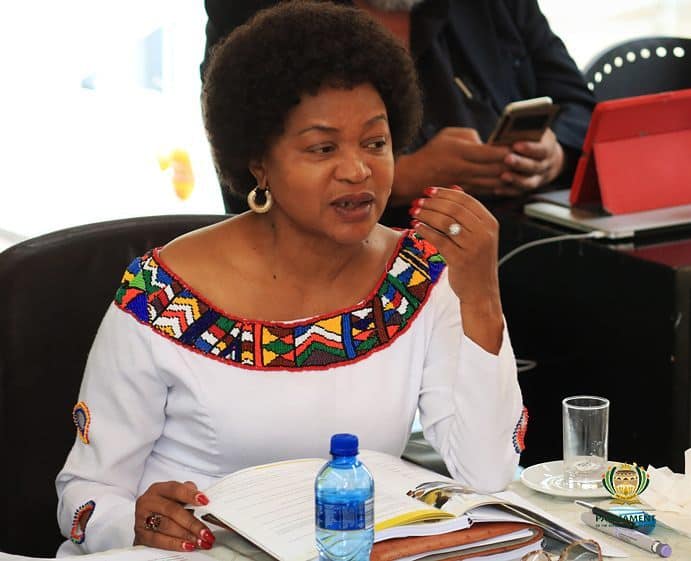 In May 2019, Mbete and former minister, Malusi Gigaba, withdrew their names from the list of ANC's Members of Parliament who were set for swearing-in. She resigned from the seat after the first ANC caucus meeting that was held just one day after the party's members of the sixth parliament was announced. She was, therefore, succeeded by Thandi Modise as the Speaker of the National Assembly. According to Baleka Mbete latest news, her political career is blurry at the moment and she is anxious about it.
Baleka Mbete net worth
How much does Baleka Mbete earn? When she was still serving as the Speaker of National Assembly, Baleka Mbete salary was R2'716'798 (approximately US $170,000) annually as of 2015. At the time, she was the highest-paid Member of Parliament. Her exact net worth is yet to be disclosed to the public. As of 2015, Baleka Mbete house was a lovely four-bedroom, two-storey home in the leafy suburbs of Johannesburg.
Controversies
In 1997, Mbete was accused of acquiring her driver's license through fraudulent means. She was not charged, even though she admitted that she was too busy to wait in long queues for the licence. For a long time, Mbete was accused of political bias. She allegedly favoured and failed to take any stern action against Jacob Zuma in Parliament. She also rubbished these claims. In 2006, she was accused of misusing public resources when she used a chartered jet at the cost of R471,900 (about $60,000) to fly to Liberia for Ellen Johnson Sirleaf's inauguration into the presidency.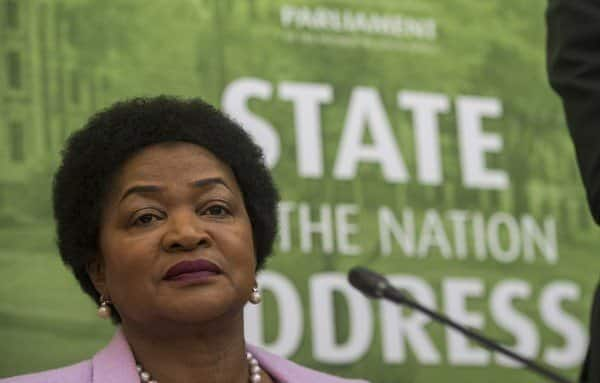 Mbete's business dealings have also been termed as questionable. In 2010, she was linked to an R25 million Gold Fields bribe by investigators from the United States of America. In 2018, there was a tweet that indicated that there were 146 Baleka Mbete trucks that she was yet to declare as apart of her wealth. Through the spokesperson of Parliament, Moloto Mothapo, Mbete disputed the allegations and called them false and malicious.
READ ALSO: Xoli Mngambi biography
Baleka Mbete marriage
In 1978, Mbete married the activist and poet Keorapetse Kgositsile. The couple later got divorced. There are two Baleka Mbete children. Her son's name is Duma Kgositsile, while Nkuli Kgositsile is Baleka Mbete daughter.
In 2016, Nape Khomo became Baleka Mbete husband. The couple exchanged vows on her 67th birthday at Gumatana village, Mqanduli. The marriage is the second union for both herself and her current husband. Nape Khomo is a businessman who is ten years her junior. The couple is happily married.
Baleka Mbete is a political figure who served as the Speaker of National Assembly for many years. She was also the vice president of South Africa from 2008 to 2009. The bold and fearless politician got married at the age of 67 years. She inspired people in South Africa to follow their heart regardless of their age.
READ ALSO:
Angie Motshekga biography: age, son, husband, family, qualifications, salary, career, and latest news
Faith Muthambi biography: age, date of birth, family, education background, qualifications and rumoured Ben 10 affair
Source: Briefly.co.za