Lerato Kgamanyane biography: age, boyfriend, husband, blog and Instagram
Technological advancements, especially the internet, has brought more good than harm. Unlike in the past, people can now engage online for all the right reasons. Some people are taking advantage of different digital platforms and, for sure, they are going places. In particular, Lerato Kgamanyane is one of the individuals capitalizing on the digital space to earn a living for herself. At her age, she has already accomplished much by blogging about fashion, travel, and lifestyle.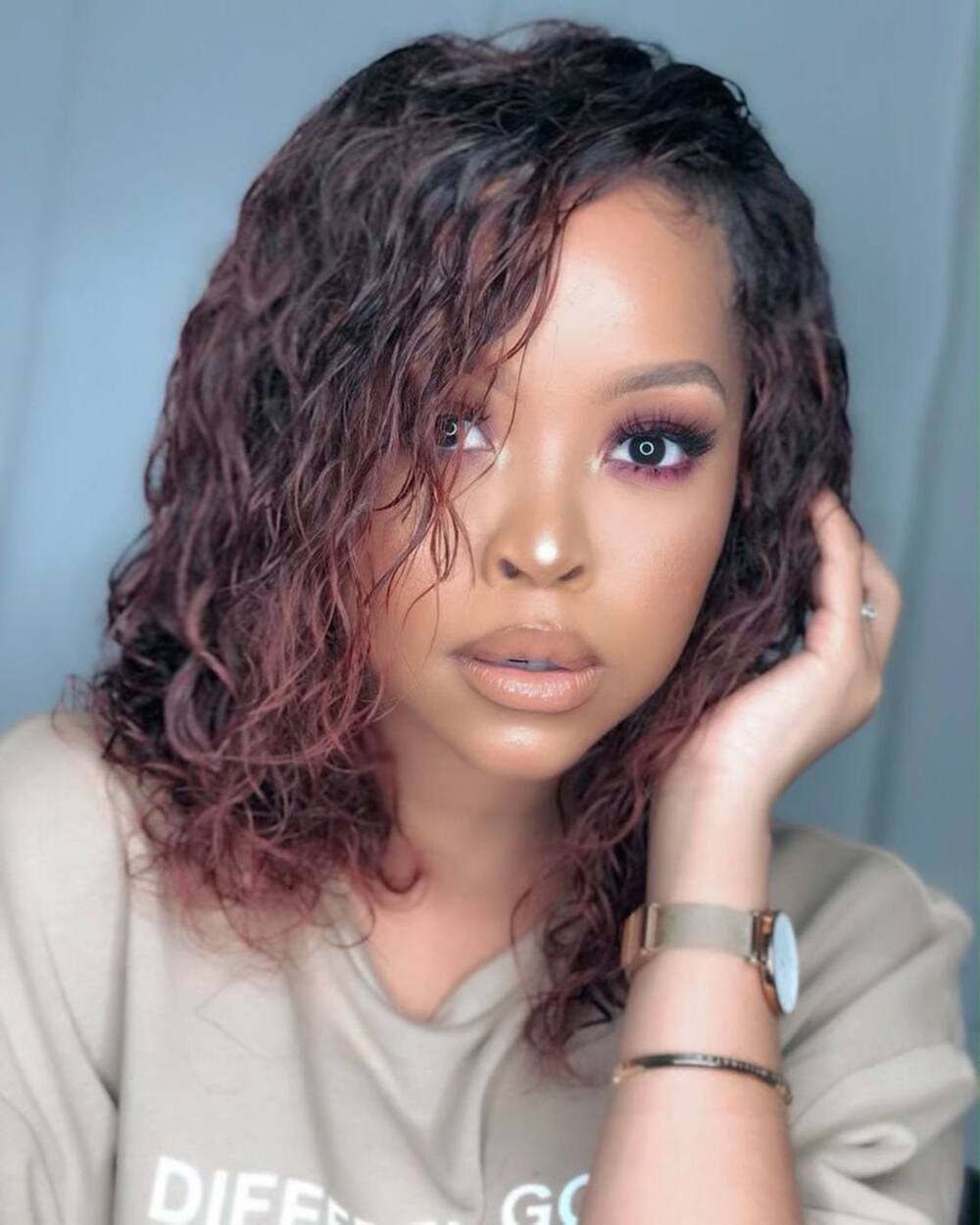 Kgamanyane has a unique sense of fashion and style. As an African fashionista, she understands the significance of incorporating culture in fashion. It is because of her taste in fashion she has managed to gain a considerable following on Instagram and other digital spaces. Most of her followers find it comfortable to consume her content because of the level of sophistication she portrays about fashion. Read on to learn more about her journey as well as other facts about her personal life.
Lerato Kgamanyane profile summary
Full name: Lerato Kgamanyane
Nickname: Rato
Age: 24
Date of Birth: 9 February, 1995
Place of Birth: Johannesburg
Star sign: Aquarius
Favorite color: Black
Nationality: South Africa
Occupation: Entrepreneur, Influencer, Fashionista and blogger (travel, food and fashion)
Lerato Kgamanyane bio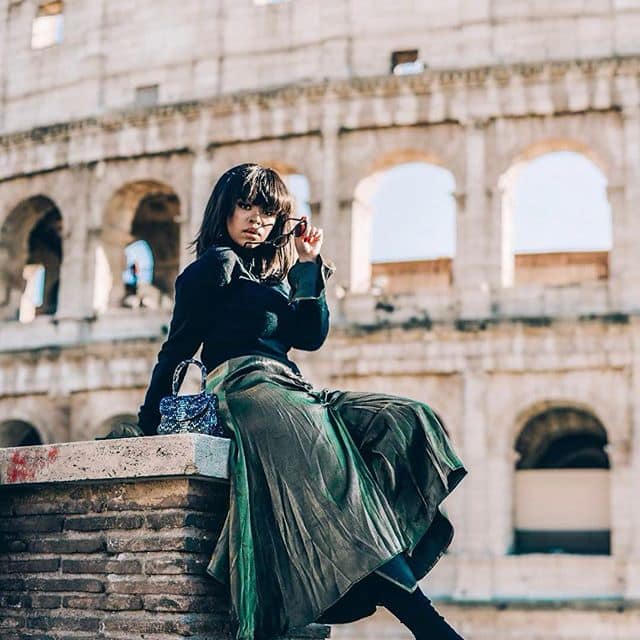 Lerato was born on 9 February 1995 in South Africa. The names of her parents and siblings, if any, are unknown. Kgamanyane has a strong passion for fashion. In her journey, she has tried many stuff in the line of fashion. She is the founder of the HellenRose, a creative and social platform made for women by women. She runs the platform, and her objective is effectively to create engaging content for her female followers.
Career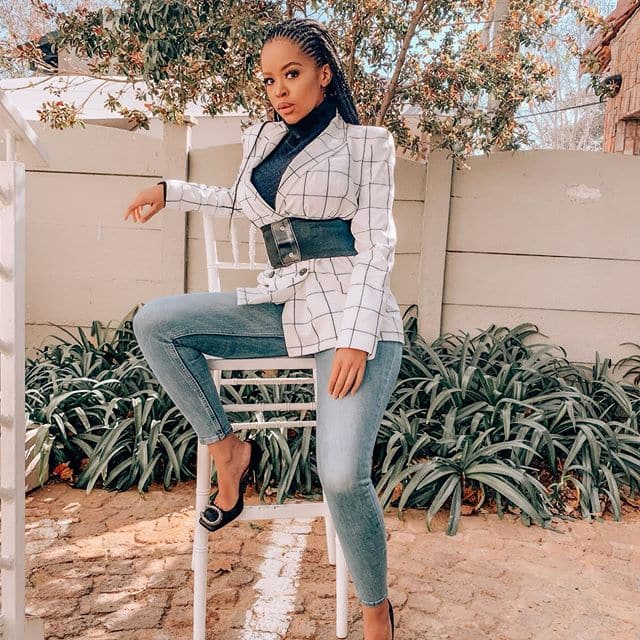 You cannot believe it, but Rato indeed had an eye in fashion from an early age. Precisely, at 17 years old, she had already decided about venturing into the industry. Her very first job was a stylist– she worked as a stylist for Urban Degrees for a significant time. When she turned 19, she moved to Joburg where she worked on part-time condition as a stylist at Doc Marten.
It is after leaving Doc Marten that she realized she needed to do something about her life. Thus, while on campus, she decided to incorporate writing into her passion. She opened a fashion blog, which has enabled her to share ideas with a vast population of female in the country. With the help of the digital space, she has been able to reach many people in and outside South Africa. Luckily, since she made her entry into the fashion space, she has worked with reputable brands such as Cosmopolitan, Vogue Eyewear, and Boschendal Wines.
READ ALSO: Samthing Soweto biography: age, songs, albums, music group, awards and Instagram
How old is Lerato Kgamanyane?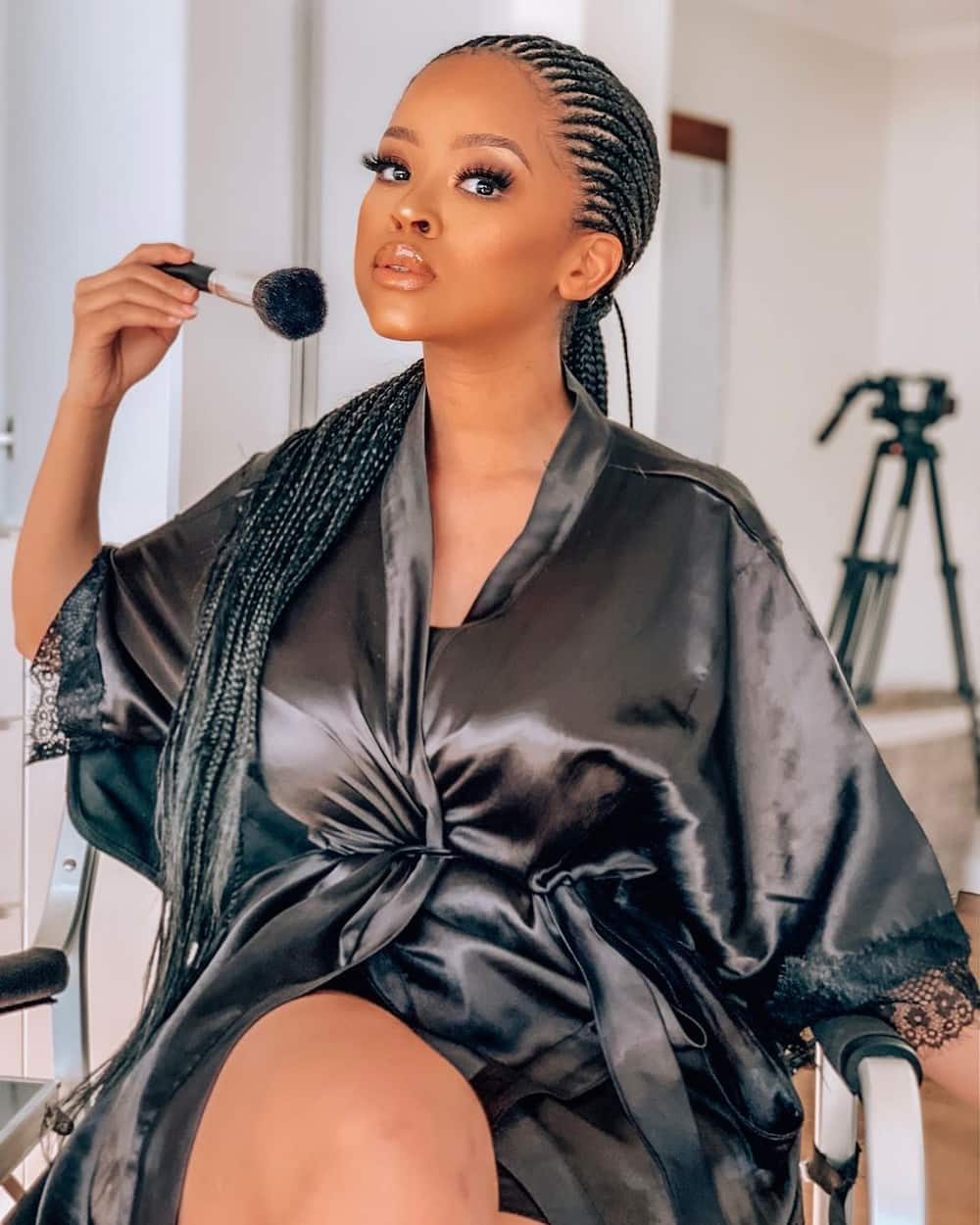 Due to her accomplishments, some people are fooled to believe that she is older than she looks. Well, Rato was born on the 9th of February 1995. This means she just celebrated her 24th birthday a few months ago.
Lerato Kgamanyane boyfriend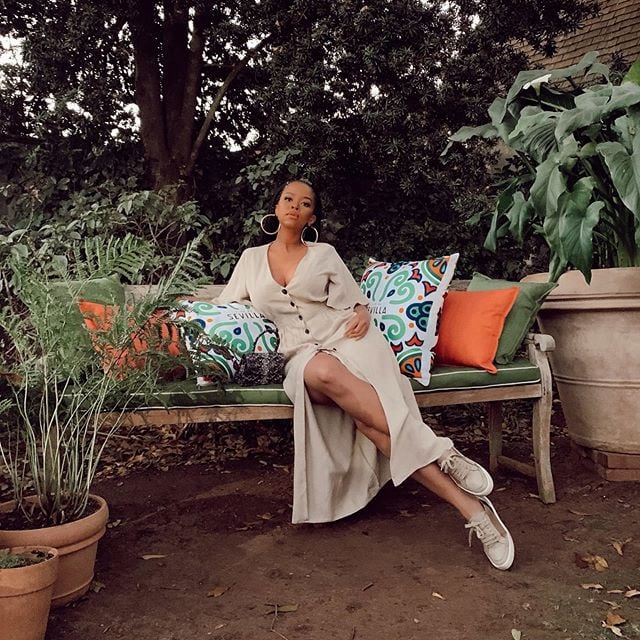 Male fans are always online scrolling through her social pages to see if Lerato Kgamanyane has been taken yet. It is unfortunate because she is already taken. However, the name of her boyfriend is still unknown. In case you are in denial about her relationship status, then you need to remember the recent incidence of her sending the boyfriend for shopping. She had to send him a WhatsApp video of the pictures of the grocery items she wanted him to collect on her behalf from the supermarket. The video received crazy public reactions on Twitter, some saying it was not cute contrary to what the stylist thought.
Is Lerato Kgamanyane married?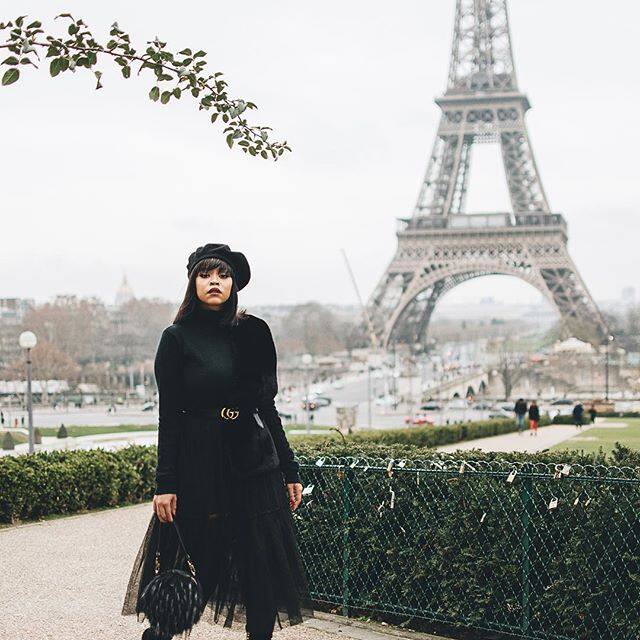 Honestly, it is tricky to conclude that she is married already. Besides, none even knows his name yet. Perhaps, she prefers to keep her personal life out of the public eye. Keep checking because we will update this information once she comes public about it.
HellenRose blog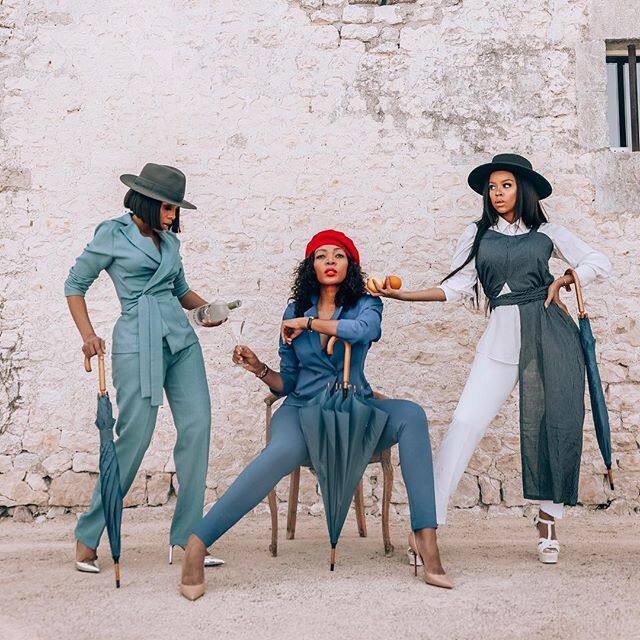 Lerato joins the list of the few established South African women with successful fashion bloggers. She founded the HellenRose blog to address matters of women who love fashion. Women from different backgrounds create all the content available on her website. Overall, the website creates content about food, travel, business, beauty, and lifestyle. The website has been growing over time.
Through the website, she keeps her followers in touch of the latest trends in fashion. Every time you visit the blog, you will find beautiful photos of women wearing different and current attires. Also, she shares information about skincare products. If you love fashion then you need to follow her, maybe you can learn something new. For instance, you will know that being genuine is crucial if one wants to make it to the top in fashion. It is also important to point out that she emerged to be the Cosmopolitan IG Awards 2017 Finalist.
Instagram presence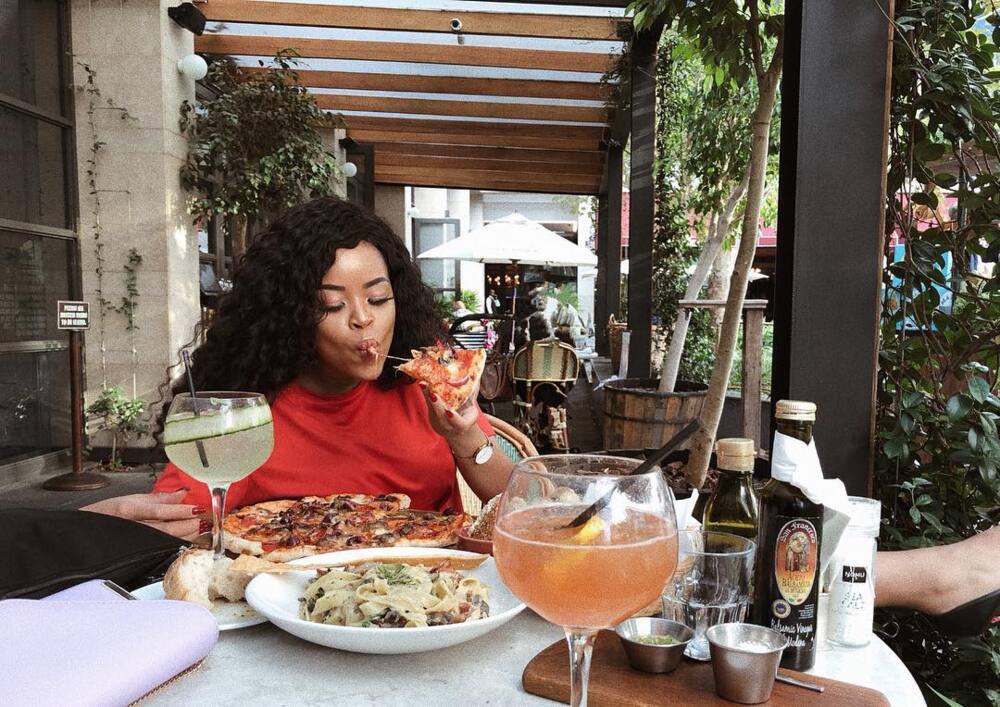 Like many other fashion bloggers around the world, Lerato Kgamanyane Instagram page is filled with colorful photos. When you scroll down her page, you will discover that she shares pictures about dressing, skincare products, food, and travel. She also uses her Instagram to market her blog, which is doing exceptionally well.
No doubt, Lerato Kgamanyane is a young and established fashionista. Even at her young age, she has managed to achieve a lot. She is going places because of her passion. Due to her intense love for fashion and women, she created a fashion blog to share her ideas with them. So far, she is doing exceptionally well, and she is even set to achieve more in the future. She has already partnered with brands such as Cosmopolitan, Vogue Eyewear, and others.
READ ALSO: Rami Chuene biography: age, daughter, husband, family, book, car, house and net worth
Source: Briefly News