Duane Vermeulen biography: Age, measurements, wife, parents, Thor, leaving bulls, injury, and Instagram
Among notable rugby players in South Africa is Duane Vermeulen. Known for his unrelenting efforts at ensuring that success is always achieved, he is one of the renowned and most celebrated players in the country. However, Vermeulen's early days as a rugby player did not look like he could rise to this height. In fact, all the efforts that he made to gain relevance in the early days of his career were met with disappointment. But later, he eventually managed to get selected as one of the Emerging Springboks players. This article has many interesting details about him.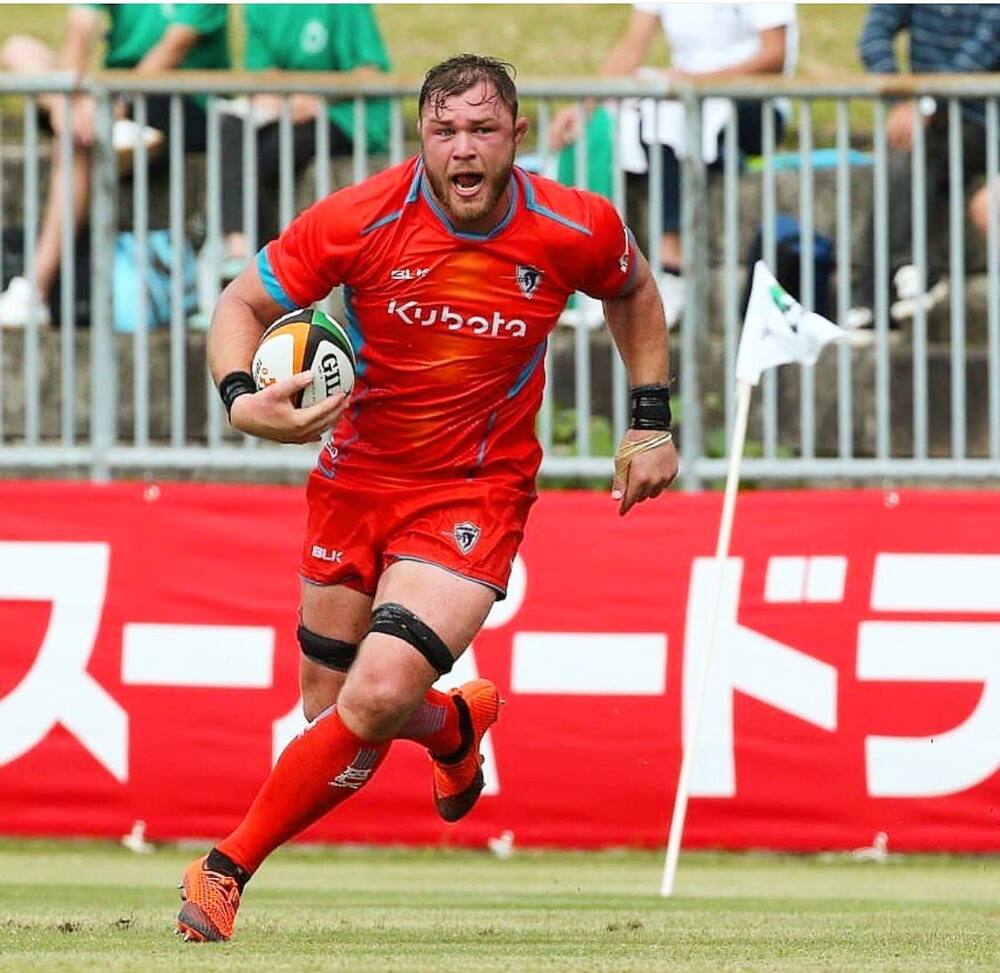 Motivated by his parents' words, Vermeulen always has determined to be his best, and this is really paying him off. The burly Springbok star, despite injuries, continues to ensure that his relevance is not relegated by maintaining his stand over every situation he finds himself. As a result of this, Vermeulen has become one of the most sought-after rugby players in the country with several accolades. He is also proud to be the captain of his winning team.
Duane Vermeulen biography
As a South African national team rugby union player, Johannes Daniel 'Duane' Vermeulen is also a Japanese Top League Kubota Spears player who had represented Toulon in the Top 14. His skills have been appreciated as well in the Super Rugby's Cheetahs, Stormers and Bulls. His fans call him 'Thor', which is a nickname that is after the Nordic God of thunder. His career started in the Free State when he played in the Currie Cup for the Free State Cheetahs as well as in the Super 14 for the Cheetahs.
READ ALSO: Baleka Mbete biography: age, daughter, husband, wedding, resignation, position, house, salary and latest news
Later, he joined his former coach Rassie Erasmus and moved to the Western Province rugby union in 2009, which was known to be more competitive at that time. This was after he had played with the Free State for three seasons. Despite the strong displays that Vermeulens showed during the Super 14 season in 2010 for the Stormers with a chance of being selected for the Springboks, he, however, was not called. Also, in the Springboks Tri-Nations Series squad in 2010, he was omitted again.
Before Duane Vermeulen made his premier full international cap, he had the privilege to appear for the Emerging Springboks by playing at the second level of international rugby. This was in 2009 when the British and Irish Lions toured South Africa. Based on a success made during the domestic Rugby Season Currie Cup, Vermeulen made up the list of the 39 players that were in the preliminary training squad. They were selected ahead of the Northern Hemisphere's grand slam tour in 2010.
Vermeulen sustained injuries and could no longer play in 2011 and early 2012 seasons. However, after playing nine games of Super Rugby, he was selected to play the away leg of the Rugby Championship with the Heyneke Meyer's squad. So far, Vermeulen has won the Currie Cup twice in 2007 and 2012 with the Free State and Western Province respectively. Also, he has been nominated for the IRB Player of the Year award alongside four others.
Duane Vermeulen age
How old is Duane Vermeulen? The rugby star player Duane Vermeulen was born on the 3rd of July, 1986, in Nelspruit, South Africa, which means that he is 33 years of age.
Duane Vermeulen measurement
Duane Vermeulen is 6 ft 4 in (1.93 m), and he also weighs 117 kg.
Is Duane Vermeulen married?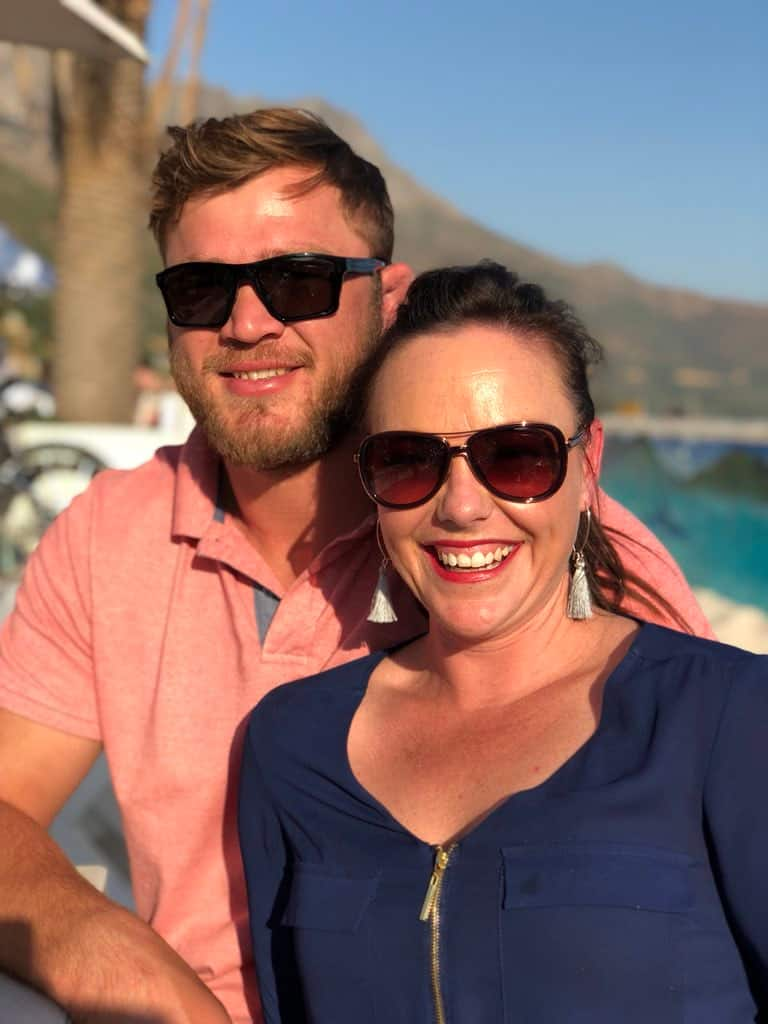 Duane is married to Ezel, and their union is blessed with two boys. Duane Vermeulen wife Ezel runs a dance business in Cape Town. While the two them rock together now, it will interest you to know that initially, it was never on the agenda of the woman to marry a rugby player. Now, all of that is a story as she is happily married to the eighth man of Springboks.
Vermeulens build it
Because of his surname, some people have been tempted to ask if Duane owns Vermeulens build it. However, he does not. The full-service builder's merchant that offers professional advice and product ranges for hardware and building requirements was started by Deon and Judy du Plessis.
Duane Vermeulen Bulls
After Duane flew to France on June 2015 based on a neck injury, he returned home in South Africa to be signed as a Bulls-player in October 2018. While commenting on his sign up, the crowd favourite Duane Vermeulen said "2019 is going to be a massive year for us, and I'm keen on starting it with an impact at Loftus. The Bulls have always been a team that I have respected, and I'm looking forward to joining the family."
Duane Vermeulen injury
Apart from the injury that he sustained in 2015, Duane once again sustained another injury when he skippered the side during their 22-10 defeat and had to get medical treatment in the 61st minute while on the field in May of this year. The injury affected him so that he could not continue playing and had to leave the field while his left arm was wrapped up in his shirt.
READ ALSO: Handre Pollard biography: age, measurements, wife, parents, wedding, salary, current team, injury, school, stats, contract and Instagram
Due to this incident, Duane Vermeulen news travelled far as there were panics from every quarter because of what his absence may likely cost, especially for the fact that it was just four months away from the Rugby World Cup. While trying to calm everyone down, Vermeulen took to his official Instagram page and wrote, "Maybe not the best way to walk off the field but luckily everything is ok just major stiffness in my neck and shoulder #bullsfamily #keeongrinding".
Duane Vermeulen parents
Duane is proud to be the son of Andre and Estelien Vermeulen. Even though he lost his father about 24 years ago, the memory of Duane's father still lingers in his mind, and his impact on him is very fresh. At a time, he made it known that it was the words of his father that made him persevere for six seasons of Super Rugby before he won his first Springbok cap in 2012 eventually. Also, what has made him become one of the best players that the world has known are those words from his father.
After he won three awards in 2015 during the annual SA Rugby Union Player of the Year Awards, he said later that "My dad didn't play rugby at a high level, but he loved the game. What I'm doing now … I think my dad would have loved this opportunity. In a way, I'm living his dream. That's probably why I got so emotional when I won those awards."
Duane Vermeulen Instagram
The Bulls number 8 Duane Vermeulen is blessed to have not less than 91,000 followers on his official Instagram page. This social medium platform is a vital medium through which he shares the latest news about himself and other career-related stories to keep his fans updated with the events surrounding his life and career.
Excellence remains one of the watchwords of Duane Vermeulen, and this has impacted immensely on his rugby career. With his determination to break new grounds, Duane continues to make his team and the country as a whole proud.
READ ALSO: Teko Modise biography: age, measurements, wife, business, current team, stats, salary, cars, house, Instagram and net worth
Source: Briefly News