The fashion and design industry is ever-changing. While some trends are dying, new ones are coming up. Some old trends may also be making a comeback. Palesa Mokubung is one of the evergreen fashion designers in South Africa. She keeps up with trends without overlooking her uniqueness in the market. She has a keen eye for detail and style.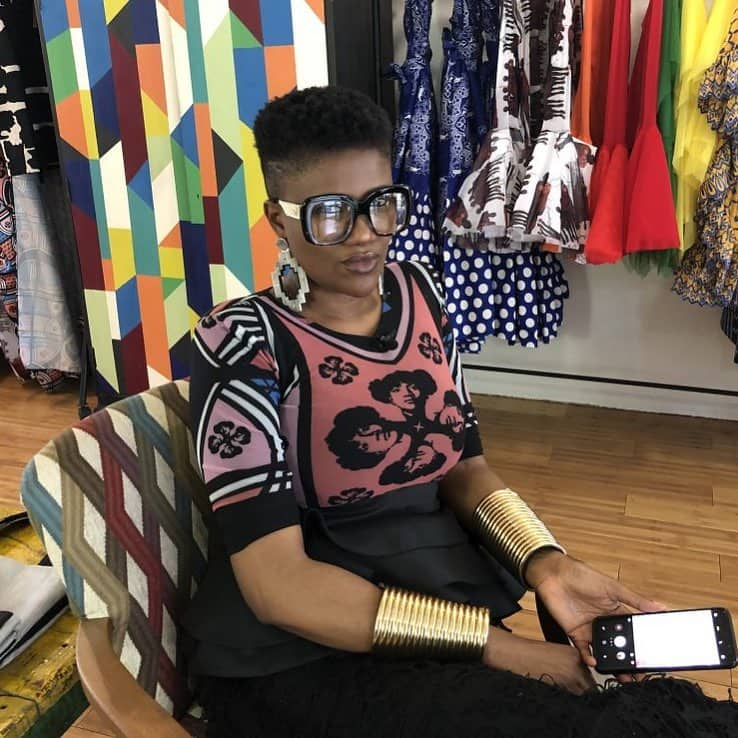 Palesa Mokubung is a South African citizen. She was born in Kroonstad, Free State and went to school in South Africa. Her personal details, including her birthday, are scarce. Palesa Mokubung age is approximately 38 years. The speculation is drawn from the knowledge that she completed her training in fashion at design in 2000 when she was only 19 years old. She studied at the Vanderbijlpark Technical College. In 2014, she graduated with a Bachelor of Arts degree in Fashion Design.
Career
After completing her education, Palesa Mokubung secured a job with the renowned South African label, Stoned Cherrie. She became the top designer for the label. In 2004, she made her exit from Stoned Cherrie to start her own one. Palesa then founded Mantsho, a label that has grown over the years. It means black is beautiful.
Mantsho designer dresses, Palesa Mokubung jeans, and all other clothing items from the Mantsho brand have some unique elements. Her primary inspiration is the local South African culture. As a designer, she believes that African arts have unimaginable wealth. In the recent years, her designs have featured in Sanlam SA Fashion Week severally and also at the Indaba. Other local fashion houses now look up to her.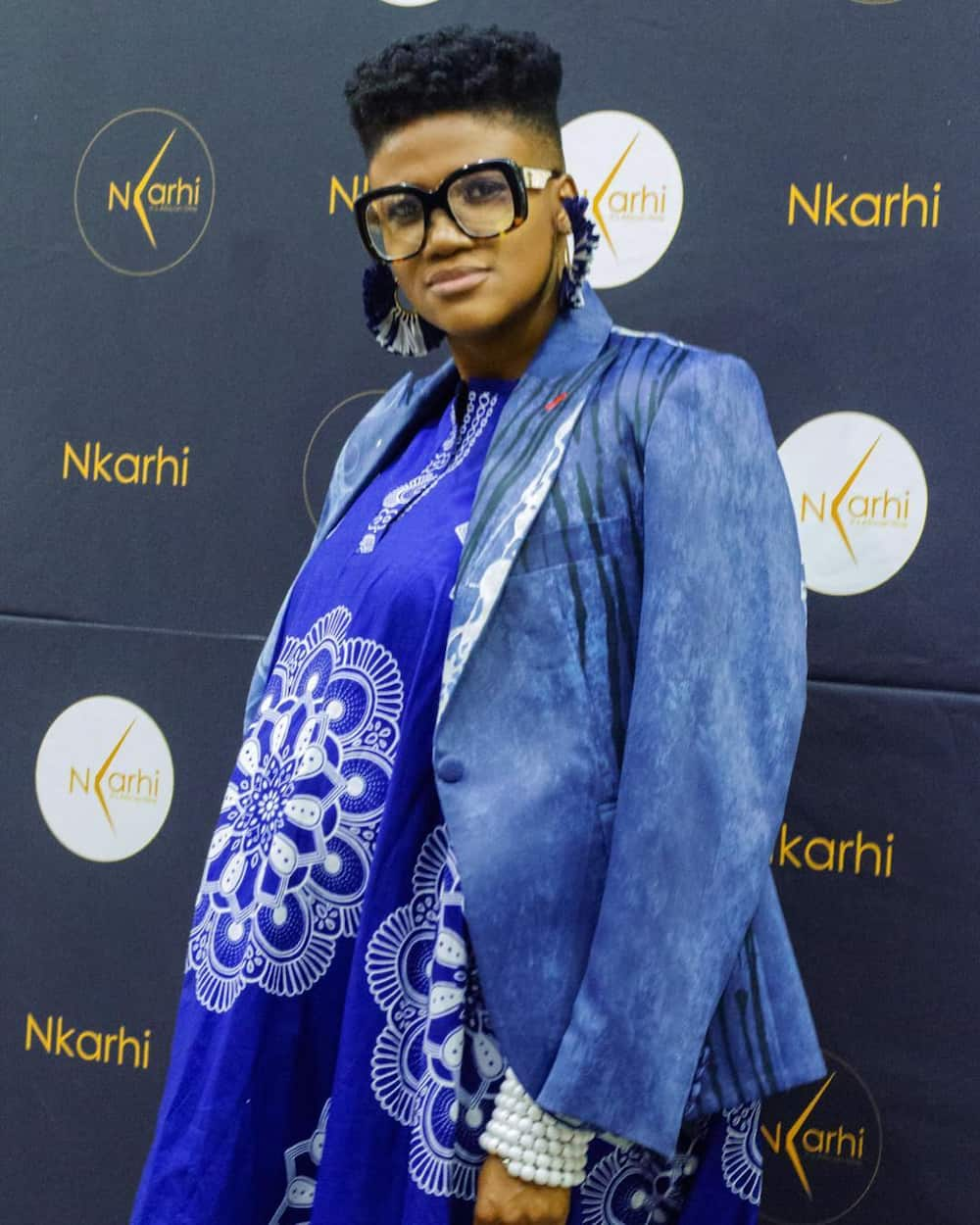 Work standards
One of the reasons why Mantsho is successful, is because the designer and her team maintain a high standard of work ethics. The team's signature style entails using African prints and fabrics, and transforming them into modern and trendy clothes. Usually, the team incorporates woven and fine silks in the designs.
As an individual, Palesa is confident and has excellent interpersonal and communication skills. She does not compromise on the quality of work. She is also hard-working and has an entrepreneurial spirit. In addition to clothing items, Mantsho also makes and sells homeware items such as ottomans and cushions.
READ ALSO: Phindile Gwala biography: age, daughter, husband, wedding, parents, Uzalo, body goals pictures and Instagram
Honours and recognitions
Mantsho designs are recognised across the country and beyond. Some of the honours and recognitions that this designer has received are:
She appeared on the cover of Tribute magazine.
In 2006, Cosmopolitan recognised her as one of South Africa's top 30 women.
In 2014, she won the Fashion and Innovation Award during the Mbokoko Women in the Arts Awards.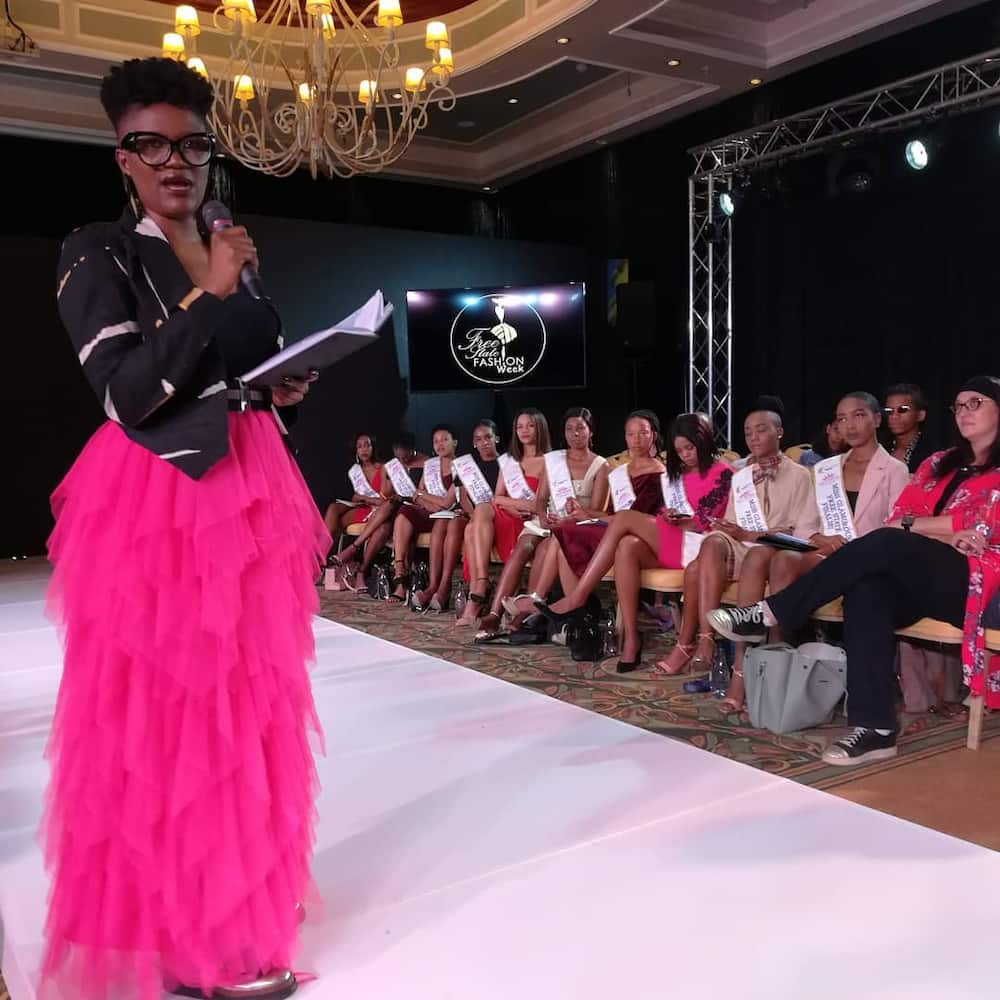 Television roles
In her capacity as a top fashion designer, Mokubung has featured in two television shows. These include:
Project Runway South Africa: She appeared as herself in the first season of the show. She was a guest judge.
The Cut: She featured in the first season as herself. She was a style council judge on the show.
Collaboration with H&M
In April 2019, H&M, a Swedish clothing retailer, asked the designer to collaborate with them. She is the first-ever African designer to work with the company. The H&M SA is located in Durban. The company has many other stores across at least 11 countries, including the H&M Gateway in Kuala Lumpur, Malaysia.
The Swedish team that visited her store in search of a designer to collaborate with loved the Mantsho ethos. They also loved the prints, aesthetics, fabrics and styles. The Palesa Mokubung H&M collaboration is one that the designer was not dreaming about. It surprised her to know that the international brand recognised her work.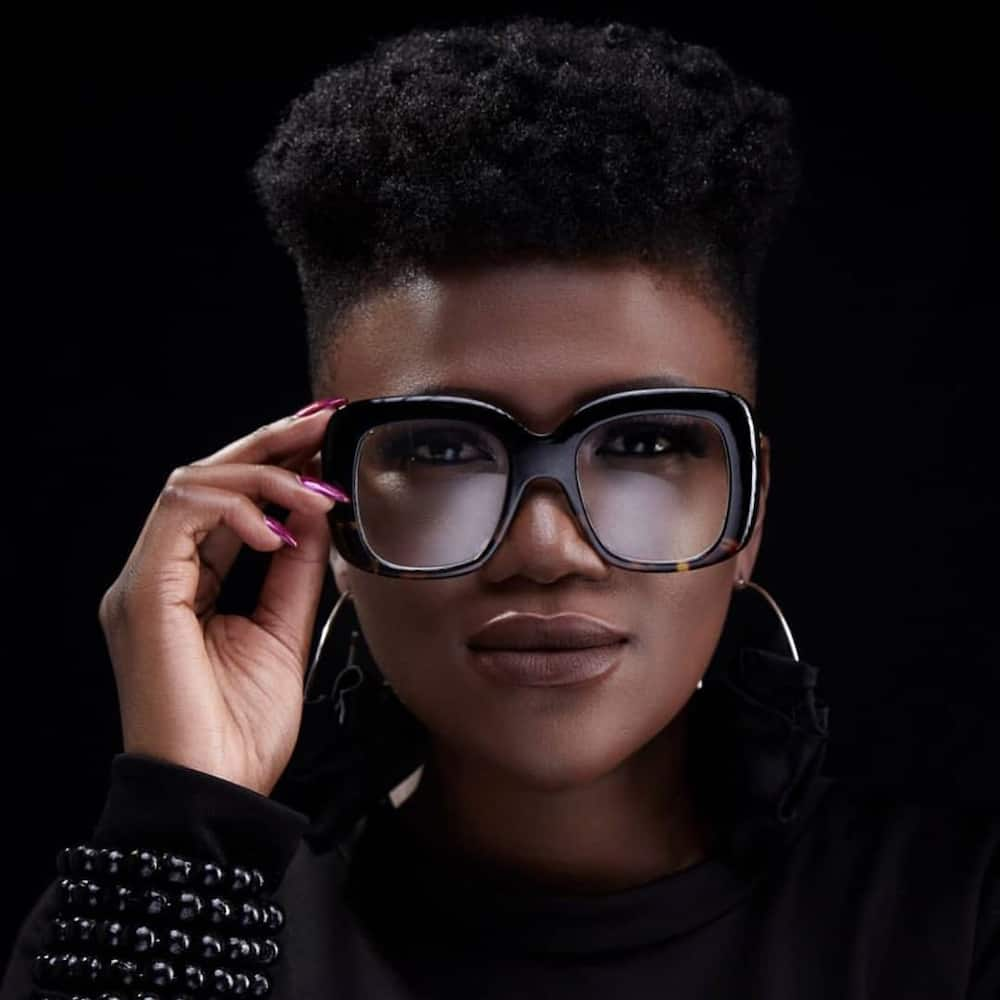 Mantsho store
Customers can visit one of the two Mansho stores that are located at Johannesburg and Melville to access any of her designs. The Melville store is located at 27 Boxes, 4th avenue. On the other hand, the Johannesburg outlet is located at 136 Pritchard Str - Studio 101-Sew Africa Building. She also has a website for online purchases.
Clients can also contact the label using these details:
Telephone number: 071 881 4828
Email address: palesa@mantsho.co/ pmokubung@gmail.com
Is Palesa related to Jacob Zuma?
Most people associate the label Mantsho with Jacob Zuma's family because one of his wives was Kate Mantsho. However, Palesa is not the family's relative. According to Kate Mantsho biography, she got married to Zuma in 1976 and died in 2000 at the age of 44 years. She was survived by her husband and five Kate Mantsho children she had with the former president.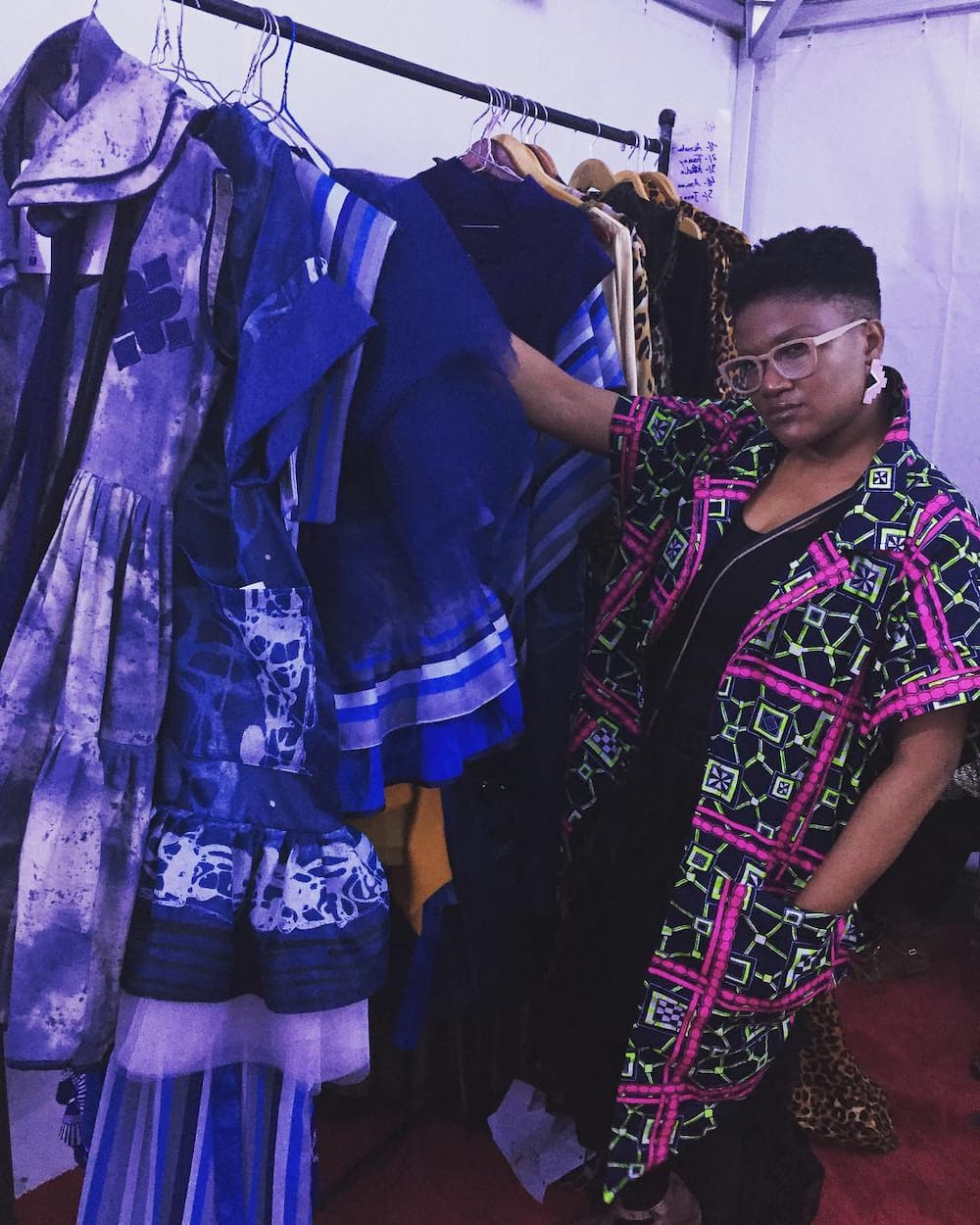 Family
The designer keeps her private life away from the media. Palesa Mokubung husband or children, if any, are not known in the public domain.
Palesa Mokubung Instagram
The designer has an Instagram account which she uses to showcase her beautiful designs. The account has 23.6k followers.
Palesa Mokubung is a talented South African fashion designer. She is the founder of Mantsho, a brand that recently collaborated with the Swedish Brand, H&M. The brand has been operational since 2004. The rich African culture inspires her designs, so they incorporate African prints and fabrics.
READ ALSO: