Pieter Stephanus du Toit, popularly known as Pieter-Steph Du Toit, is a South African rugby player who has risen for the past couple of years to become the talk of the country in the sport. His name is one of those that cannot be swept under the carpet considering how good he is at making his moves. Making it to the squad representing the national team is not something easy, and it says a lot about him. How about going through his details?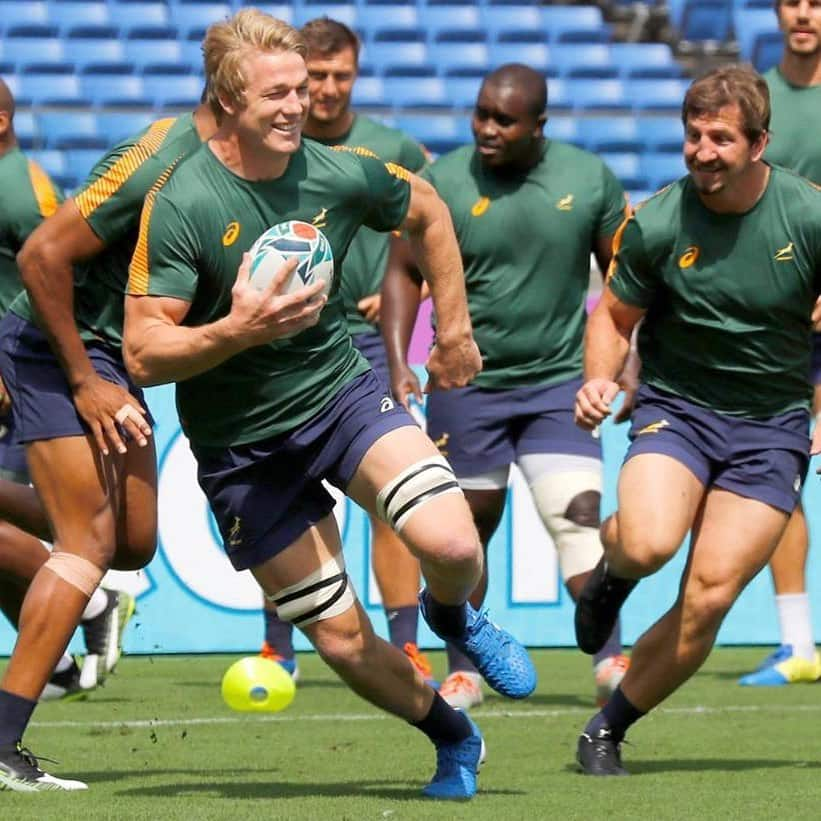 Pieter Steph Du Toit has set a commendable record in South African rugby. He has constantly been posting the best results in the sport, and he has a record of serving as the captain of the national team in 2017. You might want to know a few facts about him.
Pieter Steph Du Toit biography
Pieter-Steph Du Toit age
He was born on the 20th of August 1992 in Cape Town. Currently, he is twenty-seven years old.
READ ALSO: Beauden Barrett biography: age, measurements, wife, sisters, family, speed, rugby team, stats, salary and Instagram
Pieter Steph Du Toit parents
His parents are Annalene du Toit and Pieter du Toit.
His grandfather, Piet "Spiere" du Toit, was a renown rugby player who made history in playing for the national team. Pieter is likely to have inherited the skill form him.
Pieter Steph Du Toit siblings
Looking at how much Pieter's family adores the sport, you will be confident to say that rugby is infectious. Pieter Steph Du Toit brother, Johan, is also a rugby player. He was signed to Sharks where he played between 2014 and 2015 alongside his brother. In 2017, he was signed to Stormers where he has been playing alongside his Pieter.
Pieter Steph Du Toit wife
In April 2019, the latter welcomed his bundle of joy. This was such an eventful moment for him because his team had lost during a match that they had played that weekend. Details about the mother of the baby are not clear.
Pieter Steph Du Toit education
The latter is an alumnus of Hoërskool Swartland high school, which is situated in Malmesbury.
Pieter Steph Du Toit school
As a young boy, Pieter showed his interest in the game and utilised every opportunity that came his way to perfect his skill. He always dreamt of turning his passion into his career. Little did he know that every effort that he devoted towards the sport was a step that he was making towards making his dream come true.
Pieter Steph Du Toit rugby career
2012 was the most significant year in his journey, as it marked a journey that would soon turn out to be fruitful. This was so because he was part of the squad that took part and won the 2012 IRB Junior World Championship. During this time, he was part of the South African Under 20 Team.
In 2013, months after he had turned twenty, he opted to sign a contract with Sharks, a move that made him believe that he was getting closer to his dream. This was his driving force, and he renewed his contract for another term. In 2015, he opted for a change that marked his departure from the team.
Joining Springbok
On 9th November 2013, he had the rare opportunity to be part of the squad that represented Springbok during the match against Wales. This was another highlight of Pieter's dreams as it was his debut test for Springbok. Playing for the national team meant so much to him, and as a result, he gave in his best and ensured that he stood out and that he would receive another chance to play in the team.
In 2015, his dream of becoming part of the squad in the Rugby World Cup championships came true.
His excellent performance in the 2015 Rugby World Cup landed him a ticket to be among the first players that would be considered as the best. He received accolades for his performance that kept on getting better. The then coach of the team, Allister Coetzee, constantly recognised his effort and how well it impacted the team.
In June 2018, he featured in the starters squad for the England series. During this match, South Africa played against Wales, even though South Africa lost to Wales. Then, Piet was serving as the captain of the national team.
Pieter Steph Du Toit measurements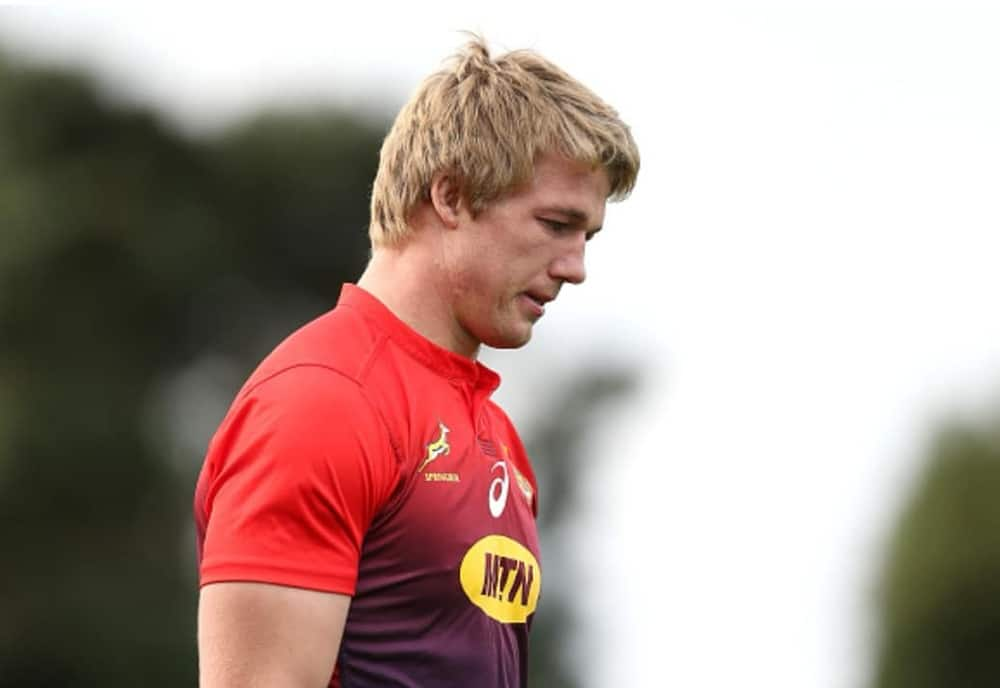 Pieter is 196 cm tall and weighs 98kg. His body physique has greatly attributed to his performance as a flanker, commonly known as lock in the sport. He also has great speeds that also play a very important role in his career. This is one of his notable features in the sport.
Pieter Steph Du Toit stats
Pieter has posted the most encouraging stats throughout his career. As the years go by, he keeps on getting better at the sport.
Pieter Steph Du Toit position
He holds the position of a block or a flanker.
Pieter Steph Du Toit salary
It is not clear how much he earns, although he is believed to have a hefty salary since he is one of the best players in the sport.
Pieter Steph Du Toit Instagram
He is so passionate about rugby that he does not shy off from sharing some of the best moments on his Instagram account. The account has close to fourteen thousand followers.
Pieter Steph Du Toit is one man who has shown how much doing something passionately can yield the best results. He groomed his career at such a tender age and has gone milestones through the sport. He is definitely one of the most successful rugby players in South Africa and the world.
READ ALSO: