Leandie Du Randt is a renowned South African actress whose great acting puts her on the map. She is well-known for her roles in different films including the thriller Haunting Emma. Some may remember her from Die Windpomp or even Henley-on-Klip. Here is everything you need to know about her.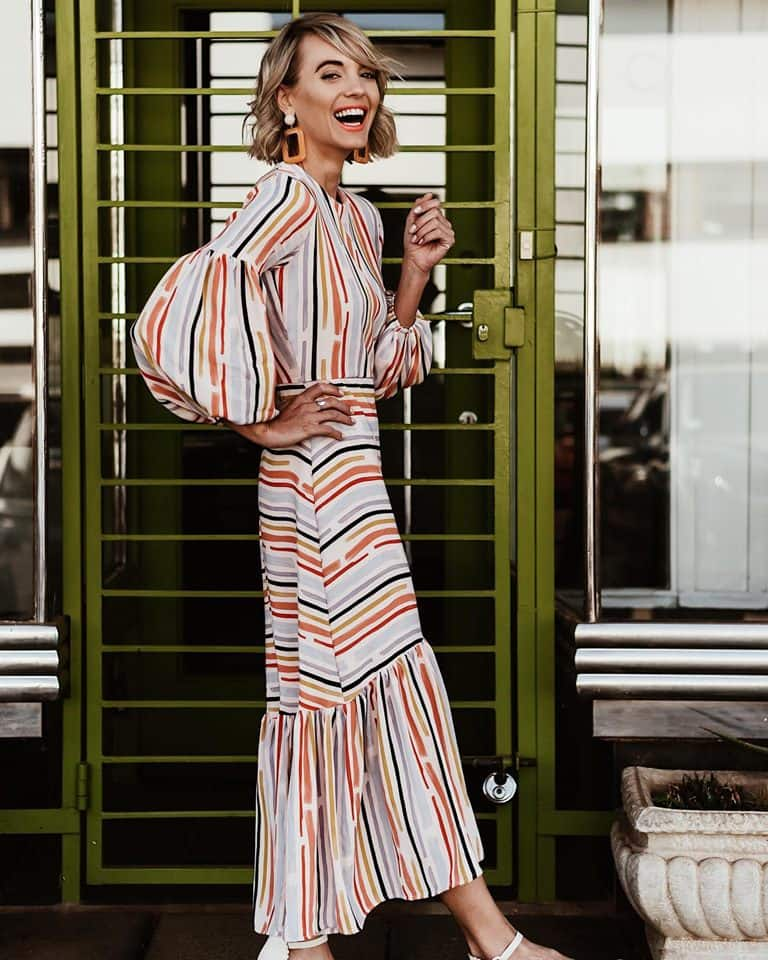 Leandie has always acted the perfect part, regardless of which role she has had to portray. This has made her more popular among her fans. The following is a summary of all the interesting details about her life.
Leandie Du Randt profile summary
Birth name: Leandie du Randt
Date of birth: July 28, 1988
Nickname: Leandie
Profession: Actress
Age: 31 years old
Nationality: South African
Ethnicity: White
Leandie Du Randt biography
If you are wondering about the life and story of a star that you love so much, you need to read on. Discover details about her education, career, family, and so much more as you move on.
Leandie Du Randt age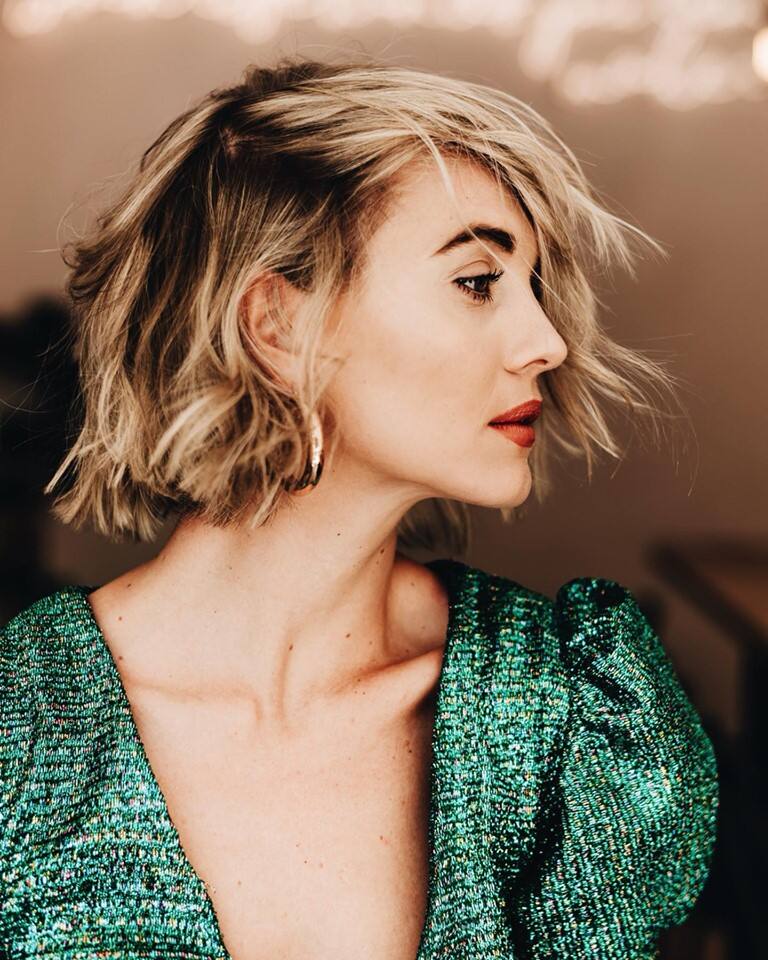 Having been born on July 28th, 1988, in South Africa, the actress is currently 31 years old. This answers the question of how old is Leandie Du Randt. The actress is in her early 30s with a lot still ahead of her.
Family and education
Not much is known about the actress parents but she has been said to have one older brother. She attended the University of Johannesburg where she was awarded a BCom degree in Industrial Psychology in 2009. She then graduated with an honours degree in Industrial Psychology from the same institution in 2010
Spouse and relationship
Many may have referred to the actress as Leandie Du Randt Bosch because of her previous marital status. The big question therefore remains, are Bouwer Bosch and Leandie Du Randt still married?
Well, in a cordial separation, Leandie and her ex-husband decided to part ways earlier this year after 3 years of marriage. They both stated that their choice to split was mutual.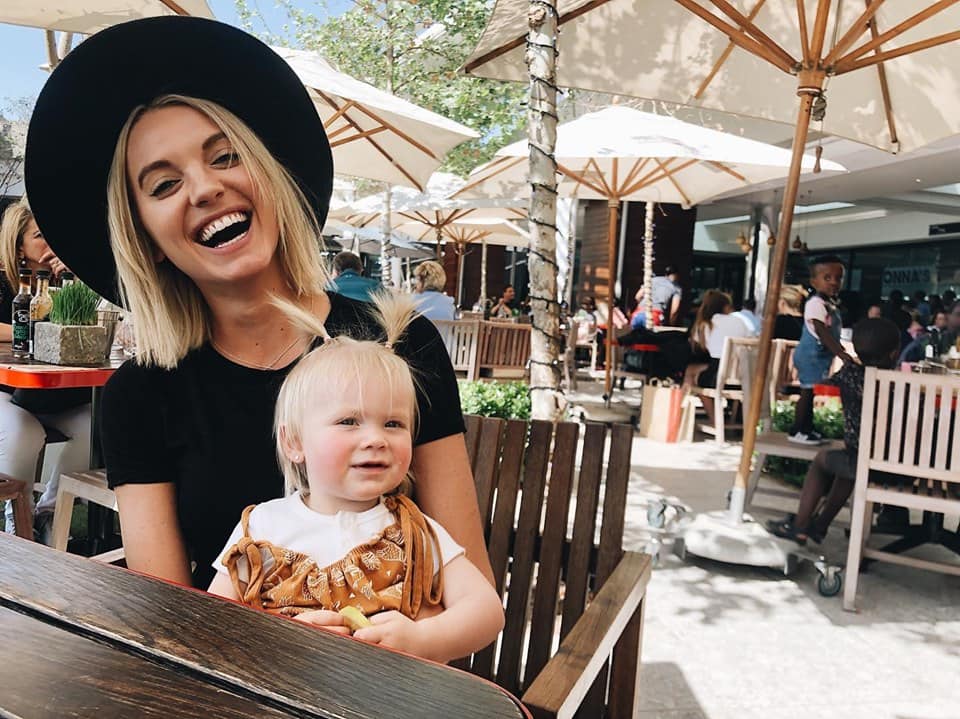 They further explained that they would not be talking about the issue or making any further statements. In addition to that, they made it clear that this was a unanimous decision between the two and that it was made out of love for each other. After spending that much time together, they concluded that they are much better as friends rather than a married couple.
While this may have come across as a shock to many fans, the only consolation is that it was not messy and ugly.
READ ALSO: Celebrities who married men who do not mind living in their wives' shadows
Leandie Du Randt movies and career
Most people know her for her acting roles. She has featured in some of the most popular shows on TV. Top on the list of the films she has been part of include:
In 2009 Getroud met rugby (TV Series) as Mieke
In 2010 Henley-on-Klip as Meraai
In 2010 Egoli: Afrikaners is Plesierig as Peggy
In 2010 Susanna van Biljon as Melanie
In 2012 Semi-Soet as Girl in bar
In 2012 Drukkersbloed as Anja Steyn
In 2013 Klein Karoo as Jackie
In 2013 Moeggeploeg TV Series as Glenda Vorster
In 2013 Verlep as Anne
In 2014 Plain Jane: Ampie du Preez as Farm girl
In 2014 Die Windpomp as Margot
In 2014 Born to Win as Adult Deonette
In 2014 Vuil Wasgoed as Alecia
In 2014 Hollywood in my Huis as Angelique
In 2015 Vlug na Egipte TV Series as Lea Haasbroek
In 2015 Mooirivier as Janine
In 2015 Terug na Egipte TV series as Lea Haasbroek
In 2015 Strikdas as Willemien de la Harpe
In 2015 Sink as Elize
In 2015 to 2016 Binnelanders TV Series as Ivanka Gouws
In 2017 Hunting Emma as Emma Le Roux
In 2017 Empire of the Sharks TV Movie as Nimue
In 2017 Vuil Wasgoed as Alecia
In 2018 Die Ware Naarheid Met Schalk Bezuidenhout TV Series as a special guest
In 2018 Thys & Trix as Trix Benade
In 2019, she has been part of two projects: Gebles and Meisies Wat Fluit.
Endorsement deals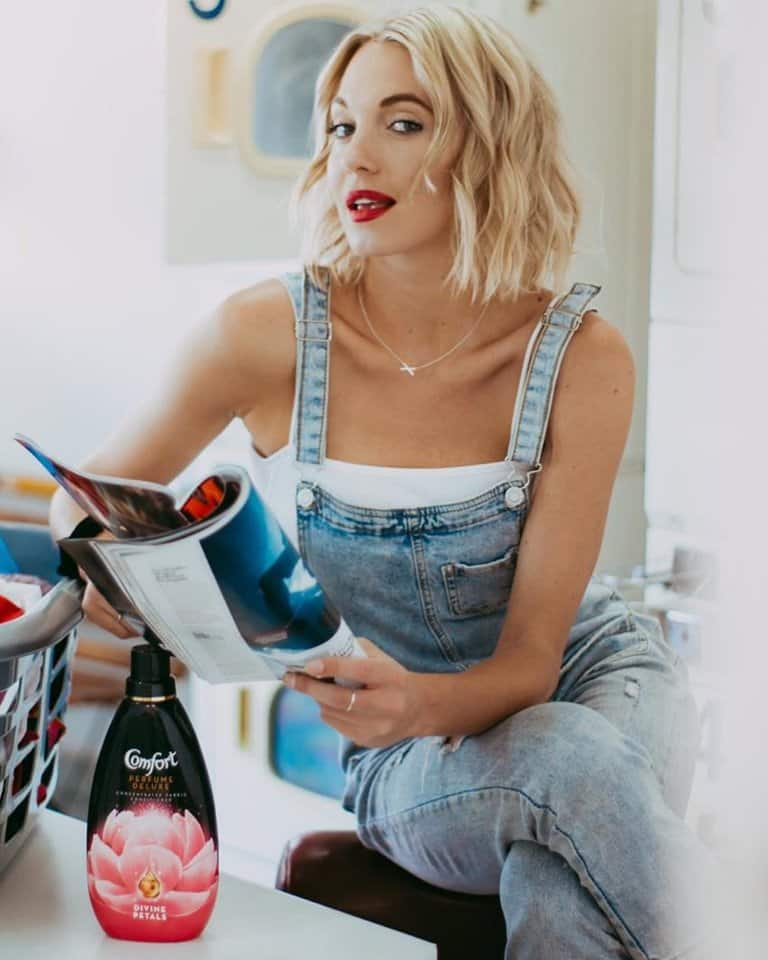 Apart from her acting, Leandie Du Randt is a big name on social media. As a result, she is a major endorsement figure. In fact, she has endorsed several products and has been the face behind a lot of brands. Some of her works have been with:
Bril
Poetry Stores
Haze Collection
Founded Clothing Co.
Willa Krause Skin Care
Glo Laser & Beauty
Strands of Love
Palm the Brand
Goldberg & Sons
Skoonma Clothing
New Harbour Distillery
Little Victory Clothing
spree.co.za
Apart from these, she has done TV commercials for several brands including:
Virgin Mobile
King Price Insurance
OLX
JET
Leandie's successful career has been greatly influenced by her managers' efforts. She is managed by :
Irene Van Wyk Music Profile Management, Pretoria, South Africa.
Samantha Bernhardi Artist Management
Body measurements and stats
To maintain her excellent body, the actress has to work hard and follow a specific training program. This is what makes her consistently beautiful and makes her stand out. Her distinctive measurements include:
Build: Slim
Height: 5 ft 7 in or 170 cm
Weight: 57 kg or 125.5 lbs
To make it big as an actress, one needs to possess certain qualities that will make them stand out. Leandie Du Randt had done just that. She has set herself apart such that she is able to stand behind brands and still excel in what she does.
READ ALSO:
Jamie Bartlett biography: age, children, wife, parents, TV shows, movies, nominations, awards, quotes, net worth, and Instagram