Heinrich Wilhelm Brüssow was born on the 21st of July, 1986 in Bloemfontein, in South Africa. He is a former renowned South African rugby union player who is celebrated for having excelled in his career up until his retirement period. Although this was unexpected, the multiple injuries he sustained called for it.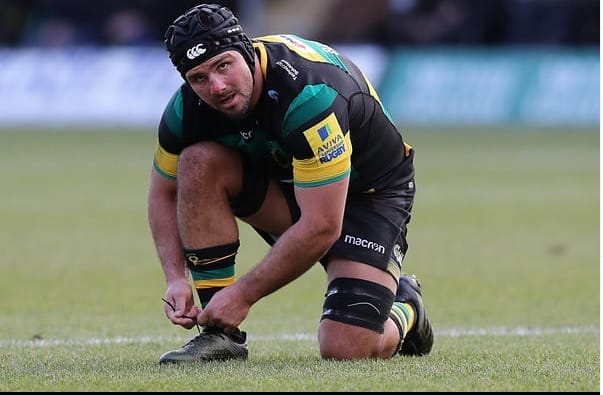 Heinrich Brussow was well known in the rugby circles both in South Africa and beyond. He is a star who did very well that it was impossible to ignore him. The following is a breakdown of some of the highlights of his career and personal life.
Heinrich Brussow profile summary
Full name: Heinrich Wilhelm Brüssow
Date of birth: 21st July 1986
Age: 33 years
Place of birth: Bloemfontein, South Africa
Height: 1.80 m (5 ft 11 in)
Weight: 103 kg (16 st 3 lb; 227 lb)
School: Grey College, Bloemfontein
University: University of the Free State
Heinrich Brussow biography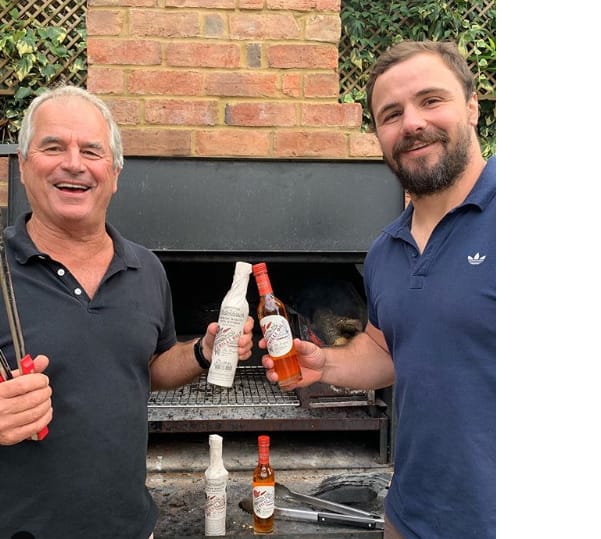 Although many people know him as a rugby player, there is more to him than meets the eye. Born 33 years ago, the player went to Grey College in Bloemfontein. It was here that he got into the game and played in the First XV. He was then later chosen to be part of the Under-18 Free State Craven Week side.
From then on, he excelled in his career. A few highlights point out his significant inputs in Brüssow where he was part of the Free State Cheetahs squad. The team in 2006 got to share the Currie Cup glory in 2006 with another mighty team, Blue Bulls.
They then played in the 2007 Currie Cup final against the Golden Lions, where he scored a crucial try that helped his team secure a 20–18 win. Fast forward, in 2008, he was voted as the best open-side flanker in the Super 14 and Currie Cup.
This earned him a call-up to the Springboks squad for the November 2008 tour to the British Isles. However, he only got to play the final 4 minutes towards the end-of-tour test against England.
READ ALSO: Andile Masuku age, children, loss of son, husband, wedding, pictures, SABC and Instagram
Heinrich Brüssow career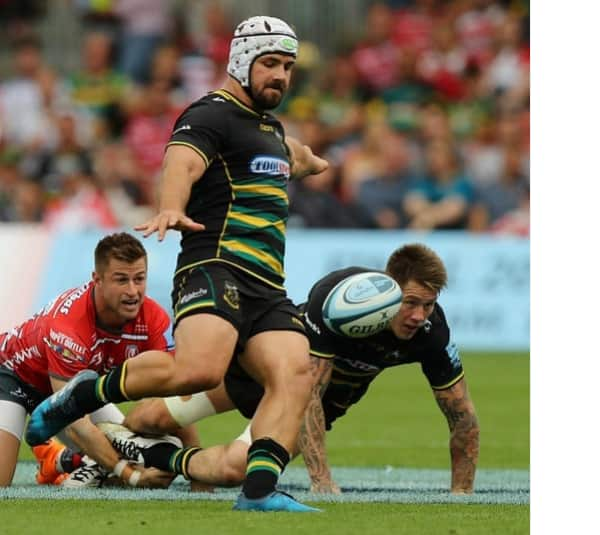 As a seasoned player, he has been part of major teams. The following is a summary of the teams he has played for.
He started at Grey College Bloemfontein as an openside Flanker when he as still in school
Free State Cheetahs as an openside Flanker. He was with the team from 2006 to 2014.
He then played for Barbarians in the same position of openside Flanker in 2014.
He was part of the national South African team as an openside flanker from 2009 to 2015.
He also played for Cheetahs from 2007 to 2017.
He was with the NTT Docomo Red Hurricanes from 2017 to 2018.
He finally concluded with Northampton Saints from 2018 to 2019 when he made a retirement announcement
Heinrich Brussow wife
Apart from his rugby career, Brussow is a married man. He is married to the singer Caroline Grace Brussow. While it appears as though Heinrich Brussow wedding photos are available online, not much about Caroline and Heinrich Brussow wedding is actually shared. It seems as though they shared the wedding photos after an intimate wedding. Either way, it was a beautiful ceremony if the photos are anything to consider.
Caroline Brussow later shared that she and her husband were expecting a baby boy. They announced their pregnancy in August as she took a pic of her baby-bump on which she painted a buck in the colours of the national team. The Voice SA season 2 contestant took to Instagram to announce the good news. She posted on her Instagram page:
We're expecting a little Springbok.
She went on to caption the photo of her growing baby bump.
Can't believe how the time has flown by.
Latest news
It was on October 23rd, 2019 that Heinrich Brussow announced that he would be retiring from pro rugby playing. The flanker who appeared 21 times in the Black, Gold, and Green in less than two years announced that his retirement was to take effect immediately. He had endured numerous injuries from the time he arrived in Northampton.
The player was known across the globe as a smart and merciless operator. He showcased his quality of playing at the Franklin's Gardens faithful, through his four tries scoring for the Saints.
For some time now, he has been unable to get over the injuries and he believes that it was time to pause and take a break. He is actually grateful for the race he has covered so far. In his own words, he said:
I feel very proud to have represented a Club like Saints which has such a rich history and the passionate support of Northampton behind them.
He goes on to explain how he joined his last team after spending some time in Japan. It was this search for a new challenge that led him here to the point where he had to make a tough career decision.
I came to Northampton after spending a long time in Japan, looking for a new challenge and to push myself here in England. But I have been battling injuries for some time now and I have made the very difficult decision to call time on my career
He did not forget to express his gratitude to the fans who had been supportive all the time. He mentioned that they were always encouraging. He apologized for not having been able to continue wearing the jersey on their behalf due to the injuries that were getting the better of him. According to him, the loyalty of the Saints fans was instrumental in his performance and he could not leave without acknowledging that. He was sorry that he had to quit.
Finally, he remembered to thank his teammates, coaches, and all the staff that were instrumental in his success. He mentioned the medical team, as well as his wife and family who have journeyed with him through it all. He was quick to add that he was truly grateful for the role that each of them played.
It is unfortunate that a career had to be cut short due to unavoidable circumstances. The reactions following these announcements were overwhelming. The Saints team lead with a comment on Twitter. They expressed their sadness on following the exit of one of their best. They referred to him as a warrior with an outstanding career record.
It is clear that Heinrich Brussow would be a difficult player to replace if at all he is to be replaced. All fans can do is to wish him well as he recuperates and takes on new challenges in the new phase of his life. He can look forward to being a father too.
READ ALSO: