Even if you do not like EFF as a party, Mbuyiseni Ndlozi is someone you will instantly fall in love with when you hear him speak. As a bundle of talents and highly intelligent personality, he rocks as the national spokesperson of Economic Freedom Fighters. Also, he has made news headlines on several occasions, which is one of the reasons why he is worth knowing.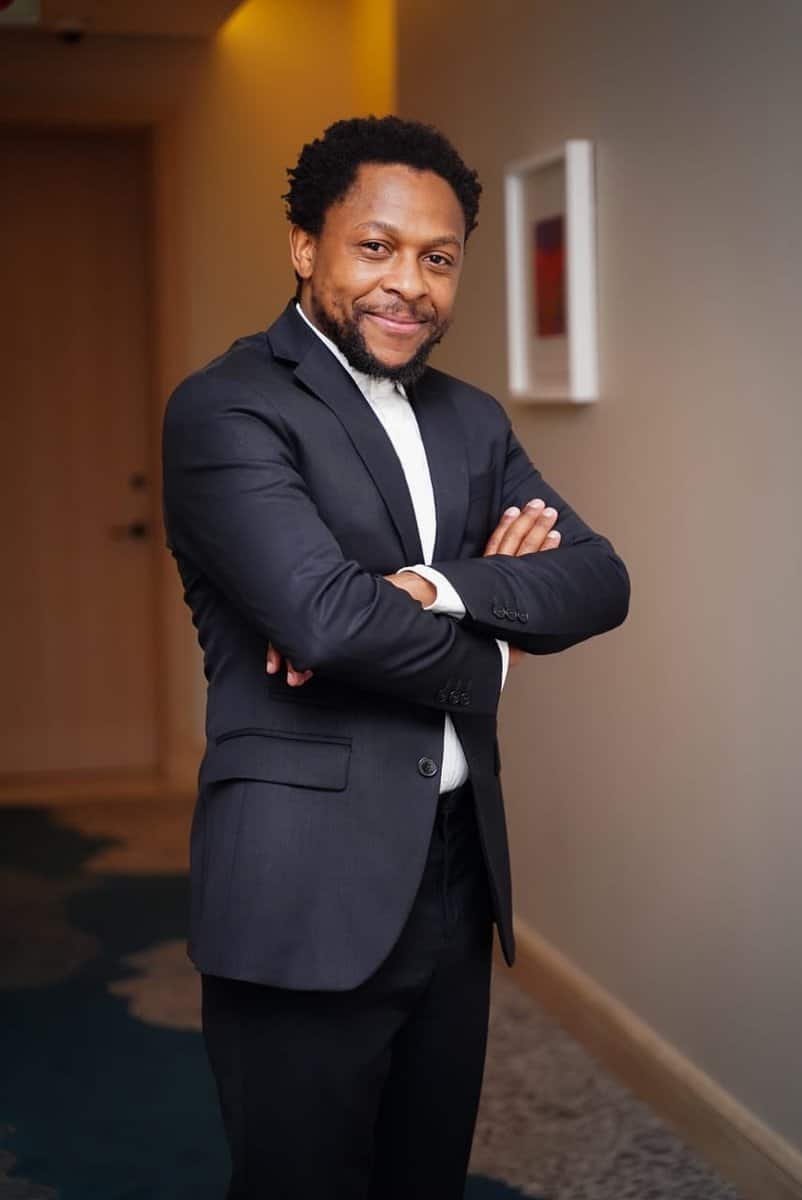 Dr Mbuyiseni Ndlozi is one of the few personalities whose lives have caught the media attention and also formed a topic of discourse on social media. Comparing his background with his present level of attainment, you will agree that they are miles apart. In fact, it may be mind-blowing to know that a single parent raised him, but with a determination to succeed, he did not allow that to deter his progress. In 2017, he was named the Most Influential Young South African.
Mbuyiseni Ndlozi biography
Dr Mbuyiseni Ndlozi is one of the well-respected politicians in South Africa. After the apartheid police force jailed his uncle because he involved himself in the undercover activities of the liberation movement, he became politically conscious and participated in youth movements. Dlozi became a member of several political groups including the Young Communist League (YCL), the African National Congress Youth League (ANCYL) and the South African Students Congress (SASCO).
READ ALSO: Joel Stransky age, children, wife, illness, accident, face, education, business and Instagram
Then, at the international level, he joined some youth political congresses that initiated the "No Obama Campaign". He also rendered services to Palestinian and Cuban international solidarity movements. Dr Ndlozi is partly famous because, among the members of the Economic Freedom Fighters in Parliament, he is the youngest. Then, he has risen to the level of being the national spokesperson of the party. He is also privileged to sit on the Portfolio Committees of Telecommunications as well as Communications to do oversight work.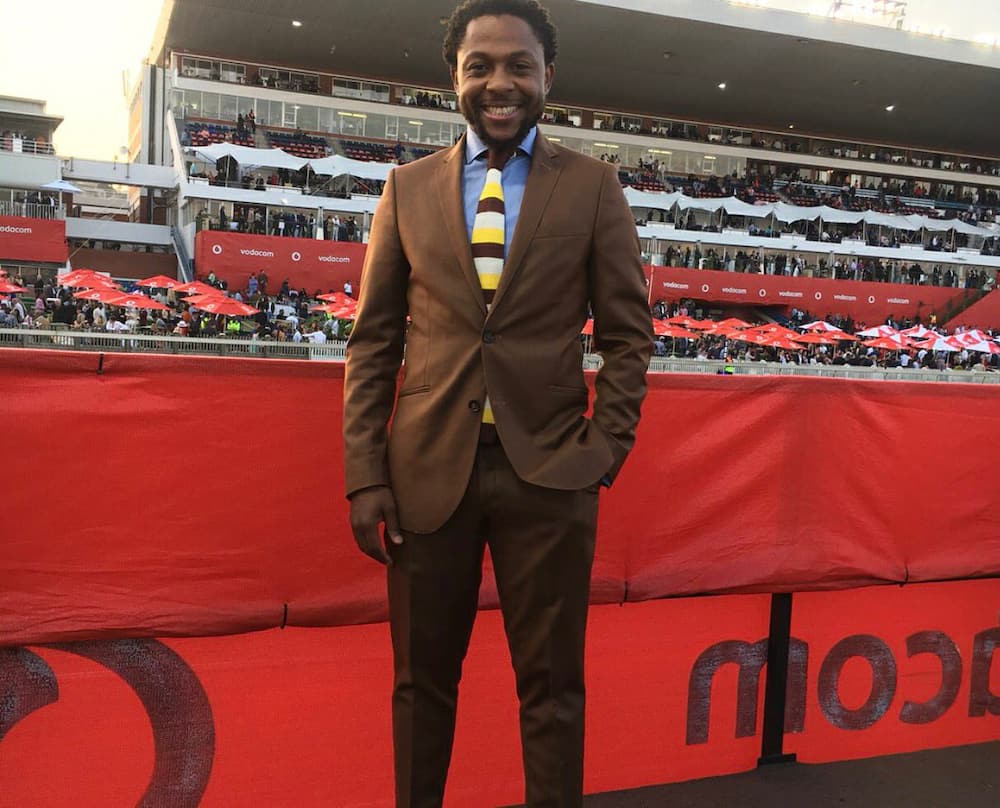 How old is Mbuyiseni Ndlozi?
The EFF national spokesperson was born on the 9th of May, 1985. Consequently, Mbuyiseni Ndlozi age is 34 years in 2019.
Mbuyiseni Ndlozi education
Mbuyiseni had his high education in Sebokeng, and while he was in grade 11, precisely in 2002, he was awarded the Communicator of the Year Award. Then, at the University of Witwatersrand in 2004, he studied humanities degree before he eventually bagged his PhD also at the University of Witwatersrand in Political Sociology in 2017.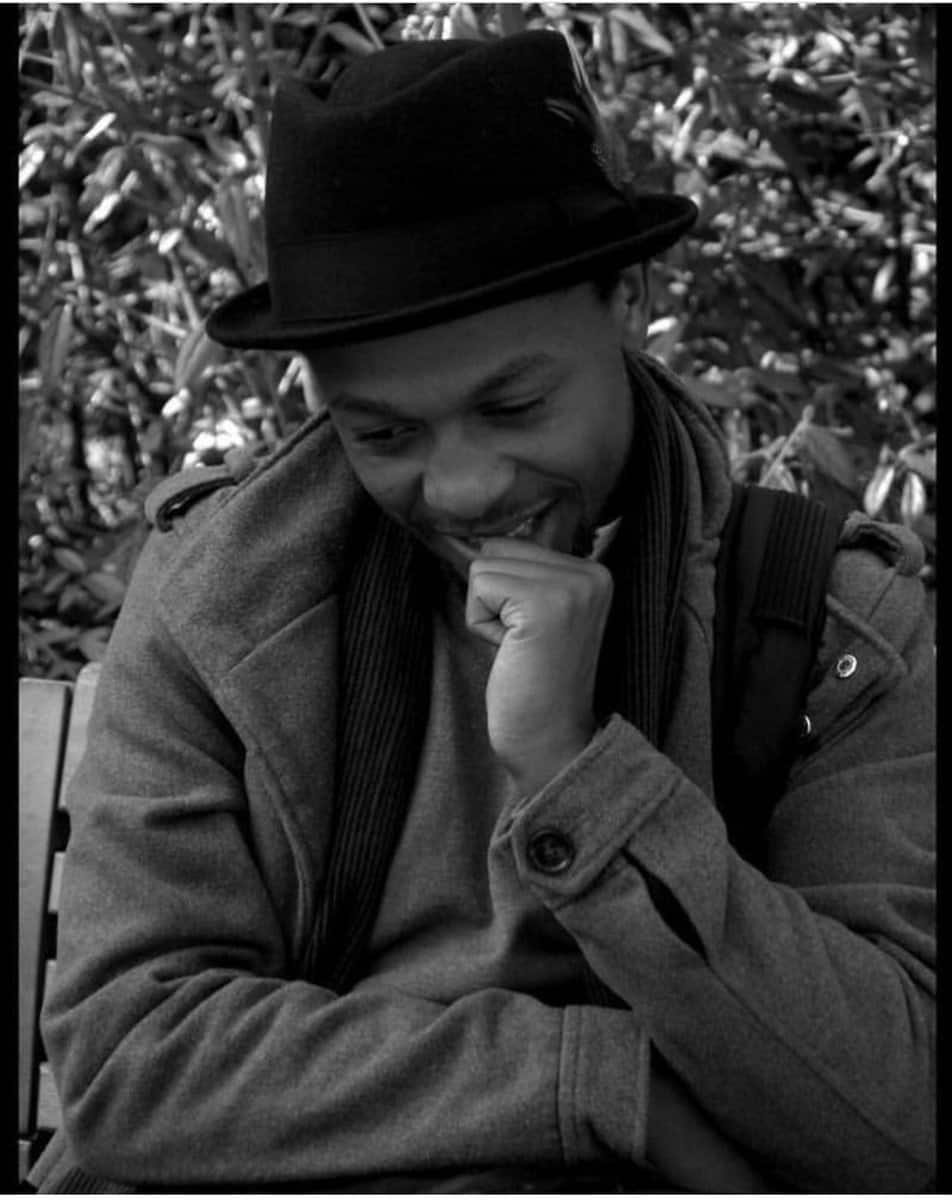 Mbuyiseni Ndlozi girlfriend | Mbuyiseni Ndlozi wife
According to reports, Mbuyiseni Ndlozi has been dating Mbuyiseni Ndlozi for some time even though the two of them prefer to keep the relationship secret. Mmabatho Montsho is a South African actress, filmmaker and fashion designer. When the cat was let out of the bag eventually, the news of their relationship broke the social media as different secret admirers got disappointed because their hopes of landing space in the heart of the Ndlozi EFF national spokesperson automatically got dashed.
However, while the two lovebirds rarely share photos of their intimate moments on social media, we hope Mbuyiseni Ndlozi wedding would take place soon.
READ ALSO: Pitso Mosimane biography: age, children, wife, family, Khama Billiat, memes, position, team coached, awards, salary and Instagram
Mbuyiseni Ndlozi parents
As much as he enjoyed the affection of his mother, the unfortunate thing is that People's bae, as popularly called, never had a father-son relationship with his dad. The reason is that after his 18 years old mother became pregnant, Ndlozi's grandmother was chased away by the father's family in an attempt to visit and discuss the matter with them.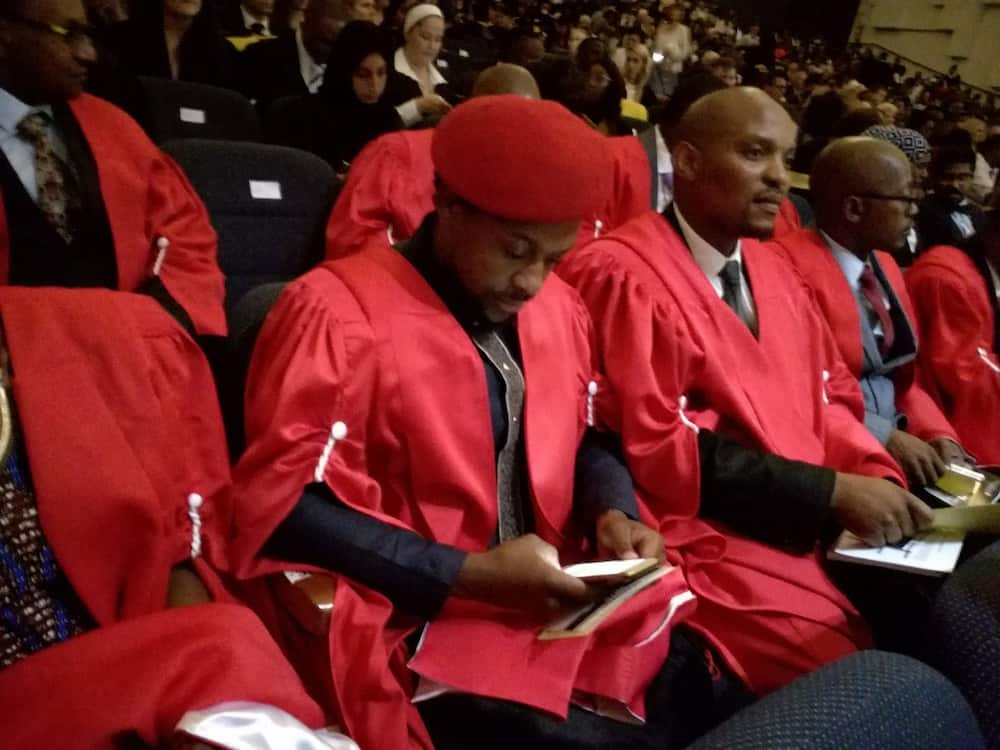 During an interview with Metro FM's DJ Fresh, as reported on Timeslive official website, Ndlozi said the first time he met his father was after he returned from an errand to give a man in a car something. That was when his mother told him that the man he gave the thing to is his father. He said they met again when he was about to go to varsity after he passed matric, and this was when the two of them discussed his future plans.
Mbuyiseni Ndlozi EFF | Mbuyiseni Ndlozi membership
At the National Assembly Committees level, since the 14th of May, 2015, Mbuyiseni served as Member at Rules of the National Assembly, Portfolio Committee on Communications since June 2014, and Telecommunications and Postal Services between June 2014 and the 18th of June, 2015.
He had been one of the Ad Hoc Joint Committee members on the Appointment of Board Members to the National Youth Development Agency since the 30th of November, 2016, and also on the South African Broadcasting Corporation Board Inquiry. Then, for the South African Broadcasting Corporation Board Inquiry Ad Hoc Committee, he was an Alternate Member.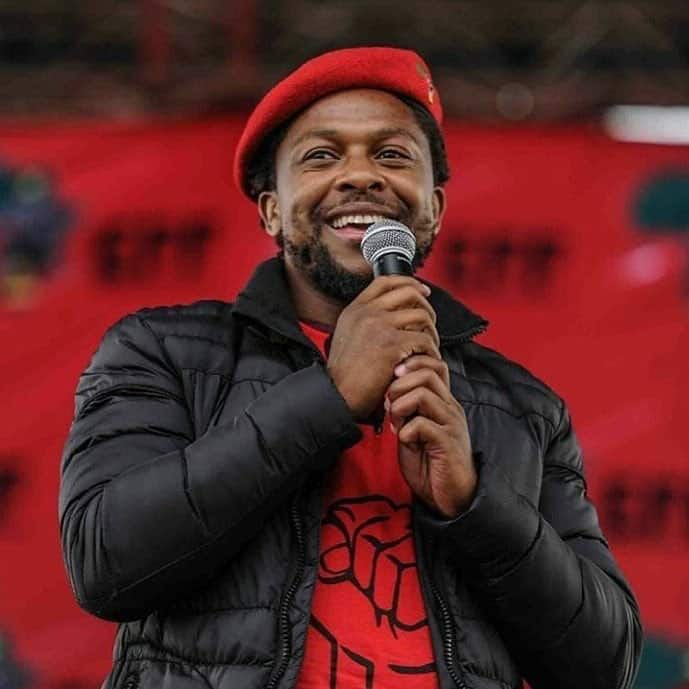 Moreover, he has since the 21st of May, 2014 been a member at the National Assembly, and between the 29th of February and the 6th of May, 2016, on the Appointment of Board Members to the National Youth Development Agency, he has been a member at the Ad Hoc Joint Committee
Mbuyiseni Ndlozi EFF songs
One thing we cannot deny is the fact that, apart from being an academic genius, Ndlozi is also a talented singer. Little wonder, the nickname "People's bae" is a product of Mbuyiseni Ndlozi singing skill. His vocal cords quickly melt the heart of listeners.
He is an exceptional singer that you would listen to and almost instantly get goosebumps. No doubt, he has played significant roles in the composition and release of several EFF songs. A few of Mbuyiseni Ndlozi songs where he has featured include the following:
Senzeni na;
Asisa lali emakhaya;
Biko;
Ayasaba amagwala;
Azania.
EFF on load shedding
Following the return of load-shedding in South Africa, the EFF national spokesperson Mbuyiseni Ndlozi and his party members have been having fun trolling Pravin Gordhan and his team. A specially composed song was released to mock Pravin, and the lyrics of the chain's iconic 1980s advert was featured in the video.
The composer of the tune, after declaring Pravin your "uncle in the load shedding business" also took a swipe at the president by adding "and Cyril". The only other lyrics of the song was "Together as one, they turn off the lights." Ndlozi first shared the song before Julius Malema, the EFF party's leader, retweeted it.
Mbuyiseni Ndlozi Instagram
There is no doubt in the fact that Mbuyiseni has a massive social media presence, which is one of the reasons why he has lots of followers. On his official Instagram page, for instance, he has more than 429,000 followers. If you want to get the latest information about him, his political career, and other information about him, you can also connect with him.
Mbuyiseni Ndlozi is a man of influence, especially among the South African youth. He is an epitome of success, and his rise to the peak politically has been an inspiration to those who are determined to achieve success. He has characters that are worth emulating by anyone who truly desires to be a voice in life.
READ ALSO: 10 best EFF songs ever