Fans never seem to get enough of Jo-Anne Reyneke on SABC 2 Muvhango television soapie. Her stunning appearances and plays are increasingly becoming of interest, given that she is now a big name in the film industry. The actress is a familiar face on television for her alluring lifestyle marked with stunning photos on social media. Better still is her gorgeous looks, which frequently spark huge attention around her name. So, who is Jo-Anne Reyneke?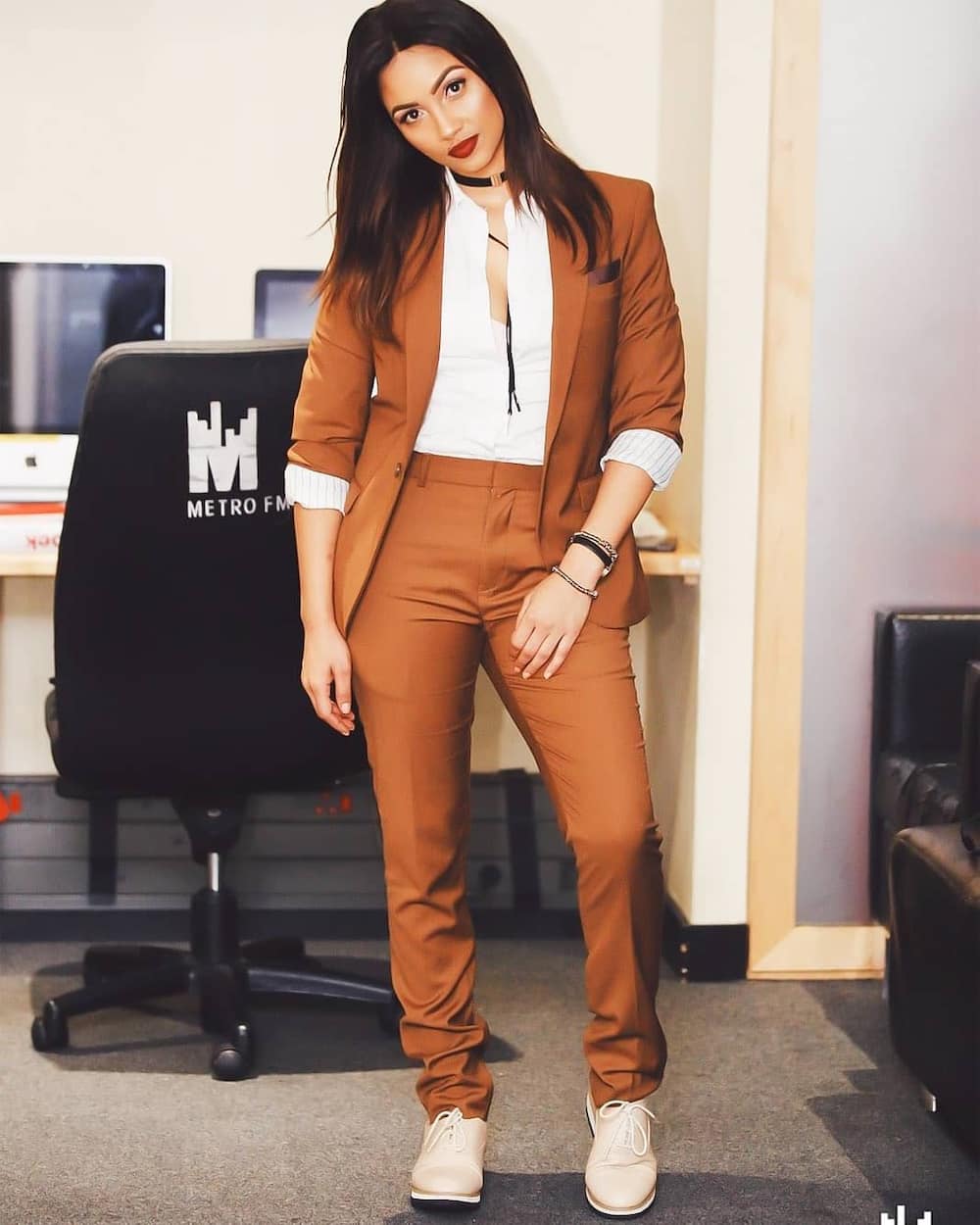 Jo-Anne Reyneke is not only admired for her beauty but also unmistakable talent in acting. While there is so much into the life of Jo-Anne, one thing is for sure; she is a successful actress who is now ripe in her acting career. It is interesting how Jo-Anne has managed to keep herself going over the years and in the process, building a stable career in the entertainment industry.
READ ALSO: Siphiwe Nyanda age, children, wife, siblings, education, office, awards, and net worth
Jo-Anne Reyneke profile
Full names: Jo-Anne Reyneke
Year of birth: 1988
Place of birth: Vereeniging, Gauteng province, South Africa
Nationality: South African
Years active: 2008 to present
Marital status: Single
Partner: Thami Mngqolo (separated)
Profession: Actress, presenter, and television personality
Famous for: Roles as Pearl on SABC 2's Muvhango television soapie and office manager on e.tv's Rhythm City, Redemption Records.
Jo-Anne Reyneke Instagram: @joannereyneke
Jo-anne Reyneke Twitter: @JoanneReyneke
Email: jo-reynekebookings@gmail.com (bookings)
Jo-Anne Reyneke biography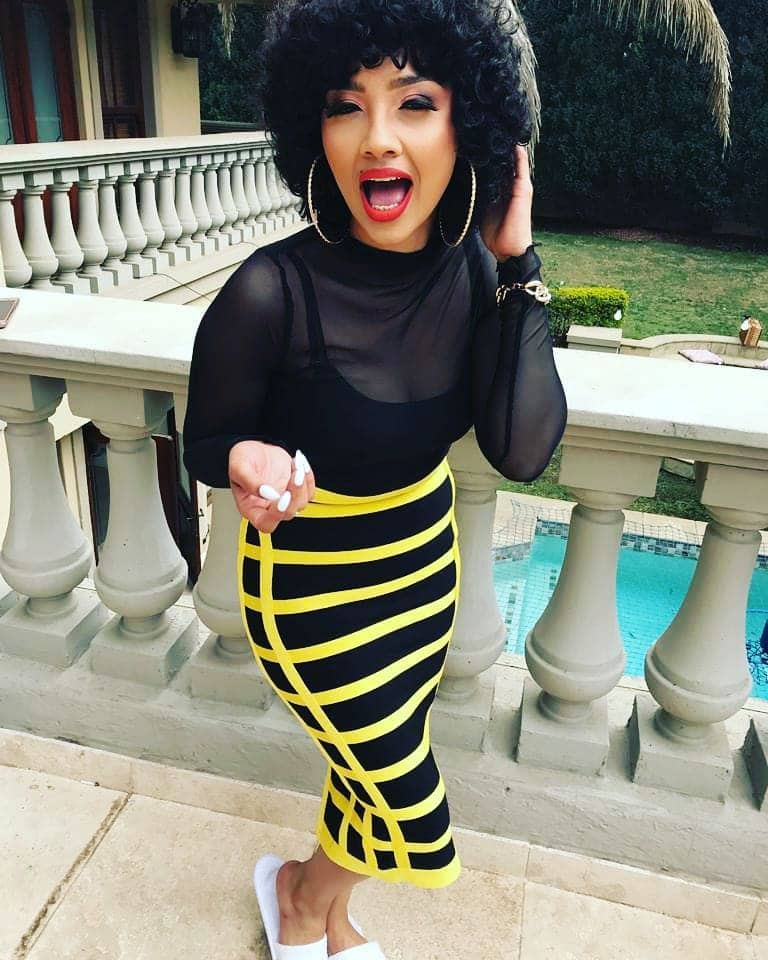 Reyneke is a daughter to a mixed family. Jo-Anne Reyneke mother comes from the Zulu descent while her father is white. Born in Vereeniging, she spent much of her childhood at Pietermaritzburg in the KwaZulu-Natal province where she grew under the care of her mother. Her desire to find her father never bore fruits in time.
I have done well for myself. I am successful, but I feel the need to meet my father for my life to be complete,
As fate would have it, the coloured Zulu speaking actress never met her white father, at least when he was alive.
I grew up with my mother, so I consider myself black. I met my dad when he passed away, but I never got to know anything white about me,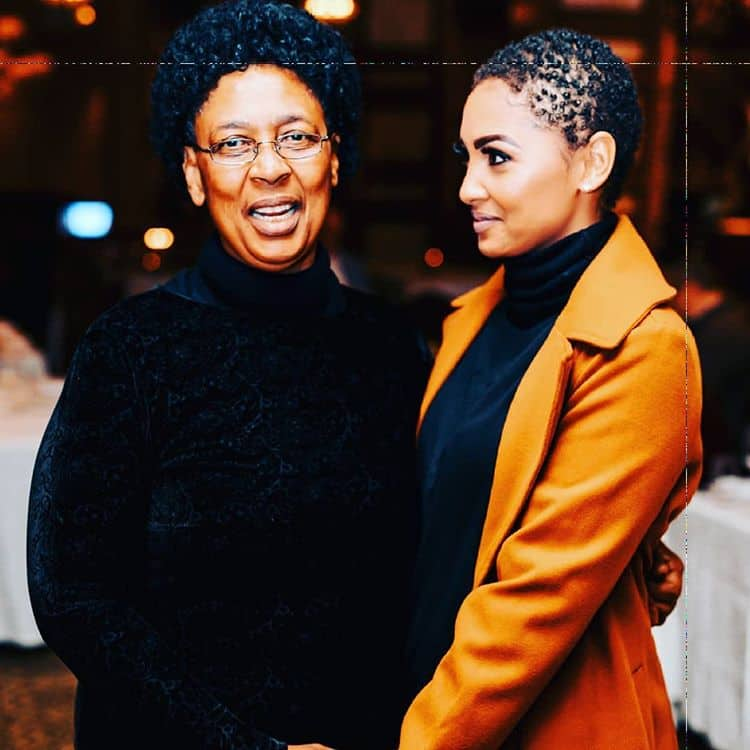 Did you know that Jo-Anne Reyneke age is only 31 years? If you are surprised, then you are not alone. Jo-Anne Reyneke date of birth is on the 2nd of June 1988. The beautiful Reyneke still looks way younger for her age.
Reyneke developed deep interests in performing arts at a young age; the main reason why she went to school for it. Starting in high school, she has sharpened her skills over the years and is now a screen queen in the country's favourite soapie opera.
Jo-Anne Reyneke wedding, husband, children, and broken vows
The actress was married to Thami Mngqolo, a popular South African actor best known for his role in Generations as Senzo Dlomo. Ahead of their separation, Jo-Anne and Thami had a blissful 10-year marriage, sealed with a colourful wedding. Jo-Anne confirmed to DJ Fresh about the breakout, alleging no specific cause besides unmet expectations.
It's been 8/9 months now but because he is a great guy, it is very easy to be a co-parent with him. He is a wonderful guy; great dad and a good friend to me. It's just that as partners, it wasn't working anymore. Whenever you get to feel in a relationship that maybe I deserve more, maybe I'm not what you deserve. It's time to part.
During her Metro FM interview, Jo-Anne opened up on her estranged relationship that left mouths wobbling.
"His sense of humour. And he thinks I'm funny as hell; for 10 years straight, I kept him laughing. He's sweet, and a very smart guy that I learnt a lot from."
The two have a couple of children, Uvolwethu Mngqolo and Elakhe Mngqolo, whom they are co-parenting.
Educations and career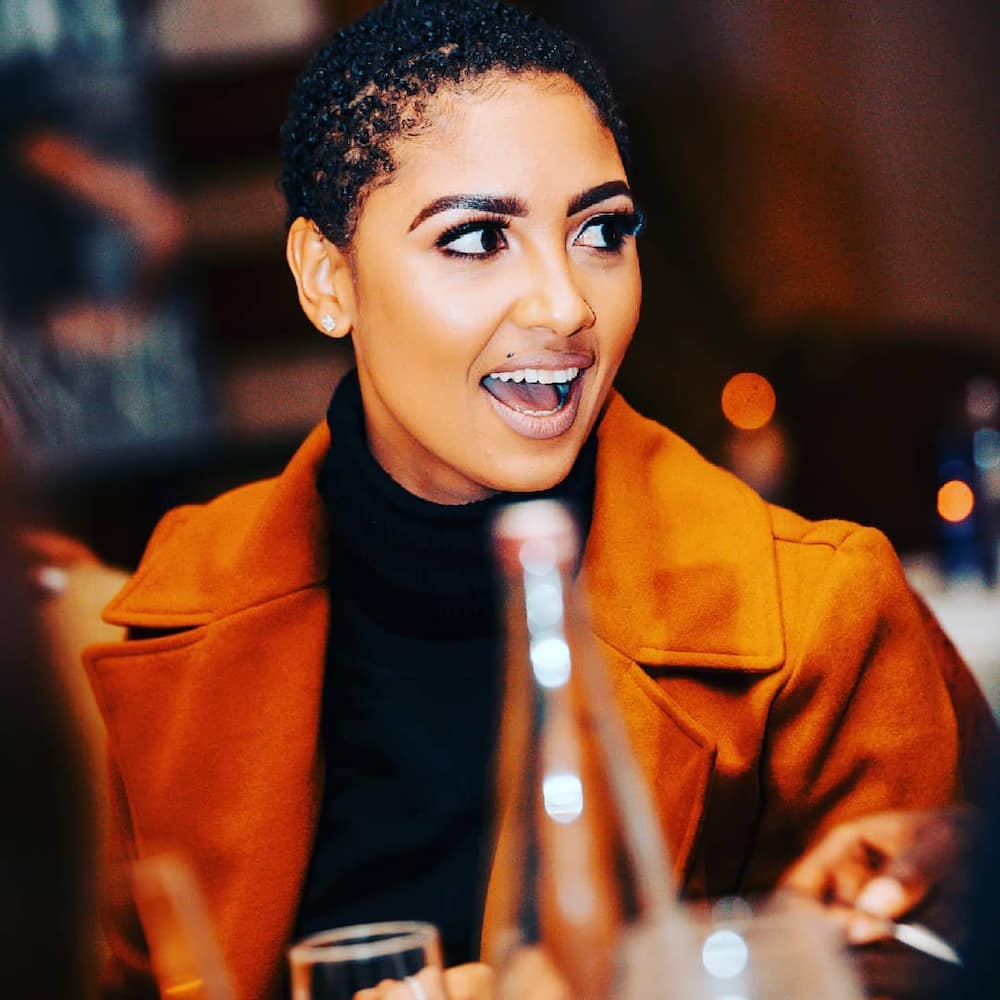 Reyneke lit her passion for drama studies while she was still in high school. She proceeded to fulfil her dream at Movietech Film and Television College where she studied performance and music. She has ever since worked her way up the industry through various involvements.
Television roles
Broken Vows (S1): Thandi
High Rollers (S2&3): Busi Duma
Intersexions (S2): Layla
Isidingo (S1): Lungi
Kowethu (S1): Zenande
Muvhango (S1): Pearl
Scandal! (S1): Thandi
Side Dish (S1): Sli
Rhythm City (S1): Prudence Oliphant
Uzalo (S1): Sindisiwe Dube (as Joanne Reyneke)
Red Cake - Not the Cooking Show (S3): Celebrity Guest - Herself
The South African Film and Television Awards (S12 &13): Presenter - Herself
Nominations and awards
Golden Horn Award for Best Actress in a TV Soap/Telenovela
South African Film and Television Awards winner for Best Actress in Broken Vows
Jo-Anne and Simphiwe Ngema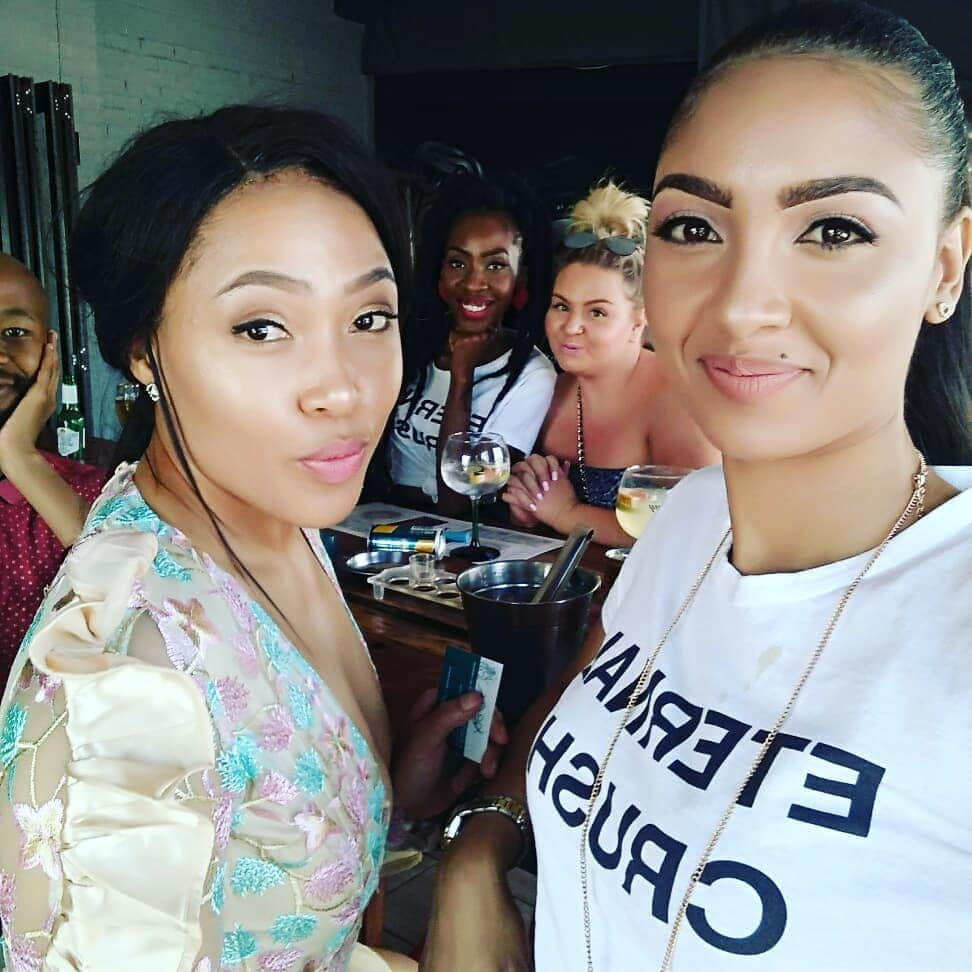 The two stars are longtime friends who enjoy such a good connection in their friendship. Is Simphiwe Ngema married? She is wife to the late Dumisani Edwin Masilela, who succumbed to a gunshot in 2017.
Is Simphiwe Ngema pregnant? Rumours flew everywhere, alleging that she was ten weeks pregnant at the time her husband passed on. It later turned out that these rumours about Simphiwe Ngema pregnancy were all fake reports with unfounded backing.
Jo-Anne Reyneke latest news
Isidingo actress Jo-Anne has reportedly left the SABC3 soapie. She has left her role in the cast of Isidingo as Lungi Buyela. Lungi Isidingo has indeed been an interesting character in the soapie.
In her official release statement, she reiterated that;
"Isidingo has always been a production that I have wanted to be a part of since I was a kid. Working on this production has been a dream come true for me. Being on Isidingo has been nothing short of an absolute pleasure and has been a walk in the park. It runs like a well-oiled machine and an actress' dream to work on. It has been an absolute pleasure being a part of the cast, and I will forever cherish my time on the show. I will miss everyone that I have worked with and will miss being on set''
READ ALSO: ABU Bakr al-Baghdadi: Full bio of the Islamic State of Iraq and the Levant ISIL or ISIS leader. Who is his successor?
Jo-Anne Reyneke remains one of the most talented South African actresses who have successfully built their castles in the film industry. It is without doubt that she is now set for more significant accomplishments in her career following her recent exit from Isidingo.
READ ALSO