Busi Mhlongo bio, age, songs, albums, cause of death
Well known as the Queen of Maskanda, Busi Mhlongo was a South African legend worth her salt. Her songs such as Izizwe, Baba We, Ntandane, and We Baba Omncane put her name on the map, making her a legend whose live performances are not forgotten to date, almost ten years after her demise.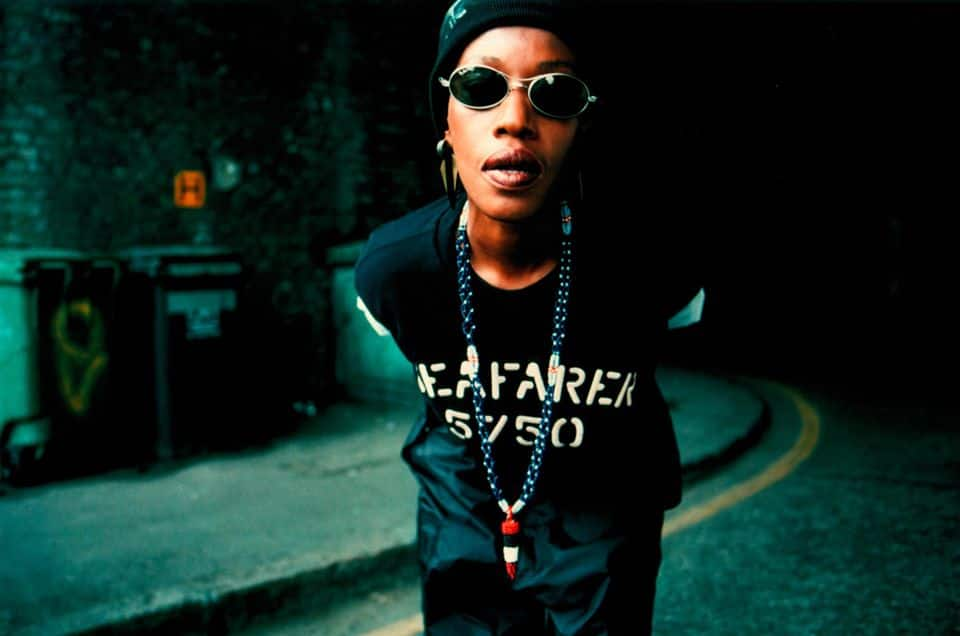 The talented South African musician was well-known. During her time in show business, she collaborated with the likes of Hugh Masekela, Phillip Tabane, and Mabe Thobejane. She was one of the few talented artists of her time who could manage to match amazing vocals with electric performances.
Profile summary
Full name: Busisiwe Victoria Mhlongo
Birthdate: 28 October 1947
Birthplace: Inanda, KwaZulu Natal, South Africa
Occupation: Composer, actress
Style: African Traditions, Afro-Pop, Worldbeat, South African pop
Husband: Early Mabuza (deceased)
Children: One daughter
Brothers: Jabulani, Ndaba Mhlongo (deceased)
Date of death: 15 June 2010
Place of death: Durban, South Africa
Cause of demise: Cancer
Early life and family
Busi singer was born in Inanda, KwaZulu Natal, on 28 October in 1947. Although much is not known about her parents, it is known that her mother, Flora Mhlongo, passed away in the year 2001.
Her siblings are Jabulani and Ndaba. Ndaba also passed away.
Did you know that Busi Mhlongo and Somizi Mhlongo are related? Somizi is Busi's nephew.
Career
The Queen of Maskanda began her career in the entertainment industry while she was young. She began singing in choirs and concert groups while still in school.
A Gallo Music talent scout soon discovered the star. She then moved to Johannesburg, where she made her first recording. Her 1963 rendition of 'My Boy Lollipop' soon became a national hit.
She also performed in musicals and also was a soloist in several jazz groups such as Early Mabuza's Big Five.
In the year 1968, Busi travelled to Lourenco Marques (Maputo) with Alfred Herbert's African Follies. She impressed some Portuguese musicians who were touring Mozambique. The Portuguese musicians then invited her to join their band and return to Portugal with them. Busi accepted the offer and moved to Lisbon.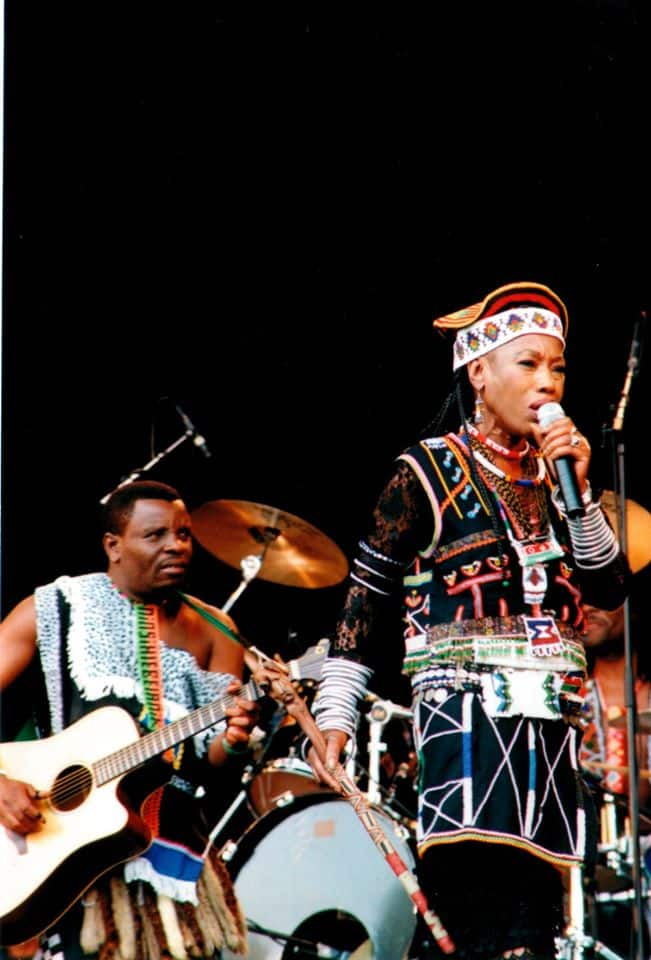 While in Portugal, she sang in various bands, nightclubs and also performed in musicals.
It was in 1972 that she moved to London to sing with Afro-jazz band Osibisa.
In 1979, she came back to South Africa during an African tour with Ms Letta Mbuli. For a significant part of the 1980s, she was based in the Netherlands.
In 1990, she came back to KwaZulu Natal and formed a band with South African musicians. The band's name was Twasa, and they toured Holland and Belgium.
READ ALSO: Naima Kay bio, age, real name, family, siblings, songs, albums, genre, Instagram
The romantic life of Busi Mhlongo
Before leaving for Portugal in the year 1968, Busi got married to drummer Early Mabuza. The couple had a daughter.
In a sad turn of events, shortly after Busi arrived in Portugal, she received news that her husband had been murdered. As she had gone into exile, she could not go back to South Africa to attend her husband's funeral or to take care of her daughter.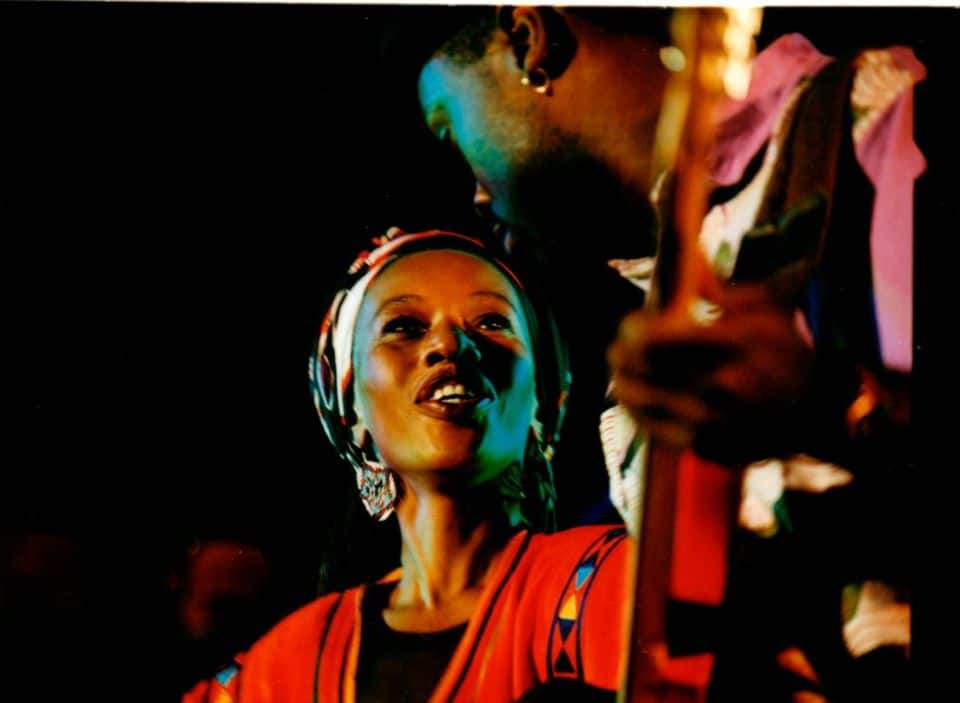 Busi Mhlongo songs
The artist was one of the most talented artists of her time. Her tracks not only oozed enthusiasm but were also educational. Her songs carried messages about South Africa's struggle for freedom and justice.
Some of her most famous songs include the following:
Yehlisan' Umoya Ma-Afrika
Inzinzswa
We Baba Omncane
Uganga Nge Ngane
Yiswe Wabant' a Bami - (featuring Lokua Kanza)
Indiza - (featuring Oumou Sangare)
Yaphi' Imali Yami
Lua Lua - (featuring Max L" sser's Ark)
Ntandane
Umenthisi
Ting-Tingi
Mfaz' Onga Phesheya
Song For Doc - (featuring Baba Serakoeng, Mabi Thobejane, Madala Kunene)
READ ALSO: Rob Van Vuuren age, daughter adoption, family, parents, comedian, TV shows, movies, Instagram
Busi Mhlongo albums
Her most famous collections include:
Urbanzulu
Release date: 5 February 1999
Label: M.E.L.T. 2000
Yehlisan Umoya Azania (In The Mix)
Release date: 2009
Label: M.E.L.T. 2000
Afro Melt Volumes - The Talented Ones
Release date: 2011
Label: M.E.L.T. 2000
Indiza - Voyages Through New Sounds
Release date: 2002
Label: M.E.L.T. 2000
Babhemu
Release date: 1990
Label: Munich Records
We Baba Omncane (in the Mix)
Release date: 2011
Label: Munich Records
Freedom
Release date: 3 September 2003
Label: Columbia Records
The Urbanzulu Remixes
Release date: 2005
Label: M.E.L.T. 2000
Awards
As a talented artist, Busi received several awards.
In 2003, she received three awards at the F.N.B. South African Music Awards:
Best Female Artist;
Best Adult Contemporary Album (Africa);
Best African Pop Album.
She also won a Kora Award for Best Artist- Southern Africa.
On 27 April 2011, State President Jacob G Zuma conferred her with the Order of Ikhamanaga in Silver for her contribution to the field of music.
In October 2007, the South African Broadcasting Corporation held the South African music benefit concert to honour Busi and celebrate her birthday. The concert was also held to raise funds for her hospital bills.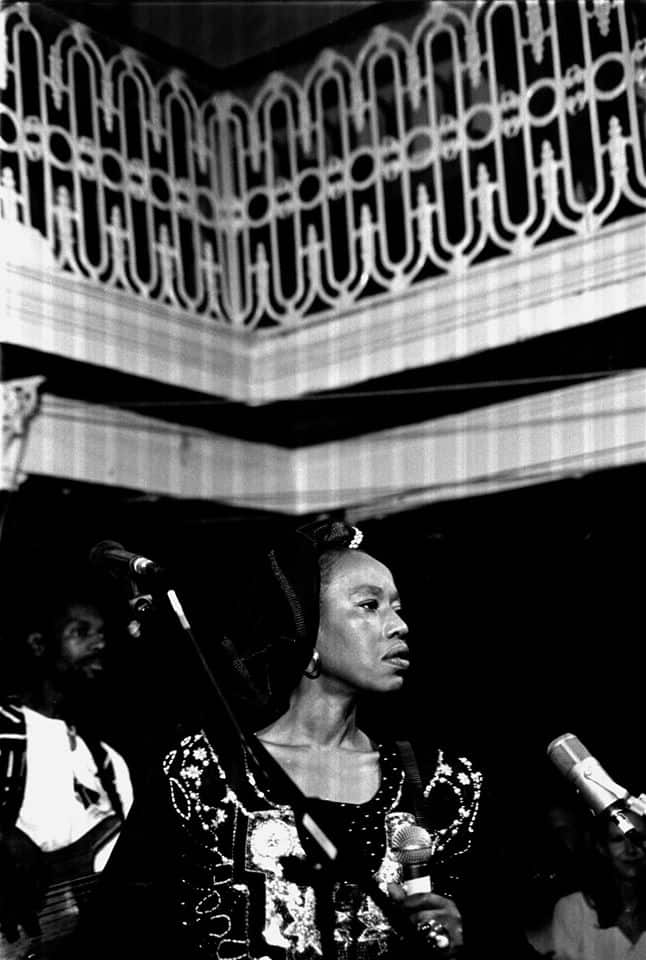 Busi Mhlongo funeral and cause of death
The artist passed away on 15 June 2010 at Inkosi Albert Luthuli Hospital in Durban, South Africa. She died of cancer. Her memorial service was held at Durban Playhouse on 23 June, 2010.
She was laid to rest in her late mother's grave at Phoenix Cemetery on 26 June 2010. Her brother, Jabulani, said that it was Busi's wish to be laid to rest with her mother.
While honouring her life, President Zuma, in his condolence message, quipped:
She transformed the Maskanda guitar music of migrant Zulu mine workers into an instrument of peace. Her music carried poignant messages of South Africa's struggle for freedom and justice. She ensured her compositions defied categorisation and emphasised the universality of the human race. Her love for music kept the flames of hope alive during our country's struggle for democracy. Her music encouraged and influenced a range of contemporary South African artists. She inspired the nation and let the world know of South Africa's quest for freedom.
Nearly ten years after her demise, Busi Mhlongo is still remembered and honoured. She made a mark in the South African music industry, and her influence will still be felt generations to come.
READ ALSO:
Joost van der Westhuizen: Illness, family, age and quotes
Dorothy Masuka bio, songs, albums, movies, facts
10 interesting facts about Miss Pru DJ you need to know
Source: Briefly News