Bucy Radebe bio, age, husband, record label, discography, profile
Bucy Radebe is a sensational South African Gospel singer. Her talented and powerful musical voice has seen her singing on multiple platforms and inspiring thousands of people. Her passion for her art saw her go solo from singing as a background vocalist to becoming a recognized female and youth Gospel musician.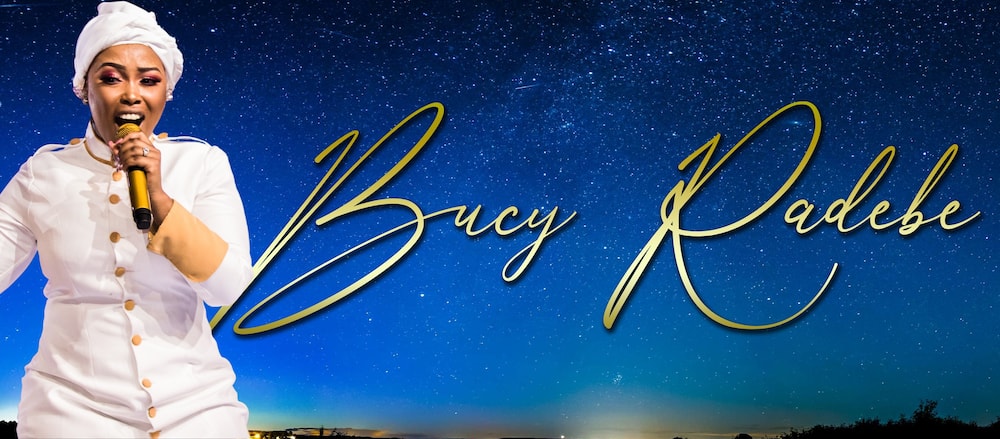 Bucy Radebe, whose actual name is Phumulani Asnath Radebe, adopted the name 'Bucy' as her stage name after people in the entertainment industry stuck with it when they heard her family call her that.
Bucy Radebe profile summary
Name: Phumulani Asnath Radebe
Stage name: Bucy Radebe
Age: 33 years
Date of birth: 16th March 1987
Place of birth: Maboloka
Nationality: South African
Profession: Gospel musician
Mother: Mme Esther Radebe
Record label: Polokego Music (Pty) Ltd
Album: Spiritual Encounter
Bucy Radebe Instagram: bucyradebe_za
Bucy Radebe Facebook: @BucyR
Bucy Radebe biography
Born from a musical family, it was almost inevitable that Bucy Radebe would also follow suit in becoming musically inclined. The Gospel singer started singing at the age of 3 thanks to her musical environment.
In 1997, when she was ten years old, Bucy attended Mafumbuka Primary School where she joined the school's choral choir. She then attended Botse Botse High School, and her love for music only grew more as she engaged in music activities.
READ ALSO: Khanyisa Bunu bio: Age, husband, family, career, comedy special, Scandal, profile
In her pursuance for her musical career, the talented Gospel artist participated in music-related activities. She was a youth choir member in her church AFM (House of Praise in Mabopane). In 2007, she became a member of Kopano Chorus, and later on in 2008, she joined Opera Africa.
Bucy Radebe did productions like Carmen, Princess Magogo, Ziyankomo, La-Traviata, Aida, Requiem CMass, and La-Bohem. She also sang at SA's Youth Awards in 2012 under Joel Maphosa's leadership.
Still in 2012, the singer started working with Tebs David, who introduced her to Apostle Solly Mahlangu along with other artists. She became Solly's back up vocalist since 2013 and travelled with him to other African countries. Bucy was also a background vocalist for Takie in his first album, Realibua Jesu. In 2018, the South African Gospel singer became a part of the Spirit of Praise 7 choir.
READ ALSO: Kagiso Lediga bio: age, wife, education, comedy, nominations, Pearl Thusi movie, contacts
Bucy Radebe stepped out of the shadows as a background vocalist last year and recorded her album in the same year in November and released it earlier this year in February. Her energy on stage has captured the hearts of many.
Bucy Radebe age
Bucy Radebe was born in 1987 on 16th March in Maboloka near Brits in North-West. She is 33 years of age.
Bucy Radebe husband
Bucy Radebe is rumoured to be engaged to her partner Thapelo Thoboke who is also her manager. The gospel musician was spotted with a fancy ring on her ring finger, and people believe that wedding bells are soon to be heard. The artist keeps a low profile in her private life.
Bucy Radebe music
Bucy started singing as young as three years old. According to the gospel singer, she had always loved music because something about it brought her so much joy. She was brought up in a musical family, and it is no surprise that she followed that passion.
Bucy Radebe genre
Bucy Radebe is a Christian. She sings gospel songs and is popularly identified as a female and youth gospel artist. Her stage presence is powerful and amazing to watch as she performs with high energy and sincerity.
Bucy Radebe album
Bucy Radebe released her first album in February 2020. The name of the album is Spiritual Encounter, which contains seventeen complete songs with singles. The album was recorded in 2019 in November. This was after the artist decided to have a solo career away from being a background vocalist.
READ ALSO: Tumi Voster: bio, age, baby, husband, parents, career, businesses, profile
Bucy Radebe songs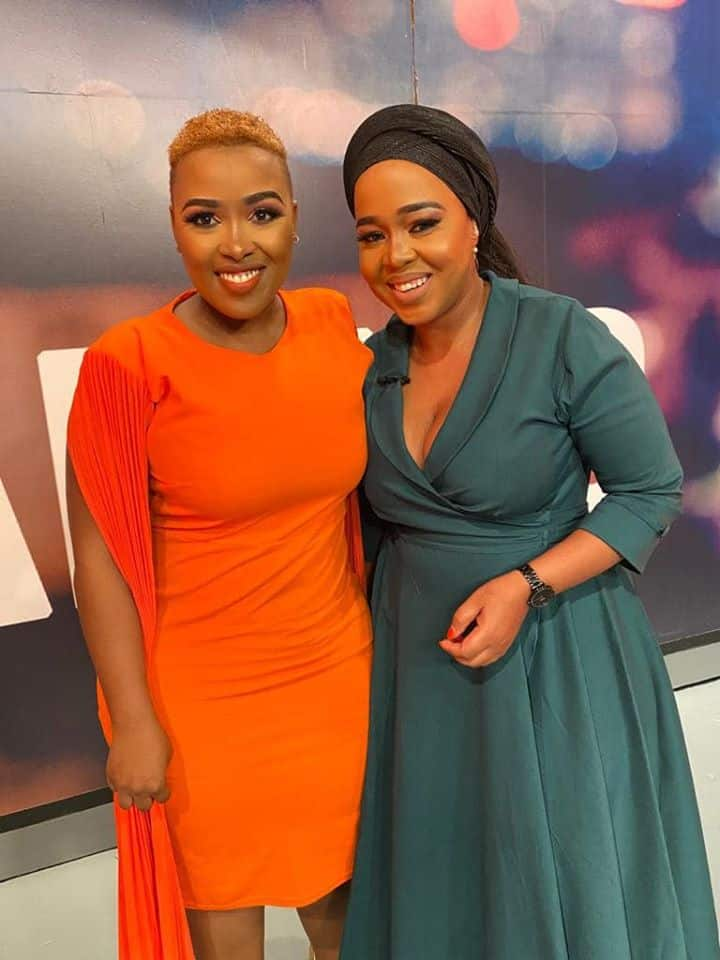 Before going solo, Bucy Radebe was a background vocalist for artists like Solly Mahlangu, Tebs David, Mmatema Moremi, Takie Ndou, and Zaza. She recently released her first album which has 17 songs in total. The names of the songs are:
Uzugcin'impilo Yam'
Neyi Zimu Medley (Tribute)
Ke Tla Sejara Sefapano
Excess Love
Ha ke Khumama
Ndibeke
Sikuyo Indlela
Thuma Mina
Worrier's Medley
Lebitso la Ngwana (Emmanuel)
Church Medley
Ngena Noah
Thuso
Joalo Ka Kgama
Waze WaMuhle
Ukhona Wesine
Taba E Molemo
Bucy Radebe record label
The songbird is signed to the POLOKEGO MUSIC (PTY) LTD record label. The group is situated in North West, South Africa. Through this record label, Bucy was able to promote her event in 2019 dubbed 'Restoration Night' and also release her album, Spiritual Encounter.
READ ALSO: Phuthuma Nhleko bio: age, wife, businesses, profile, net worth
Bucy Radebe on Spotify
Bucy's album, Spiritual Encounter, can be found on Spotify. Her top tracks include Uzugcin'impilo Yam' Ke Tla Sejara Sefapano, Worrier's Medley, Sikuyo Indlela, and Ha Ke Khumama. The album has approximately 16,514 listeners per month.
Bucy Radebe continues to top the gospel music charts as she progresses in her career. Her bold move in going solo has seen her performing on more prominent platforms, and she continues to be an inspiration to people as she does what she loves best.
Somizi's new cooking show has become an instant fan favourite since airing the first two episodes in the past two weeks. Briefly.co.za reported on Thursday 23rd that Somizi would be hosting Dr Rebecca Malope as next guest on 'Dinner At Somizi's'.
The Metro FM presenter urged the viewers of the show to bring their tissues because Ribs will serve rib-cracking jokes on Friday night. The show has already aired two episodes. The first guest was veteran actress Rami Chuene, who was followed by singer Zahara.
READ ALSO:
PJ Powers age, husband, Rugby World Cup, national anthem, songs, albums, record labels and Instagram
Stephen Saad age, children, wife, parents, education, contact details, and net worth
Nicky Oppenheimer age, children, wife, education, businesses, charity, cars, contact details and net worth
Source: Briefly.co.za