Harvey Weinstein bio: movies, age, guilty verdict, health, latest news
Harvey Weinstein was an influential filmmaker in Hollywood. He co-founded Miramax Films Corporation, a leading film company in the US, with his brother Bob in 1979. However, his career was jeopardized in October 2017 when the New York Times brought to the limelight numerous court cases that associated him with sexual predation. Among the many women who accused him are actresses like Anjelina Jollie and Gwyneth Paltrow.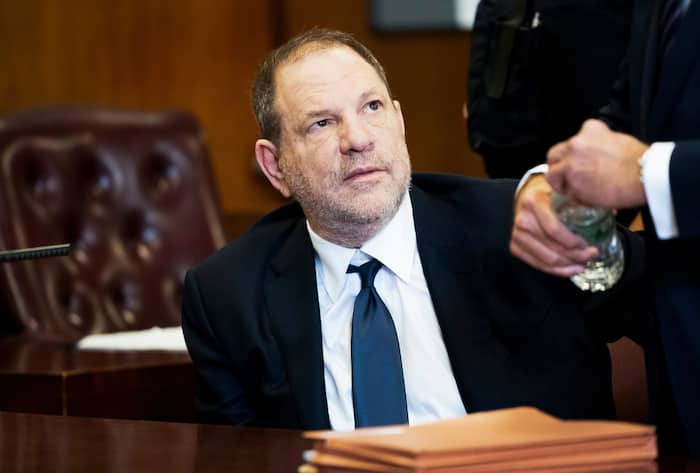 The disgraced former film producer resigned in 2017. People turned a blind eye to his accomplishments in Hollywood because he has been trending for all the wrong reasons since 2017.
Harvey Weinstein profile summary
Full name: Harvey Weinstein
Gender: Male
Date of birth: 19th March 1952
Age: 67 years
Occupation: Film director and producer, screenwriter, businessman
Nationality: American
Harvey Weinstein biography
Born on 19th March 1952 at Flushing, Queens, in New York, Harvey Weinstein age is 67 years. He graduated from the University of Buffalo, New York, in 1973. His creation, Marimax Films, is named after his parents, Max and Miriam Weinstein. Harvey has been the face of the company ever since it was born in 1979 because he is more popular than Bob.
Marimax's first hit film, sex, lies, and videotape, was produced in 1989. This controversial movie put the company in the spotlight. More films that they released afterward performed exceptionally well on the market. They got their first Oscar award, The Best Picture, in 1996 when they produced The English Patient. They got more awards from other movies afterward, such as Shakespeare in Love (1998).
Walt Disney Company bought Harvey's company at approximately $60 million in 1993. The co-chairmen seats were reserved for the Weinstein brothers.
Was Harvey Weinstein Obama's friend?
His political connections enabled him to rise to the topmost ranks in Hollywood. He hosted fundraising campaigns for presidential aspirants, including Hillary Clinton and Barrack Obama. He also supported Gloria Steinem for the faculty chair office at Rutgers University.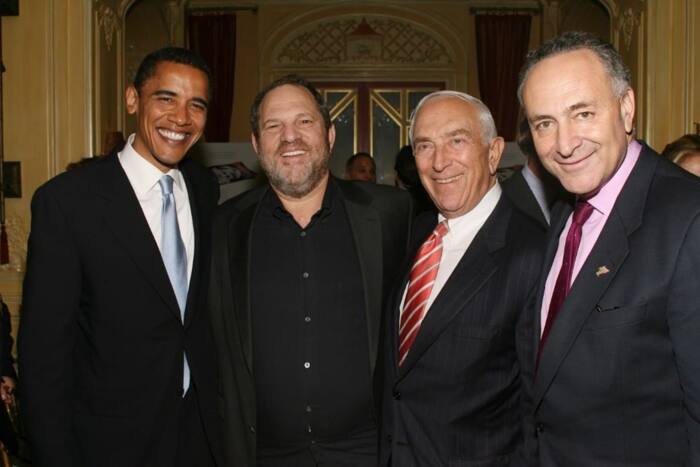 In 2005, the brothers established the Weinstein Company and departed from Miramax Films. The new company has released several great films like Grindhouse in 2007, The Reader in 2008, and The Imitation Game in 2014. They were honored with the Best Picture honors because of these movies: The King's Speech (2010) and The Artist (2011).
Disney sold Miramax to Filmyard Holdings in 2010. It was resold to the beIN Media Group in 2016. According to the Town & Country Magazine, Harvey Weinstein net worth is approximately $300 million.
Who is Harvey Weinstein's wife?
He married Eve Chilton in 1987 and divorced her in 2004. He married Georgina Chapman, his co-founder of Marchesa, in 2007. She filed for divorce in October 2017 because of the sexual harassment accusations against him.
Harvey Weinstein kids no longer speak to him
The rape cases have made his older children, Lily (25), Emma (22), and Ruth (17), distance themselves from him. He gave birth to them with Eve Chilton. His lawyer insisted that he has a flourishing relationship with India Pearl (9) and Dashiell (6), the kids he has with Georgina.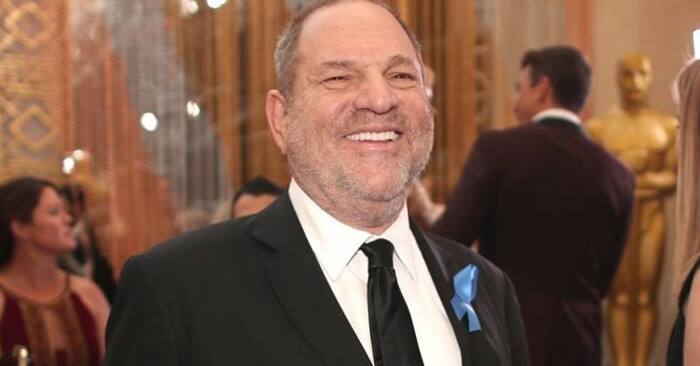 READ ALSO: Lerato Kganyago now a married woman, bae pays lobola for her
Harvey Weinstein news: The sexual assault scandals
He was accused of rape and other sexual crimes in October 2017 by several women, but he pleaded not guilty. Weinstein's Company fired him on 8th October because the allegations increased after the first case was filed. He retained his board member's seat but later on resigned.
Weinstein went to a sexual addiction rehab
He went in for sexual addiction treatment at the Arizona rehab facility. Actresses Ashley Judd, Asia Argento, Kadian Noble, Anjelina Jollie, and Gwyneth Paltrow also filed their complaints. Six more women threatened to sue the Weinstein Company, Marimax, and the two brothers for the sexual mistreatment they went through while working for them.
His assistant, Sandeep Rehal, also claimed that he forced her to facilitate his sexual encounters aside from harassing her sexually.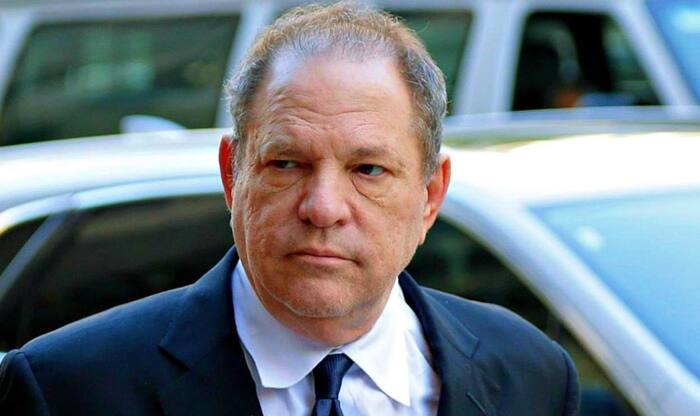 READ ALSO: Social media reacts to Lady Zamar's recent allegation against Sjava
Weinstein Company tried to prevent The New Yorker from involving them in Harvey's cases because it did not protect its workforce from sexual mistreatment. Weinstein also threatened to sue The Times and even tried to intimidate Rose McGowan, the most fearless informant in the case.
Weinstein surrendered to the authorities
He was arrested on May 25th, 2018, because he turned himself in. He was charged with several sexual related offenses and paid a cash bail of $1 million.
On May 23rd, 2019, The Weinstein Company considered paying a $44 million settlement to resolve the case. The negotiations failed. There are rumors that in December 2019 there were new negotiations to settle the victims $25 million.
Harvey Weinstein guilty verdict for sexual assault
His trial began on January 6th, 2020. On February 24th, 2020, he was convicted of sexually harassing Mimi Haleyi and third-degree rape on Jessica Mann's case. He was found innocent of some sexual abuse accusations. Harvey Weinstein case was closed on March 11th, 2020. He will serve a 23-year jail sentence.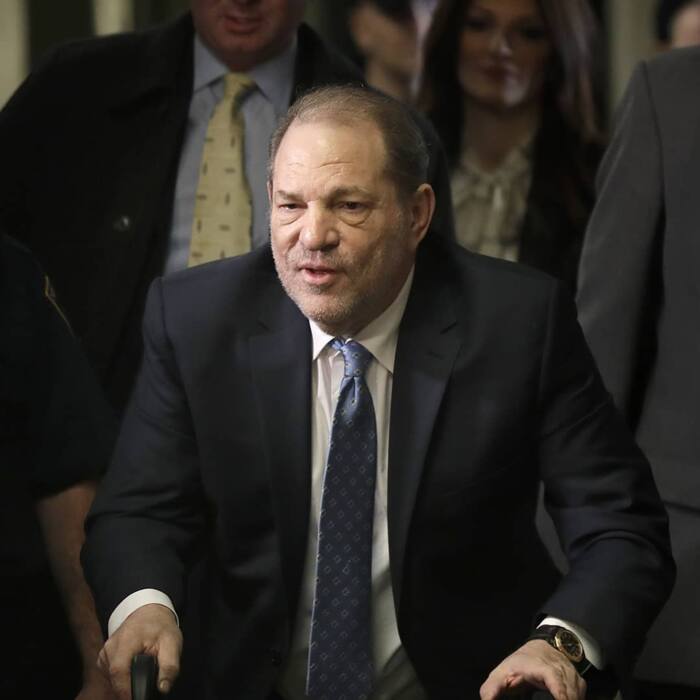 READ ALSO: Singer Madonna left in tears after falling during Paris concert
He was critically ill: Harvey Weinstein latest news
Harvey Weinstein lawyer, Arthur Aidala, revealed that his client was going to contest the ruling. He was held at Rikers Island to wait for the final verdict. He was also getting medical treatment at Bellevue Hospital in New York.
According to CNN, Harvey Weinstein health was critical. In 2019, his lawyer Donna Rotunno stated in court that Harvey went through a back surgery because of a car accident; hence, he needed the support of a walker. His condition also required medical treatment to protect him from blindness.
Harvey Weinstein is one of the few Hollywood masters who have left the industry with the most disgusting legacy. Most people may not remember his achievements because he tarnished his image. His name has changed to "the sexual predator."
READ ALSO:
Malema wants more in damages from Mamabolo - R2 million
'Home Alone' star Macaulay Culkin to feature in 'American Horror Story'
15 Brad Pitt hottest photos of all time
Source: Briefly.co.za