Mpumi Mophatlane bio, age, husband, acting career, profile
The beautiful and classy Mpumi Mophatlane from the television reality show, The Real Housewives of Johannesburg, defines herself as the queen of shade. Since her first appearance on RHOJ season 2 in 2017, she has been a household name because it is not difficult for anyone not to notice her luxurious lifestyle. The fans of the show know her as Mrs Mops. RHOJ Is an exciting show about personal lives and daily stress that women face in marriage, business, and friendships.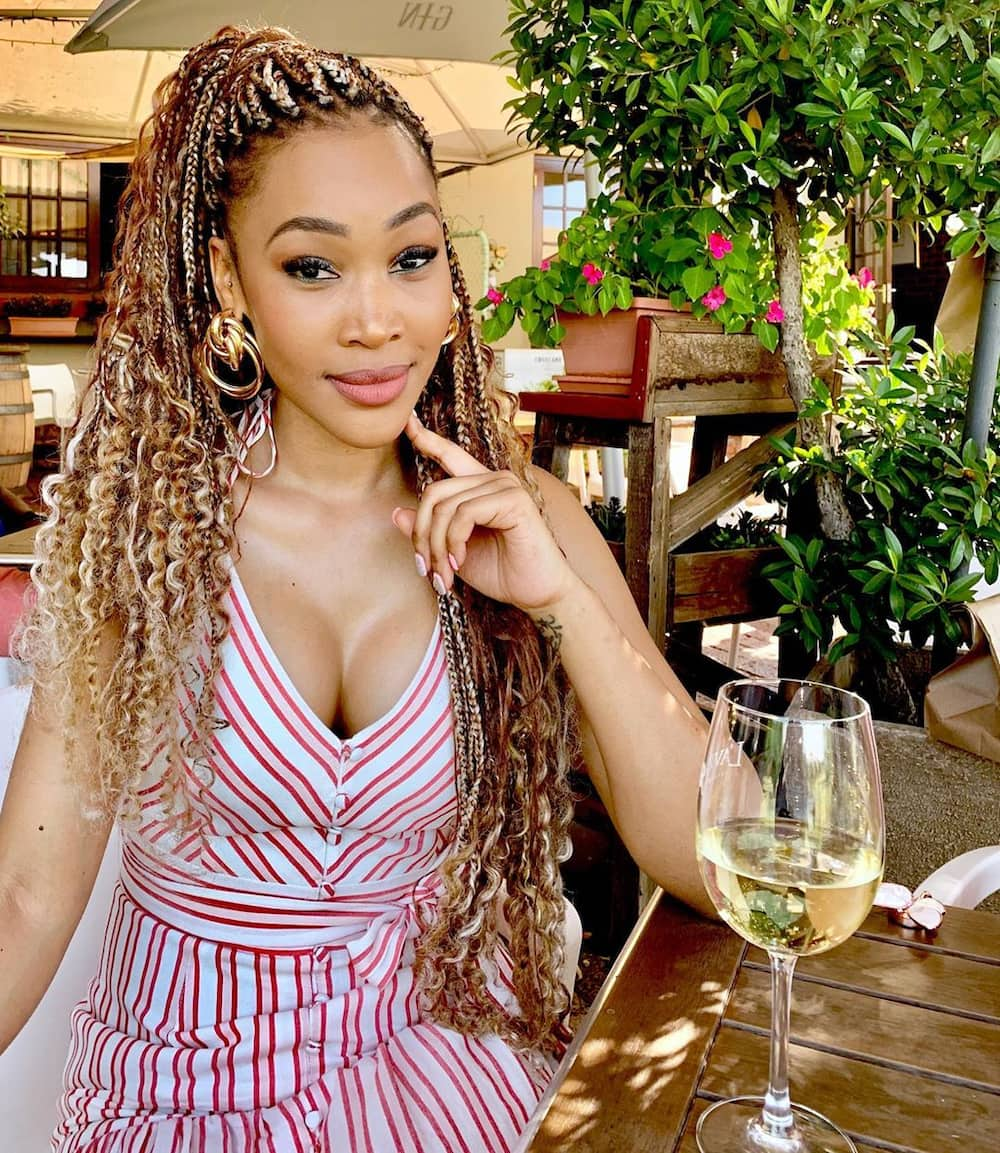 Mops' love for elegant things in life makes her interesting for others. She creates tension among the fellow members of the cast anytime she appears on the show, which is excellent for the show. Without drama, who would be interested in watching it? Does she go overboard? Is she the same person behind the camera? Find it out here.
Mpumi Mophatlane profile summary
Full name: Nompumelelo Thandeka Mophatlane
Year of birth: 1987
Age: 33 years
Gender: Female
Occupation: Actress
Nationality: South African
Instagram: @mpumimops
Mpumi Mophatlane bio
Born in 1987, the 33-year-old Mpumi Mophatlane is from a family of taxi owners. She was born in Tsakane, Johannesburg. She loves yoga, boxing, shopping, and reading.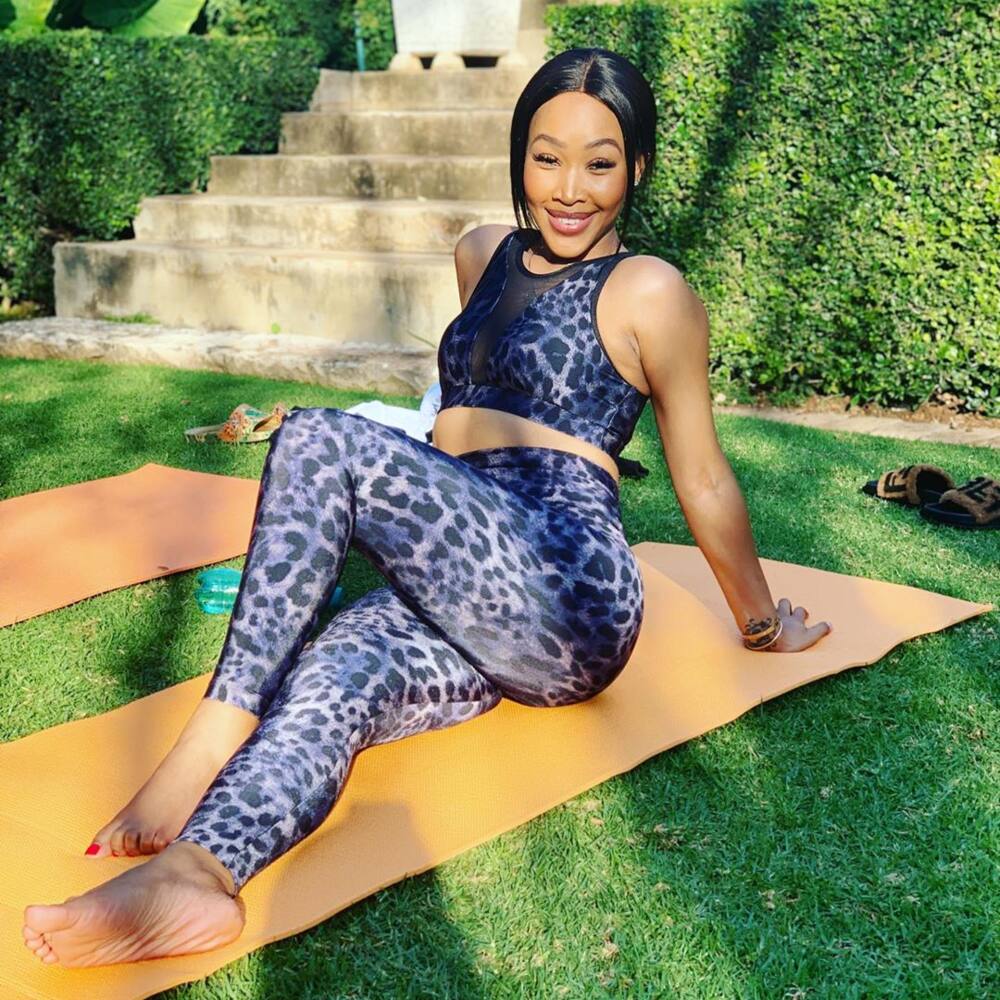 Mpumi Mops husband
Is Mpumi Mops married? Yes, she is the wife of a prominent man, the father of her three children. Mpumi Mophatlane husband is the founder of two companies, Randvest Capital and Business Connexion Group Ltd. He is also an IT guru and the director and chairman of Bothomed (Pty) Ltd. They fell in love with each other in their first year at the university. The romantic Lenamile Isaac Mophatlane treated his queen to a Milan, Italy tour and married her shortly after.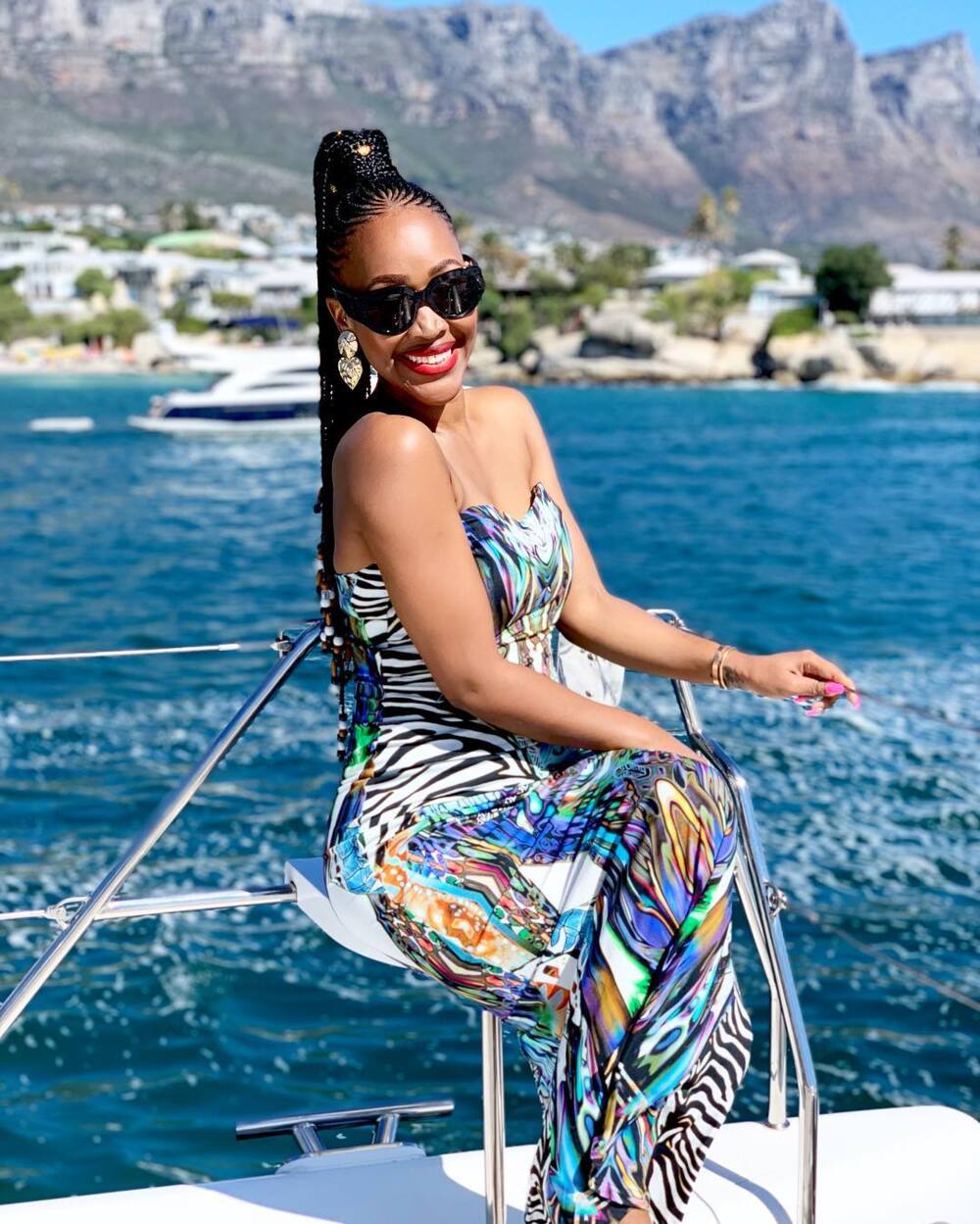 Acting career
The girl appeared on the show The Real Housewives of Johannesburg.
Mops' unending drama in The Real Housewives of Johannesburg husbands
In Mpumi 2017 role on the Real Housewives of Johannesburg season 2, other ladies were hostile towards Mpumi Mops because of her comments towards some of them. Mops said unkind things about Brinette when she was in trouble. The other ladies did not take it kindly; hence they plotted to get back at her. They made her life like hell in the reunion episodes to teach her lessons. Brinette accused Mpumi of being an adulterous woman. The accusations stirred a lot of drama in the show.
The RHOJ superstar came into the show to connect with women who are like her. She said:
The biggest misconception people have about the show is that it's superficial and fake, which is not true. The women on the show connect on a deeper level, and even when we fight, we always make up. We have formed a wonderful sisterhood.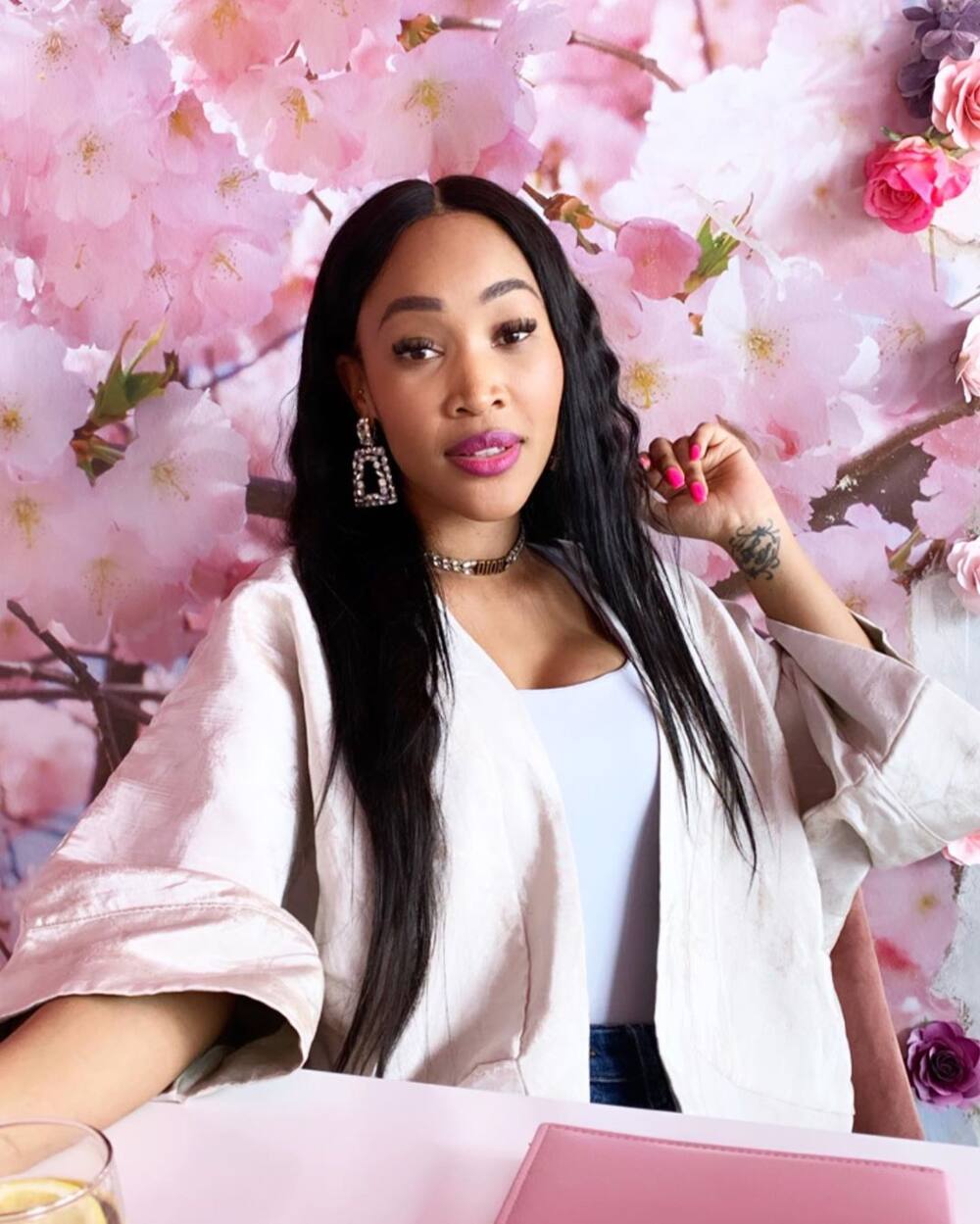 READ ALSO: 'Real Housewives of Jozi' star threatens to sue cast mates for defamation
Why did Mihlali Ndamase attack Mrs Mops on social media?
Some of the supporters of the show went wild on social media because of the controversial comments that Mpumi made on several occasions. The famous South African Vlogger, Mihlali Ndamase, also confronted her when she posted a comment to insinuate that African men are robbers. Ndamase wrote:
Bathong Mrs Mops and Lebo's remarks about the boys in the last episode of #RHOJ were so cringed… 'OMG, are we gonna get robbed?'. 'the guys are clean now, they've showered. We don't have to hold onto our handbags anymore'. Bathong.
READ ALSO: Katlego Danke says goodbye to 'Isidingo' as it comes to an end
FAQs
Here are the most common questions that people ask about the star:
1. Who is Mpumi Mophatlane?
She is a reality show actress on The Real Housewives of Johannesburg season 2. She was also in season 1. The show is aired on Fridays at 1900hrs on 1 Magic, DStv channel 103.
2. Who is Mpumi Mops husband?
She is married to Lenamile Isaac Mophatlane. He is the founder of Randvest Capital and Business Connexion Group Ltd. He is also an IT professional and the director and chairman of Bothomed (Pty) Ltd.
3. Who is the real cast of The Real Housewives of Johannesburg?
RHOJ cast has amazingly talented, wealthy, and brilliant ladies. They play their roles with all their hearts. These actresses show the reality of the life of women and motivate other ladies in society to rise up.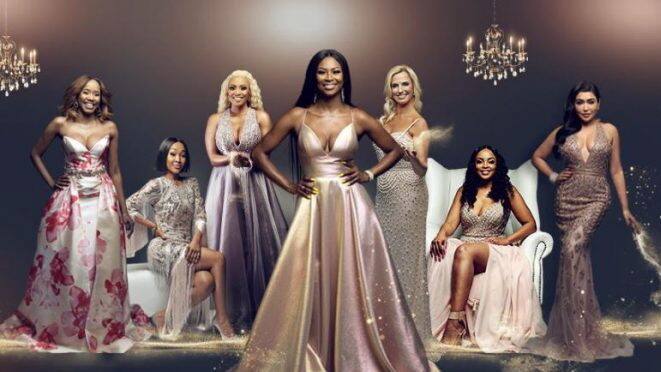 The cast includes:
Lethabo Mathatho, Lejoy, is from Seshego, Limpopo. She is a radio and television presenter. Lethabo is a journalism graduate from the Tshwane University of Technology. She is transforming lives through her LeJoy Foundation.
Tarina Patel was born in Cape Town and grew up in Durban. The Bollywood actress and businesswoman will leave you entertained throughout the season.
Brinnette Seopela is an entrepreneur in beauty and cosmetics. She owns a spa.
The free-spirited Mpho Merriweather was raised in the UK in a single mother family of five kids, but she was born in Botswana. She is a gifted jewelry designer and the manager of Afropunk.
Christall Kay is a businesswoman, singer, and a former lawyer. She is building her career in music.
Lebo Gunguluza is from Welkom. She is the wife of the famous businessman, Lebo Gunguluza. She is South Africa's youngest publisher to have published South African Music Awards (SAMAs) magazine for five years.
Nompumelelo Mophatlane will undoubtedly cause more drama in the show this time.
Mpumi Mophatlane is one of the two actresses from The Real Housewives of Johannesburg season 1, who made it into season 2. That shows that she is a gem and an asset in the show. Watching her perform will make you love or hate her because she is quite a puzzling person. No one can foretell the impression you will have about her until you watch the show and figure it out on your own from the emotions that her performance will provoke in you.
READ ALSO:
Connie Ferguson's daughter Lesedi hopes to make it on her own
African beauty in Hollywood: Sonia Mbele is living her best life
DJ Maphorisa's all about blowing whistles while you grooving
Source: Briefly.co.za