Imagine investing in something that you are passionate about and then diversifying into another thing, and then, decades later, making up your mind to return to your previous venture. That is how fascinating and adventurous the life of Michelle Bruce has been. If you wish to find out more about the goddess who has been aging like fine wine, you might want to read on.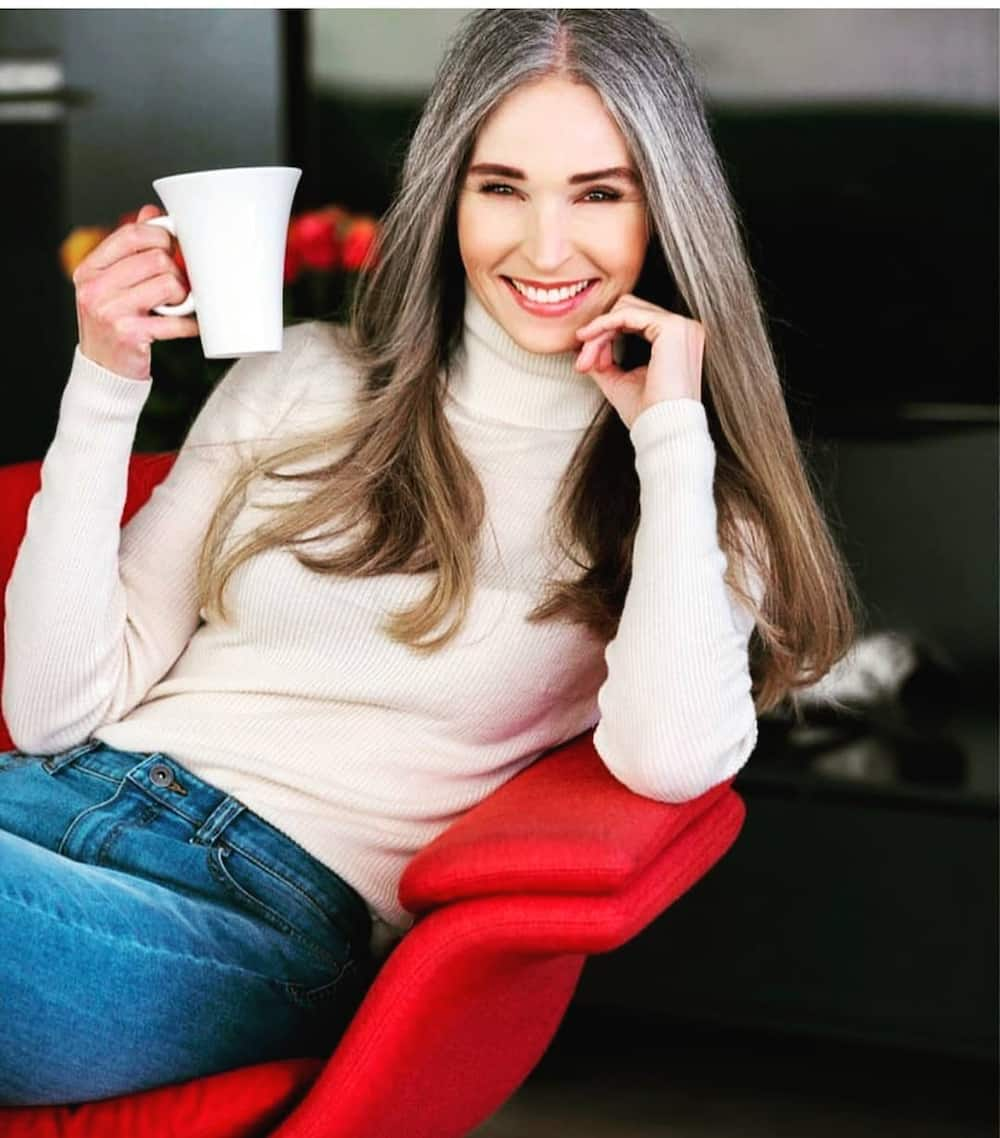 If you are from Generation Z, you might probably not recognise Michelle Bruce. The celebrated icon was the titleholder of Miss SA in 1989. What is interesting about her journey is that she opted to return to modelling more than two decades after she won the title. Would you like to know why? If so, you might want to stick around.
Michelle Bruce profile
Full name: Michelle Bruce Mountain
Gender: Female
Nationality: South African
Profession: Professional model and former Miss SA titleholder
Michelle Bruce biography
Have you ever wondered what happens to models when they retire from the career, or after they have hit the highest pedestal of the venture? You will not believe the path that Michelle Bruce took decades after winning the much-coveted title. Her biography highlights her journey.
Michelle Bruce age
How old is Michelle Bruce? She was twenty-two when she won the Miss SA title in 1989; hence, she could be fifty-three years old as of 2020.
Michelle Bruce family
She was born in Johannesburg, and her father was a pilot, while her mother was an entrepreneur and bookkeeper. She spent the better part of her childhood in Johannesburg before she relocated to Germany when she was eighteen years old. She then relocated to Spain and later Switzerland where she lived for four years.
Michelle Bruce ex-husband
The name of her ex-husband is Ian Stern, who is a lawyer.
Michelle Bruce children
The beauty is the mother of two, a son and a daughter. Both of her kids are passionate about acting.
Michelle Bruce modelling
At the tender age of 16, she was already curating her modelling career. By then, she was a student at a performing arts school of ballet. After completing grade nine, she switched to a new school because she was passionate about Science, and her former school did not offer the subject. In her new school, she was influenced into joining the fashion show, which she ended up winning. Winning the competition also landed her a modelling contract.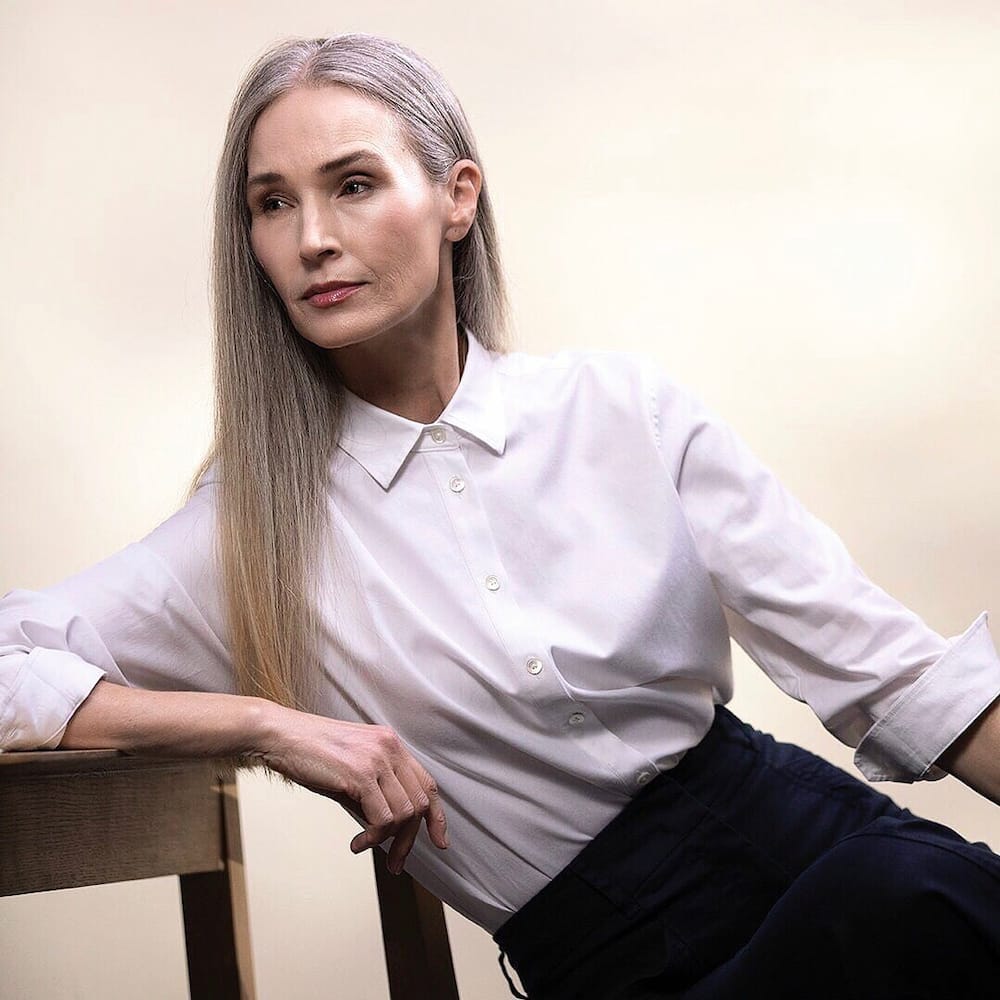 She got fully invested in her modelling career when she was in Europe. She enjoyed the travelling aspect of the venture. She acknowledges being an international model as she enjoyed running it like a business.
Michelle Bruce Miss SA
The highlight of her modelling career was when she won Miss South Africa in 1989 at the age of twenty-two. She focused on the business part of her career. She later diversified the venture and started a business, forgetting about the admirable title that she once held. Decades into the business, she opted to rekindle her modelling career at the age of fifty. This was after she had closed her business and taken time to soul search. She declared that she was going to awaken her modelling career which she would organically channel into acting.
Interestingly, Michelle Bruce Mountain barely mentions her Miss SA title whenever she is auditioning. She insists that she would love her hard work to be seen for what it is and not be judged by her past success.
READ ALSO: Complete list of Miss South Africa title holders
Michelle Bruce today
Apart from her desire for modelling and acting, she has always shown a passion for healthy living. She has been on the forefront to educate the public about being cautious about the foods that they eat and the products that they subject their bodies to.
Michelle Bruce pictures
In case you did not know her, these pictures will amaze you at how gorgeous she is. You might find yourself second-guessing her age.
Her modelling skills are still the best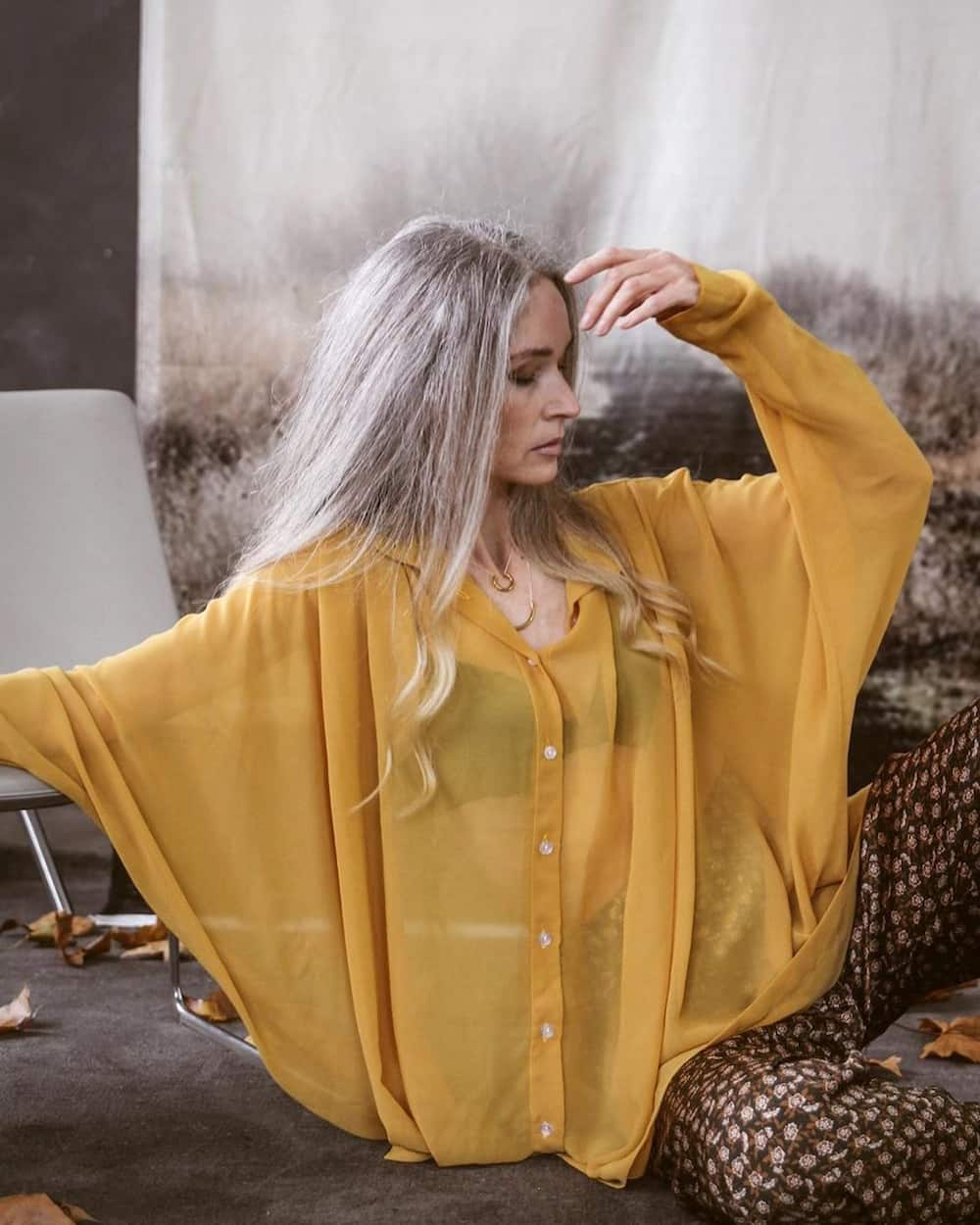 Looking at her pictures and how perfectly she poses for photos, you will be convinced that she was born to be a model.
She has the body of a goddess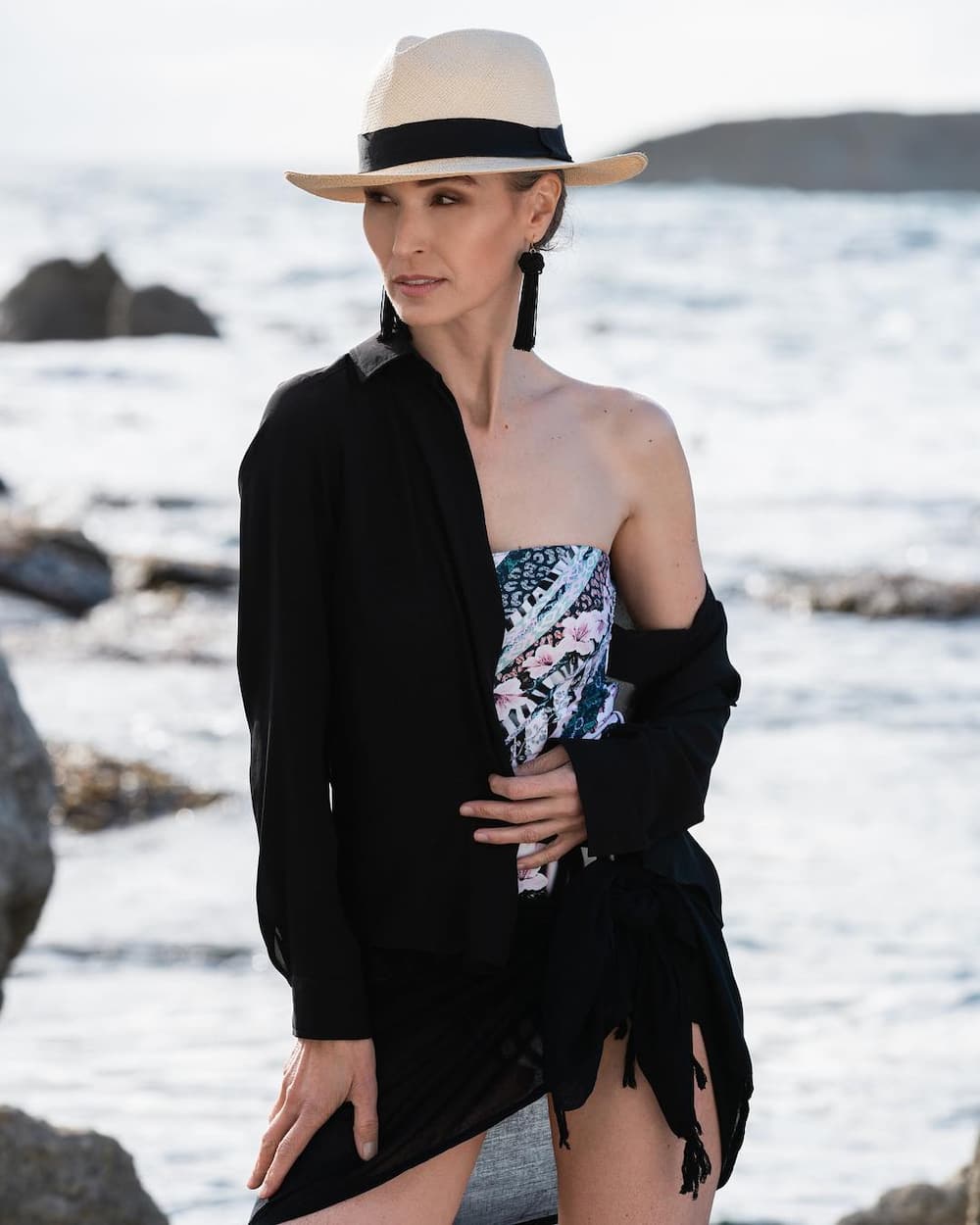 Her physique is worth dying for.
Her hair is her centre of attraction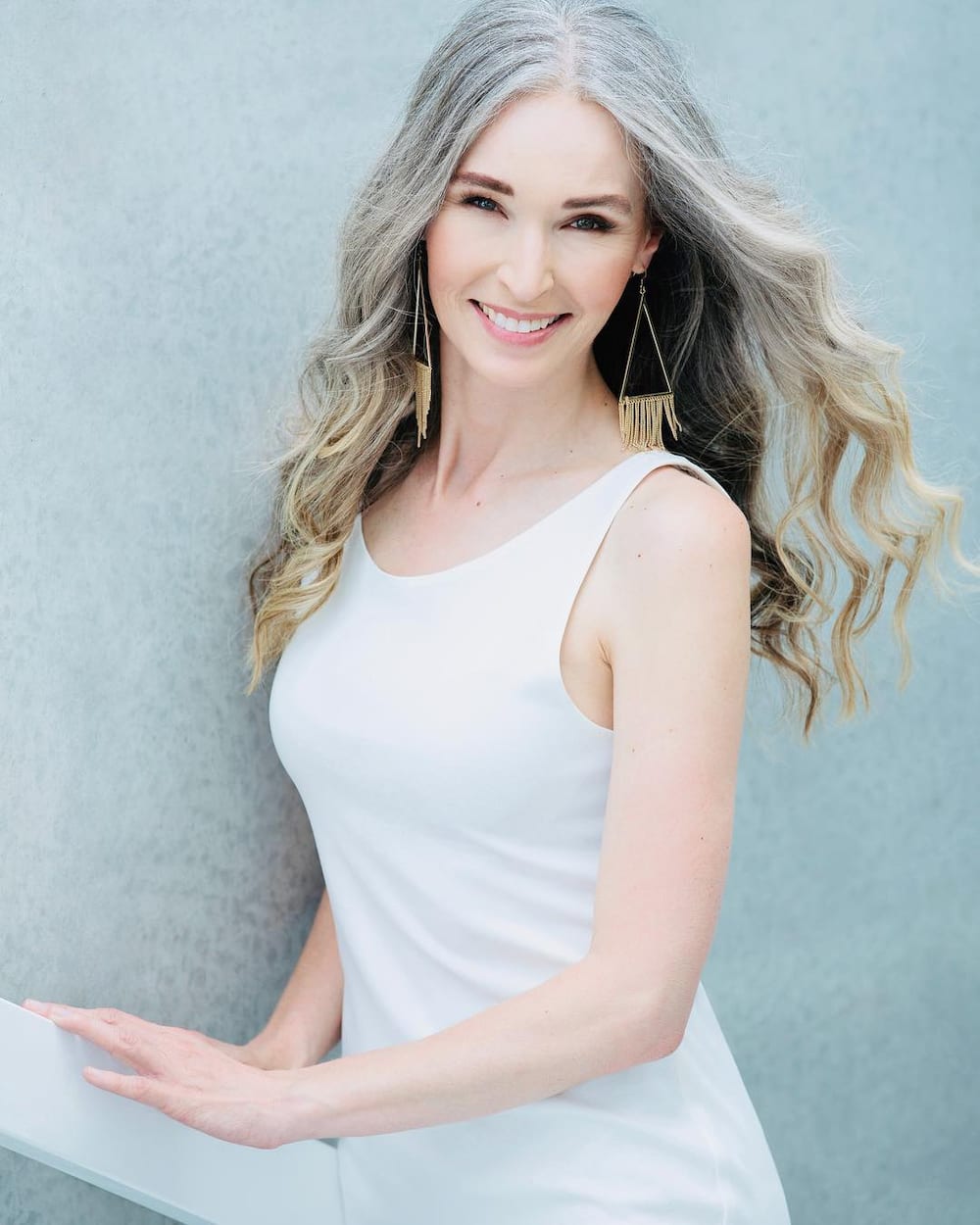 Apart from her gorgeous body and face, her hair has a unique way of capturing the attention of most people.
The biography of Michelle Bruce depicts how brave and adventurous she is. Her life has been about pursuing the things that she is passionate about. She did not let her age come in her way to declare her stand regarding modelling. Interestingly, she can still pull the poses and bring out the beauty in the art.
READ ALSO:
Miss Universe Zozi Tunzi and Siya Kolisi reunited at #SONA2020
100 most influential South Africans of 2019 revealed: Mihlali & Zozi
The rise of the beautiful and powerful pageant queen Zozibini Tunzi
Miss Universe does classic New York thing - buys hotdog with ketchup