Jonathan Oppenheimer age, children, wife, parents, businesses, net worth
Jonathan Oppenheimer, the Director of E. Oppenheimer & Son Limited, is a South African billionaire who is dedicated to developing Africa. He hails from the Oppenheimer family, the founders of the De Beers diamond mining company. The company was established in 1988, and it is the world's largest producer and distributor of diamonds. In 2012, it was sold to AngloAmerican.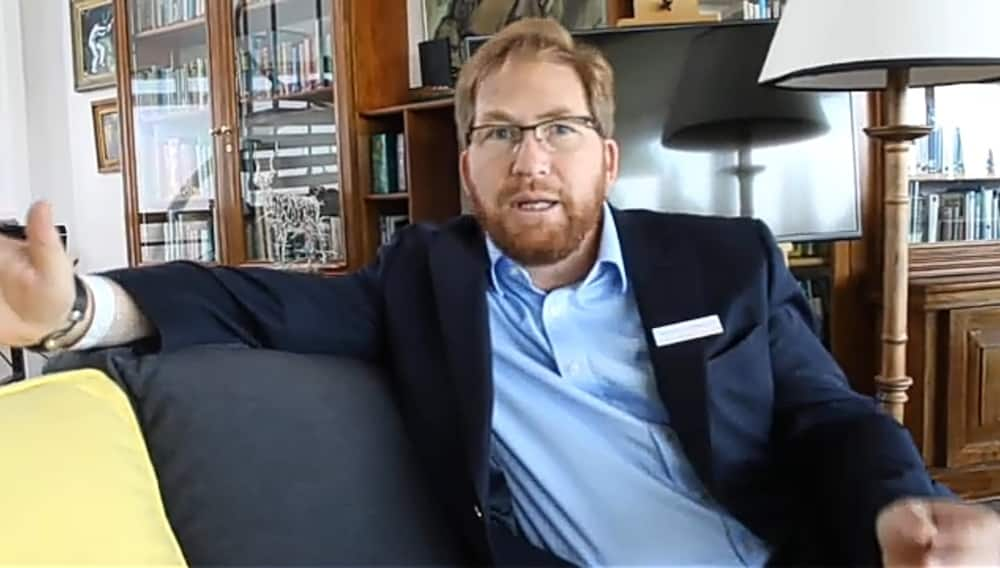 According to Forbes release in 2020, Nicky Oppenheimer net worth is $7.7 billion. The net worth is a combination of Nicky and the Oppenheimer family's wealth; hence Jonathan Oppenheimer net worth is also included in this figure.
Jonathan Oppenheimer profile summary
Full name: Jonathan Maximillian Ernest Oppenheimer
Date of birth: 18th November 1969
Age: 50 years
Career: Businessman
Nationality: South African
Jonathan Oppenheimer biography
He was born on 18th November 1969 in South Africa. He has worked for De Beers diamond mining company and AngloAmerican Corporation his entire life. He was sent to Harrow School and Christ Church in Oxford. He was a skilled cricket player of the Oxford University cricket club. Jonathan loves golfing and flying.
Maximillian is the current Director of E. Oppenheimer & Son Limited. His career started at N. M. Rothschild & Sons before he moved to AngloAmerican Corporation as a senior vice president in 1999. He left the company in 2000. He joined De Beers diamond mining company in 2000, where he served in several capacities. Jonathan was among the decision-makers who delisted De Beers in 2001 and sold the Oppenheimer family shares to AngloAmerican in 2012 for $5.1 billion. At De Beers, he served for many years.
2001-2004: He was the management of government relations.
2004-2006: He became the managing director.
2006-2012: He served as the head of the chairman's office.
Jonathan co-founded Brenthurst Foundation with his wife. It spearheads the growth of Africa. The Oppenheimer's family and Temasek Holdings came together and established Tana Africa Capital that invests in various business opportunities in Africa. He is also the non-executive director of a chemical company called Umicore.
The Presidential Advisory Committee on the Economy in Malawi, which was established by Brenthurst Foundation, is one of the many boards and advisory panels that he has sat on.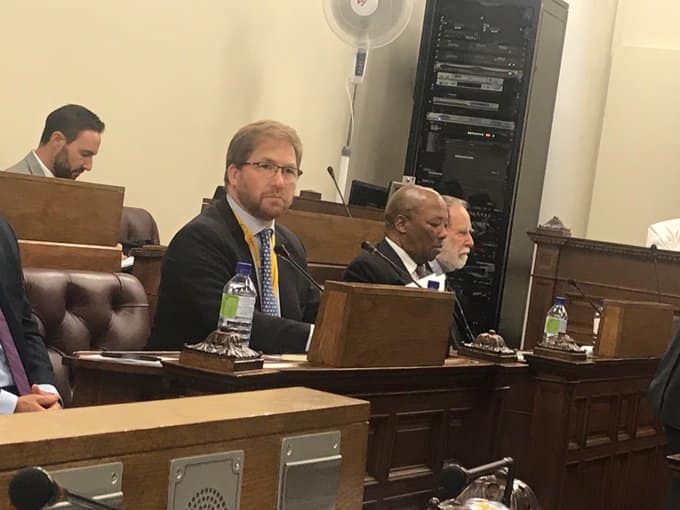 Jonathan Oppenheimer family
Jennifer Ward Jonathan Oppenheimer got married on 18th June 1994 at St. Mary's Anglican Church in White Waltham, Berkshire, England. Jennifer Janvier Ward was the beloved daughter of Mr and Mrs Rodman Ward of Centerville. She was a law graduate from Harvard University and worked at the New York law firm. Jennifer passed away on 16th May 2017 at her home in England because of cancer. Jonathan Oppenheimer children with his late wife are Samuel, Isabel, and Nathaniel. They were beside her when she took her last breath. There is no information on Jonathan Oppenheimer girlfriend. Probably, he is still single.
His great grandfather, Ernest Oppenheimer, established AngloAmerican Corporation in 1929. In 1988, Cecil John Rhodes created the De Beers mining company. Jonathan's father, Nicky, was the chairman of De Beers. His mother's name is Orcillia Lasch.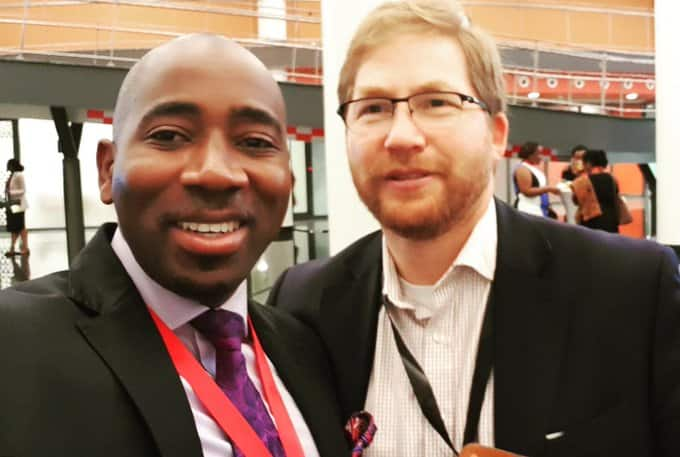 READ ALSO: Coronavirus: World's richest man Jeff Bezos loses R129 billion
What is Nicky Oppenheimer's net worth?
Jonathan's father, Nicky, has a net worth of above R100 billion. He owns land in South Africa, Botswana, and Zimbabwe that totals up to at least 720 square miles. In 2014, he started Fireblade Aviation in Johannesburg that offers chartered flights.
His mansion in White Waltham, USA, costs around $6.1 billion. He owns Brenthurst Gardens estate in Johannesburg and an estate at Waltham. Tswalu Kalahari Reserve belongs to him, and it is the largest private game reserve in South Africa. There is no information about Jonathan Oppenheimer house, but he lives in Johannesburg.
Jonathan's father pledged to donate money towards the Solidarity Fund during the COVID-19 epidemic
South African billionaires, Johan Rupert and Nicky, will donate R2 billion to Solidarity Fund to help the country in the coronavirus season. The country has requested its people to stay at home until 16th April to slow down the spread of the virus.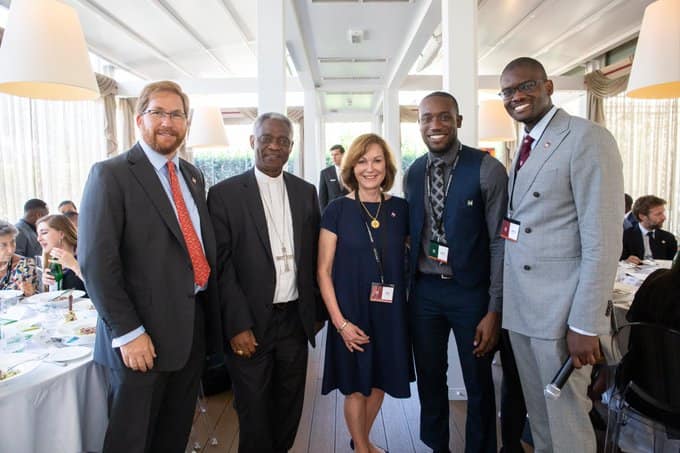 READ ALSO: Top 15 richest business owners ranked: black South African millionaires
Frequently asked questions (FAQs)
Here are the most common questions:
How much is De Beers worth?
In 2019, the De Beers company was worth $4.6 billion.
How much is the Oppenheimer family worth?
The family is worth $7.7 billion.
Who is Nathaniel Oppenheimer?
Nathaniel is Jonathan Oppenheimer son.
Who established the Oppenheimer Memorial Trust?
It was created in 1985 by the late Harry Oppenheimer. Harry is the grandfather of Jonathan. The trust fund offers scholarships to post-graduate scholars who have outstanding academic qualifications, but they are struggling financially. The trust fund specializes in giving out scholarships for post-graduate studies only.
Jonathan Oppenheimer is a business genius. He has made the family business to flourish and maintained their family's honour after taking over from his father. Although he is blessed to be born in a wealthy family, he works hard for his family.
READ ALSO:
Africa's richest: 10 African billionaires and their net worths
30 Years of wealthiest people in the United States of America
Johann Rupert Biography: Son, Daughter, Wife, Cars, House, Latest News and Net Worth
Source: Briefly.co.za