How does Airbnb South Africa work? Everything you must know before hosting in 2020
Are you a property owner looking for a profitable rental option? Airbnb South Africa offers excellent business opportunities for you. It is an amazing income channel, but detailed information is essential and proper homework needs to be done to enjoy the best of it. Before going into it, you need to put your location into consideration. The average income of an Airbnb Gauteng host cannot be the same with an Airbnb Sandton host.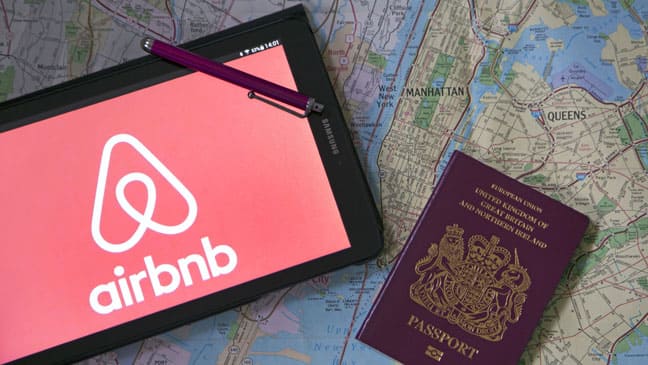 Among all the rental options for property owners, Airbnb appears to be the best as there are numerous advantages over the yearly rental. For instance, an Airbnb Pretoria host may be able to earn over 40% more than a landlord who gives his house out on annual rent. The common question one may ask is, "how do I prepare my house for Airbnb?" This and other points are covered in this article.
What you need to know about Airbnb?
Airbnb has been serving travellers since 2008. It was the year the trio of Brian Chesky, Joe Gebbia, and Nate Blecharczyk launched Airbnb. The first Air bed and breakfast listing were in Brian and Joe's apartment in San Francisco.
READ ALSO: eBay South Africa: App, website, log in, how it works, and things to do
Today, what started as a small business has above three million properties listed on their website. They have reached over 65,000 cities around the world. For instance, Airbnb.co.za has had over 7,500 active hosts. It has seen inbound guest bookings of 134,000. The number keeps growing day by day.
How does Airbnb work?
Travellers who are familiar with this rental option have taken advantage of the platform to solve their accommodation issues. The online peer-to-peer marketplace connects travellers with local short-term accommodation providers, also known as hosts. The hosts make available their properties for a fee.
If you are worried about where to stay South Africa during your next travel, it is time to join other travellers from around the world to search the website for available properties. For those who wish to become hosts on this platform, follow these simple steps:
Sign in with your Facebook. You can also sign with your Google account or your email address.
You will need to add your date of birth. This will serve as proof that you are more than 18 years old.
Sign the terms and conditions. You must agree never to discriminate based on race, age, nationality, disability, religion, gender, ethnicity, or sexual orientation.
In the next step, select the maximum number of guests and property type and others.
Add photos, phone numbers, and other necessary data.
How does Airbnb work in South Africa?
If you have a property you wish to have listed on Airbnb South Africa, there are essential steps to follow., and they are enumerated below: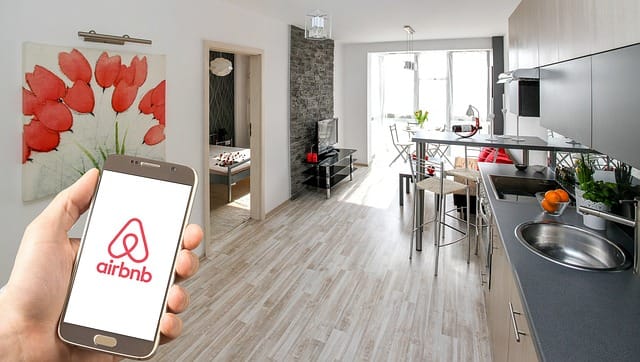 Sign up to get your Airbnb South Africa login. This will enable you to have access to your account at any time.
Check through their website to see the available Airbnb properties.
Take time to go through the site to see your competitors and get used to your area of interest. This will help you fix your price to beat your competitors.
With the help of the "availability" option on the site, you can see how well others are doing. It will help you to determine if you are going into a good investment.
Consider the expenses and the legal works involved. You need to check if your property complies with your zoning restrictions.
Airbnb provides host protection insurance. You must put this into consideration. You have to declare additional revenue regarding your tax.
Consider other miscellaneous expenses such as gifts for your guests and cleaning charges. These will help you to get good reviews from your guests.
READ ALSO: Best online shopping sites South Africa
Is Airbnb profitable in South Africa?
Businesses are profitable, depending on how you go about them. There are thousands of good reviews regarding Airbnb as a business. Airbnb Johannesburg has been recorded as the highest in many months. Cape Town comes after it in the 12th position out of 75 cities. From an analysis, one can get the value of his three-bedroom apartment in 18 months. On average, South African Airbnb hosts earn close to R28,000 every month. This is for those who make their properties available for a short-term period.
If you decide to invest your money in this rental business, you can make a profit in many ways. Look into your schedule and adjust your rates in line with the availability. For starters, you need to lower your rates to get more guests who will give you good reviews. Upload a video of your property to make it more appealing. Keep your property clean and equip it with modern facilities. Add essential services such as Wi-Fi, functional parking space and others. By the end of 18 months, you will be able to answer the question, "is being an Airbnb host worth it?"
Airbnb contact details South Africa
For any clarification on any issue regarding Airbnb SA, you can contact their 24/7 support team through their website.
How long does it take for Airbnb listing to show?
It will take between 6-24 hours for your listing to show. Once everything is done and approved, it becomes visible on search.
Though Airbnb South Africa looks promising, there are a few pitfalls to avoid. It will be unwise to fix a price too high if you are an Airbnb Midrand, for instance. This will scare potential guests away. Ensure to keep your apartment safe at all times. This will attract good reviews from your guests. The implication is more guests leading to business growth. Utilise the services of this platform to have an extra source of income.
READ ALSO:
How to sell on Takealot in 2020?
FNB PayPal withdrawal service: How to withdraw money securely in South Africa
South African apps that make life easier in the country
Source: Briefly.co.za