You will love these catchy and trend-worthy Dalom Kids songs and videos
The Dalom Kids was formed by the late Daniel Tshanda, whose music is celebrated across the African continent and beyond. The band has had talented vocalists that have ensured each track and album released is loved by fans. Dalom Kids songs continue to be popular in the country.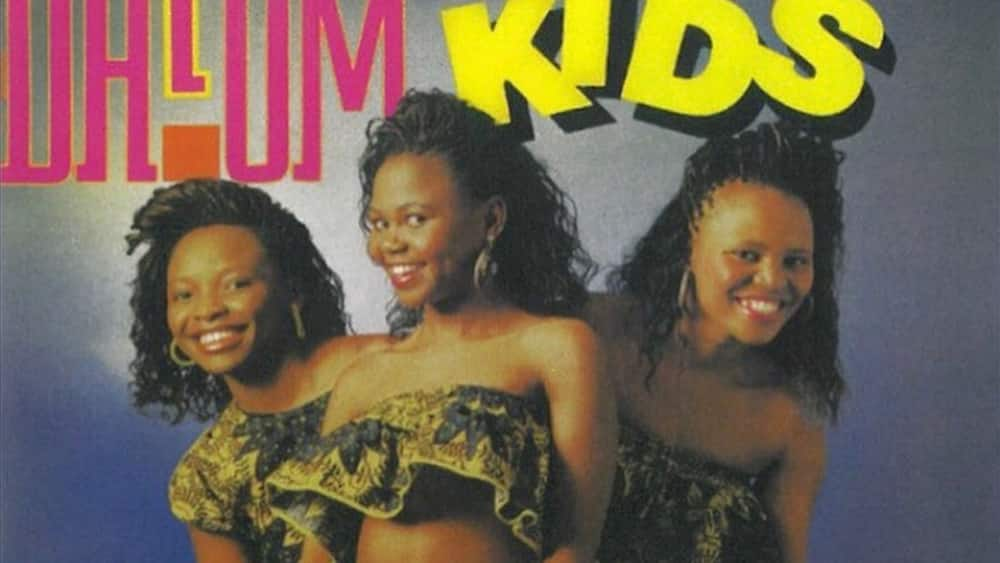 Their songs are loved today as they were loved two decades ago. The following is a compilation of some of their favourite tracks and videos over the years.
Dalom Kids profile summary
Founder: The late Daniel Tshanda
Members: Jabulile Sambane, Busisiwe Manku, and Ntombizodwa Tshabalala
Year of formation: 1987
Music genre: Afro-pop, disco
Dalom Kids record labels: Gallo Record Company, Gallo Music Productions
Dalom Kids bio
The late Daniel Tshanda is the one who formed the Dalom Kids group in 1987. His friends used to call him Dalom. The music group initially had two members, Jacqueline Rotwana and Petronella Rampou, who were later joined by Martha Nzaima in 1989 to form the trio. They were backing vocalists on Daniel's Splash. Their first album, Mbalembale, was a hit. Martha later left the group due to showbiz pressure and was replaced by Magdeline Zungu. The trio released a number of albums that achieved double platinum as well as gold status as soon as they were released. The albums include Ndincedeni (1991), Sixolele (1992), Ncedani (1994), among others.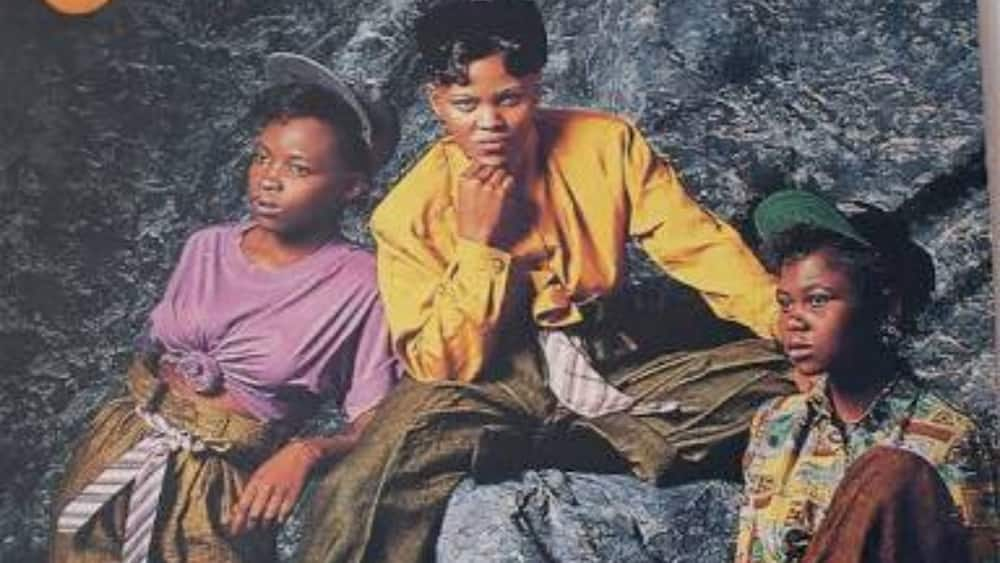 The group had new members after the founding members left. The three were Jabulile Sambane (41 years), Busisiwe Manku (24 years), and Ntombizodwa Tshabalala (31 years). Jabulile Sambane replaced Jacqueline Rotwana in 2001 as the lead vocalist. Dalom Kids group released more than 16 albums under the leadership of Daniel Tshanda. Until his death in early 2019, Tshanda was the group's music producer.
Trend-worthy Dalom Kids songs and videos of all time
The music group released a number of songs that were received well by South Africans and are still relevant to date. Take a look at some of them.
1. Dalom Kids Ndilambile
This is a song from the Celebrate album, which was released in 2017.
2. Ndincedeni
This is a track from the Ndincedeni album, which was released in 1991. It is one of their most loved songs, with over 3 million views on YouTube. There are various remixes of the song. In early 2020, Professor released Ndincedeni 2 featuring the Dalom Kids and other artists.
3. Dalom Kids Izindunduma
The Izindunduma song was released in 1995 as part of the Izindunduma album.
4. Keneilwe
This is a Dalom Kids track under the Celebrate album that was released in 2017.
5. Nomathemba
The band released this track in 1996.
6. God of Mercy
The music group released the God of Mercy tune in 1996. It is a gospel song that acknowledges the supremacy of God.
7. Ditsala Tsame
This is also a great tune from the Izindunduma album that was released in 1995.
8. Awulaleli
Awulaleli is part of the Awulaleli album that was released in 2004 and again in November 2016.
9. Elizwe Namakele
This is also a popular song from the group that was released in 1997 as part of the Ndivhiseni album.
10. Ma Afrika
A great song from the Ndivhiseni album released in 1997.
READ ALSO: Asavela Mngqithi bio: age, career, Isibaya, best pictures, car, profile
Dalom Kids albums
The group has released a number of albums since its formation:
Revenge (2017)
Celebrate (2017)
Hamba (2007)
Mbalembale (2007)
Awulaleli (2004)
Nomalizo (2001)
Ndivhiseni (1997)
Potjie (1996)
Dalom Kids Izinduduma (1995)
Ncedani (1994)
Bazolungu (1993)
Sixolele (1992)
Ndicedeni (1991)
Mathambo (1990)
READ ALSO: Bob van Dijk bio: age, family, education, Naspers, profile, net worth, contacts
Dalom Kids music group under the vocal leadership of Jabulile Sambane is one of the greatest South African bands. Fans hope that the production of excellent Dalom Kids songs will not stop even after the death of the founding father, Dan Tshanda.
READ ALSO:
DJ Ankletap bio, real name, marriage and divorce, girlfriend, YFM
Brenda Fassie: cause of death, songs, movie
Who is Kevin Hart wife, Eniko Parrish?
Source: Briefly News