It feels nice when you eat that freshly cooked food and snacks at home, unlike eating out. One of the best sandwiches you can prepare at home is chicken mayo. It is simple to make for your family and friends, and it is also a fulfilling snack to carry on a picnic. Follow the steps below on how to prepare chicken mayo recipe.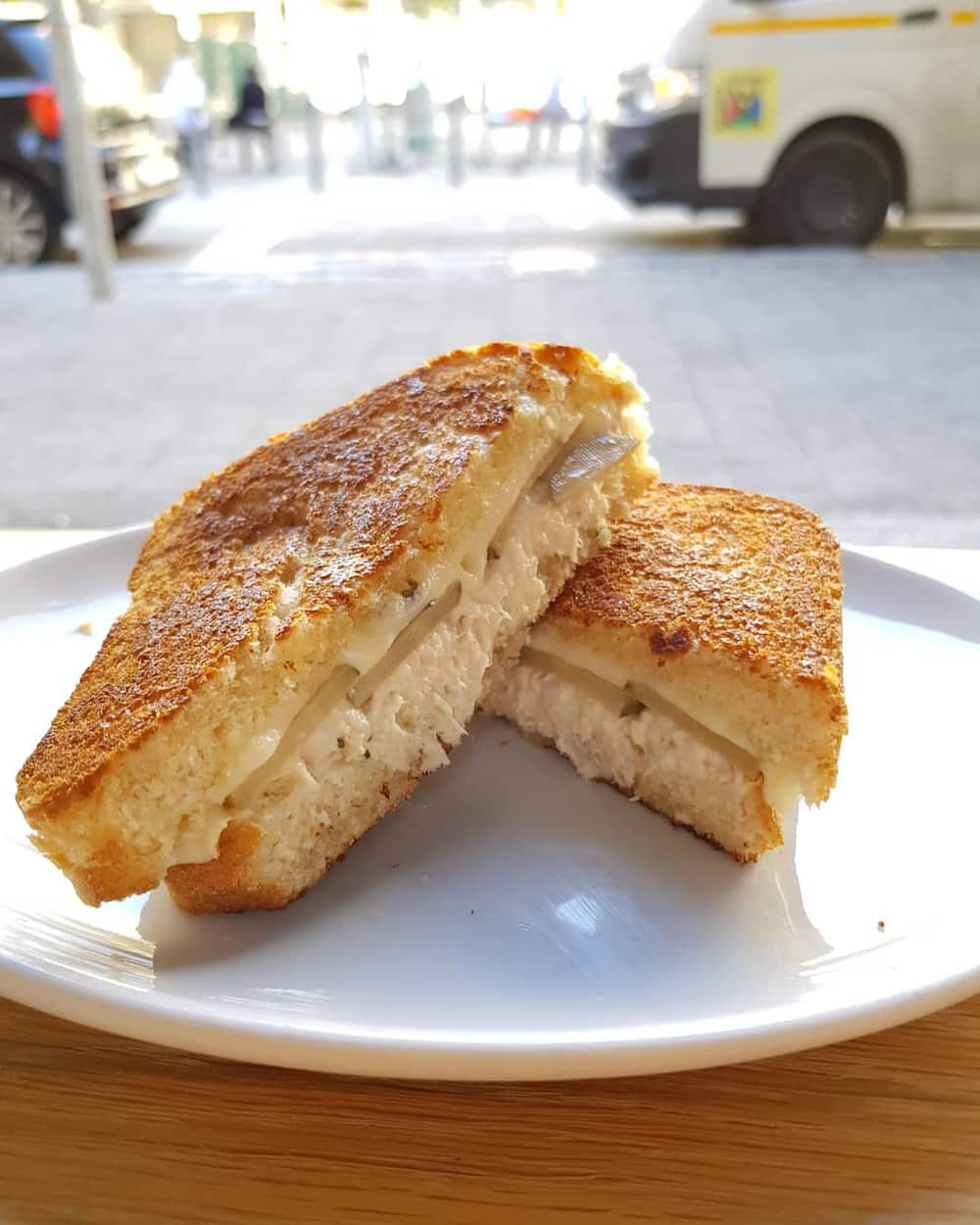 What is a chicken mayo? Chicken mayo is a quick chicken sandwich that you can prepare easily and quickly within 10 minutes with veggies, chicken chunks, and mayonnaise. With all the ingredients ready, it will only take you 10 minutes to sauté the chicken and prepare it. It is important to note that the recipes differ depending on the ingredients you decide to use.
Chicken mayonnaise recipe
The simplest and best way to make it is on a griddle, although you can grill it on a sandwich griller, toaster, or a grill pan. Use whatever you have.
READ ALSO: Student shows off lockdown 'recipes', Mzansi reacts: "Sies man"
Ingredients
½ cup minced chicken
One tablespoon butter
Three slices of bread
Olive oil
Two cloves garlic or one spoon garlic minced
Three tablespoons of mayonnaise
Red chili powder
1/8 teaspoon of mustard powder
Parsley, finely chopped
Salt to taste
Any spice powder
Onion or cucumber, chopped
How to make mayonnaise chicken
Preparation
Smear butter on the bread slices and toast them on the grill until they turn golden. Put them aside.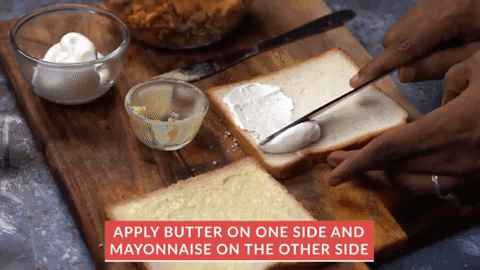 2. You can decide to boil the chicken or suite it in oil to give it flavor and taste.
3. On the griddle, add some oil and sauté the garlic until it smells nice.
READ ALSO: Chocolate malva pudding recipe
4. Also, sauté the chicken and add salt until it is good. Sprinkle the spices and toss thoroughly. Switch off the heat and let it cool.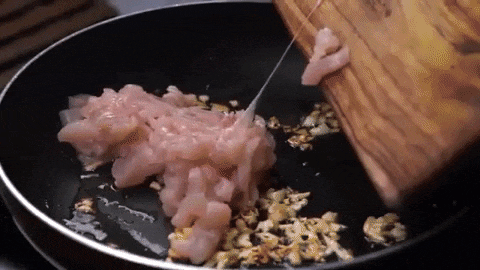 5. On a bowl, combine mayonnaise, pepper, and mustard powder and mix thoroughly.
6. Add in the chopped herbs and onions. Mix them well and add in the chicken.
Making chicken mayo sandwich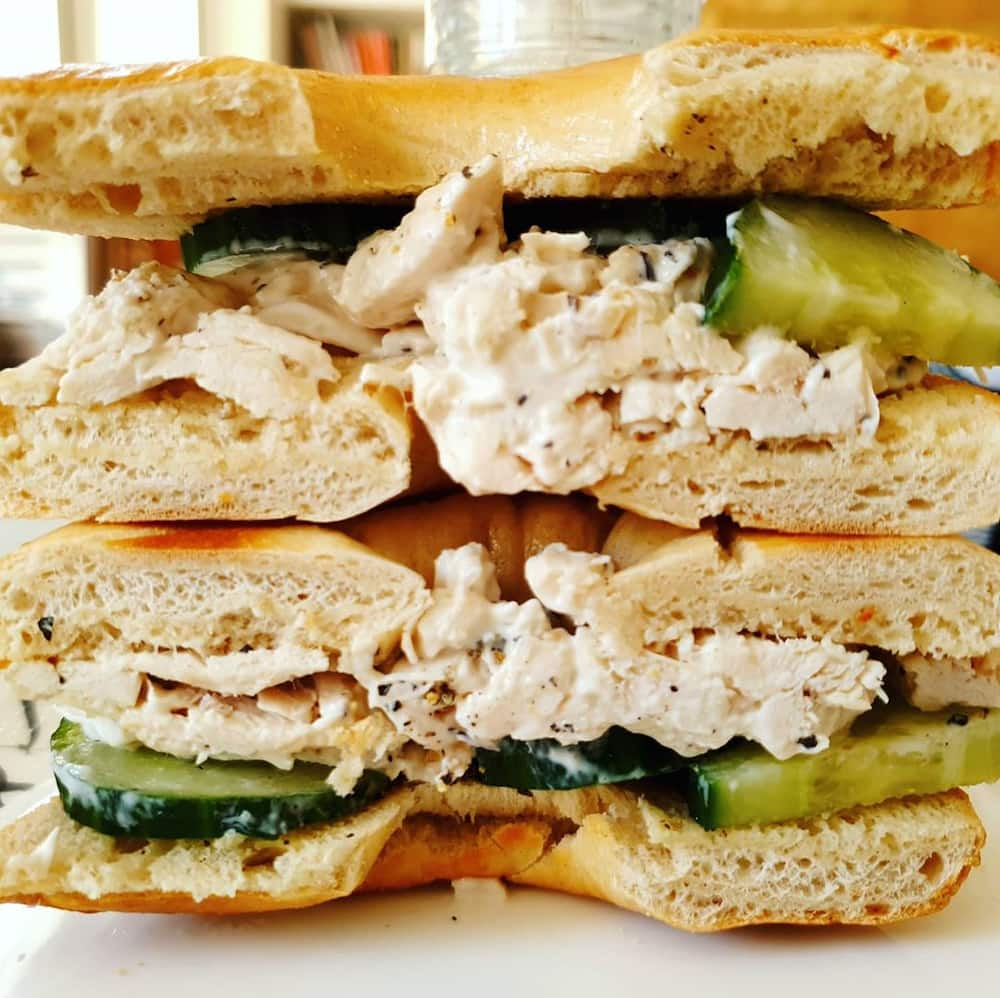 Mix well and spoon it over the toasted bread. Cover with another slice of bread and press down. Halve your toasted chicken mayo and serve.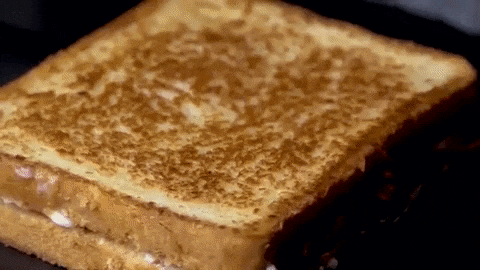 Points to note:
If you do not like eggs, you can go for eggless mayonnaise.
Most chicken mayo recipes South Africa call for boiled and shredded chicken.
What is the difference between chicken Mcchicken and mayo?
The difference between the two sandwiches is the ingredients. The cheaper sandwich is made from their plain bun, shredded iceberg lettuce, a smear of mayonnaise, and a chicken patty. The premium sandwich is made from a larger poppy seed bun, leaf lettuce, a tomato slice, cheese, and flavoured mayonnaise.
READ ALSO: How to make easy hot cross buns recipe for Easter 2020
Can I put mayo in the oven?
The point here is that mayonnaise can be served hot or cold. It can be warmed through baking or using a microwave.
FAQs
Below are some frequently asked questions and answers regarding the recipe.
How do you make mayonnaise from scratch?
Preparation
Combine egg yolk, lemon juice, vinegar, mustard, and 1/2 teaspoon salt in a medium bowl. Whisk until blended and bright yellow, about 30 seconds.
Add 1/4 cup of oil to the yolk mixture while whisking, a few drops at a time for about 2 minutes.
How do you make chicken salad from scratch?
Instructions
In a large bowl, toss together shredded chicken, celery, onion, grapes, and almonds.
Add in mayonnaise, lemon juice, mustard, salt, pepper, and garlic powder.
Stir until well combined.
Serve atop lettuce, tomatoes, or avocados or serve on sandwiches.
Is homemade mayonnaise safe?
Traditional homemade mayonnaise contains raw egg yolks that are usually from eggs that have not been pasteurized, so foods that contain homemade mayonnaise should be eaten immediately or properly refrigerated. Irradiated eggs carry no risk of salmonella contamination and are perfectly safe to use in raw preparations.
How do you make a sandwich taste better?
Spread butter or cream cheese all the way to the edges of each slice of bread to create a seal against wet sandwich fillings. Also, try packing high moisture ingredients, like tomatoes, pickles, and cucumbers, separately. Just add them to the sandwich when you're ready to eat. Toasting the bread can help too.
READ ALSO: 10 best vegan soya mince recipes South Africa
With the above recipe on how to make a chicken mayo, you can try it at home regardless of whether you are a novice or a professional cook. The method will help you enhance your chicken mayo salad cooking skills and keeping your family happy!
READ ALSO:
How to make the tastiest butternut fritters in South Africa
Nando's and 'Bheki Cele's' hilarious exchange online has Saffas laughing out loud
5 best ever savoury mince recipes South Africa
When is Easter 2020 South Africa and how can you celebrate it this year?
How to make homemade pickled fish for easter | Classic easter tradition in south africa
Source: Briefly News