Where are Mugabe sons and daughter today?
Robert Gabriel Mugabe was the president of Zimbabwe for a few decades and was one of the longest-serving presidents in the world. The former president recently died and was survived by his children and wife. He was married twice in his lifetime and had four children, one of whom is, unfortunately, dead. Where are Mugabe sons and daughter after the demise of their wealthy father?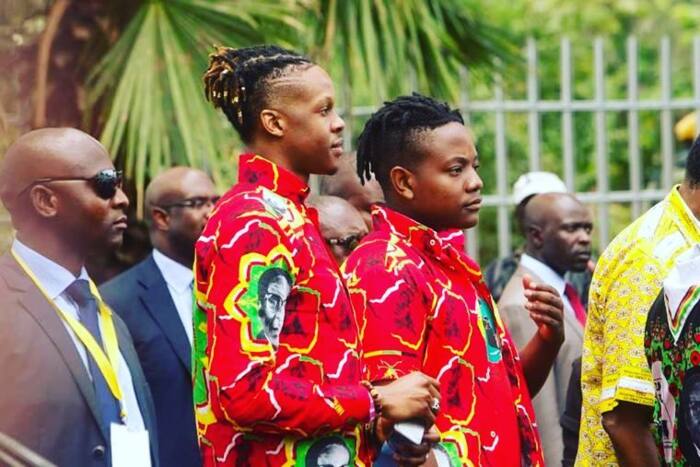 The former president of Zimbabwe was one of the most controversial political leaders in Africa. Many people referred to him as the 'most brutal' leader in the continent, as well as other names, such as 'dictator' and 'tyrant.' This sparked many questions about his personal life. What kind of a father was he behind the scenes? How did he relate with his children? Who are Mugabe sons?
All Robert Mugabe Children
All Mugabe children are four, one daughter and three sons, from his two wives. His first wife was Sally Hayfron, who gave birth to one son, Michael Nhamodzenyika Mugabe. At the time, Sally was the president's only friend and close confidante. She was a trained teacher and was also involved in political activism.
READ ALSO: Grace Mugabe facing R58m legal row over botched diamond ring deal
Unfortunately, Michael Nhamodzenyika, their only son, who was born on the 27th of September 1963, died on the 26th of December 1966. The young boy died in Ghana from cerebral malaria. At the time, the former president was in jail, and Sally worked in Ghana. How did Sally Mugabe die? The former first lady suffered from kidney failure, which took her life in 1992.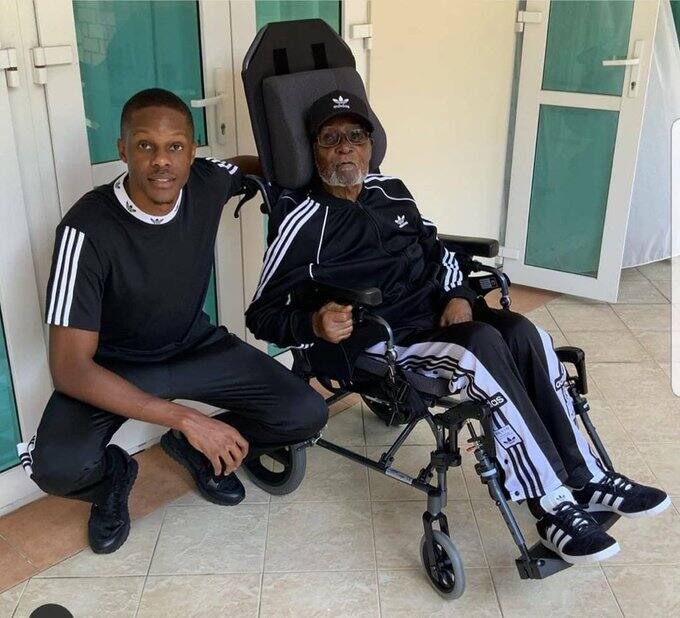 Children with Grace Marufu
The former president had three children with Grace Marufu, whom he had an affair with before the demise of his first wife, Sally. At the time, Marufu was his secretary who was 41 years younger than him. When the affair began, Marufu was also a married woman.
Who was the first husband of Grace Mugabe? Her husband at the time the affair began, was Stanley Goreraza, a Zimbabwean Air Force Officer, with whom she had a son, Russell Goreraza. Today, Russell manages Gushungo Dairy Estate, which is his mother's large farm.
Marufu's affair with the former president led to the birth of two children, daughter and a son. Who is the mother of Bona Mugabe? In 1988, Marufu gave birth to Bona Mugabe, who was the only daughter of the former president. In 1990, Robert Peter Mugabe Jr. was born. In August 1996, the former president married Grace Marufu in a lavish Catholic ceremony. After the marriage was made official, Grace gave birth to the couple's third child, Chatunga Bellarmine Mugabe, in 1997.
Robert Gabriel net worth
At the time of his demise, the former president had an estimated net worth of $20 Million. While his wealth attracted the interest and attention of many people, mainly because he was regarded as a corrupt political leader, it was Grace Mugabe sons who attracted more interest in the family.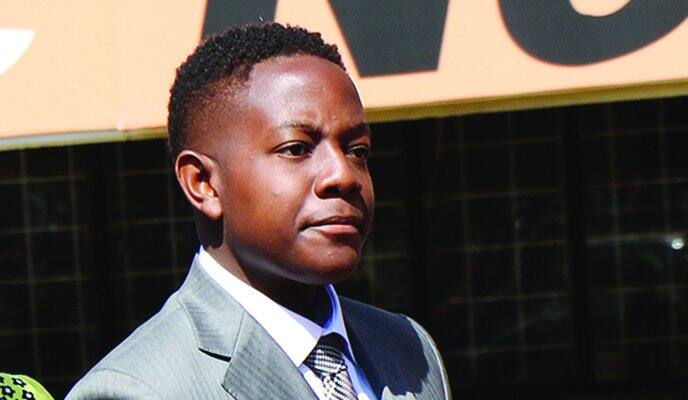 Robert Mugabe sons, Robert Mugabe Junior and Chatunga Bellarmine, led lavish lives that angered people because they were allegedly wasting public resources. It is fascinating to note that their indulgence in costly lifestyles and material things was also observed in their mother, Grace. She was nicknamed 'Gucci Grace' by many people for her love for shopping, especially jewellery and clothes.
Mugabe sons cars
Robert Jr. and Chatunga are known for their love of fancy cars, and so is their stepbrother, Russell. In September 2017, Russell imported two Rolls Royce limousines, much to the dismay of the citizens and residents of Zimbabwe. Robert Jr. and Chatunga also love cars, and Robert reportedly has a car which looks like Batmobile.
READ ALSO: Robert Mugabe: Funeral delayed, ex-president's burial site not ready
Mugabe Sons Instagram
Robert Jr. and Chatunga lived lavishly, and they flaunted this online. On their social media platforms, they posted plenty of expensive clothes, accessories, parties and cars. Before the resignation of their father from the presidency in 2017, the two rented an R70,000-a-month house in Sandton, South Africa, and would spend up to R20,000 a night on partying.
After their father resigned from power, their Instagram accounts became quieter. The accounts are now private, and the pictures showing off their expensive lifestyle have ceased. After their father resigned, Robert Jr. posted a Bible verse on his account.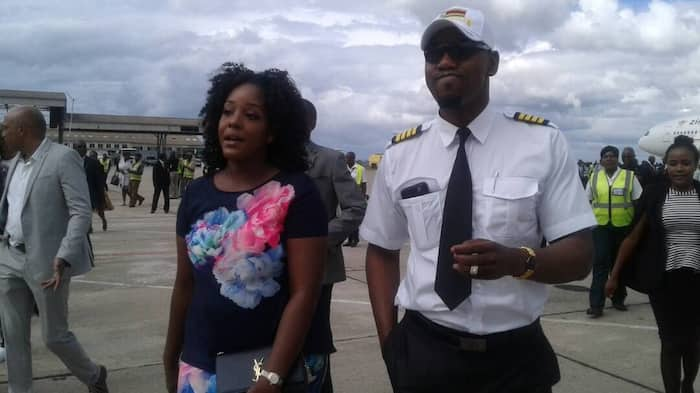 Where are they now?
Where are Robert Jr. and Chatunga after the demise of their father? In 2019, the former president fell ill, and Jr. spent a lot of time by his side. He even posted a picture of his frail father on his now-private Instagram account.
After the demise of the former president, the two boys were distraught. Chatunga posted on his social media that he wanted to die. His grief was palpable. Since the demise of their father, the boys are currently leading more private lives compared to before.
READ ALSO: Violence is 'not the way': Rob Mugabe's peaceful 95th birthday speech
What about Bona? The boys' only sister is married to Simba Chikore, who works at Air Zimbabwe as the chief operating officer. The University of Hong Kong graduate and mother of one has kept her life away from the media.
Until recently, Mugabe sons, Robert Jr. and Chatunga were very loud on social media. Their lives, however, took an unexpected turn two years ago after their father resigned from the Office of the President. The former president died a few months ago, and the boys have since become more private.
READ ALSO:
Emmerson Mnangagwa pleads for sanctions against Zimbabwe to fall
President Emmerson Mnangagwa: Zimbabwe's embattled economy is 'dead'
Source: Briefly.co.za