Mercy Mogase is a multitalented South African television personality best known for her role in The Real Housewives of Johannesburg. She is also a determined entrepreneur with a strong inclination to lifestyle, health, and fitness modelling. Mercy takes after her mother Evodia Mogase with an interesting life story worth bragging about.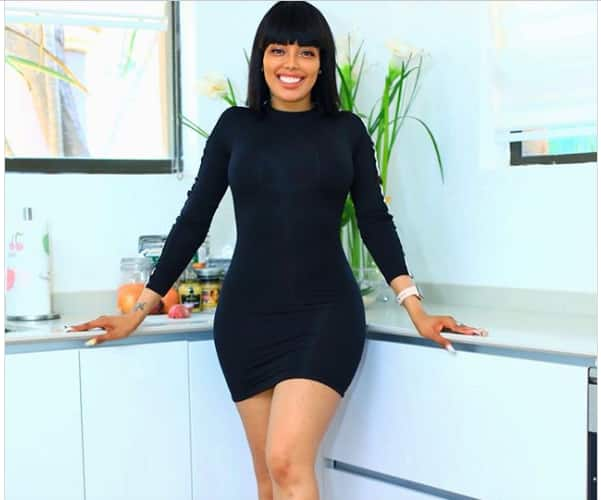 Mercy Mogase enjoys a good reputation on television, where she has built her name as a fitness idol and actress. The star shares an intense passion for people and their happiness, and she is mainly a woman of interest because she comes from a home of talents and celebrities. Mercy dreams of seeing people making the right health choices through her education initiatives. She is equally aiming to empower women in business by setting a high pace for them to emulate.
Mercy Mogase profile summary
Real name: Mercy Mogase
Place of birth: Soweto, Gauteng, South Africa
Mercy Mogase age: unconfirmed (likely in her early 30s)
Nationality: South African
Mercy Mogase Instagram: @mercymogase
Twitter: @MercyMogase1
Mercy Mogase Facebook: @nonimercy.mogase
Height: 5 feet 5 inches
Ethnicity: Mixed
Occupation: Businesswoman, fitness model, and reality TV producer
Email: info@mercynmogase.com
Phone: 076 235 3951 or 011 050 1538
Website: mercynmogase.com
Famous for: Her role in The Real Housewives of Johannesburg and career as a health enthusiast, TV personality, and entrepreneur
READ ALSO: Mpumi Mophatlane bio, age, husband, acting career, profile
Mercy Mogase biography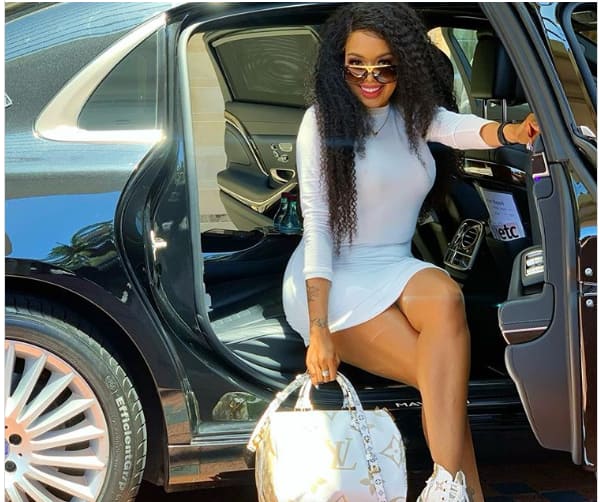 Mercy is the daughter of the famous reality TV star and South African businesswoman, Evodia Mogase. Mercy Mogase parents separated on account of unfaithfulness back in 2009. Mercy Mogase father owned a panel beating company in Limpopo that Evodia had helped to establish. Due to the divorce, the beautiful celebrity grew under the care of her hard-working mother, Evodia.
After many years of trying to conceive, Evodia birthed Princess Mogase, who is Mercy Mogase's sister from a different dad. Mercy and her younger sister Princess are both favourite stars on TV alongside their mother.
Early life and education
Mercy describes her childhood household as a den of strong lionesses. She credits them for shaping her future and supporting her dreams. Mercy spent most of her early years touring places outside her hometown. She managed travelling to more than 60 cities and islands, which broadened her mind.
Mercy is a mechanical engineering graduate who gave up her qualifications to become a fitness coach and television personality. Information about Mercy Mogase birthday, love life, and Mercy Mogase boyfriend has not been revealed to the public. She is unmarried, so there is no Mercy Mogase husband or Mercy Mogase children.
Mercy Mogase career
The TV star is a strong believer in women's empowerment and self-improvement. She never runs out of luxurious supplies, having built a stable career, and she is a dedicated woman who splits her busy schedule between television and her fitness firm. She seems to be pulling everything together with her tightly packed routine.
Early in her career, Mercy worked for a couple of years at Disney Magic Cruise Ship between 2005 and 2007. In August 2015, she launched the Mercy Mogase Herbalife Nutrition, where she now works as a wellness coach. Her engagements at Herbalife have won the hearts of many first-class clients, becoming reliable partners in her brand. The course of the firm involves providing necessary information to help people improve their lifestyles by making informed health-related choices.
The vegan doll has strategically positioned her wellness business brand to appeal to almost all categories of clients. Besides, she is the owner of both Mercy Mogase Beauty and Mercy Mogase Health. She also owns a luxurious health-based company called The Lifestyle Bar in Sandton, Gauteng.
The star made a name on television for starring alongside Mercy Mogase mother, Evodia, in a famous 1Magic reality series, The Real Housewives of Johannesburg. Her role as a housewife for the RHOJ was particularly impactful in her career progress. However, the two television sweethearts left The Real Housewives of Johannesburg series last year.
Mercy is currently working on a plan to set up an executive network of a non-governmental organization in line with her health and fitness career. She also hopes to further her businesses and influence on media. Mercy Mogase net worth and salary remain undisclosed, but her happy lifestyle is an indicator that she is streaming in good cash.
Mercy Mogase photos
Ms Mogase is a stunning beauty confirmed by the images she posts on social media.
1. She loves fitness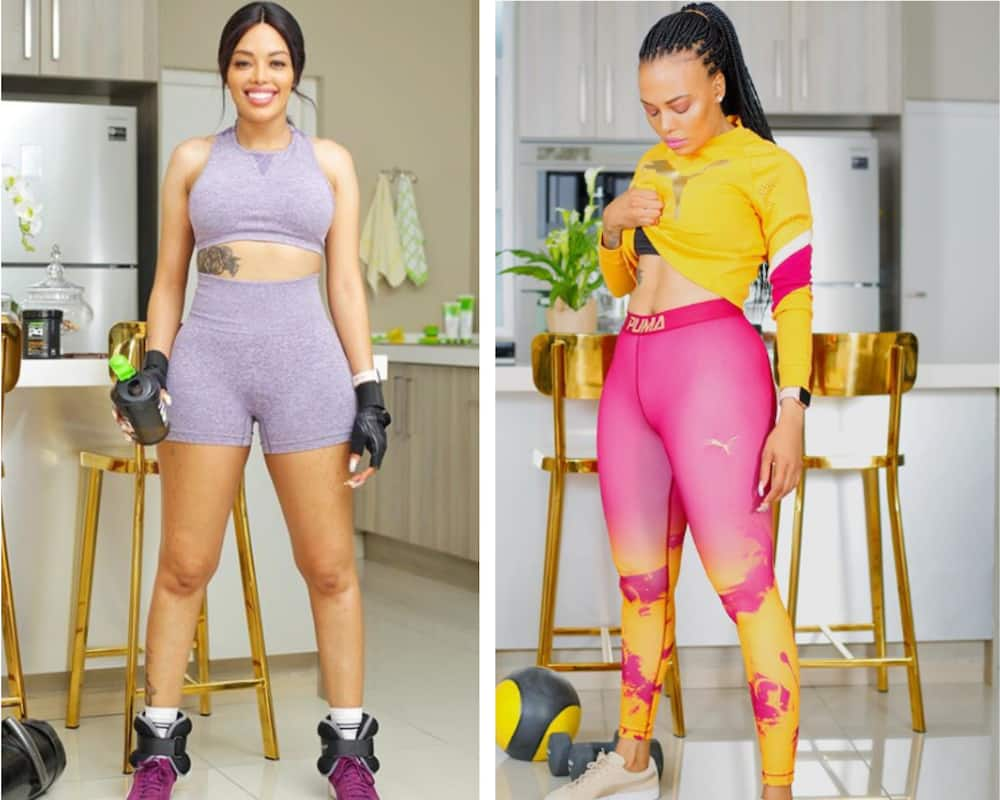 Her fitness enthusiasm and a healthy lifestyle have paid off, considering she has a perfect body.
2. She is a vegan queen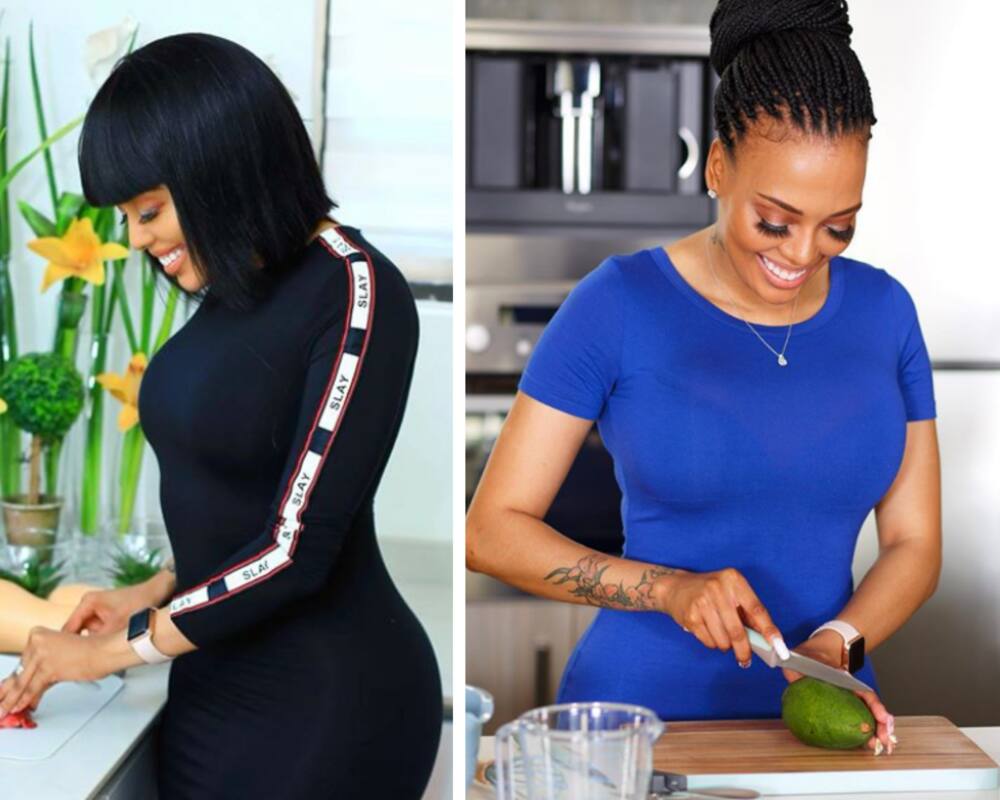 If you go through her images on social media, you will see that Mercy is an enthusiastic vegan. She has been a vegan for 4 years, a move that began with a 40-day sacrifice during Lent.
3. She always smiles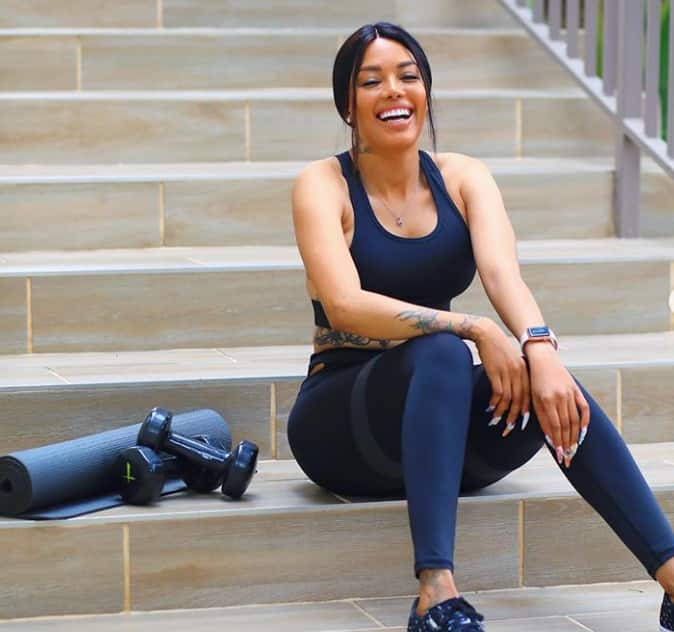 Evodia's girl has a cute smile that makes her look even more beautiful.
Mercy Mogase news
The young TV star and entrepreneur's career is never without surprises! She has been going viral in the recent past for unveiling her new reality show Madam and Mercy, in collaboration with her mother, Evodia. Evodia and her daughter intend to have their viewers know them better for who they are without unnecessary dramatic exaggerations.
The Mogases broke the good news after disappointing RHOJ fans with their untimely exit. The two starring actresses seem to be taking their mother-daughter relationship to another level in the entertainment industry.
READ ALSO: Christall Kay: age, husband, family, children, songs, Instagram
Many young people look up to the talented and gorgeous Evodia's daughter for her inspiring lifelong accomplishments. Evidently, Mercy Mogase is a gifted woman who has outperformed her limits to become a successful entrepreneur and TV icon. Her unique talents continue to grow her reputation as a reality TV star, fitness and wellness specialist. We wish her all the best in life and love.
READ ALSO: