Bujy Bikwa bio: age, boyfriend, weight loss, Nandos, Metro FM, profile, what is his nationality?
The society is yet to completely embrace ideas or preferences that are out of what many may consider the norm. However, this has not stopped Bujy Bikwa from being the person he is and expressing himself without fear. His confidence, especially in the entertainment industry, has made him stand out and is sought after by big brands in the country.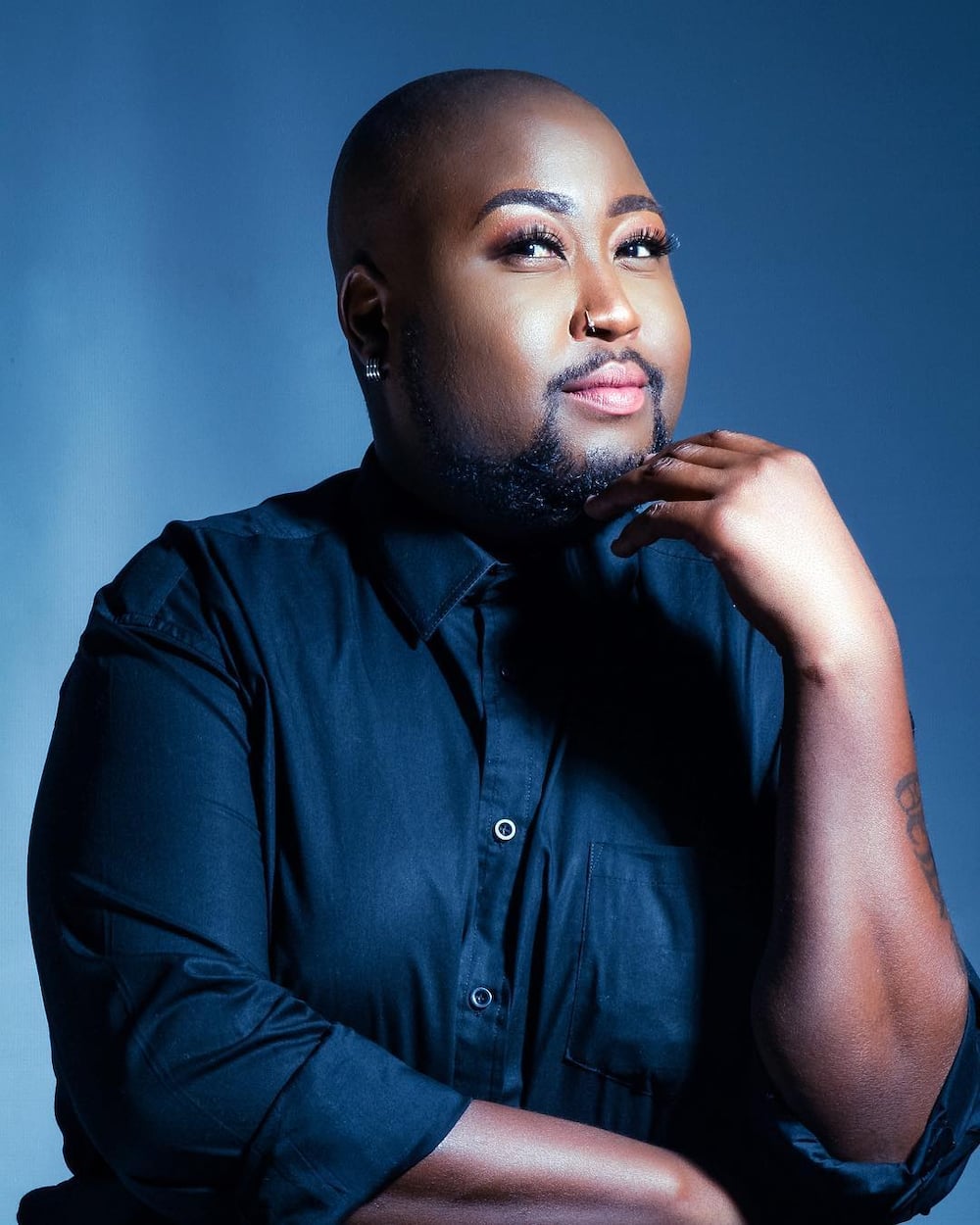 Bujy has a cheerful personality that has enabled him to push through different adversities in life. He once mentioned that he is quite sensitive, but what makes him the person he is today is the ability to shake off all the negative criticism and press on without looking back.
Bujy Bikwa profile summary
Full name: Sthembinkosi Junior Bikwa
Nickname: Bujy
Place of birth: Zimbabwe
Date of birth: 10th February 1988
Age: 32 years
Gender: Male
Height: 1.70m
Ethnicity: African
Nationality: Zimbabwean
Profession: Actor, TV host, MC, radio presenter, and content producer
Bujy Bikwa Instagram: @bujy_bikwa
Bujy Bikwa Twitter: @Bujy
READ ALSO: Thomas Msengana bio: age, ex, new girlfriend, Metro FM, profile, net worth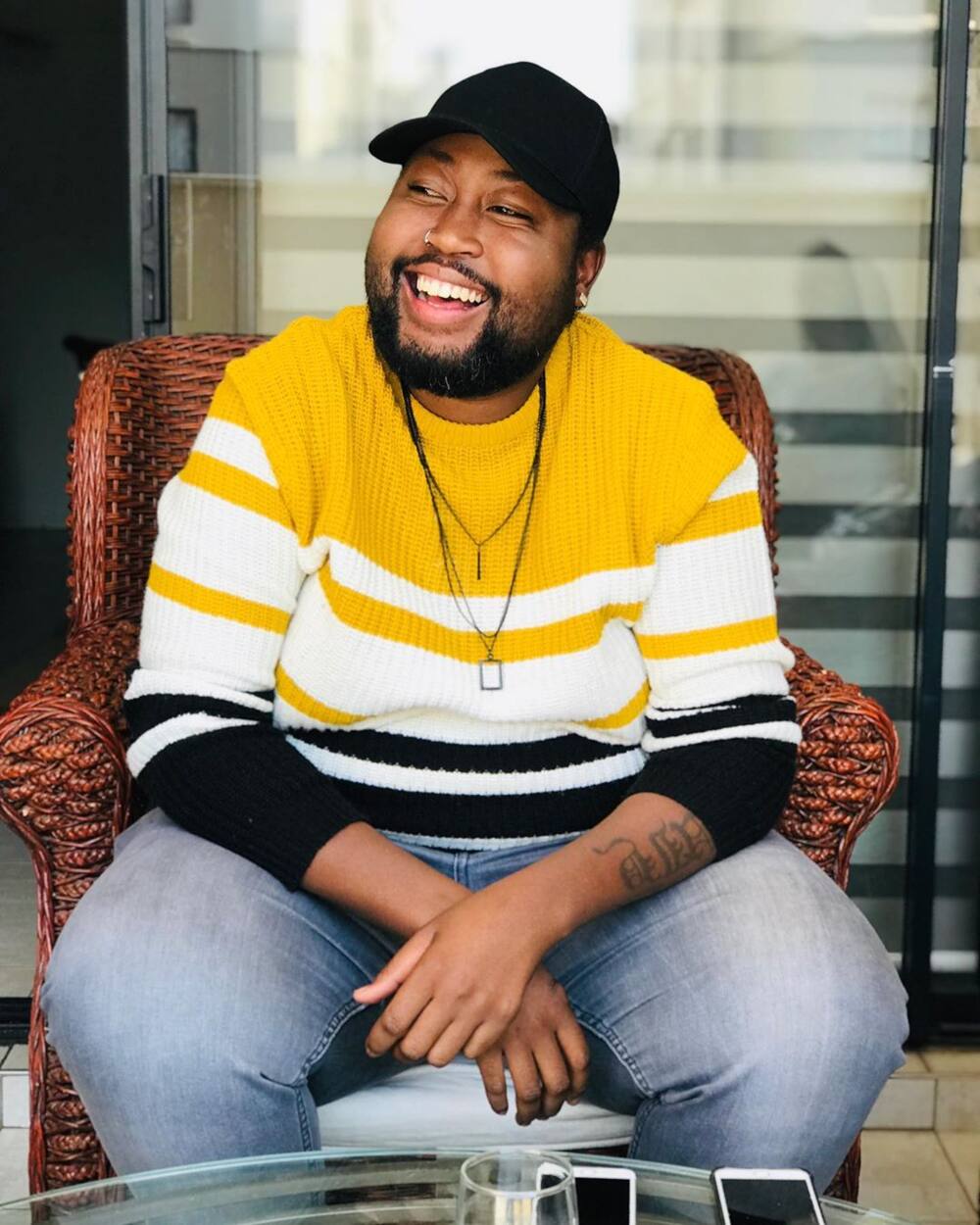 Bujy Bikwa biography
Bujy Bikwa Zimbabwe-born, South African media personality was born on 10th February 1988. In 1992, his mother moved to Orange Farm, South Africa. He later moved to Johannesburg when he grew older. He attended Aha Thuto Secondary School and then got into LoveLife, which was the beginning point in his career.
Sthembinkosi lost his father when he was young. He also lost his mother when he got older, which completely broke his heart since she meant a lot to him. She died just before they celebrated her birthday, which brought him a lot of sadness.
Who is Bujy Bikwa boyfriend?
Bikwa leaves a rather private lifestyle, and it is currently not known whether or not he is currently dating. However, he once mentioned in an interview that he broke up with a former boyfriend after his career took off since his ex could not step up plus there was an issue of the distance.
READ ALSO: Stephanie Sandows bio: age, husband, parents, education, Scandal, MTV Shuga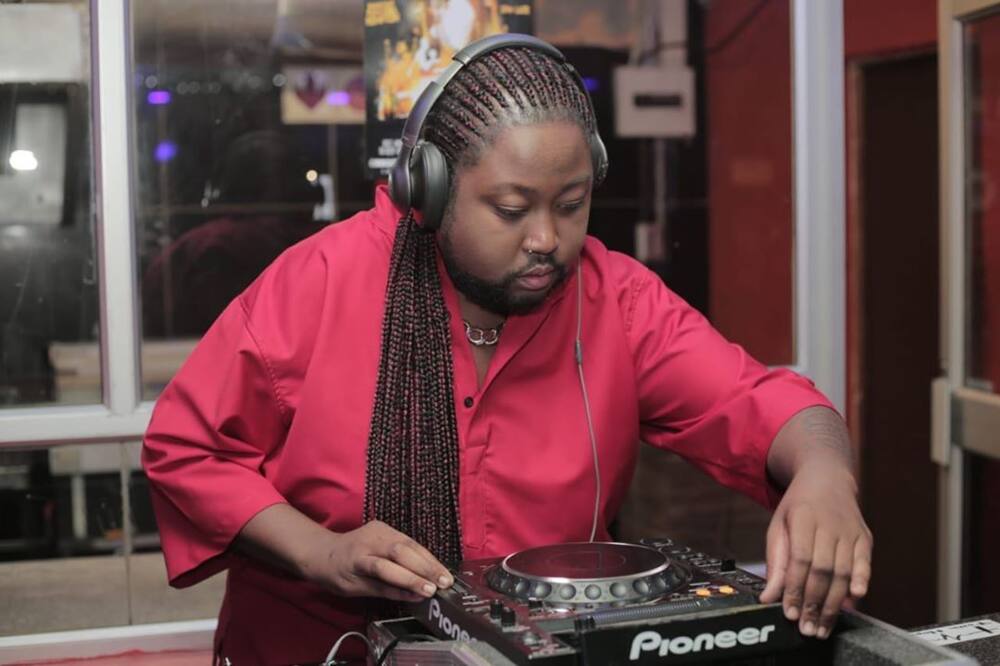 Bujy Bikwa career
Sthembinkosi's career started while he was at LoveLife, which he joined while in Grade 11. He became a radio presenter for the program Radio Wise of Love Life. He got his big break after becoming among the top 4 contestants of the hit reality competition Dance Your Butt Off on the SABC1. This platform paved the way for big advertisement contracts, which made him the brand he is today. He has had several major companies that have sought after him for their campaigns, including:
LoveLife
Vodacom
Dark n' Lovely
Local and provincial municipalities in Mpumalanga, Gauteng, Limpopo, and North West
He has also gotten the privilege to host different events, such as:
Gay Pride 2012
BTW events
Feather Awards 2012
Tropicana Events
Bikwa got the name Bujy when he got into YFM, which translates to big, smart, fun, and gay. He was a content producer while he worked there and also co-hosted the program DriveTime. Bujy Bikwa Metro FM hosts the #TheWKNDR on Saturdays from 6 AM to 9 AM. He joined the MoG family in March 2019.
Bujy Bikwa Nandos?
Something is always cooking in the world of entertainment, and at times it is not always for the right reasons, and in this case, it was definitely not for the tastiest. The international fast-food chain got into an online confrontation with Bujy, and well, Sthembinkosi got the short end of the stick. This came about after a campaign done by Nando's that was labelled Boujee Bowl. Bikwa claimed that he deserved his dues from the fast-food chain for using his name; in a tweet, he posted an image and added the caption:
I've been Bujy stepping in the game since 2009 and @NandosSA comes with its Boujee Bowl as if the name is new… ???? Nandos must pay respect where it's due… I honestly don't understand how they can just get away with using my name and not pay respect!
However, the Nando's fired back with a tweet:
O ntse o phela? [Are you still alive] But then again… If you lived up to your name, you would've had your own bowl.
There were no more confrontations online, but the users on Twitter added sarcastic comments while others were not sure what was going on.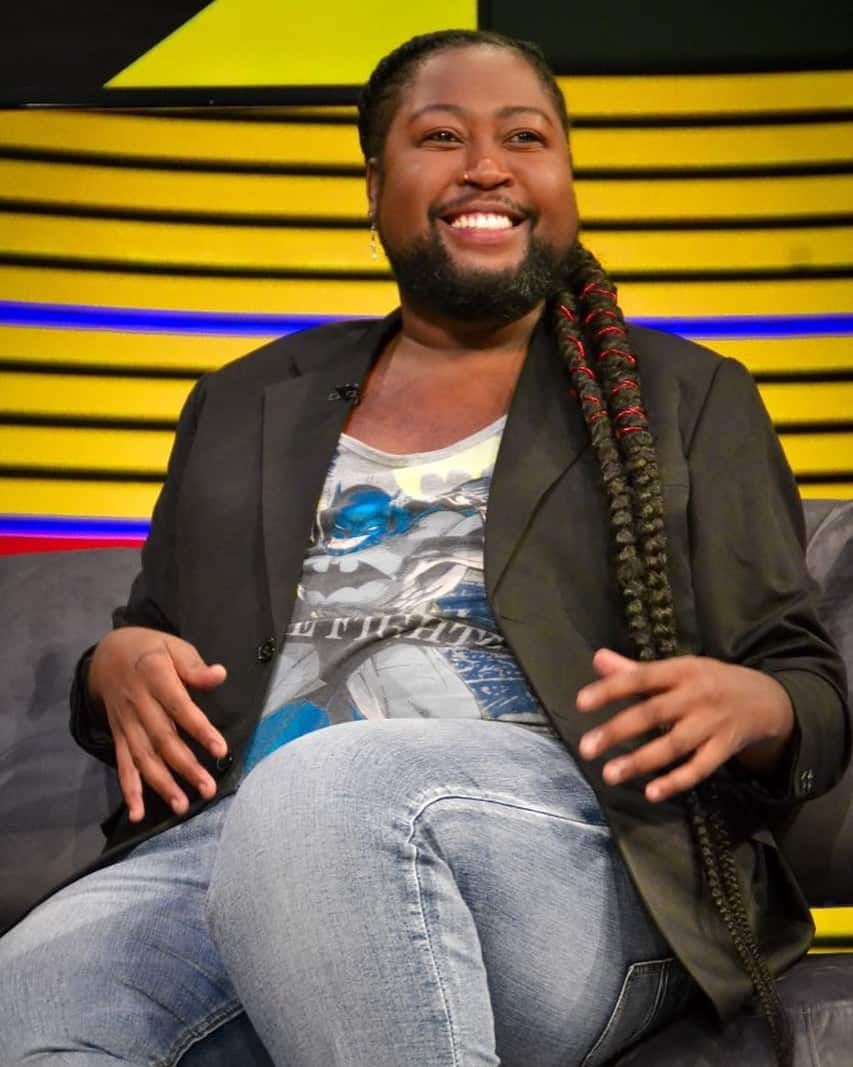 Bujy Bikwa TV shows
Here are the shows that Sthembinkosi has been on:
Season 2 - 10 Over 10 as a commentator
Season 4 - 10 Over 10 as a commentator
Season 1 - Check-Coast as himself
Season 1 - Cula Sibone as a host
Season 2 - Cula Sibone as a host
Season 1 - Dance Your Butt Off as a contestant
Season 1 - Generations as Kingdom Tshabalala
Season 2 - I Love South Africa as a contestant
Season 1 - iThuba Lokugcina as Bujy
Season 1 - Rhythm City as a celebrity artist
Season 4 (Celeb Edition) - Rolling With... as himself
Season 4 - Ses'Top La as Zusnayza (as Sthembinkosi 'Bujy' Bikwa)
Season 3 - Thandeka's Diary as Lester
Season 3 - Zabalaza (2013) as a journalist
Season 2 - Zaziwa as himself
READ ALSO: Fezile Mpela bio: age, wife, family, series, tv shows, profile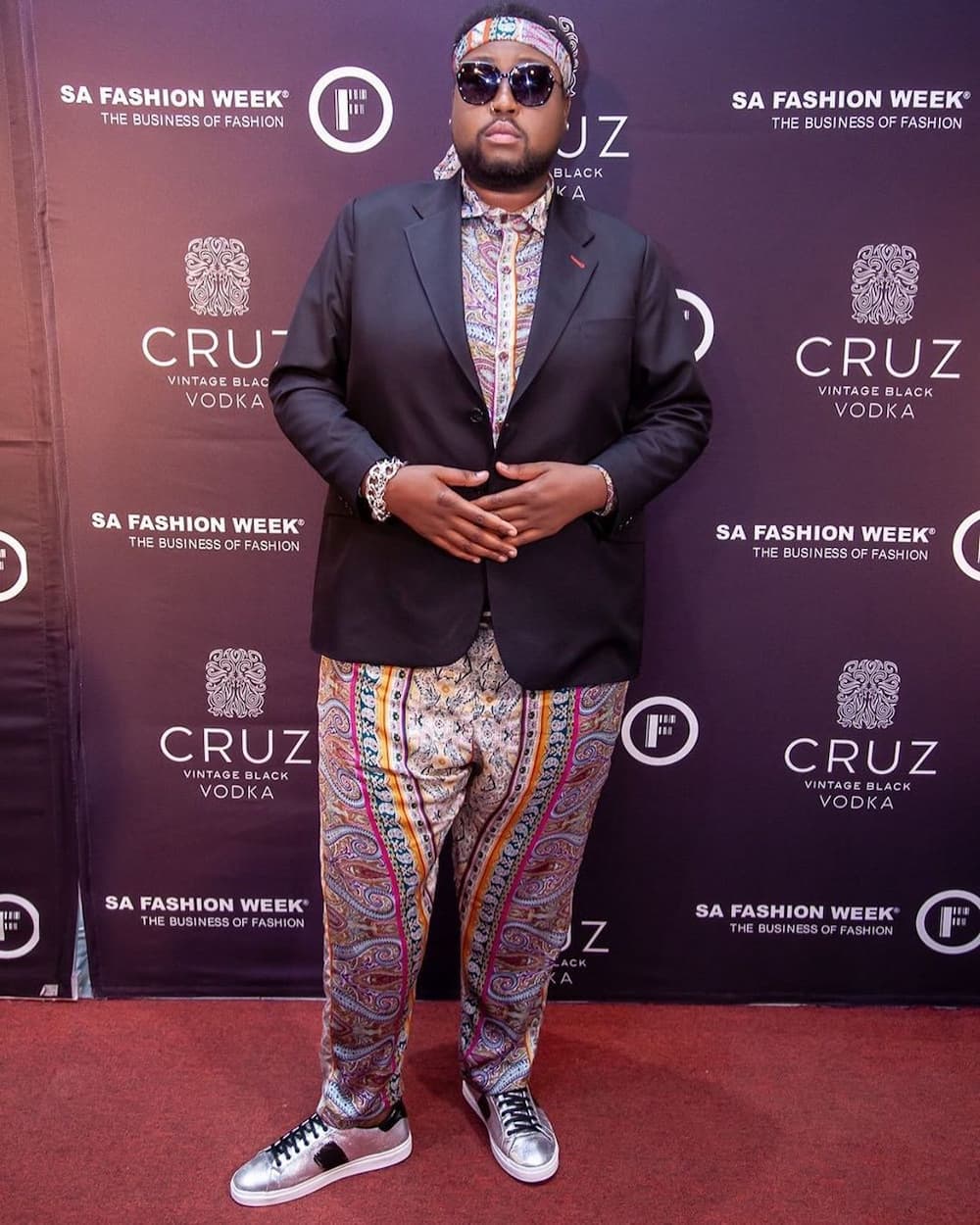 Bujy Bikwa nominations
Sthembinkosi was recognized as:
World's Best Supersized entertainer
Feather award socialite of the year
SYLBNA's best fashionable socialite of the year
He was nominated for the best TV Presenter and Best Game Show (Cula Sibone) at the South African and Film Television Awards 2015
Bujy Bikwa weight loss
Sthembinkosi wanted to lose some weight, and he figured it was time to do something about it. His target weight to lose was about 30kg, and he worked out a plan on how to start the journey. The first was avoiding some foods such as pasta, bread, pap, and rice. He also decided to take smaller portions of carbs in his meals. He advised that for one to lose weight, a low carb high-fat diet would be most appropriate. He also avoided sugar and took to the habit of drinking a lot of water.
Pursuing your dreams and goals should be in your priority in life without allowing negative people to pull you backwards. Bujy Bikwa is a man that knows what he wants and goes for it without paying heed to the haters.
READ ALSO:
Who is Caster Semenya wife, Violet Raseboya?
Cat Stevens bio: age, real name, children, wife, parents, songs, albums, profile
Who is Pharrell's wife, Helen Lasichanh?
Source: Briefly.co.za