Delicious chicken breyani recipe
You do not have to eat your rice plain and boring. There are a lot of ways that you can make it enjoyable by adding chicken as one of your ingredients. Chicken breyani remains to be one of those special meals in most households.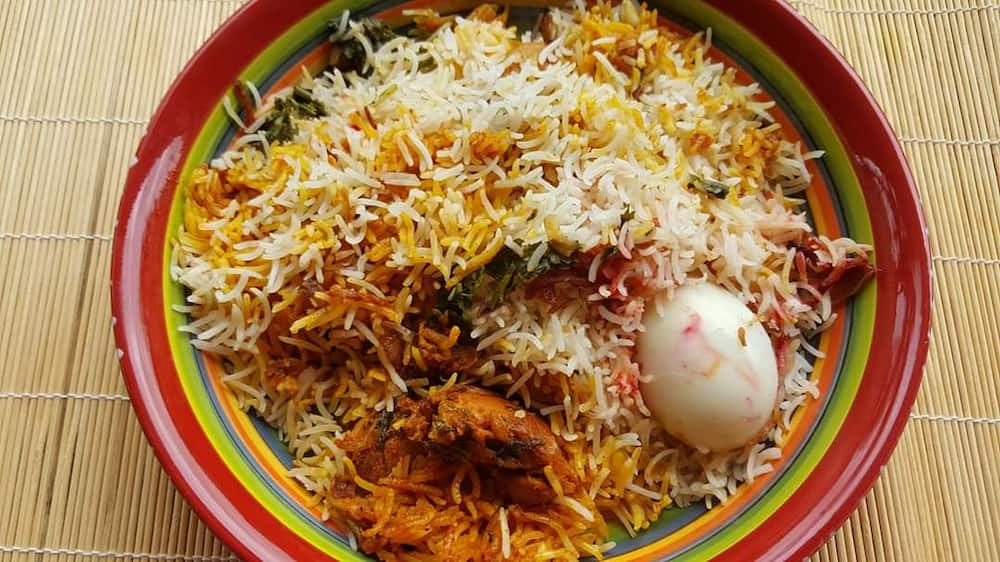 Chicken breyani finds its place among the many meals prepared on different occasions. You can also make the sumptuous meal on a lovely Sunday or Saturday evening. Just make the evening enjoyable, filled with tasty chicken breyani memories.
Almost every person who likes chicken in their recipes would always want to add it to their favourite meal. Just as appealing as those in advertisements, right? A flavourful chicken breyani depends mostly on the ingredients used. Using many spices in your breyani would make your meal super colourful and delicious. On the contrary, few ingredients like salt and water could make it super dull.
Chicken breyani recipe South Africa
South Africa is home to many classic traditional foods that have received praise due to the rich indigenous ingredients used. Briyani forms part of the many meals that South Africans enjoy dearly. Below are some of the easy chicken breyani recipes you ought to know.
1. Easy breyani recipe South Africa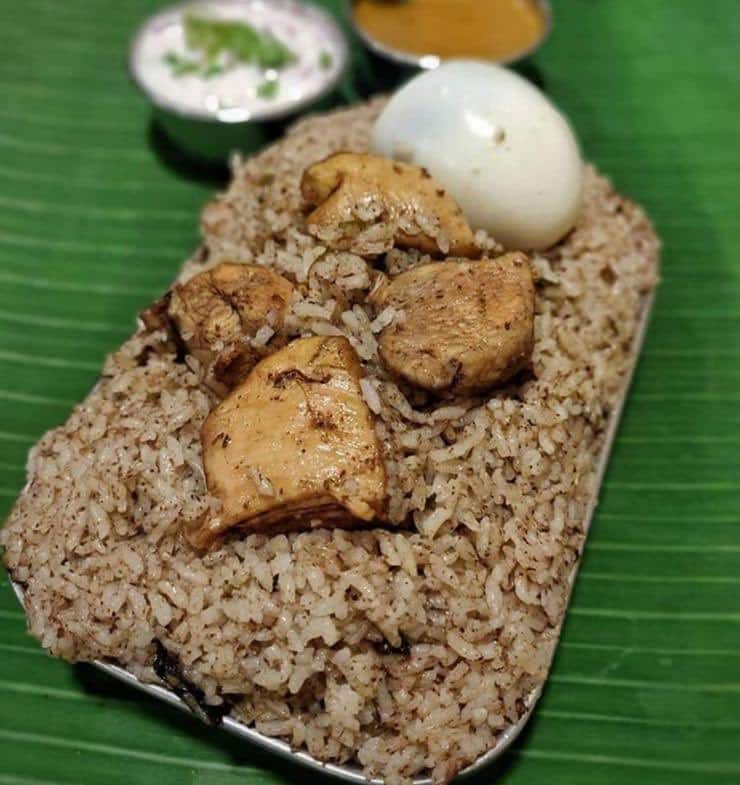 Below is how to go about an easy breyani recipe:
Ingredients
For the rice you need:
Two cups of rice (Basmati or that of your choice)
Two-three cinnamon sticks
Six pods of elachie and salt
For the chicken marinade you need:
One teaspoon of turmeric, ground fennel
Two tablespoons of masala, Kashmiri chilli powder, one tablespoon of garam masala
Three teaspoons of ground cumin, four teaspoons of ground coriander, one and a half teaspoon of ground elachie
One and a half cup yoghurt, 1.5 kg chicken (breasts, thighs or drumsticks)
Blanched tomatoes
Steps of preparation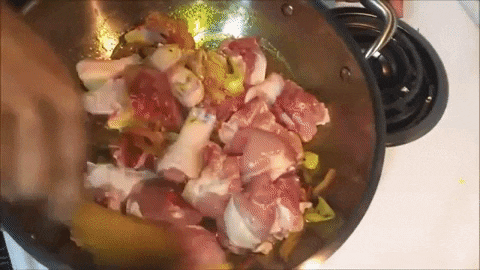 Get the drumsticks and dice them to your preferred size. Marinate them with all the ingredients above. Then leave it in the fridge overnight.
Put your rice in a bowl and wash thoroughly. Add cinnamon and salt and cook as per the instructions. Add saffron or food colouring, and half the butter then cover.
For the other spices, heat some butter on the pan then add some oil. The extra ingredients to add here include cinnamon, bay leaf, thyme, curry leaf, black cardamom, and onion. Fry till fragrant and golden brown.
Put your drumstick in the mixture, and some salt and wait for five minutes. Then get some potatoes and add them, let cook till tender. Get more water if the mixture becomes dry. It is optional to put fried onions and extra butter after the serving is ready. This chicken breyani resep is very suitable for people who love potatoes and starch in their meals.
READ ALSO: 10 easy mince recipes South Africa
2. Cape chicken breyani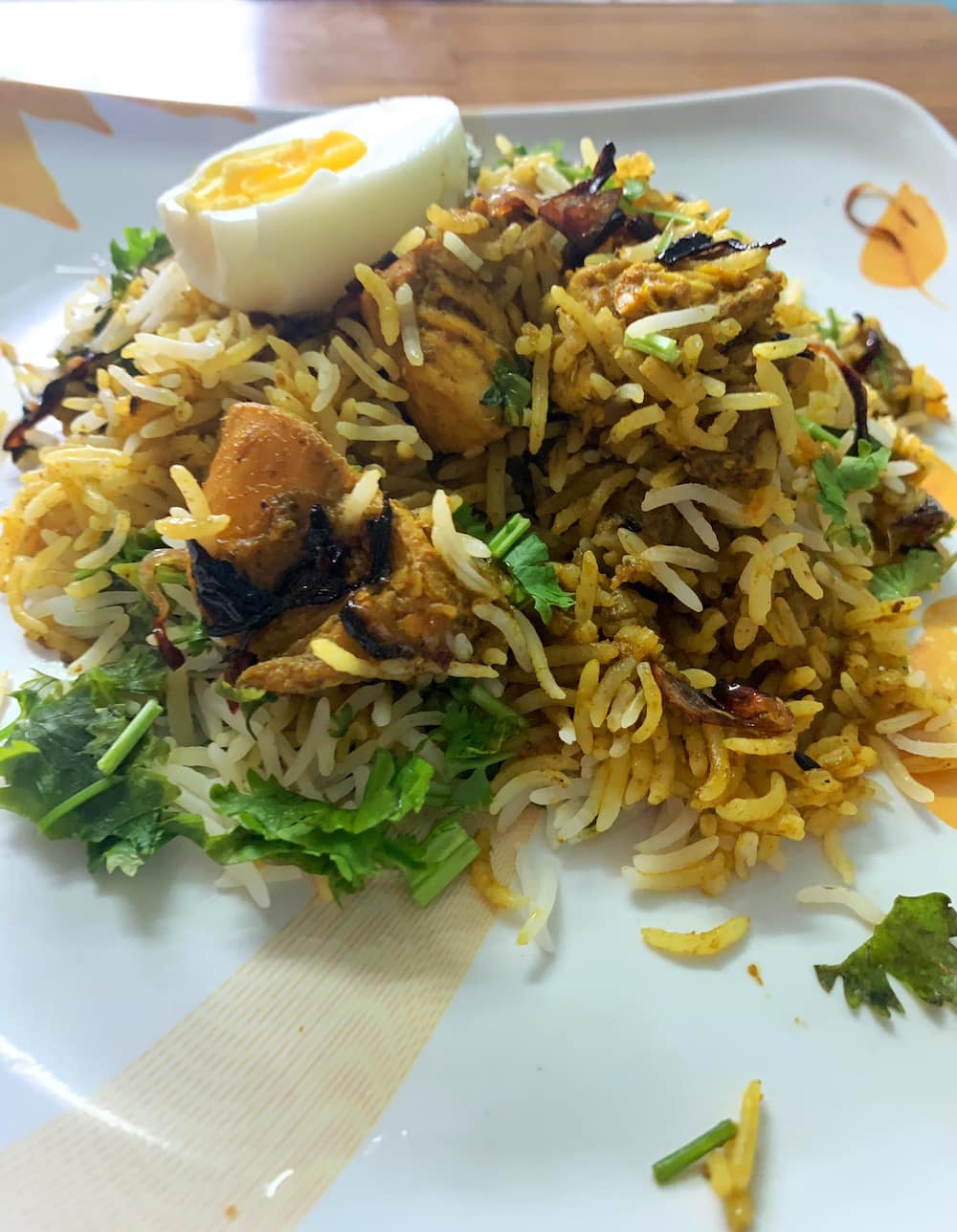 Perfectly spiced cape chicken breyani is a South-African Indian dish and loved by all ages. A hearty meal requires a crunchy salad on the side.
Ingredients
To make your chicken breyani recipe style, here is what you need:
Fresh coriander, one onion, eight cardamon pods, salt.
One teaspoon of smoked chilli, cayenne pepper, fennel, cumin, garam masala.
Two tablespoons of Woolworth's ghee oil, brown sugar, coriander seeds.
One and a half ground turmeric, black pepper, cinnamon. Tomatoes, garlic, lemon juice.
Chicken thighs and legs, potatoes, two cups of chicken stock. Diced potatoes, rice.
Preparation
Heat the ghee, then add the onions till golden. Blend all spices. Later, add the spices on the fried onions and let it cook. Get your tomatoes and then leave to cook.
Put in the garlic, salt, brown sugar, and lemon juice. Cook for five minutes.
Put off the heat and pour in the chicken stock. Heat the oven to 170°C. Add all the items into a casserole then stir in the sauce. Bake for an hour then garnish with coriander. Serve hot.
Additionally, you can cook chicken breyani with lentils using the above steps. You can use tinned lentils or pre-cook your dried brown lentils before preparation. Then add your chicken stock, cooked lentils, and chicken together with the rice. Also, the recipe is quite similar to the chicken breyani Fatima Sydow uses in her cooking. According to Fatima, you can leave the chicken in yoghurt (plain) or buttermilk overnight.
3. Chicken breyani recipe Durban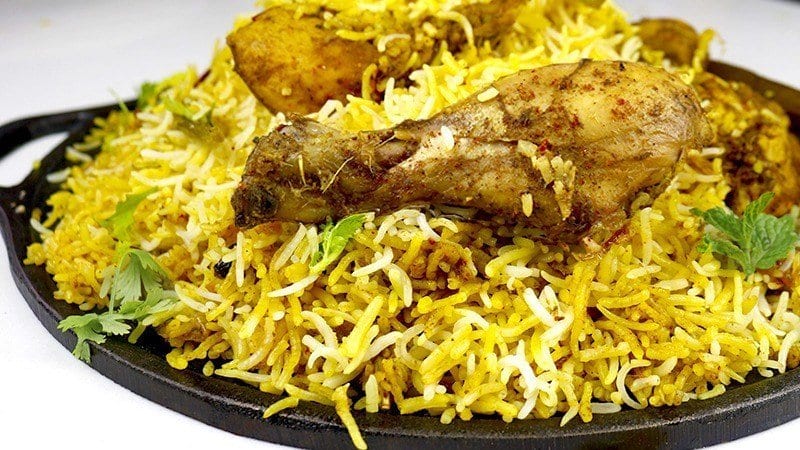 According to the classic Durban style of preparation, you basically can use the ingredients in the above recipes. Boil the rice first and keep for later. Then include all the items to be fried in the pan and prepare them all. When ready, add and mix both the chicken pieces and rice. Get some water if sticky. Serve hot with coriander garnish.
Chicken breyani prices
You can also get a mixture from Amazon like the Shan Malay Chicken Biryani Mix 60g. Two packs cost $6.47, which is fair. You do not have to be an expert to know how to make chicken breyani, because the mixture saves you the hustle.
Frequently asked questions on how to do chicken breyani
Below are common queries regarding chicken breyani and its recipes.
What goes well with chicken biryani?
This recipe would go well with several side dishes. You could add a spicy gravy or fried shrimps and onion rings. The other suitable complement is an exciting sauce to go with your biryani. If you love some sourness in your meals, then a slice of lemon with chilli sauce could complete your serving.
How can I make biryani moist?
First off, to make it wet, cook it with ample steam so that all the moisture is absorbed in well. You do not want it to be so dry but moist and warm. The second option could be using an adequate amount of oil when cooking it. Whether olive oil, butter, ghee, or fat pieces (riwaj), you should consider a fair amount. However, do not use a lot of oil because it is unhealthy. Also, the chunks in your biryani should be well marinated and juicy to make meal moist.
Is biryani Indian or Pakistani?
Well, both Indian and Pakistani preparations are very distinct, both having unique tastes and ingredients. However, the act of cooking rice and meat originates from the Muslims of the Indian subcontinent. Since then, many exotic and classic dishes came about.
READ ALSO: How to make tomato bredie resep
How do you make chickens curry from scratch?
To make curry from scratch, you will have to:
Pour oil in a pan and let it heat. Add chopped onions and fry for five minutes. Add the pieces of chicken and wait till no pink remains.
Get a spoonful of garlic and ginger then add it on to the mixture.
You can also add all the extra ingredients like salt, chilli, turmeric, cumin; just anything of your preference to cook together. Pour the broth and tomatoes and let it simmer.
Add the heavy cream and pepper. Cook the chicken till tender. When ready, serve with rice and cilantro garnish.
Most people prefer homemade meals because they are way healthier and less costly. Chicken breyani could be a great meal idea. Cook this simple breyani recipe that will suit your taste. Remember, the more colourful the meal, the merrier the moment.
READ ALSO:
39 easy prawn recipes for South Africa
15 best halaal recipes
Quick, easy and tasty Kassler chops recipe in South Africa
Easy Soji recipe: how to make light fluffy soji
Source: Briefly News