Kylie Jenner dating history: a list of all the guys Kylie has ever dated
The Kardashian family is one of the most famous and successful families in the world. They are popularly known for their lavish lifestyle and reality show, Keeping Up with the Kardashians, starring Kris Jenner, an American TV personality, businesswoman, events manager, producer, and author. The other main stars include her daughters Kourtney, Khloe, Kim, Kendall, and Kylie. Kylie is the youngest among the sisters and has had controversies in her dating life. Read on to get the full Kylie Jenner dating history.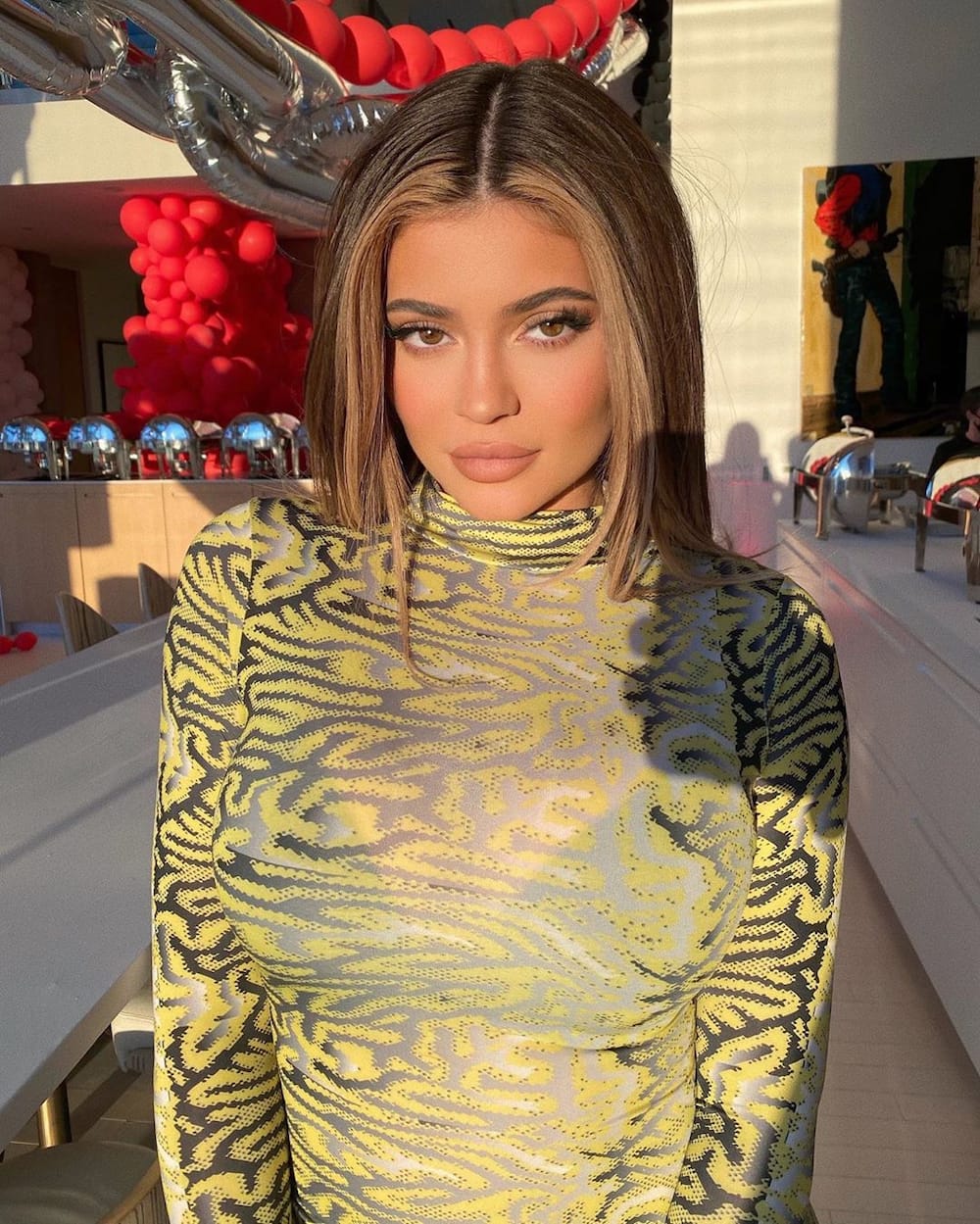 Kylie Jenner is also the most famous of her sisters, with over 186 million followers on Instagram. Here is the full Kylie Jenner relationship history.
Kylie Jenner Dating history
The media personality has had no problem exposing her love life, especially since she spends most of her time in front of the camera. Most of the men in the Kylie Jenner dating list are also celebrities, including rappers and actors.
1. Cody Simpson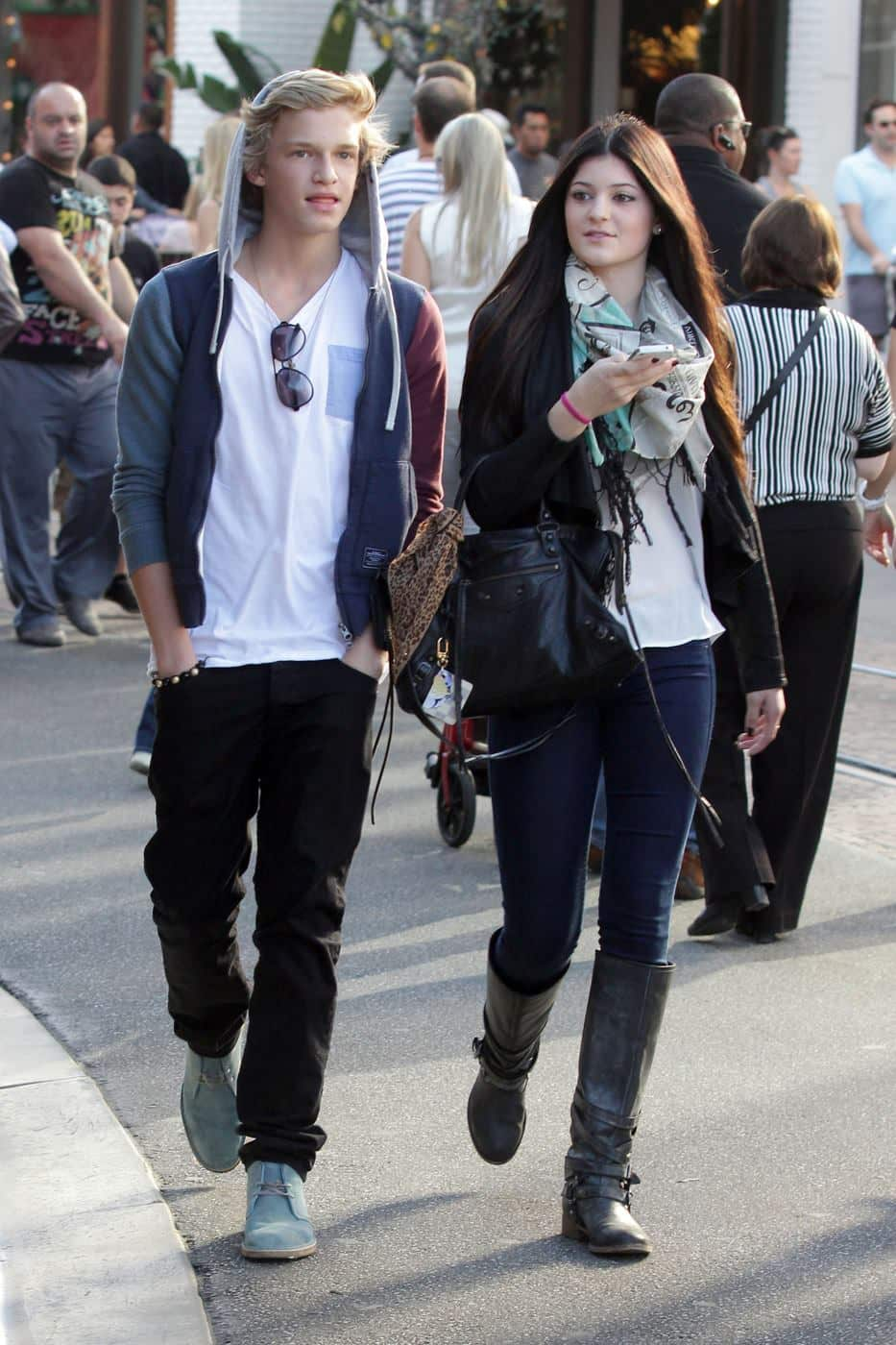 Cody Simpson, a singer, lands among the first of Kylie Jenner ex-boyfriends. The couple dated back in 2011. Not much about the relationship is known since the pair was not into social media then. In an interview with Ross Mathews, Cody jokingly spoke about his relationship with the Kardashian-Jenner superstar. The only evidence that the two were dating was some photos that surfaced after they parted ways. The Australian singer explained that their breakup was that he could not change his name from Cody to Kody.
2. Jaden Smith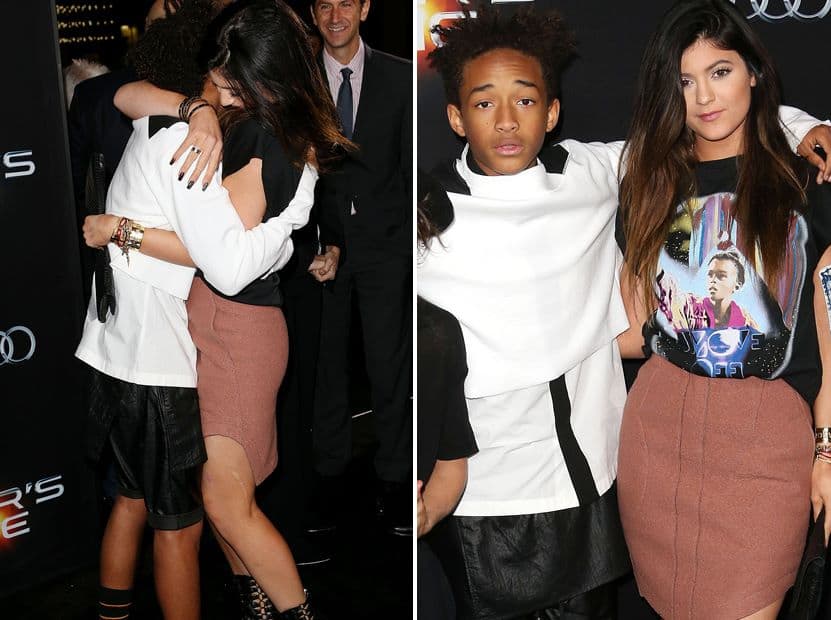 Kylie and Jaden Smith started dating back in 2013. Jaden, who is an American rapper, songwriter, and actor, also comes from a famous family, as his parents are Will Smith and Jada Pinkett Smith. Some of her fans even say that Jaden was her first love when she was 15 and Jaden was 14 years old. They were very open about their relationship and were mostly seen doing normal teenage things like going out on movies. Jaden was the one who introduced Kristen to her former best friend, Jordyn Woods, during a party at the Smith residency. Although Kylie dated Jaden for a short time, they seemed cute together. They have continued being friends even after the breakup.
3. Lil Twist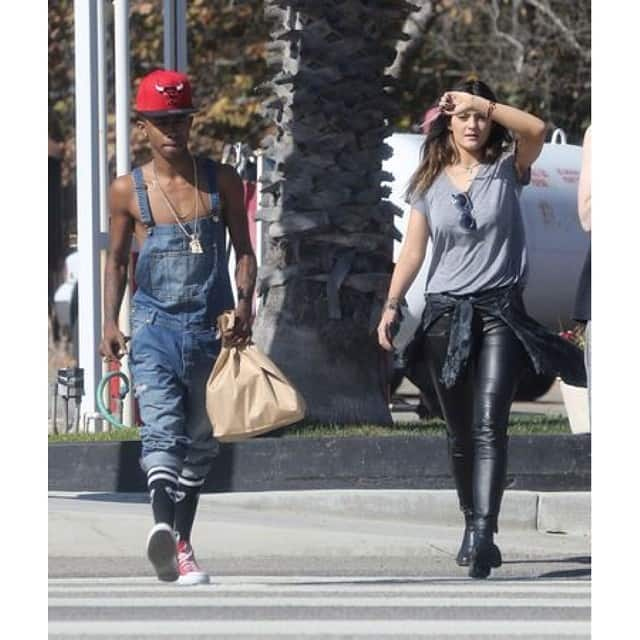 The rapper Lil Twist is also part of the Kylie dating history. The two began dating in 2013, but their fling only lasted for a short while. They were seen flirting on twitter after Lil Twist told her I love you and Jenner responded with some emojis.
4. Tyga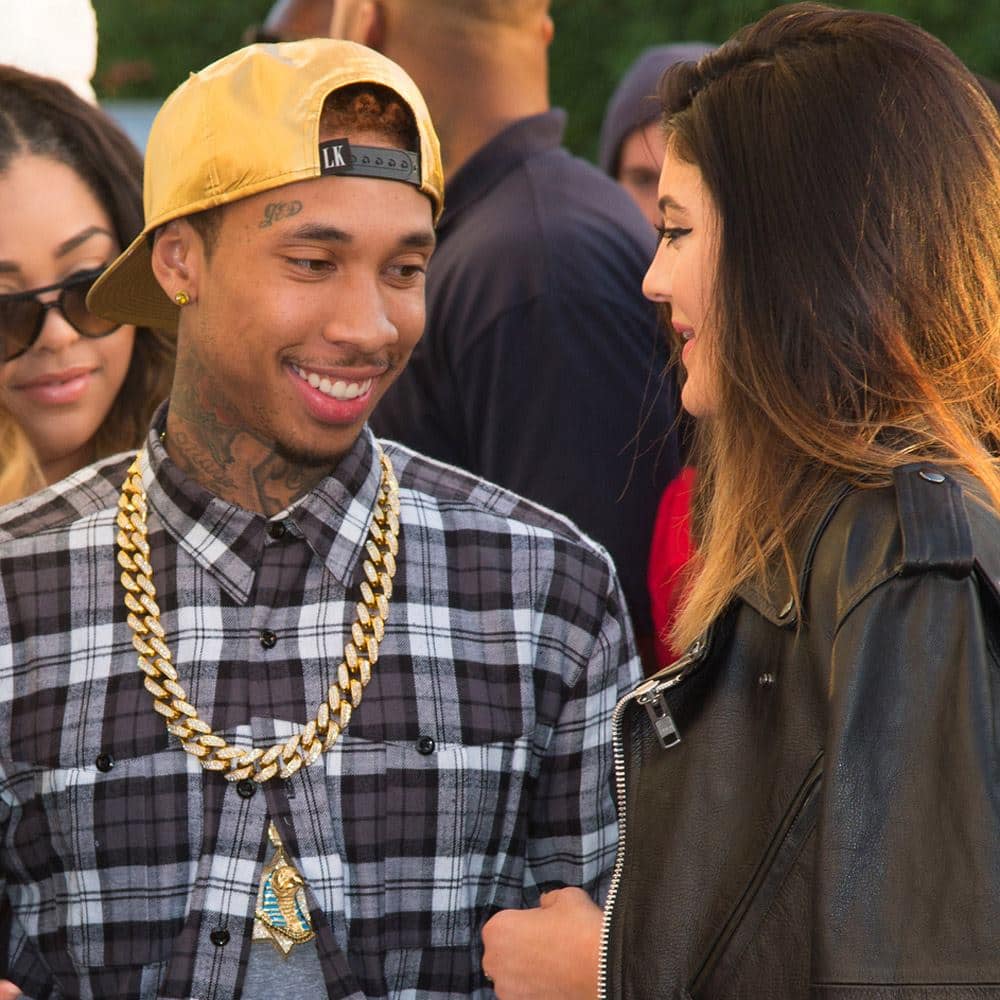 Michael Ray Stevenson, popularly known by his stage name Tyga, is an American rapper, singer, songwriter, and actor. He met the socialite during Kendall's 16th birthday in 2011, where he was the performing artist. At the time, she was 14, and Tyga was 21. Kylie and Tyga started hanging out more often after meeting again at Kim Kardashian and Kanye West's wedding in 2014. Tyga broke it off with his fiancé Black Chyna after rumours that he and Kylie were dating. He later addressed the rumors saying that the Kardashians were just good friends. Later, the pair was frequently seen around each other, including the Grammys, where the two were spotted leaving together. He was one of the most controversial Kylie Jenner exes since she was still a minor while seeing each other. They allegedly broke up at Tyga's 26th birthday because of the influence of her family.
READ ALSO: Kylie Jenner reveals she employs 47% people of colour and only women
5. Travis Scott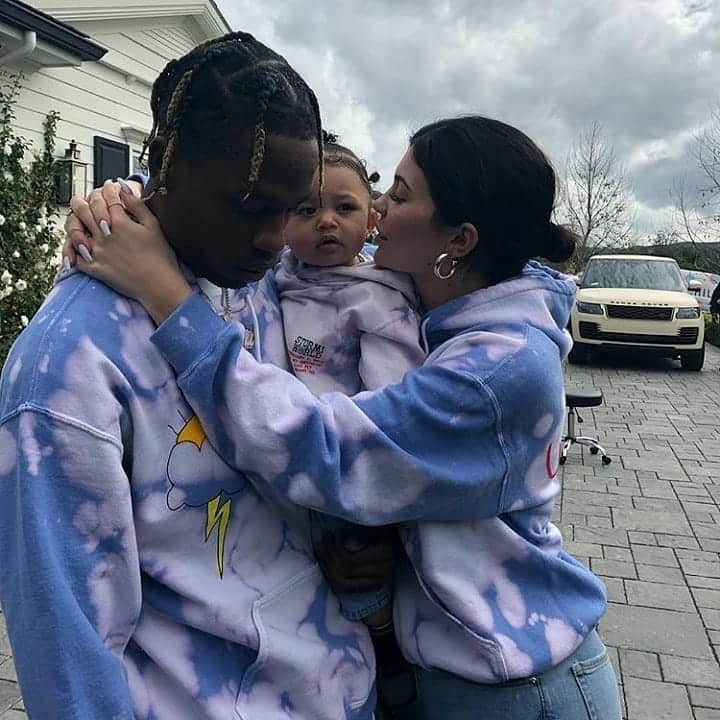 Travis Scott has been one of the recent lovers of the Kylie Jenner dating history. The two met at Coachella in 2017, and from there, their love life sparked. The makeup magnate was impressed by Travis and followed him on his music tour. The following year on February 1st, the pair welcomed their firstborn daughter, Stormi Webster. They kept their relationship low-key though they had officially announced that they were dating. In 2019, the couple parted ways but did not tell what the reasons were behind the breakup. Speaking to XXX, Travis revealed that always being in the spotlight was a challenge to their relationship. The pair spends a lot of time together even after breaking up.
READ ALSO: Kim Kardashian shares cute pic of daughter Chicago, fans love it
At one point in 2018, it was alleged that the makeup mogul was secretly seeing her bodyguard, Tim Chung. There were speculations that Stormi was Chung's daughter. However, the part-time model denied these allegations.
Who is Kylie Jenner dating right now?
The Kylie Cosmetics CEO has not officially announced that she is seeing anyone. However, she is very close with her baby daddy Travis Scott with whom they are seen together often.
So there you have it, the Kylie Jenner dating history. She is now a single mom who has to juggle between running her company and motherhood. She is surrounded by the love and care of her mother, Kris, and her sisters Kourtney and Khloe who, are also single mothers.
READ ALSO:
Woman shares resemblance with Kendall Jenner, people can't believe it
Khloe Kardashian "reconciles" with Tristan months after he cheated
Kim Kardashian-West buys North boujee R500k horse for her 7th birthday
Source: Briefly.co.za