Who is Nicky Jam girlfriend, Paulina Cruz? Bio and facts
Who is Paulina Cruz? She came into the limelight after reports that she and famous Latin musician Nicky Jam were in a relationship. Although not confirmed by the two, intimate photos made their way into social media. The picture showed them looking cosy with each other. Find out more about her and her rumoured relationship with the musician here.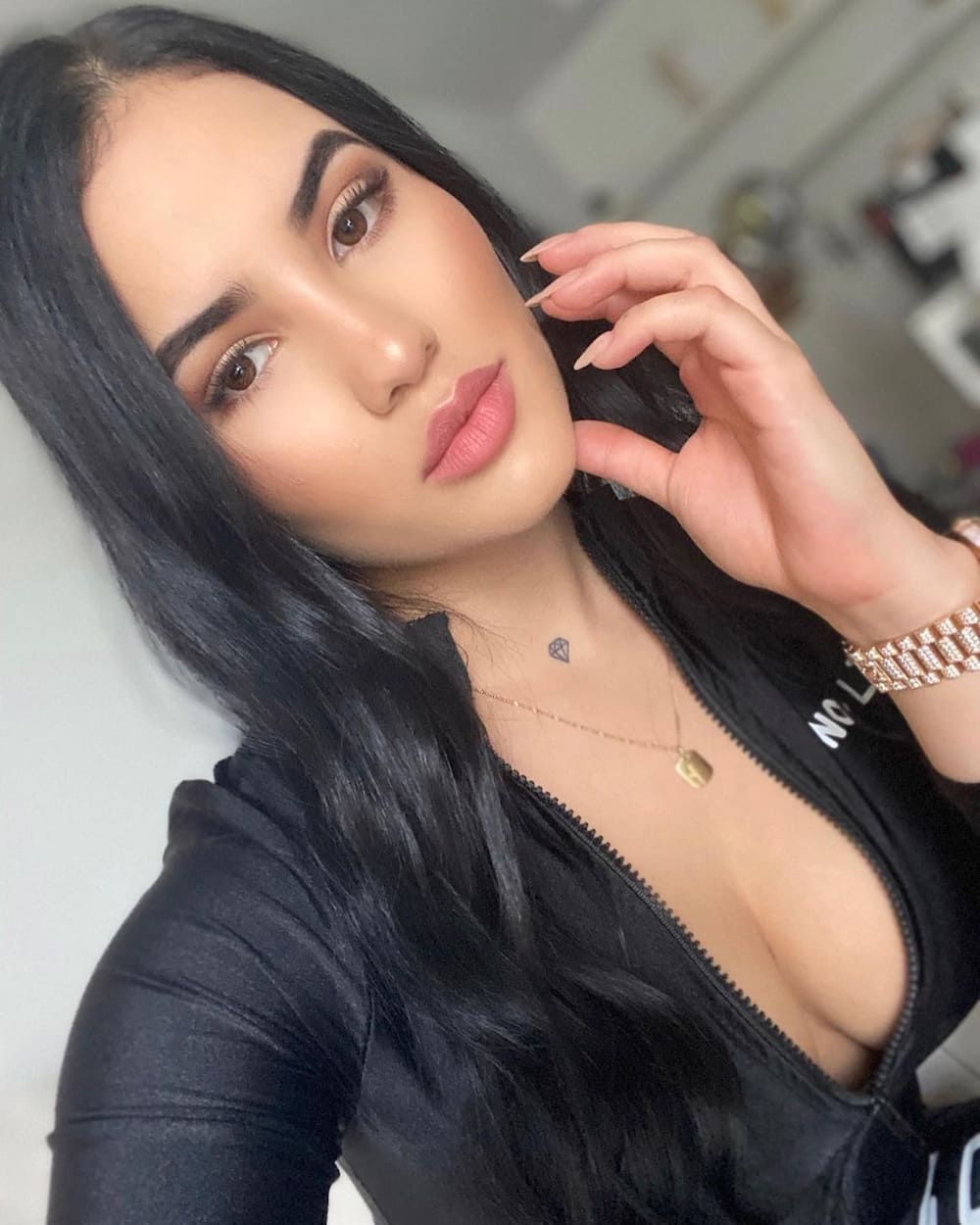 Paulina Cruz was not famous before but became so after the rumoured association with the Latin celebrity musician. Their relationship rumours came at a time Nicky Jam was still in the process of finalizing his divorce. Read more here.
Paulina Cruz biography
Full name: Paulina Cruz
Paulina Cruz age: 21 years old
Paulina Cruz birthplace: Viterbo, Caldas, Colombia
Nationality: Colombian
Background information
She was born in Viterbo, a town in Caldas, Colombia. Her background information on her parents and upbringing is unknown. How old is Paulina Cruz? The lady is young, at 21 years of age, and she has studied aesthetics.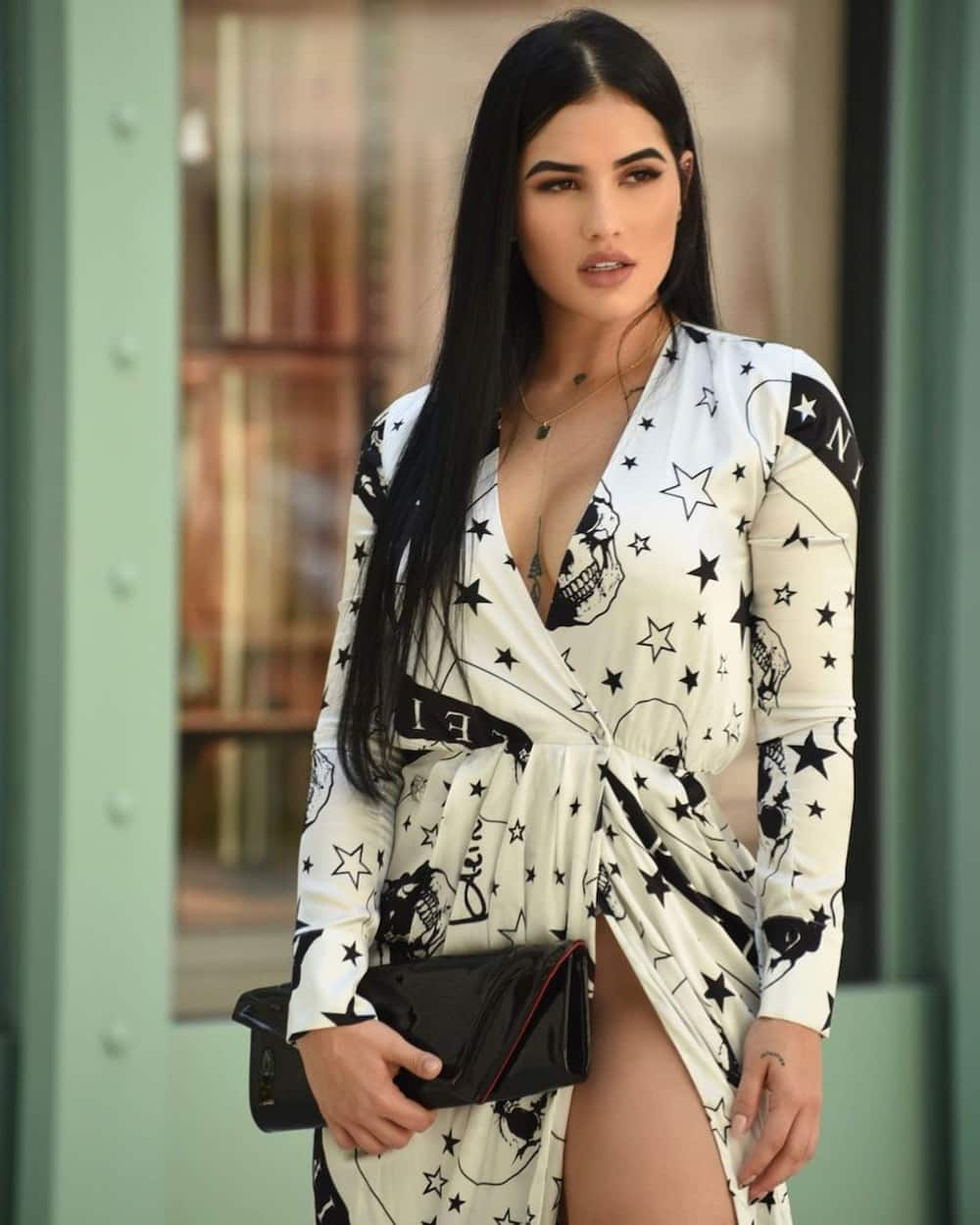 Relationship status
She was rumoured to be in a relationship with Latin singer Nicky Jam, but both have never cleared the air. It is reported that the two were first friends long before he was even married. It seems like their friendship got to a new level.
The relationship rumours started when two pictures of the two looking happy together made their way into social media. The Spanish version of People magazine posted the photos. In one of the photos, two are seen smiling while on a yacht. The second photograph shows the two dressed casually, walking with Nicky behind. Their relationship rumours came when the musician Nicky Jam was in the process of getting a divorce.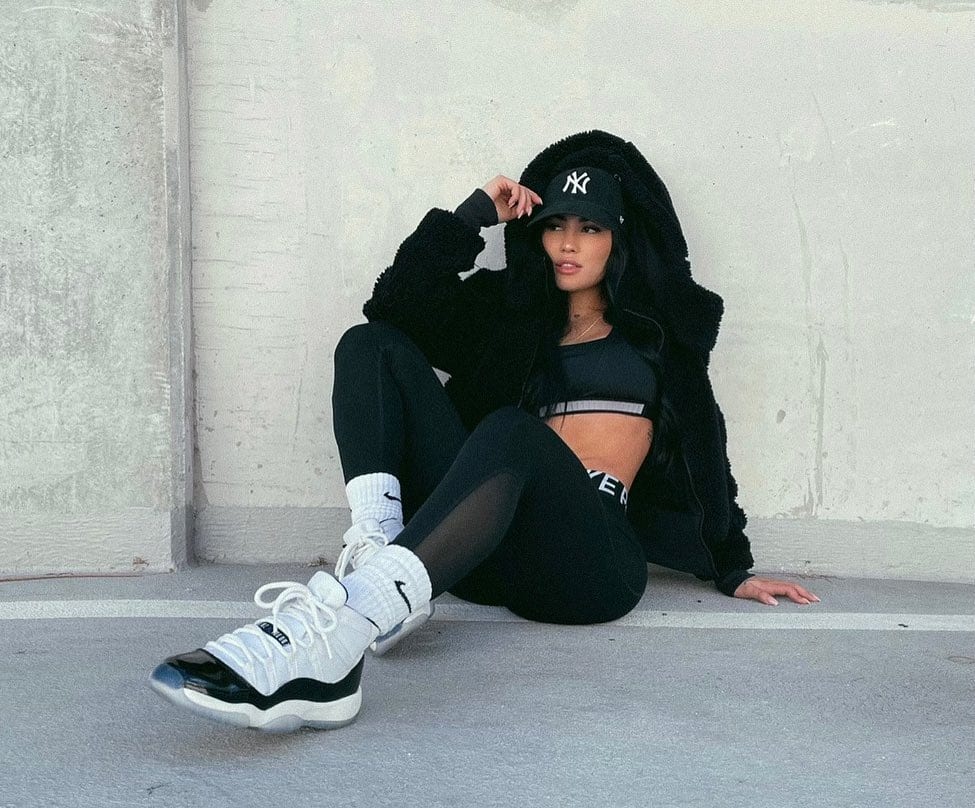 Paulina latest news
After rumours linking her with Nicky Jam started going viral, she chose to get rid of all her social media accounts. The move may be to cover up or contain any further information leaking to the larger public. There has not been any denial or confirmation from the two about whether they were together.
Health and fitness
From her pictures online, she seems to be into workout training and fitness. She has posted numerous photos of herself in the gym. She has also posted a couple of photographs showing off her toned body.
Paulina Cruz pictures
The aesthetician does not miss a chance to strike a pose, and she is good at it. Check out some of her photographs.
1. Cool and casual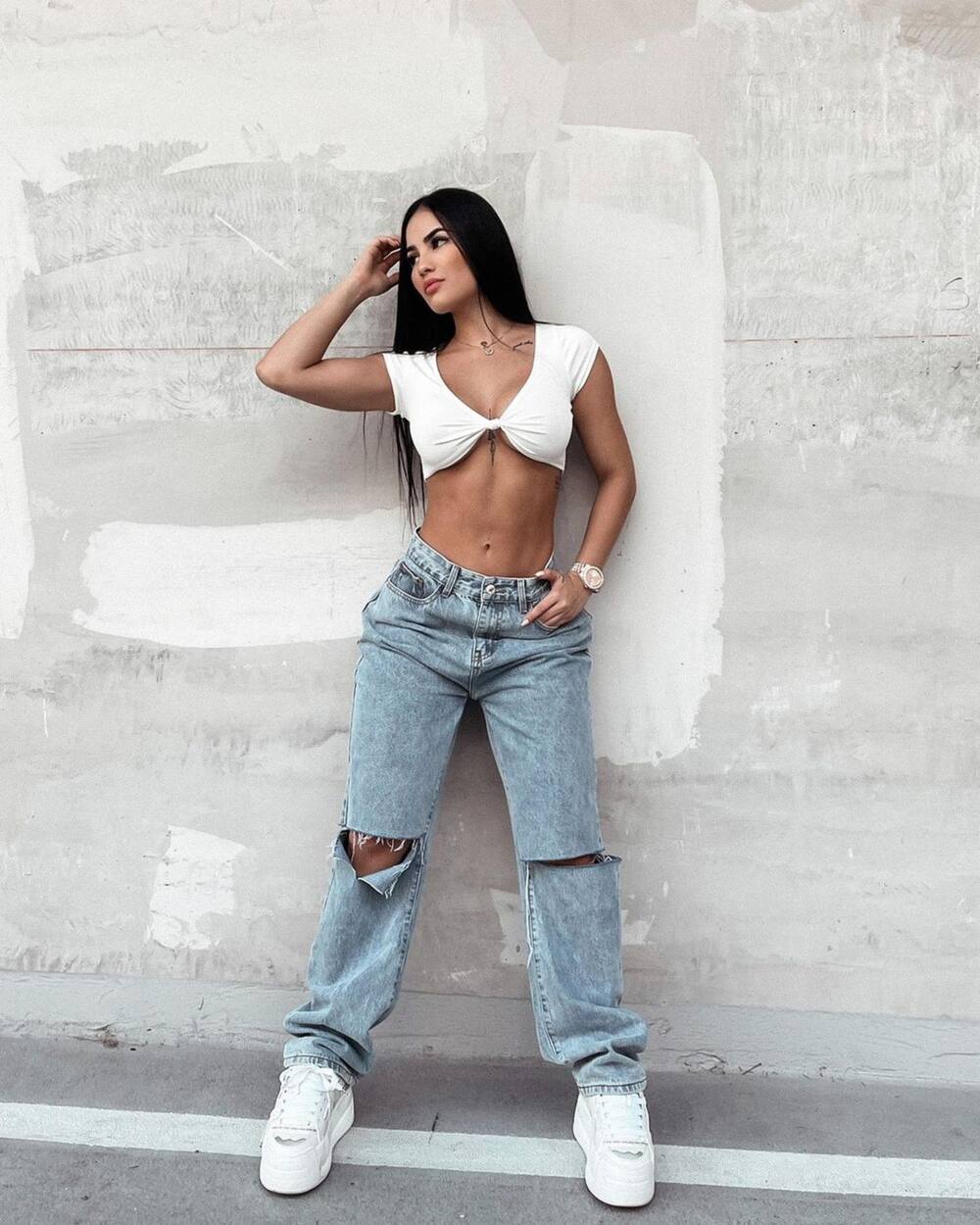 When rocking a casual outfit, think about jeans because you can never go wrong in the right pair. She looks stunning posing for a photo in her chill casual wear. Those white platform shoes are impressive.
2. Glamour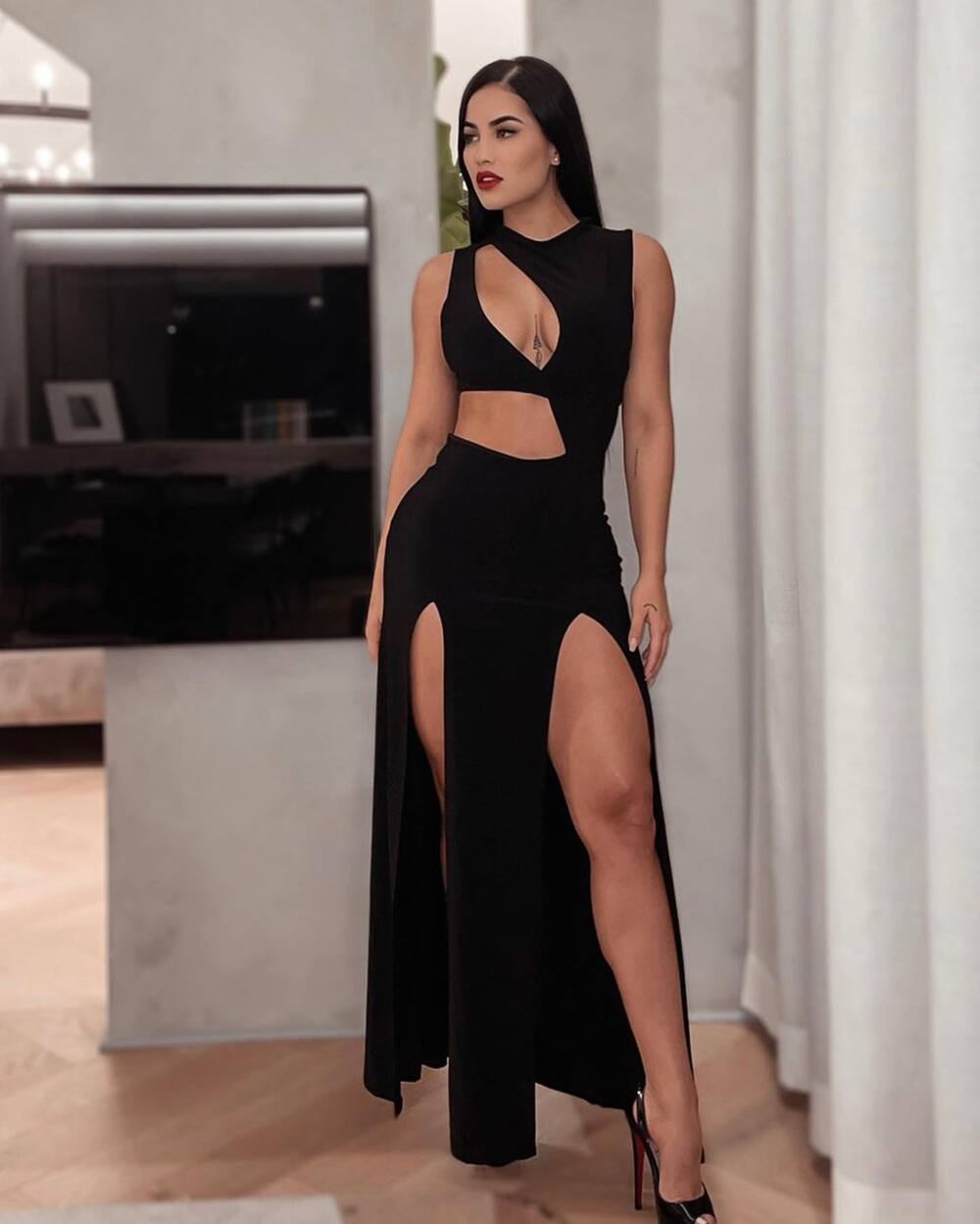 When looking for glamour in an outfit, a stylish outfit comes to mind. She is looking glamorous in this amazing black dress. You can never go wrong in an LBD.
3. Fitness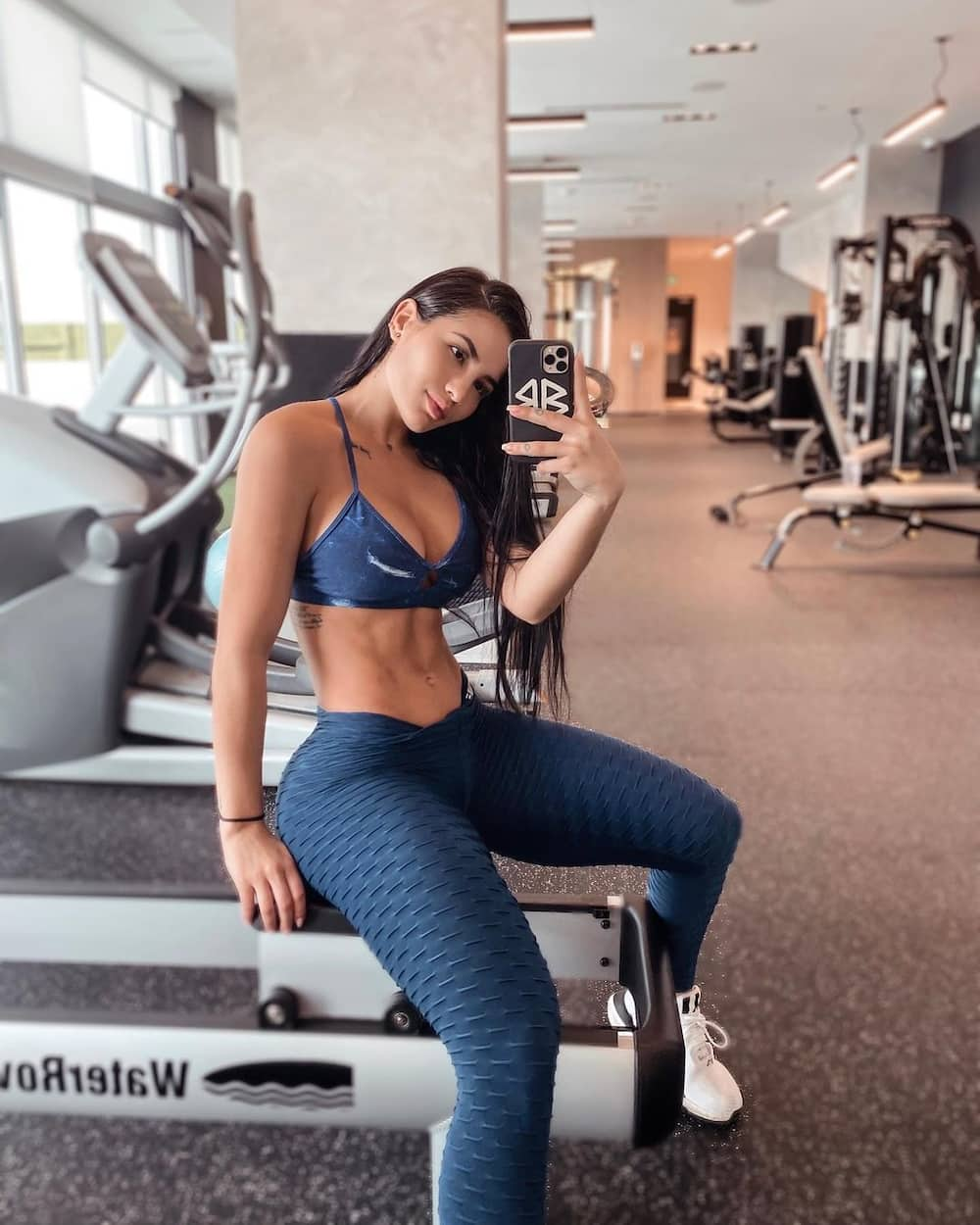 Who said going to the gym meant looking too tired to even look cute? The gym queen looks cute while still trying to put in a workout. Her body is definitely her goal.
4. Power!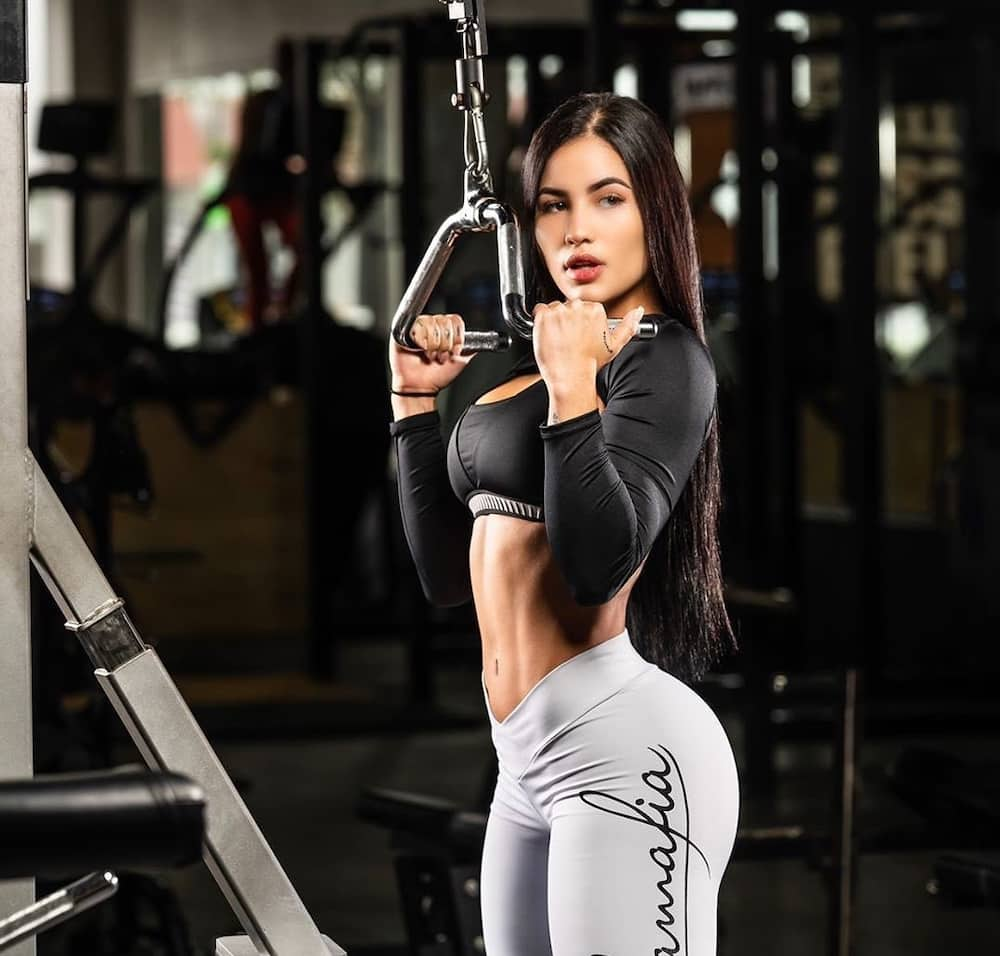 When you use your energy to work out, the results will be worth it. She looks divine, exhibiting both strength and beauty. Clearly, this is the strength of a woman!
Social media
She can be reached on her Instagram account, @paulinacruzpel, where she has quite a huge following of 26.9k followers.
Is Paulina related to Angelica Cruz? Although many have wondered whether the two are related due to some resemblance, it is not so. Angelica Cruz is Nicky Jam's ex-wife. Even though the last names are similar and both come from Colombia, they are not related.
That is all you need to know about Paulina Cruz, the young lady who seemed to have swept Latin singer Nicky Jam off his feet.
READ ALSO: Lerato Moloi age, son, ex-husband, parents, model, Isidingo, The Throne and Instagram
Briefly.co.za published an article on Lerato Moloi. She is an outstanding South African model who is also an actress and television presenter. Her modelling skills are very spectacular. Although her initial career path was not pegged on modelling, she eventually found herself settling for it instead of psychology. Nonetheless, this path seems to be the best for her. Find out more about her in the article.
Source: Briefly News