All you need to know about Zane Killian
South Africans are alarmed by an increase in murder cases in the country. On Friday 25th September, Bishop Lavis Magistrate's Court charged Zane Killian with the murder of a 52-year-old Lieutenant Colonel Charl Kinnear, an Anti Gang Unit (AGU) officer, in Cape Town.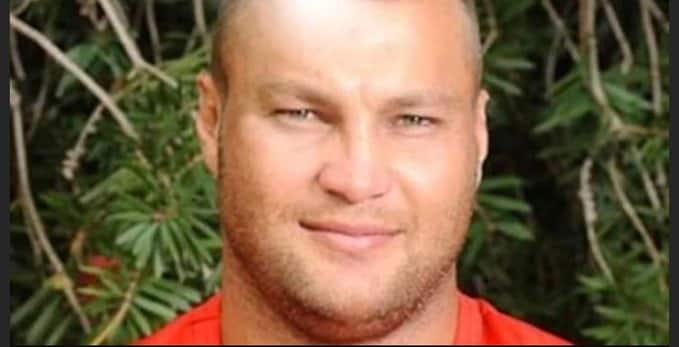 The police released a warrant of arrest on Monday, 20th September. On Wednesday, 23rd September, Killian was arrested and taken to Western Cape, but the Hawks gave an official statement about the arrest on Thursday, 24th September.
Eric Ntabazalila, the National Prosecuting Authority (NPA) spokesperson in the Western Cape, revealed that Zane was going to face three charges: murder, conspiracy to commit murder, and unlawful interception of communication. He also revealed that the suspect did not apply for bail and that the State would deny him bail if he applied.
Killian's lawyer, Eric Bryer, told Sowetan Live that his client was interrogated on Monday, 21st September at Midrand police station in Germiston and that he did not leave Gauteng on Tuesday, 22nd September. Zane was transferred from Germiston to Cape Town overnight.
How was Colonel Charl Kinnear's murder planned?
According to the Hawks, the sad incident happened around 3 pm outside the victim's house at 10 Gearing Road in Bishop Lavis. On Friday, 18th September, the suspect approached Colonel Charl's car shortly after he got home and shot him at a close range.
Evidence showed that his phone was tracked at 3.25 pm or at least 25 minutes after he was killed, and the police suspect that a man ordered Killian to trace Kinnear's device. Maverick Citizen stated that a CCTV camera picked up a person wearing a red and orange hoodie jacket and a pair of tracksuit pants. He was near a corner of Gearing Street, where the colonel lived. The event happened around 15 minutes before the shooting. A CCTV footage from Kinnear's home cameras also reveals images of the same man, who appeared to be a trained assassin.
The late Colonel Charl brought vital contributions to the team that was investigating a suspected underworld lord named Nafiz Modack. Earlier this year, Nafiz was acquitted of extorting a popular Cape Town nightclub called The Grand Beach Cafe. He was also part of the investigators who were working on the murder case of biker boss, Tim Lotter, and his associate, Stefan Venter. Stefan was shot dead outside a tavern in Gordons Bay.
Forensic Investigator Paul O'Sullivan and his colleagues put up an R1 million cash reward for anyone who will provide them with information about the crime. Zane appeared before the court under heavy police protection and photographing him was not allowed. The case was postponed until 5th October. The accused will be held at the Bellville police station while investigations are going on. No more arrests have been made regarding this case.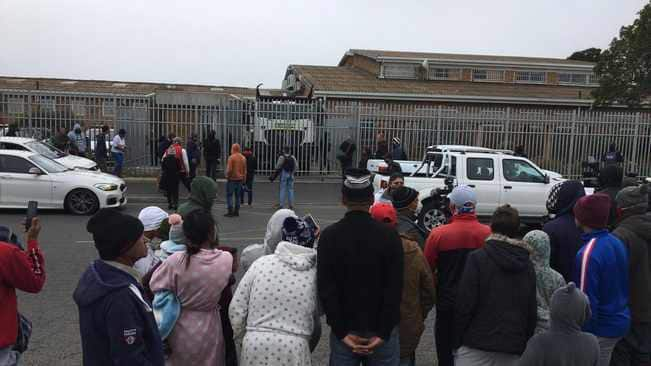 READ ALSO: Idols SA Season 16 contestant Jerodine Madlala is expecting
Facts about Zane Killian
Mzansi is eager to know more about Zane because people might identify him and provide the police with information that will bring justice to the bereaved family. Below are several vital facts about the suspect:
The suspect is a former rugby player of Valke, a South African rugby union team in Gauteng.
According to the Valke or Falcons website, Zane played in the Vodacom Cup and the annual Currie Cup tournaments.
The 39-year-old ex-rugby player comes from Springs in Johannesburg.
Zane Killian rugby player was born on 11th July 1981, and he is 1.78 meters tall and weighs 105 kilograms.
Several local reports reveal more about Zane Killian parents. He is the son of the late Heila Killian, who had four children and was married to Hein Killian. Hein's social media page showed that he was a retired South African Commanding officer at Riot Unit 6, SAP.
Zane Killian mother was attacked in April 2018 while on the farm and murdered outside Stilbaai.
Daily Maverick stated that Killian owns a tracking and investigation company. Eric Ntabazalila said that between March and September this year, Killian might have traced Kinnear's cellphone.
South Africans hope that Zane Killian will face the full wrath of the law if he is found guilty of the crimes he has been charged with. The people also long for the day murder cases will cease being the talk of the country.
READ ALSO: J Molley denies dating Khanya Mkangisa, says he didn't even know her
Briefly.co.za serves you hot gossip that is allover Mzansi's internet. South Africans react to J Molley's claims that he has never been in a relationship with Khanya Mkangisa. Furthermore, he claims that he never knew her until pictures of them trended on Twitter.
The majority of their fans suspect that J Molley is concealing the truth about their relationship. In contrast, others believe that this might be one of the internet stunts celebrities pull off to entertain their fans.
READ ALSO:
Grandson gushes about gogo who has 55 grandkids and 33 great-grandkids
Malema calls out "imaginary billionaire president" over unpaid salaries
Cassper Nyovest can't believe Ramaphosa 'blue ticked' Mzansi on human trafficking
Source: Briefly News