Nikita Murray: Everything we have found out about Katlego Maboe's mistress
The entertainment industry can be an unforgiving place, and the slightest mistake can ruin one's reputation and decades' worth of work. The trolls that come when a celebrity makes a mistake are another thing that no one would like to encounter. Katlego Maboe is in the limelight after he was involved in a second cheating scandal. Interestingly, the lady that he cheated on his wife with has been identified as Nikita Murray. How about unveiling the details of Katlego's mistress?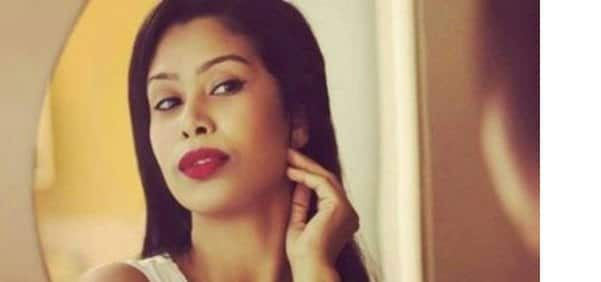 Katlego Maboe is topping the headlines after a scandalous video made its way online. In the video, he confessed of having slept with Nikita Murray. The cheating scandal has caused the award-winning host an endorsement deal with Outsurance, as he has also been accused of being violent to his partner. The SABC 3 Expresso breakfast show has also suspended him from hosting the show. Would you like to know more about the woman he cheated on his partner with? These details will help you keep up with the gist.
Nikita Murray profile
Full name/real name: Nikita Murray
Gender: Female
Place of birth: Cape Town, South Africa
Nationality: South African
Height in feet: 5'6"
Height in centimetres: 167
Weight in pounds: 121
Weight in kilograms: 55
Marital/relationship status: Married
Husband: Matthew Murray
Children: 1
Profession: Entrepreneur, fitness instructor, and businessperson
Crucial facts about Nikita Murray
Before the video of Katlego Maboe made rounds on social media, most people did not know about Nikita Murray South Africa. The video has led many people to curiously want to know who she is and how the scandal came about.
1. She is in love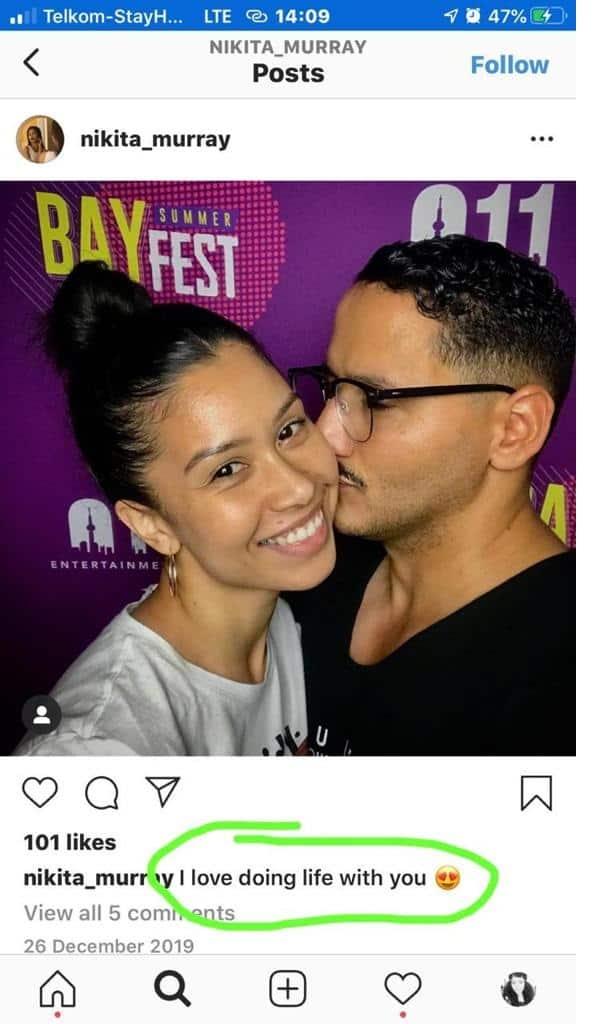 According to her Instagram profile, she is in love with someone else. She is also hinted that she is a mother. On Nikita Murray Instagram page, she shared what looked like a romantic picture of herself and her lover. She has, however, made the account private.
2. She works for an insurance company
It is alleged that Nikita Murray works for Outsurance, which is an insurance company that Katlego Maboe works as an ambassador for. The company has revealed that it is removing all the TV commercials that Maboe has featured in.
READ ALSO: Mpho Popps creates parody of Katlego Maboe following cheating scandal
3. Katlego slept with her once
The viral video has been making rounds on social media. In the video, Katlego Maboe admitted to having slept with her once. He stated that it happened in his hotel room. The viral video is alleged to have been taken by Katlego's partner, Monique Muller, who confessed that Katlego infected her with an STD that is putting her at the risk of not conceiving a second baby.
4. The viral video has caused her pain
On 22nd October 2020, a couple of hours after the video had gone viral, Nikita Murray commented on the scandal. Through a post on her Twitter account, she stated
This video has caused nothing but pain to me and my family. An official statement will be released in the morning from my lawyers. I kindly ask that you please take it down and stop retweeting, please.
The tweet has been received with so much backlash on the platform. Most of the users have advised her to maintain her calm and let the matter die. So far, nothing has been heard from her.
Nikita Murray and Katlego Maboe scandal has turned out to be worse than anyone had foreseen. Katlego has not only lost an endorsement deal with an insurance company but has also been suspended from the Expresso Morning Show. To add to it, it looks like his family has crumbled as he admitted that he is going through a legal but painful separation.
READ ALSO: Katlego Maboe removed from Expresso Morning Show pending investigation
Briefly.co.za recently reported about Katlego being removed from the Expresso Morning Show. The move comes after he was accused of abusing his partner apart from being unfaithful to her.
He has also been asked to pave the way for investigations to be conducted. Read on to know the recent details about the conducted investigation.
Source: Briefly.co.za