Battleground Teasers: Complete March 2021 episodes here
Battleground is a witty comedy-drama Nigerian series that will have you hooked as soon as you watch it. The thrilling show follows the Bhadmus family's life after an unfortunate tragedy occurs and secrets are exposed, people are betrayed, and much more. Here is a glimpse of the Battleground teasers for the March 2021 episodes.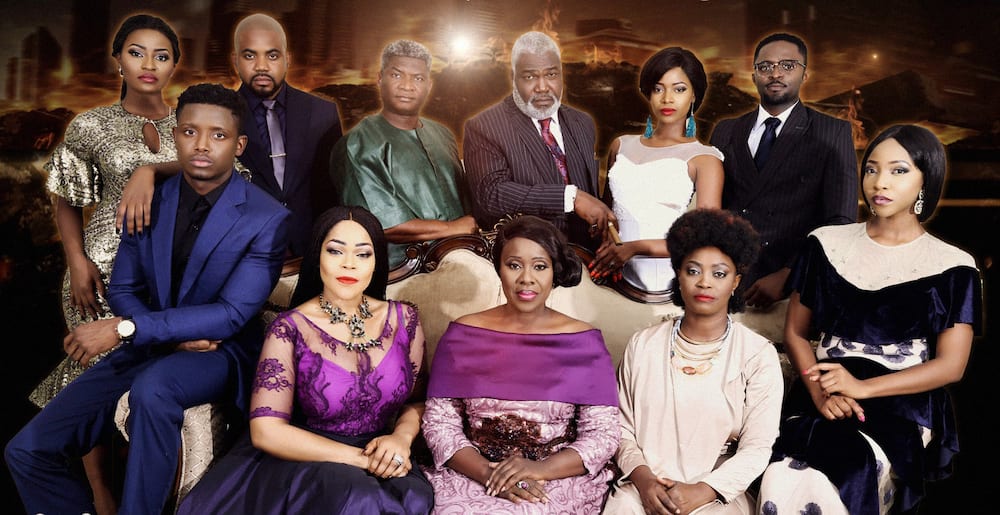 The power struggles are still happening when infidelity is exposed, and crooked business enterprises are crumbled. Ola finds himself in jail, unsure how The General placed him in the middle of this mess. Teni catches Kolade in Adaora's bed. What will she do? Find out in the Battleground teasers below.
Battleground teasers for March 2021
Battleground Nigerian series plot for March is only getting thicker. Kolade does not know that Onajite is with child, Dr. Kalu is duped, and Teni's reasons for selling the hospital are questionable.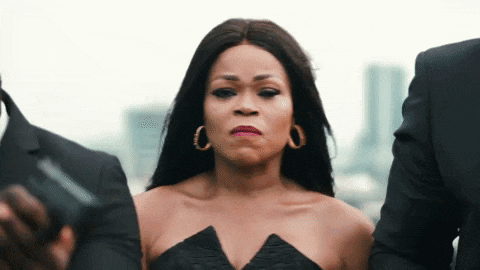 Monday, 1/03/2021 - Episode 150
Onajite disregards Sophie's threat, and she increases her demands; meanwhile, The General sends Ola on a questionable errand. Adaora discovers the truth about what Lara and Kolade are to each other.
Tuesday, 2/03/2021 - Episode 151
Teni responds to Emeka's proposal as Kolade confides in Adaora about Lara. Later, Sola attempts to make Emeka envious while Kolade extorts the Police Commissioner.
Wednesday, 3/03/2021 - Episode 152
Ola learns that The General has rewarded him for being a drug mule as Sophie attempts to jog Adaora's memory about Cissy's caution. Nwosu is doubtful when Onajite acts weirdly about Kolade.
Thursday, 4/03/2021 - Episode 153
Danlami has found someone to purchase his shares, but he is adamant about selling to this person. Emeka agrees to get the test done while Sophie is sure that Kolade has no idea that Onajite is pregnant.
Friday, 5/03/2021 - Episode 154
Ola is incriminated further in the General's drug enterprise as Emeka expects the test results. Onajita cannot fire the staff as instructed by Adaora.
Saturday, 6/03/2021 - Episode 155
The staff members learn about Adaora's plan to let them go; meanwhile, Ola lands himself in an indefensible position. As Kolade squares up to Onajite, Danlami is persuaded to sell the shares to Tanko.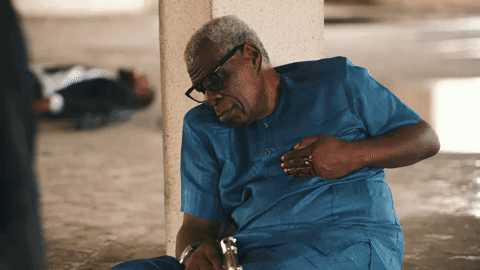 Sunday, 7/03/2021 - Episode 156
The cops who arrested Ola are surprised by what they discover; meanwhile, Kolade and Onajite talk about the baby. As Teni and Emeka try to manage Sola's recent mishap, Teni puts forward a solution.
Monday, 8/03/2021 - Episode 157
Tanko goes to Kolade for assistance while Sophie mediates for Onajite with Adaora. Moshood holds a weird display as Cyril will not let Sola's assault go.
Tuesday, 9/03/2021 - Episode 158
Teni wants Sophie's counsel about Sola; meanwhile, Hadiza is concerned that their objectives are on hold. Moshood's new friend leaves everyone apprehensive as Kolade interprets the riot act for Onajite.
Wednesday, 10/03/2021 - Episode 159
Adaora gets her hands on the report on Sophie's day out while Chichi makes an effort to make Nwosu ready to be a father. Philemon makes his intentions with Moshood clear as Emeka finally gets the test results.
Thursday, 11/03/2021 - Episode 160
Philemon is grateful to Moshood, and Adaora confronts Sophie about deceiving them about where she was. Sola discloses Emeka's secret to Teni, while Kolade's choice about the kid takes Onajite by surprise.
Friday, 12/03/2021 - Episode 161
Teni asks Emeka about his infection as Onajite counters Kolade's choice about the baby. It becomes clear who set Philemon on Moshood. What does Yakubu need Teni for?
Saturday, 13/03/2021 - Episode 162
Cyril gives Sola bad news while Teni informs Kolade about the interview. Strange Man is doubtful about Nwosu's ability to be professional as Sophie takes things into her own hands.
Sunday, 14/03/2021 - Episode 163
Adaora is sceptical about what is going on between Sophie and Kolade; elsewhere, Kolade appeals to Danlami about his shares. Sola and Okiemute link up.
Monday, 15/03/2021 - Episode 164
Teni earnestly asks Danlami not to sell his shares; meanwhile, Vyhutu is annoyed with Chichi for spilling the beans. As Adaora squares up to Sophie, Oyiza cautions Sola about the game she is playing.
Tuesday, 16/03/2021 - Episode 165
Yakubu ridicules Teni's efforts to halt the interview, while Oyiza is doubtful about Sola's calls. Okiemute gives Sola sad news as Onajite talks to Kolade about her final choice.
Wednesday, 17/03/2021 - Episode 166
Emeka looks for Sola's records while Adaora realises that Onajite appears different. Sola stays on the case in defiance of Okiemute.
Thursday, 18/03/2021 - Episode 167
Everyone pays attention as Yakubu interrogates Teni. Elsewhere, Danlami strikes with a heavy blow, and Kolade makes one final move regarding the unborn child.
Friday, 19/03/2021 - Episode 168
Teni is happy because of her victory when an unanticipated guest arrives; meanwhile, Chichi confides in Adaora about Onajite.
Saturday, 20/03/2021 - Episode 169
Kolade pokes around Sophie's past while Emeka gets a confirmed test result. Onajite and Nwosu set up to meet while Adaora asks Onajite about her intimate life.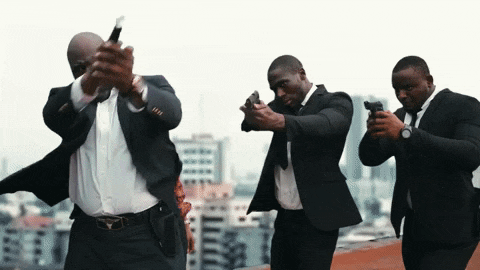 Sunday, 21/03/2021 - Episode 170
Cyril takes care of an intoxicated Emeka while Teni catches Kolade in Adaora's bed. Elsewhere, Collins confides in Sophie about her romantic interest as Teni learns about Kolade's deceit in the liquidation proposal.
Monday, 22/03/2021 - Episode 171
Cyril undertakes a task for Emeka while Sophie consents to Collin's plan. As Sola holds the winning cards, Teni asks Danlami for help and decides on Emeka's proposal.
Tuesday, 23/03/2021 - Episode 172
Kolade finds out that Teni's plays buy time, but he has another trick up his sleeve. Meanwhile, Sophie asks for Adaora's assistance, and Emeka is at his wit's end with Sola. Vhyutu gives Chichi Amos' proposal.
Wednesday, 24/03/2021 - Episode 173
Nwosu is keen on Onajite linking up with his sister, while Okiemute learns about Boniface's secret. Hadiza is annoyed that Danlami is assisting Teni as Emeka goes to see Teni about the leaked photos.
Thursday, 25/03/2021 - Episode 174
Boniface surprises guests while Onajite struggles to dodge the meeting with Nwosu's sister. Elsewhere, Sophie has hurtful words for Adaora, and Collins makes things harder. Emeka gets a letter from BBP.
Friday, 26/03/2021 - Episode 175
Amos gives Chichi his proposal while Philemon extorts Hadiza. Cyril obtains a weird visit from Sola and Onajite owns up to staying away from Nwosu's sister.
Saturday, 27/03/2021 - Episode 176
Collins goes to see Sophie, and Emeka goes to Cyril with a proposal. Meanwhile, Onajite links up with Onyinye as Dr. Kalu comes back. Adaora is keen on starting an enterprise, and Vyhutu persuades Onajite.
Sunday, 28/03/2021 - Episode 177
Emeka is happy about the agreement between Dr. Kalu and Kolade; meanwhile, Teni is adamant about putting the hospital up for sale. Onajite cautions Vyuhutu while Onyinye's call makes Onajite curious.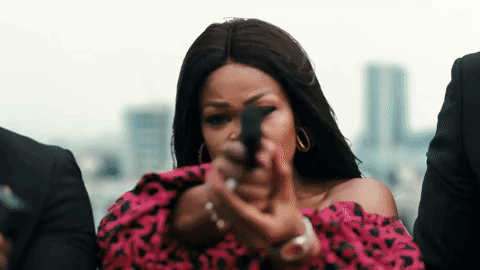 Monday, 29/03/2021 - Episode 178
Teni comes across proof that Kolade is involved, and Sola chooses to go, but her requirement must be met. Dr. Kalu discovers that BBP intends on selling the hospital.
Tuesday, 30/03/2021 - Episode 179
Onajite questions Nwosu about another woman while Dr. Kalu squares up to Kolade. Meanwhile, Adaora doubts Teni's intentions when selling the hospital, and Emeka pleads with Sola to return.
Wednesday, 31/03/2021 - Episode 180
Kolade cautions Danlmai to leave his family alone as Teni asks Emeka for forgiveness. Sola comes back and is received unexpectedly, and Nwosu learns that he will be a dad.
Onajite
She acts weird about Kolade, who has no idea that she is pregnant. Eventually, they talk about the baby, but they are unable to reach a consensus. Finally, she gives him her final choice; will he try to change it?
Kolade
He extorts the Police Commissioner and confronts Onajite about her pregnancy. After she makes a choice, he decides to make one last move to save his skin. He is later caught red-handed in Adaora's bed.
Watch Battleground episodes on Novela Magic every week at 21h30. Will Kolade take responsibility for the baby? Engage us in the comments below.
READ ALSO: Enakhe Teasers for March 2021: All the latest episodes here
Briefly.co.za recently published the Enakhe teasers for March 2021. Stone is losing his patience trying to find the totem. Meanwhile, Latifah sets up a tap.
Archie's lousy luck turns around, but not for long. Whose marriage is crumbling?
Source: Briefly News