5 Proudly SA Women Led Startups Shaking Up Male Dominated Industries
One thing Rea Ngwane, Claire Reid, Rapelang Rebana, Mogau Seshoene and Palesa Moloi have in common is the sheer drive to succeed in a male-dominated business world.
PAY ATTENTION: Click "See First" under the "Following" tab to see Briefly.co.za News on your News Feed!
As the world celebrates International Women's Day, Briefly.co.za celebrates 5 women in business.
This year, the theme for International Women's Day is: "Women in leadership: Achieving an equal future in a COVID-19 world."
According to the United Nations, it celebrates the huge strides made by women and girls around the globe in "shaping a more equal future and recovery from the Covid-19 pandemic and highlights the gaps that remain."
Rapelang Rabana - Rekindle Learning
Rapelang Rabana is an internationally renowned and respected businesswoman.
According to Brand SA, before Rapelang turned 30, she started her own business, featured on the cover of Forbes Africa and was invited to join a panel at the World Economic Forum (WEF) Annual Meeting in Davos in 2012.
According to a report by IOL, Rabana's journey began in 2006 when she was a co-founder of Yeigo, an innovative tech start-up company that received international acclaim for its innovations in mobile VoIP and IP communications.
About eight years ago, Rapelang launched Rekindle Learning, a tech company that hopes to turn our obsession with phones into learning opportunities.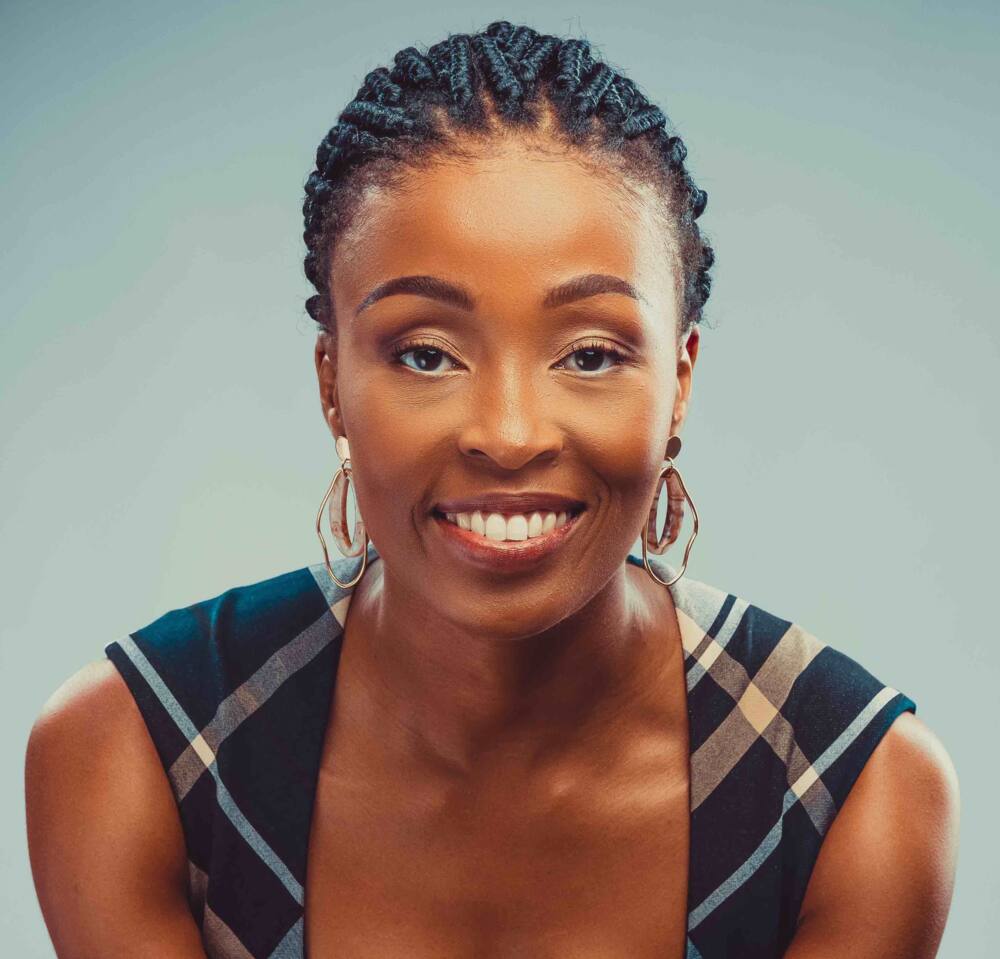 Rekindle Learning empowers people to adapt to the changing world of work and drive life-long learning, through mobile and computer-based learning applications.
In her interview with Brand SA, Rabana said:
"Our society teaches us to spend a lot of time looking 'out there' for success, but the ability to drive yourself to your full potential starts internally with personal mastery."
Speaking to Briefly.co.za, Rabana said:
"One of the major challenges you face as a female entrepreneur has, for me, always been the internal battle of appreciating my own perspective, value and trusting the validity of my own journey, in the absence of external points of reference I could relate to.
"This made it even more important to look inwards for guidance, which requires building self-awareness and personal mastery so you can act according to highest values and truest intentions."
For Rapelang, the learning growth curve as an entrepreneur is extraordinary.
"I would not have to learn so much about business, myself and the world around us, if I wasn't running my business, because making a business work, requires you to be so honest with yourself.
"If you say one thing and do something else, the business crumbles. There is no system around you and no 'fat' in the business, like you can get in a large company, to buffer inconsistency."
When asked about her thoughts on the women-led startup scene in South Africa, Rabana said she thinks women have always been running businesses, but too many of them are one-person bands, freelancers and consulting models.
"Building things that scale requires a team, and while I don't think you need to be massive to be effective, you certainly can't achieve a lot working alone."
Rapelang believes South Africa needs more women building businesses that extend beyond themselves and that fully leverage technology for scale.
"In the tech space, many services and products so far were by-and-large created by a group of people where women were under-represented.
"If women tap into their frustrations, use technology to solve problems and drive businesses that serve their needs, there are whole markets still to be served," she said.
Rea Ngwane - Kreamfields and Atyre
Reabetswe Ngwane is the co-founder of KreamFields (Pty) and Atyre.
The company, according to Top Women, produces and retails premium eco-friendly fashion accessories.
Rea realised the great potential recycling tyres could have. From this idea, she produced local, stunning, sustainable fashion accessories. She hoped her idea would help counteract the negative environmental and economic impact of what has been named 'Fast Fashion'.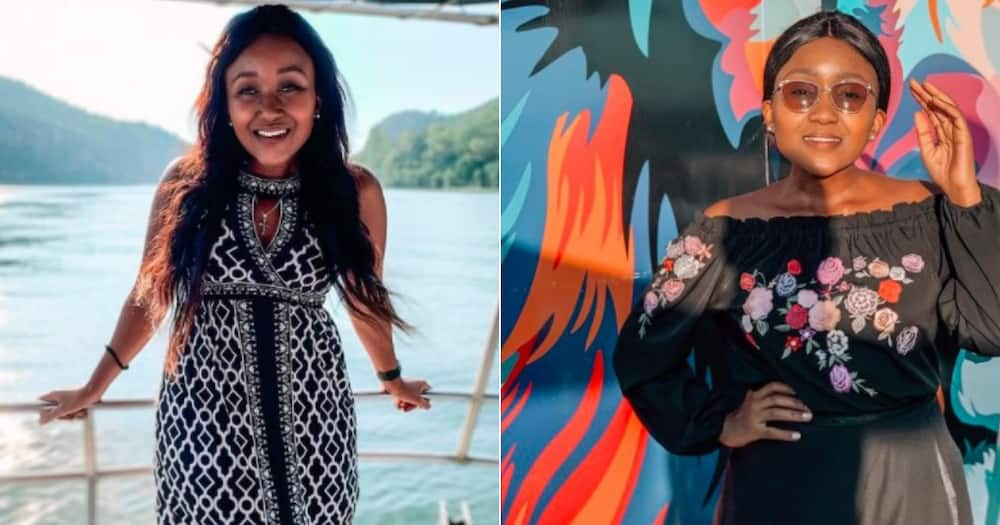 Ngwane, before her eco-friendly fashion venture, was already named one of Forbes Africa's 30 Under 30.
Not only is the company all about sustainable and eco-friendly fashion, but it also works with local communities to help alleviate poverty.
In a recent interview with Top Women, Ngwane said:
"I was constantly inspired by my grandmother and my mother to always put my best foot forward."
In an interview with Briefly.co.za, Rea said:
"Just start; never wait for validation from anyone to start your business.
"In this day and age anyone can turn just about anything into a profitable business, so don't doubt your ideas and compare them to someone else's, that idea was placed in your head for a reason."
When asked how her business journey impacted her life, Rea told Briefly.co.za:
"It has had a drastic impact on my life, from the people I have met throughout my journey, the positive environmental contributions we have made as well as the personal understanding and growth.
"This journey has afforded me the opportunity to work with the amazing team I work with today and play a positive role in the community we work in by not only creating employment but changing people's perspective on waste and seeing the income opportunities in it."
Ngwane said she also had to learn what she could and couldn't do:
"I have also had to learn and understand what I can and cannot do as an individual and the skills I needed to acquire through other people to create a fully-fledged team that is able to accomplish what is required.
"I have also had to grow and continuously self-develop to be the best version of myself."
Claire Reid - Reel Gardening
Claire Reid made waves in the business landscape as far back as 2002 when she was just 16 years.
Reid, who wanted to plant seeds, then sell vegetables to her parents for extra pocket money, was frustrated by the wastage of seed and fertiliser, along with her inability to get the seed to stay in the soil at the correct depth and distance apart.
The teen asked her nanny, Meggi for help. But it became a difficult task as the hard to understand instructions were only in English.
It was then that Claire realised there was a huge need to create something easy to understand that would allow her to plant, keep the seeds and nutrients in the soil at the right depth and distance apart.
From this, Reel Gardening was born.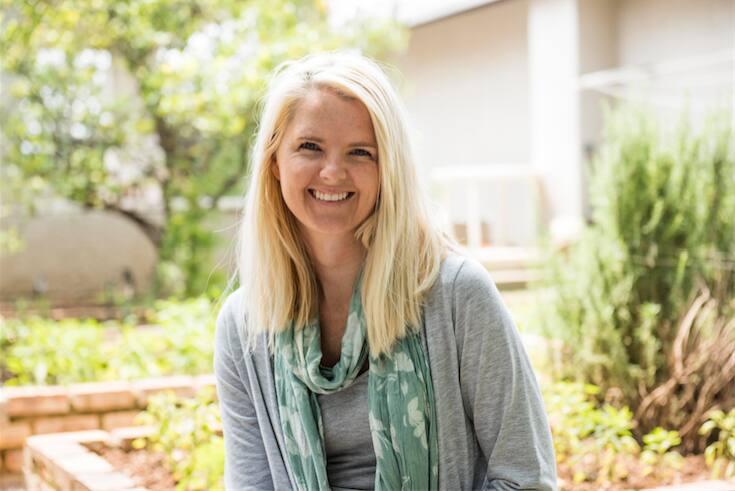 Claire made seed strips, that even contained fertiliser, using newspaper. She then entered her idea into the Eskom Expo for Young Scientists in 2002 and the response to her innovative idea was overwhelming.Not only did her seed reel save time and energy, but it also saved up to 80% of water consumed during the germination process.
Reel Gardening is the only company in the world of its kind. Initially, Reel Gardening took a loan of R800 000 to get started. Within 36 months, the company was able to pay back its debt.
Today, it employs previously unemployed mothers who handmake each product.
When asked what her message was for other young women wanting to venture into business, Claire told Briefly.co.za:
"It will never be the right time, so start today. What my journey has taught me is that it's my life and that I can have it all. Being a mom, wife and business owner takes a ton of work, but luckily multi-tasking is in our DNA."
Mogau Seshoene - The Lazy Makoti
An insane love for all things food led Mogau Seshoene to leave her corporate job in 2014.
Initially, Mogau was helping out a friend who was set to marry. Her friend was scared she would be labelled a lazy wife (lazy makoti) because she could not cook. But Mogau soon saw it as the perfect business venture.
Calling herself the The Lazy Makoti, her fan base wait with bated breath for Mogau to share her latest cooking lessons in which fans can interact with her too on her socials.
Mogau is passionate about promoting food to maintain South African culture and heritage. She now offers cooking lessons, team building sessions, recipe development and food styling as well as brand partnerships.
Some of her long list of accolades include Mandela Washington Fellow at the University of Wisconsin Stout, in 2016, Forbes Africa 30 under 30s list, Brand South Africa Play Your Part Ambassador and Gourmand World Cookbook Award recipient.
In June 2020, according to a TimesLive report, The Lazy Makoti's Guide to the Kitchen was already in its seventh reprint, and each book costs around R340 to R350.
In the same interview, Mogau said a few years ago on Mandela Day she entered a business incubator competition, which she also won.
She then quit her auditor job and went to culinary school for a year to realise her dream of pursuing a career in food.
"I'm so excited and grateful for the success and am working on a second cookbook to be published next year (2021)."
Palesa Moloi - Park Upp
Palesa Moloi saw a gap in the market… A parking gap to be more precise, when she co-founded ParkUpp.
ParkUpp's business idea is simple: connect drivers to unused parking bays. But the execution proved a little more tricky.
But not even the Covid-19 pandemic could get Moloi and her team down. ParkUpp used its services to introduce drive-in cinemas during the pandemic.
Moloi has much to celebrate since the launch of the business.
Speaking to Briefly.co.za, Palesa said they raised a shoestring budget of R250 000 from various sources such as their angel investor, the Tony Elumelu Foundation and a few accelerators.
"I'm not a big fan of raising funding too early though, prove your business case first - find that product market fit and run a sustainable business until you need to scale," she said.
She told Briefly.co.za in an exclusive interview that ParkUpp opened her mind in so many ways:
"There are different ways of defining success but success does not define who we are. I have met some really great people on this journey who are now my life-long friends. At times we tend to focus too much on closing that deal and forget about the human element."
When asked about doing business as a woman in a male-dominated world, Palesa said she has learnt to not force herself on people's tables.
Conclusion:
While more awareness is being created globally about woman-run, woman-founded businesses, more needs to be done.
Did you know:
Women make up 58% of Africa's self-employed population, yet this group enjoys the least amount of startup backing or representation on the Johannesburg Stock Exchange (JSE)?
According to a recent report by the World Bank, Profiting from Parity, women entrepreneurs across sub-Saharan Africa earn 34% less profit, on average, than men.
The Africa Report wrote that these inequalities are ironic. On the African continent, just 5% of Chief Executive Officers are women.
The Business Women's Association of South Africa claims only 20.7% of local directors and 29.4% of executive managers are women.
Furthermore, only 11.8% of those women are holding chairperson positions.
According to Signium, PwC said only 3.31% of CEOs on the JSE are women.
In light of International Women's Day, the UN reports in its Secretary-General's recent report that women remain under-represented in public life and in decision-making.
The report reveals 24.9% of national parliamentarians are women, while only 22 countries across the globe have women leaders.
If this rate of progress continues, gender equality among Heads of State will take 130.
In her statement on International Women's Day, Phumzile Mlambo-Ngcuka said:
"We need women's representation that reflects all women and girls in all their diversity and abilities, and across all cultural, social, economic and political situations. This is the only way we will get real societal change that incorporates women in decision-making as equals and benefits us all."
Enjoyed reading our story? Download BRIEFLY's news app on Google Play now and stay up-to-date with major South African news!
Source: Briefly.co.za