Who is Shanna Mendiola? Photos, bio, Instagram and more
Shanna Mendiola is one of those people who have distinguished themselves in their field of endeavour. As a meteorologist, her efforts have been recognised and honoured with two Emmy awards. Apart from her work, the Filipino-American is passionate about helping the less privileged.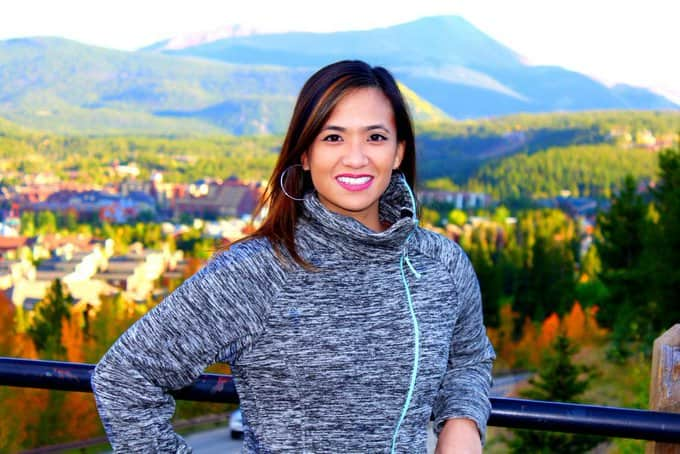 The California native delivers weather with a bright energy that is timely and relevant to local viewers throughout the region daily. She has worked for several networks, including KGO-TV, KDVR, KTVZ-TV, and KWGN. In 2016, she won an Emmy Award with her colleagues for the program El Niño: Currents Of Change.
Shanna Mendiola bio summary
Full name: Shanna Mendiola
Date of birth: 27th of October, 1984
Shanna Mendiola age: 36 years old
Place of birth: Filipino city, Iloilo
Profession: Meteorologist
Shanna Mendiola Instagram: @shannanbcla
Who is Shanna Mendiola?
Shanna is a Filipino-American. She was born in Ohio, the United States of America, but grew up in California. Although not much is known about her childhood, she started developing a passion for science and technology when she was very young.
At that time, her mother, who worked as a nurse, encouraged and inspired her to develop herself more in science, technology, engineering, and mathematics (STEM) related fields. When she was 12 years, she nursed the ambition of becoming a meteorologist. According to her:
I knew since I was 12 that I wanted to be a meteorologist. My mom is a nurse. She came from the Philippines. I'm a first-generation Filipino. I kind of give credit to my mom 'cause she always wanted me to be good at science. I actually enjoyed it.
Additionally, by watching the TODAY Show's Al Roker every morning, her passion increased. The Emmy Award-winning meteorologist bagged a bachelor of arts degree in radio and television from San Francisco State University. Also, she earned a meteorology certificate from Mississippi State University.
Shanna Mendiola belongs to the Asian American Journalist Association and the National Weather Association. Apart from her work life, the Emmy Award-winning meteorologist's passion tilts towards assisting those in need. She does lots of community work, including supporting children with disabilities such as vision impairment. She also takes out time to enlighten students about meteorology careers.
Moreover, admonishing people to live a healthy lifestyle is another thing she finds pleasure doing. Being a survivor of a blood clot, she ran a campaign to promote blood clot awareness and prevention in 2015 as part of the TODAY Show's Run For Today. As if that is all, Shanna Mendiola dancing skills have also won her Dancing with the Stars award. She donated the $7,000 cash prize that she won to Anchor Centre for Blind Children.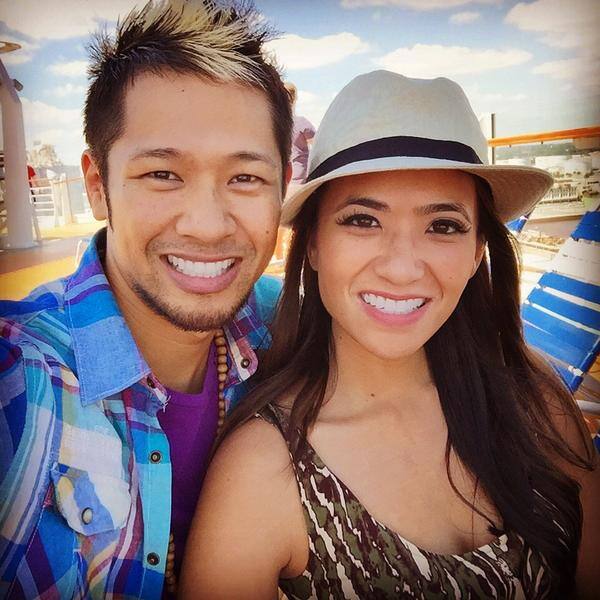 Career
After Shanna finished college, she started working in San Francisco. She worked in the Oregon and Colorado markets, and during that time, she delivered weathercasts covering wildfires, snowstorms, and floods.
In 2014, Shanna Mendiola got a spot in NBC4, and through dedication and hard work, she became the station's morning meteorologist in 2017. Since she joined the television station, Shanna has appeared on a national level from 30 Rockefeller Center in New York for the TODAY Show and MSNBC. She has covered the historic 2015 Carolina Floods, Hurricane Joaquin, 2017 Hurricane Harvey, and 2018 Hurricane Florence.
At the 71st Los Angeles Area Emmy Awards ceremonies, the intelligent meteorologist was honoured with her first Television Academy trophy. This was in recognition of the two-part report on Plastic and Our Oceans that she delivered. In it, she detailed the rising problem of plastic debris filling up 88% of the world's oceans. The award presentation was held at the Television Academy's Saban Media Center in North Hollywood.
Interestingly, she took to the social media handle to dedicate the Emmy to women, Filipinos, and people of colour. In her words, she said:
There are very few women and women of colour in broadcast meteorology and to be Filipino American and win this Emmy – it's a win for the community and hopefully inspiration for many to follow.
The NBCLA weather team member enjoys weather casting. Nevertheless, when she is not in the studio, she is sometimes found with the NBC4 Weather Team in the NBC4x4Caster, the station's mobile weather station. At some other times, she uses StormRanger 4, NBC Washington's mobile radar truck.
Is Shanna Mendiola married?
There is no specific answer at the moment. This is because, as much as possible, Shanna keeps her love life private. But then, there was a rumour that Brian Tong was Shanna Mendiola husband. There is no confirmation of the rumour yet.
Who's Brian Tong? He used to be CNET Networks' multimedia host and editor. He started his career as STIR TV host, an Asian-American TV show, and proudly has more than 15 years of experience in the media sector. The Shanna Mendiola Brian Tong relationship rumour started when the picture of the duo was posted on social media. In it, they enjoyed the finale of NBC's The Voice at The Voice Stage 12 Universal Studios together.
Shanna Mendiola photos
Besides personal pictures, Shanna Mendiola Instagram page is filled with several pictures that show nature. As an amazing woman, she has learned to balance her work life with personal life and relationships with others. A visit to her social media platforms will attest to this fact.
1. Work well but eat right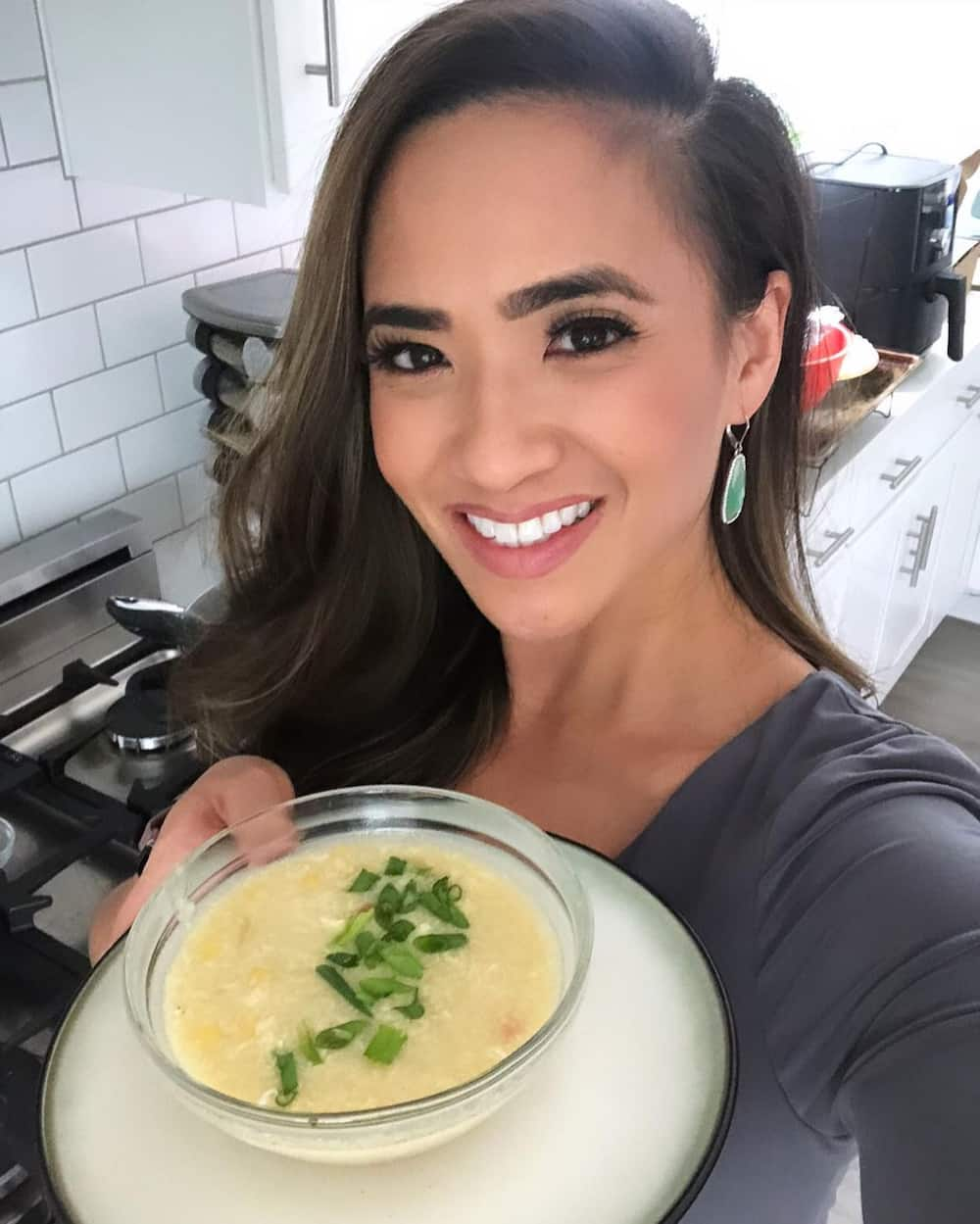 Despite the busy schedule of the award-winning meteorologist, she takes out time to enjoy herself. On several occasions, she has posted pictures of herself enjoying different delicacies on her official Instagram handle.
2. Fun time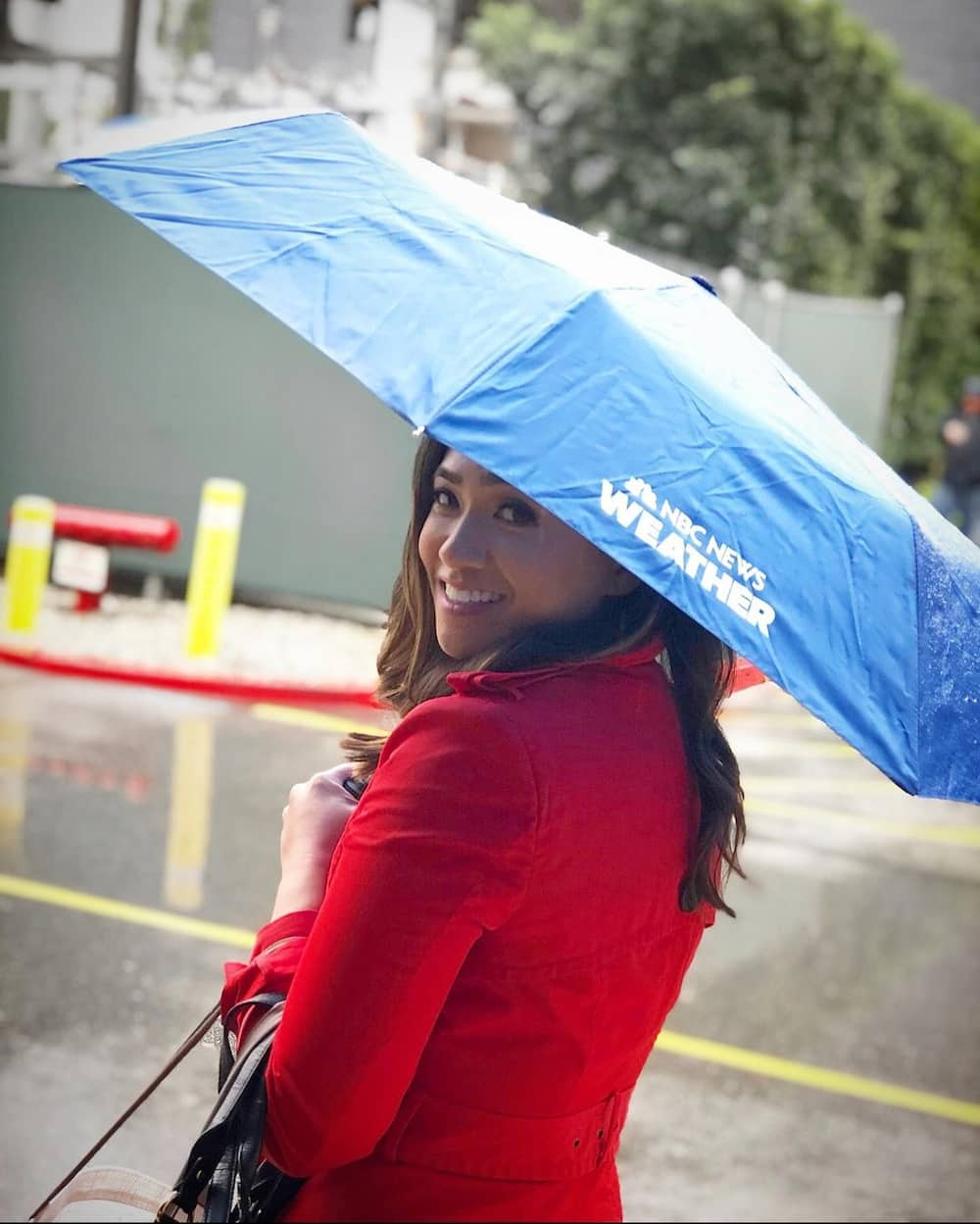 One of the special features that stand Shanna out is her smile. Check through her photos, and you will have an idea of how often she puts on a smiling face. Besides, she learns to catch fun in every moment.
3. Dedication to work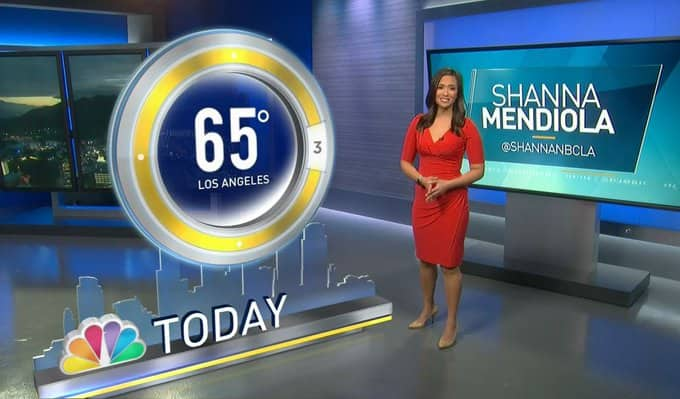 Commitment to what one is passionate about pays off, and this is evident in Shanna's life. It is not surprising that she has won two Emmy awards, even though one of them was with her colleagues.
As a hardworking and passionate woman, Shanna Mendiola ensures she gives her best in her job. Besides taking out time to have fun and eat right, she also dedicates some time to volunteering.
READ ALSO: Wouter Basson bio: age, family, education, book, profiles, net worth
Wouter Basson may not have a good name in the public space due to his alleged actions in apartheid South Africa. As published by Briefly.co.za, he is a former head of a secret chemical and biological warfare project, Project Coast, in South Africa, during the apartheid era.
Wouter was accused of supplying a lethal triple cocktail of powerful muscle relaxants, which could have been used to eliminate lives systematically, among other charges. Recently, there were allegations that he should not be allowed to operate as a doctor. So, was his licence to practice withdrawn? The post details everything you should know.
Source: Briefly News