Rouba Saadeh: age, kids, married, nationality, profiles, net worth
Rouba Saadeh is a secretive Lebanese lady who married the famous erotic film actor Michele Morrone in 2014. If you watch Netflix regularly, you more than likely have stumbled upon 365 Days, which was released in June 2020. The erotic Polish film took the highest spot on Netflix's Top Ten chart. In this article, we find what there is to know about the woman, Rouba Saadeh, who married the star of the sex movie.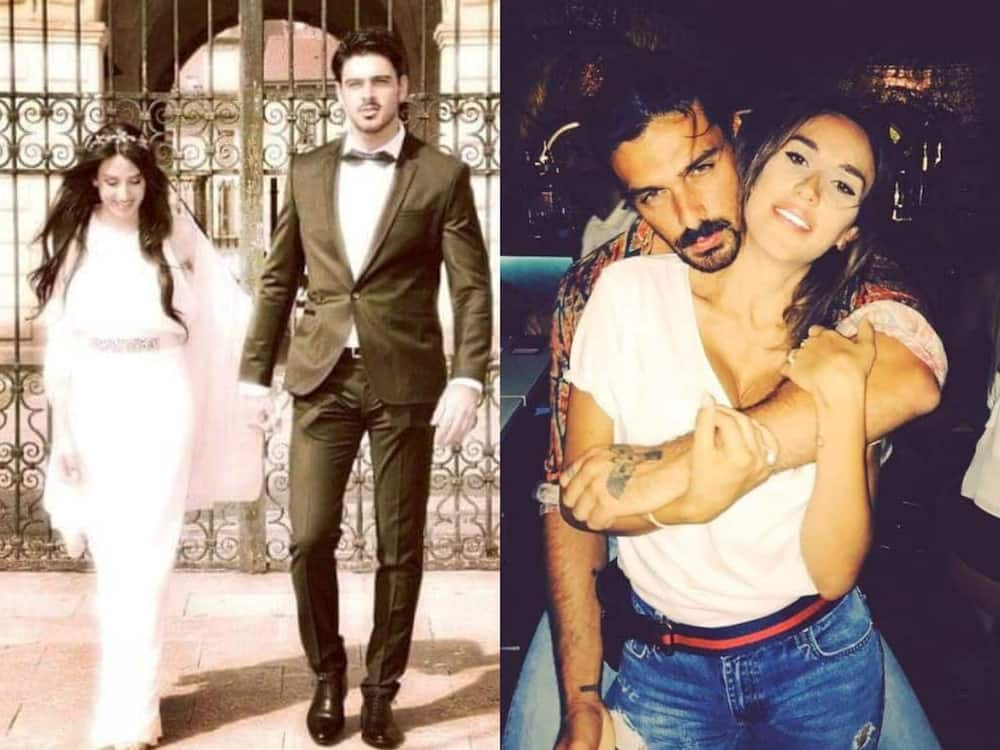 As you probably guessed from the title of this article, this is not a movie review. We are not here to encourage you to watch 365 Days for your own well-being. Like the rest of the film's viewers, we were keen to find out if Morrone was seeing someone, and if so, who she is.
We gathered the information we could get after some internet browsing and blatant Instagram, Facebook, and Twitter stalking. We discovered that Morrone married Rouba Saadeh, and they share two sons. The pair divorced, and now many people want them to reunite.
Rouba Saadeh profiles synopsis
According to Rouba Saadeh's Facebook profile, she was born on April 15, 1987, in Lebanon. Her mother, Manolia Mano Saadeh, lives in a village in Beirut. Saadeh attended Collège Notre Dame de Jamhour, and after high school, she studied Graphic Design with Digital Emphasis at the Lebanese American University.
Rouba Saadeh nationality: Lebanese
Rouba Saadeh career: She is a fashion designer, graphic designer, web designer, and singer
Rouba Saadeh fun fact: She speaks four languages: Arabic, English, Français and Italiano
Michele Morrone married Saadeh in 2014, and they divorced four years later in 2018.
Rouba Saadeh's net worth: Her net worth is unclear.
Rouba Saadeh height: She has a slender and attractive body with a height of 5 feet 6 inches.
After she graduated from LAU in 2008, she studied Fashion Design at Central Saint Martins in London until 2011. Rouba travelled to Italy in 2012 to study Fashion Design at Istituto Marangoni in Milan. Many people say this is where she met her future husband and father of her children. In September 2013, she founded Le Paradis Des Fous.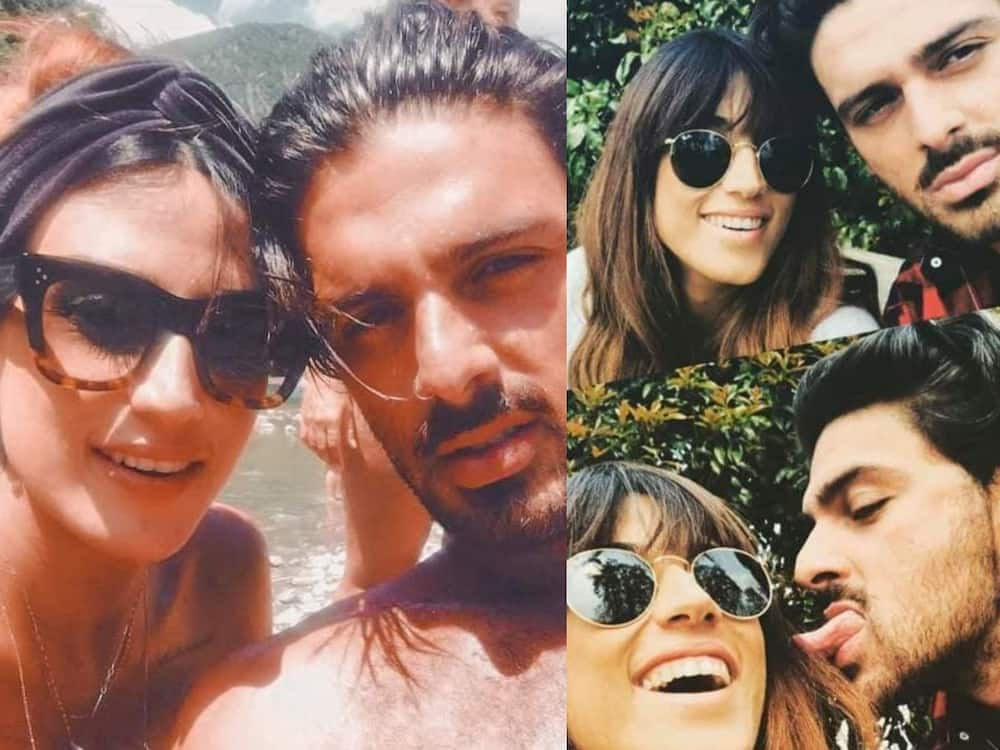 Le Paradis Des Fous translated means Paradise of Crazy, and their artwork compliments the name. Rouba is the CEO of this designer-based concept store in Lebanon that gathers talents and arts worldwide and displays unconventional, exotic, and innovative creations. The boutique specializes in selected pieces of each design from Milan, Paris, London, New York, Tokyo, Athens, and Beirut.
In 2014, Rouba Saadeh married Michele Morrone or Mick O'Morr, and the two welcomed their first son, Marcus Morrone, on 24 September 2014. Their second son, Brando Morrone, was born on 1 September 2017. They divorced in 2018, and the divorce reasons are not known. Rouba Saadeh kids, Marcus and Brando, are often seen on her social media accounts, whom she appears to be raising in Lebanon's Yarzeh area, where she grew up.
In 2019, Elie Saab, a famous fashion house in Beirut, recognized her passion, talents, and many years of designing experience and offered her a senior ready-to-wear coordinator position. According to her Facebook profile, she is still employed by Elie Saab Fashion. You can follow the Elie Saab Ready To Wear Autumn/Winter 2020 to 2021 collection here.
Currently, she is a single mother of two boys, juggling more than two jobs. When you read through the comments left by her newfound global followers, it is clear that many of them would like her to pair up with Morrone. In the videos often posted on their social media pages, the two still actively co-parent M and B. Michele Morrone continues to comment on Saadeh's Instagram posts daily. The relationship between the two seems to be civil, suggesting that they have remained friends.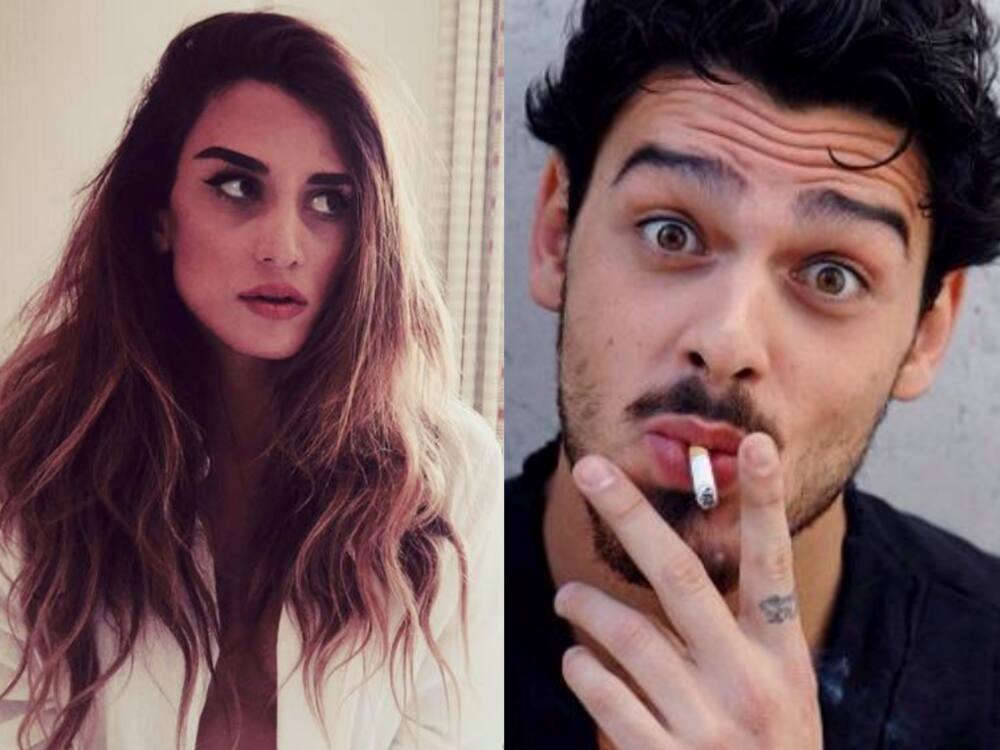 The more significant question starts to unravel: what happened between Rouba Saadeh and Michele Morrone? The reasons for the divorce are not fully transparent, and they can be confusing to those looking from an outsider's perspective. It is not our prerogative to draw any kind of opinion on the subject.
How old is Rouba Saadeh?
In Lebanon, she was born on April 15, 1987, making Rouba Saadeh age 34 in 2021. How old is Michele Marrone? Born October 03, 1990, in Bitonto, Italy, he is 31 in 2021.
Where does Michele Morrone live now?
Michele Morrone wifeless life in Italy now consists of raising his two boys and creating artwork through modelling, acting, and making music.
Who is Michele Morrone dating?
The movie 365 Days has many wondering, is Michele Morrone single? We did some social media stalking, and Michele Morrone Instagram shows that he does not seem to be dating anyone and is single to mingle.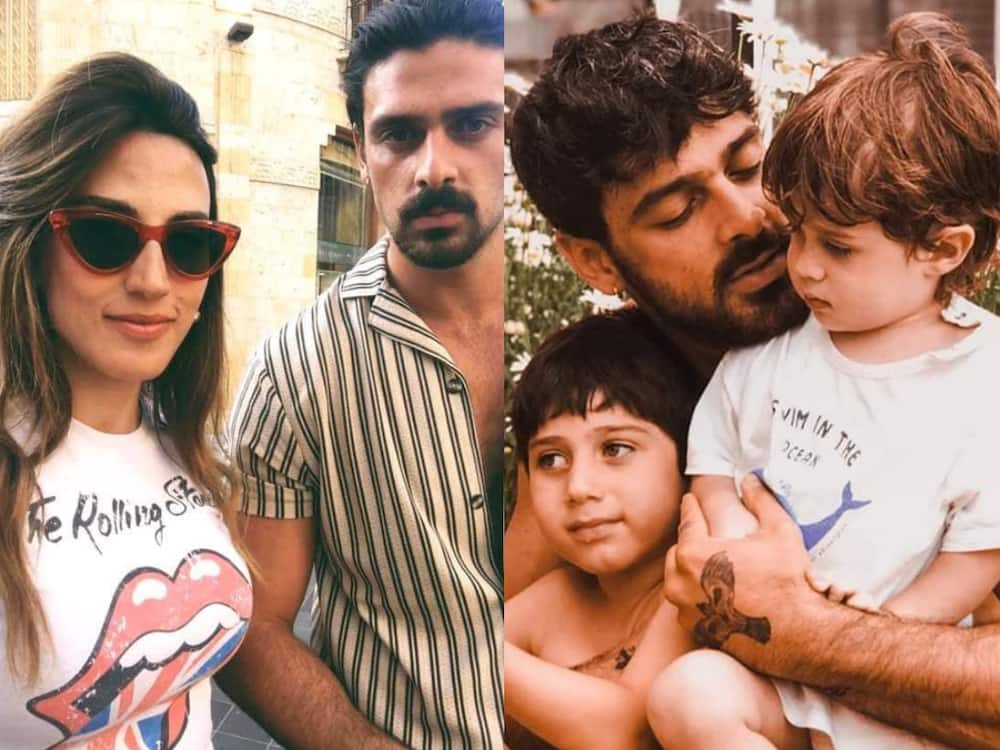 When a girlfriend of an erotic actor sees her significant other exchanging intimate moments with someone else on-screen, she is bound to feel a flood of emotions. It must be hard to ignore the inescapable feelings, whether in a movie or not, whether superficial or drifting on reality. Are not we all just complex humans?
Rouba Saadeh is a level-headed lady who knows what she wants. The single mother of two is juggling more than two jobs. She has millions of people eager to see much more of her!
READ ALSO: Charles Feeney: a billionaire determined to die broke
Briefly.co.za recently caught up with Charles Chuck Feeney giving away his riches. He is a businessman and philanthropist who became one of the most compassionate and wealthiest men to walk the earth's surface.
His monumental contributions ($8 billion) to humanity went undocumented for several years. Read on to find out why!
Source: Briefly.co.za