Love Is Blind: Netizens Relive Stupid Things They Did in The Name of Love
- There is something about falling in love that makes even the very learned people do things that seem senseless
- That is because love has a way of blinding people from the real character of an individual they have feelings for, so much that they ignore glaring signs of trouble
- Kenyans relived some of the stupid mistakes and sacrifices they made to impress their better halves at the height of love, only to regret later after finding themselves again
PAY ATTENTION: Click "See First" under the "Following" tab to see Briefly.co.za News on your News Feed!
There is a common quip that when you are starting to know someone at an intimate level and notice you are only seeing the perfection in them, that is common sense leaving.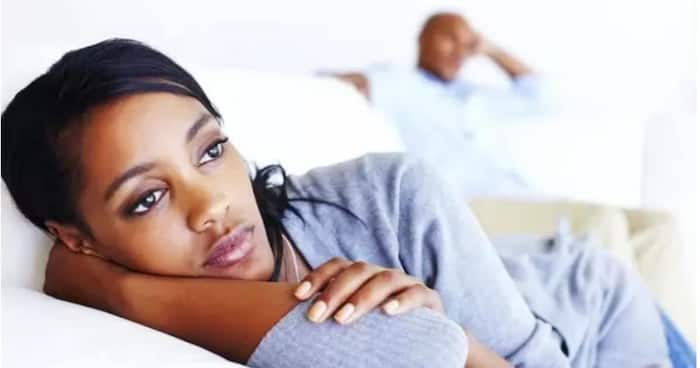 That is because love has a way of blinding people from the real character of an individual they have feelings for, so much that they ignore the most glaring signs of trouble.
Other times, one sees the faults but lets them slide in the hope that they will change the individual for the better as time moves on.
Frustrations begin creeping in when the love reaches a point at which nothing new or exciting is happening, then the faults that had been swept under the carpet come out in full swing.
Kenyans relived some of the stupid mistakes and sacrifices they made to impress their better halves at the height of love, only to regret later after finding themselves again.
One of the most common mistakes was giving a heart fully to someone who did not love back.
The other category has individuals who were made to feel loved by a partner who was conniving to get some benefit, after which they leave and move to the next victim.
It exists in the form of being asked for direct financial assistance or being used as a stepping stone to career progression.
Perhaps the most painful revelation was that of loving someone who was seeing several partners simultaneously.
The biggest perpetrators here are married men who lure unsuspecting women into relationships only for them to learn later that he is fully committed elsewhere.
That is, however, not to say that women are innocent of this as there were testimonies that proved so.
One thing about blind love is that once one opens their eyes to the fact that they were duped, it also dawns on them that signs of trouble were all over but they just chose to follow their hearts rather than their minds.
In other news, when two people fall in love and trust each other enough to get married, all eyes are usually on the 'till death us part' phrase.
Sometimes though, that does not happen as one, two, or three things come in between them and disorient the union, leaving in its wake bruised souls.
Most find it difficult to open their souls again to new interests, but the optimistic dust themselves and try again.
Enjoyed reading our story? Download BRIEFLY's news app on Google Play now and stay up-to-date with major South African news!
Source: Briefly.co.za