Jessica Olsson age, nationality, children, husband, career, worth
Being a celebrity partner comes with its own good things as well as challenges. For instance, it becomes hard to maintain your life private as you will always be under public scrutiny. The case is no different from that of Jessica Olsson. Jessica is a Swedish woman popular for being the wife of Dirk Werner Nowitzki, a German retired professional basketball player who was a star at his time. This article highlights more about her background, career, children, net worth, and much more.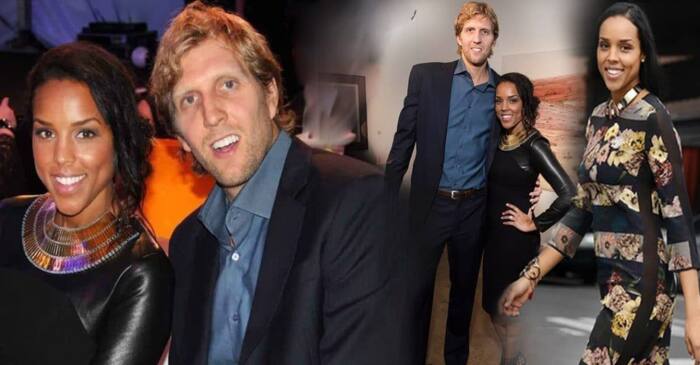 Jessica Olsson, who works at Dallas Art Gallery, was born in 1982 in Gravel, Sweden. Therefore, Jessica Olsson age is 39 years as of 2021. She is believed to have studied at her local high school in Sweden. It is not clear whether she proceeded with her higher education. Read more about her story here.
Jessica Olsson profile
Birth Name: Jessica Olsson
Birth Place: Gavle, Sweden
Famous Name: Jessica Olsson
Height: 5 feet 7 inches
Jessica Olsson Nationality: Swedish
Ethnicity: Mixed
Profession: Associate director, Art
Married to: Dirk Nowitzki
Children: 3
Jessica Olsson brothers: Martin Olsson, Marcus Olsson
Jessica Olsson family
Jessica Olsson parents are from different nationalities, where her father is from Sweden and her mother is from Kenya. Marcus and Martin are Jessica Olsson siblings. Both are twins and also love sports, where they are footballers. Martin plays for the Championship club Swansea City and the Sweden national team, while Marcus plays for Derby County as a midfielder and left-back. They give credit to their parents for supporting them in pursuing their passion and achieving their dreams.
Relationship with husband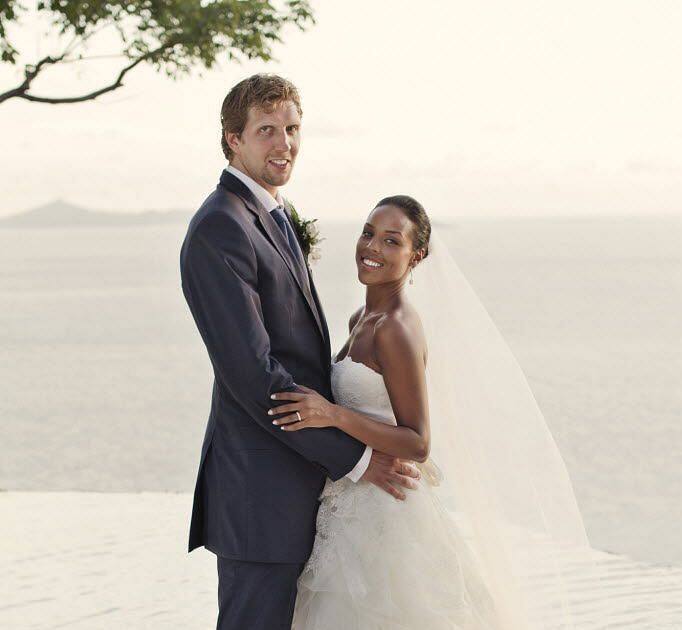 She is happily married to the former basketball player Dirk Werner Nowitzki. They met in February 2010 in a charity event hosted in favour of the Sports Education and Economic Development Project. It did not take long for a relationship to develop between the two, and they started dating after that. In July 2012, they exchanged vows at a colourful wedding held on a Caribbean island.
In July 2012, the couple celebrated each other's background by going through German and Kenyan wedding ceremonies in the respective countries. In Kenya, they held a Kikuyu wedding at Nanyuki, the hometown of Olsson's mother. Although she did not grow up in Kenya, she enjoyed the whole novel experience.
Jessica Olsson children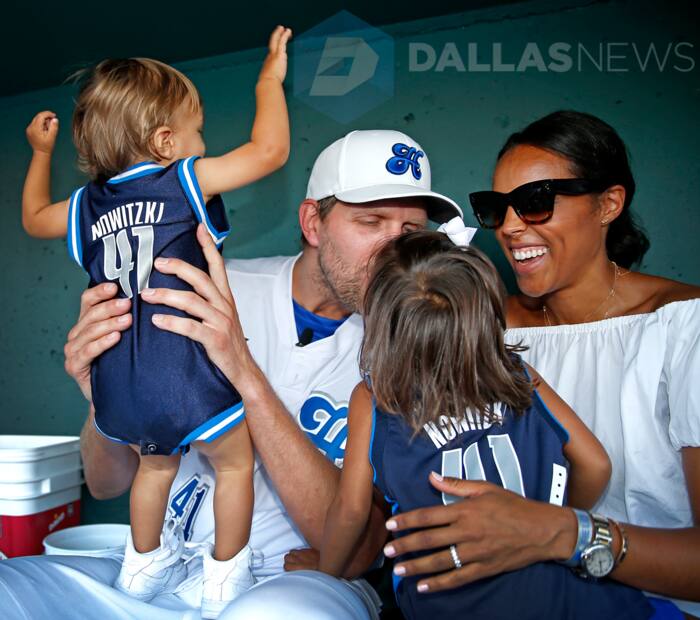 Olsson gave birth to their oldest child, a daughter, whom they named Malaika, in July 2013. Their son, Max, was born on March 24, 2015. On November 11, 2016, the couple welcomed their younger son Morris into the world. They currently live in Dallas, where they are raising their three children. The couple is raising their children as American citizens. Still, they often take them on trips to Kenya, Sweden, and Germany to expose them to their parents' cultures and traditions. The family can be seen travelling all over the world during the off-season of the NBA.
Height & weight
She measures 5 feet and 9 inches and weighs 60 kg. As seen in her photos, she appears to be tall and has a well-maintained body figure. She also seems to have a gorgeous smile that complements her dark brown eyes and long and straight black coloured hair.
Jessica Olsson net worth
Jessica Olsson job is artistic at the Dallas art gallery and also an associate director. Therefore, most of her income comes from her expertise in arts. She is guesstimated at $140 m, which she shares with her husband. Besides, they live in a neighbourhood called Millionaire's Row, with a residence valued at $8m.
Above is a bio of Jessica Olsson, the wife of Dirk Werner Nowitzki. Jessica is known to be artistically inclined and works at the Dallas Art Gallery. She is also known for her charitable works and is an Associate Director at Goss-Michael Foundation. Briefly.co.za wishes the young couple all the best in life.
READ ALSO: Who was Prince Philip, and how did he live his life? Full bio
In other news, Briefly.co.za reported on April 10, 2021, about the full bio of Prince Philip and how he lived his life. Known as the Duke of Edinburgh, the prince was a British royal family member as Queen Elizabeth II's husband.
Who were his parents? Prince Philip mother was a princess of Battenberg and the oldest daughter of Battenberg's former Prince Louis. His father was a prince of Greece and Denmark. Also, his grandfather was King George I of Greece until he was assassinated in 1913.
Source: Briefly.co.za