Top 15 volunteer organisations in South Africa in 2023: detailed list
Volunteering equips you with the experiences and skills needed in a regular working environment. After completing your volunteer job duration, most employers will consider you an asset because you are already exposed to the working environment and its practices. If you would love to do these jobs, this article lists the top 15 volunteer organisations in South Africa you can apply to.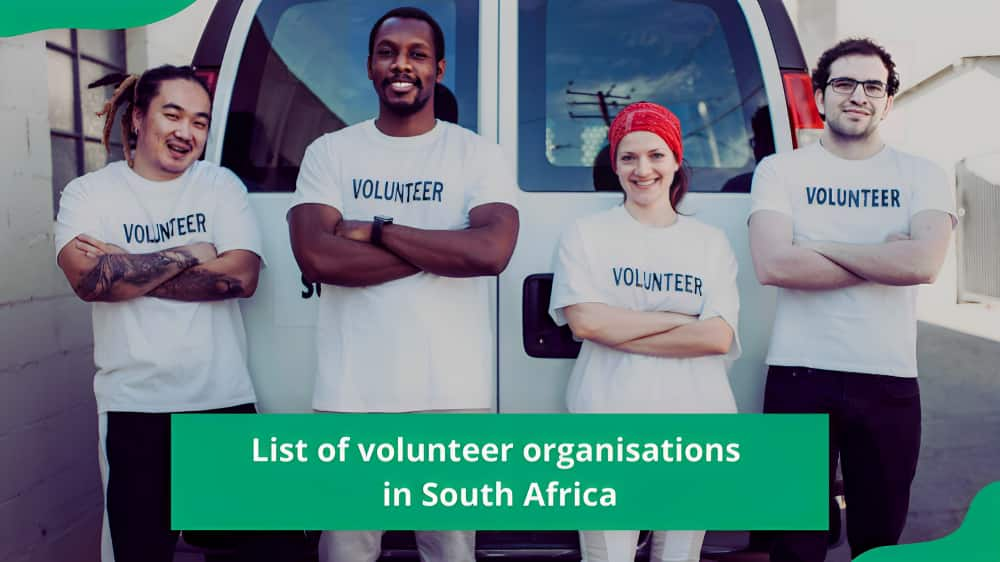 Most volunteer jobs will not pay you. Nevertheless, some organizations still need to pay their volunteers. Some offer small compensation through paid living expenses and stipends to appreciate and motivate their volunteers.
List of volunteer organisations in South Africa
South Africa has diverse volunteer opportunities for the local communities. Therefore, search for volunteer organisations you can work for and send your application documents. Below are some of the top volunteer organisations in South Africa. Some are local organisations, while others are international not-for-profit organisations (NPOs) running charity programs in South Africa and other developing countries worldwide.
1. StayAfrica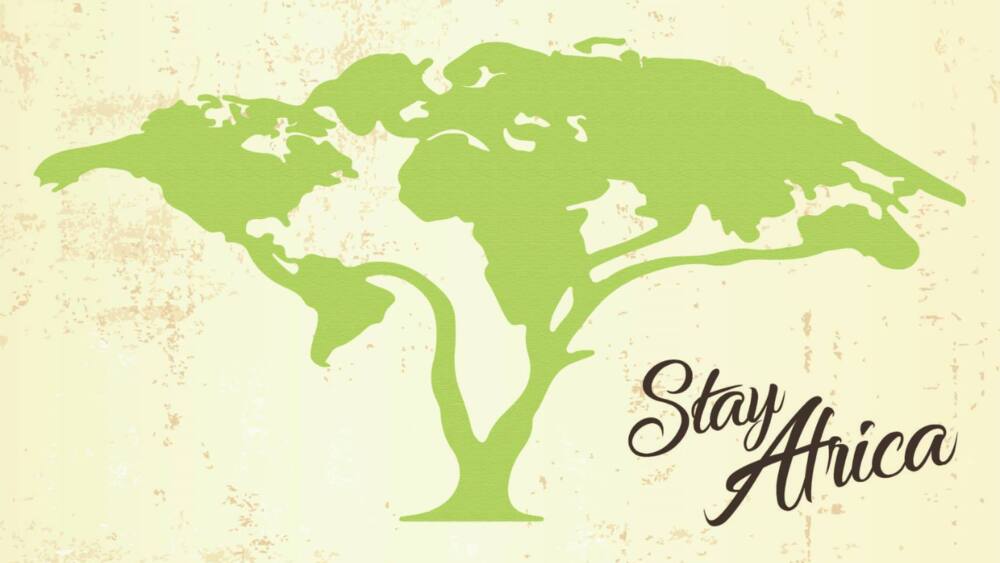 Address: Suite 5, First Floor, Radio House, 92 Loop Street, Cape Town, 8001, South Africa
Phone: +27 83 2323 618
Email: enquiries@stayafrica.org
Website: stayafrica.org
StayAfrica! (previously known as SASTS Working Adventures) is one of the volunteer organisations in Cape Town. The organisation was founded in 1972 to provide affordable travel opportunities for South African students.
Its volunteers make valuable contributions to communities in and around Cape Town. StayAfrica's programs include childcare, primary school education and sports, social welfare, healthcare, animal rescue and rehabilitation, and wildlife conservation.
What's more, the organisation gives volunteers accommodation in the bohemian suburb Observatory in Cape Town.
2. Via Volunteers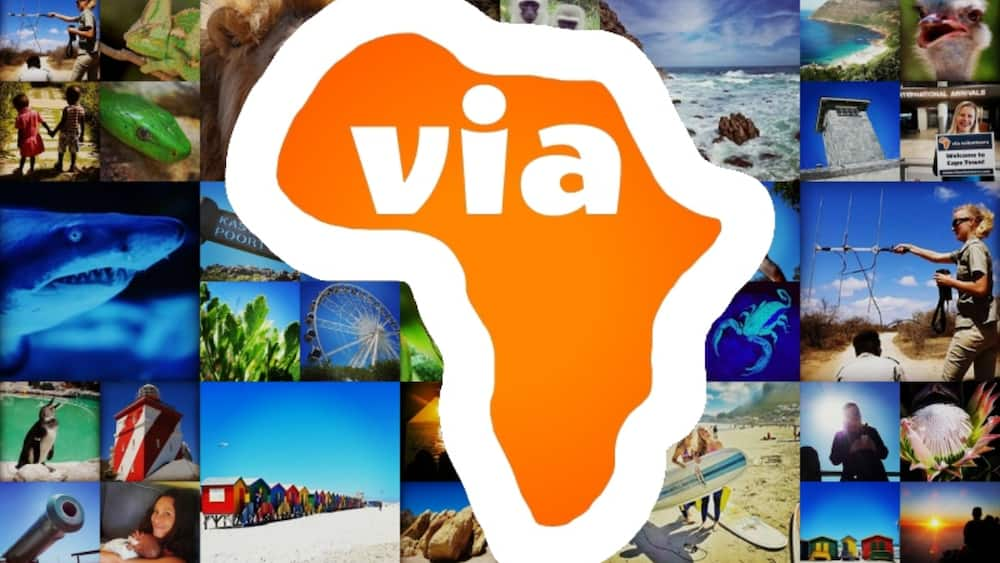 Address: 137 3rd Avenue, Rondebosch East, Cape Town, 7780, South Africa
Phone: +27 84 979 6399
Email: info@viavolunteers.com
Website: www.viavolunteers.com
Working at Via Volunteers is a life-changing experience. The organisation was established in 2013 and has hosted thousands of volunteers from over 60 countries worldwide. Its projects are divided into childcare & community and wildlife conservation. You can focus on one project or combine any number of projects to create an experience that's right for you.
3. Love Volunteers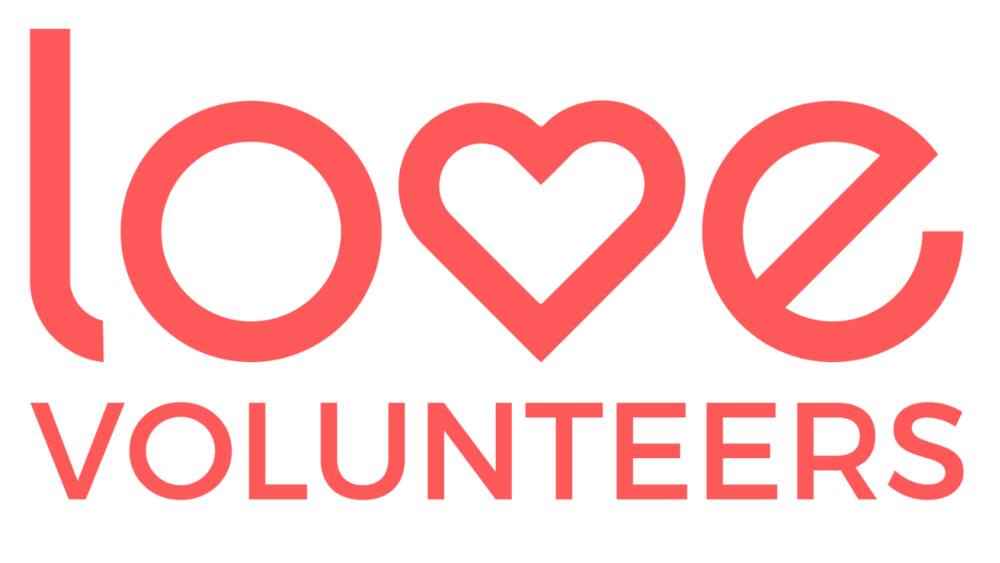 Address: Auckland, New Zealand
Phone: +1 415-800-4993
Email: help@lovevolunteers.org
Website: www.lovevolunteers.org
Love Volunteers was founded in 2009 in New Zealand. It offers hundreds of meaningful, rewarding, cost-effective volunteer and internship opportunities worldwide in developing countries. Programs provided by Love Volunteers include animal rescue, childcare & development, education support, environmental conservation, medical internship, social welfare, sports development, surf & adventure, and wildlife conservation.
4. Center for the Rehabilitation of Wildlife (CROW)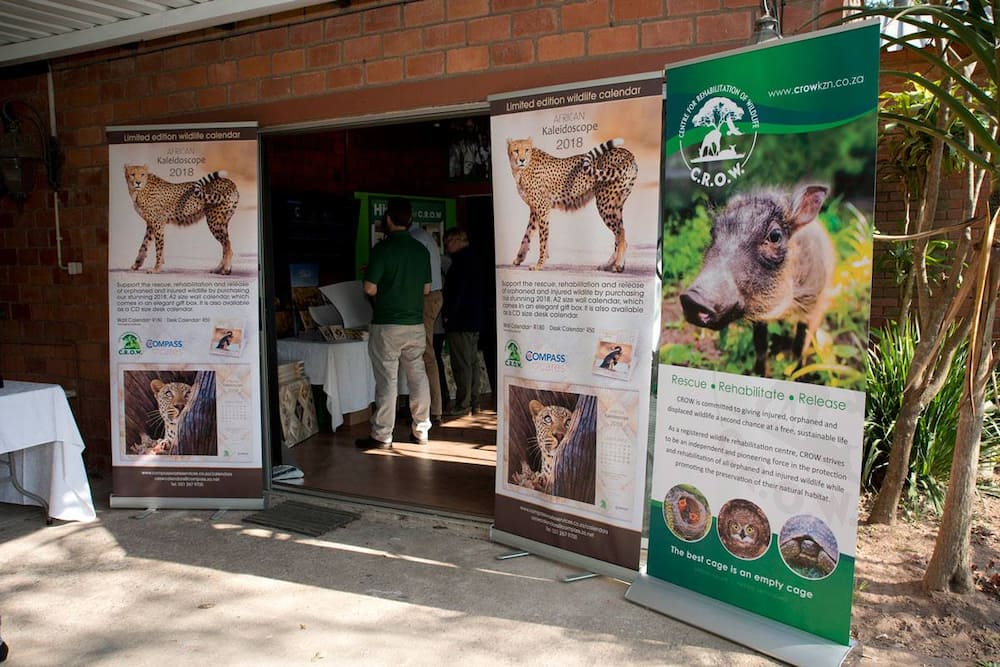 Address: 15A Coedmore Avenue, Yellowwood Park, Durban, South Africa
Phone: +27 (31) 462-1127, +27(83) 212 5281
Email: info@crowkzn.co.za
Website: crowkzn.co.za
The CROW is the oldest wildlife rescue and rehabilitation center in South Africa. The Center for the Rehabilitation of Wildlife rescues, rehabilitates, and releases animals into the wildlife. The organisation assists over 3000 orphaned, injured, and displaced animals annually. It is run by a small yet highly dedicated and experienced team of staff and volunteers.
5. CodeMakers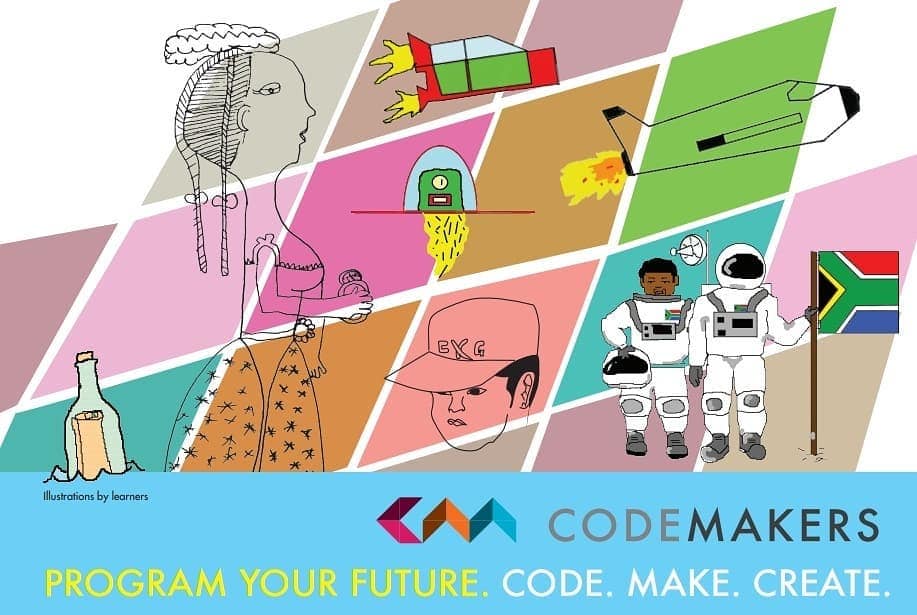 Address: Durban, South Africa
Phone: +27 71 361 4717
Email: info@codemakers.org.za
Website: www.codemakers.org.za
CodeMakers empowers young South Africans through science and technology education. The not-for-profit organisation (NPO) brings hands-on learning tools to low-income communities by teaching computer coding fundamentals. What's more, CodeMakers shows learners applications of what they learn in the classroom and inspires them to pursue scarce skill careers.
6. COPESSA
Address: 8955 Protea Blvd, Protea Glen, Johannesburg, 1818, South Africa
Phone: +27 11 297 3320
Email: copessainfo@gmail.com
Website: www.copessa.co.za
COPESSA (Community-based Prevention and Empowerment Strategies in South Africa) is a multi-award-winning organisation founded to help prevent violence against women and children. The not-for-profit organisation (NPO) relies on fundraisers to run its projects, and all donations made to COPESSA are tax-deductible. COPESSA partners with SIGMA, Nedbank, and other successful organizations.
7. African Impact
Address: Cape Town, South Africa
Phone: 0808 1644 055, 1 844 939 4115, +44 808 164 4055
Email: info@africanimpact.com
Website: africanimpact.com
African Impact has offered life-changing volunteer and internship programs across Africa since 2004. Their projects include teaching & childcare, medical and healthcare, sports coaching, gender equality, wildlife conservation, marine conservation, animal care and veterinary, wildlife photography, and environmental sustainability.
8. GoEco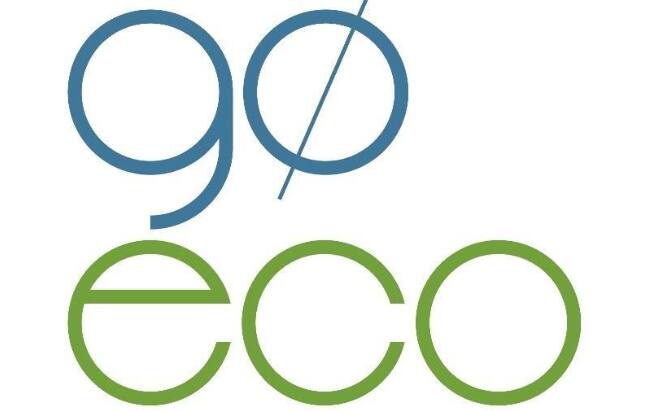 Phone: +44 203 727 6988 (UK), +61 2 4072 2640 (AU), +1 772 667 5313 (USA)
Email: goeco@goeco.org
Website: www.goeco.org
GoEco is a leading eco-tourism company with various affordable volunteer projects abroad. It has over 150 exciting volunteering opportunities in more than 40 countries. Some of GoEco's top projects include:
Marine and Turtle Conservation in the Maldives
Volunteer in Zimbabwe at the African Wildlife Sanctuary
Sea Turtle Conservation in Costa Rica
Sri Lanka – Women's English Literacy and Empowerment Program
Wildlife Veterinary Internship in South Africa
Ecuador, Galápagos – Giant Tortoise Conservation Program
Belize – Private Island Marine Experience
Teach and Surf Project in South Africa
Indonesia – Education Enrichment in Bali
Costa Rica – Animal Rescue and Conservation.
9. Naturally Africa Volunteers
Naturally Africa Volunteers provides opportunities for skilled and non-skilled volunteers to help make a difference in Africa. They offer a variety of volunteering opportunities, including teaching, medical, sports, and wildlife conservation.
10. International Working Holidays (IWH)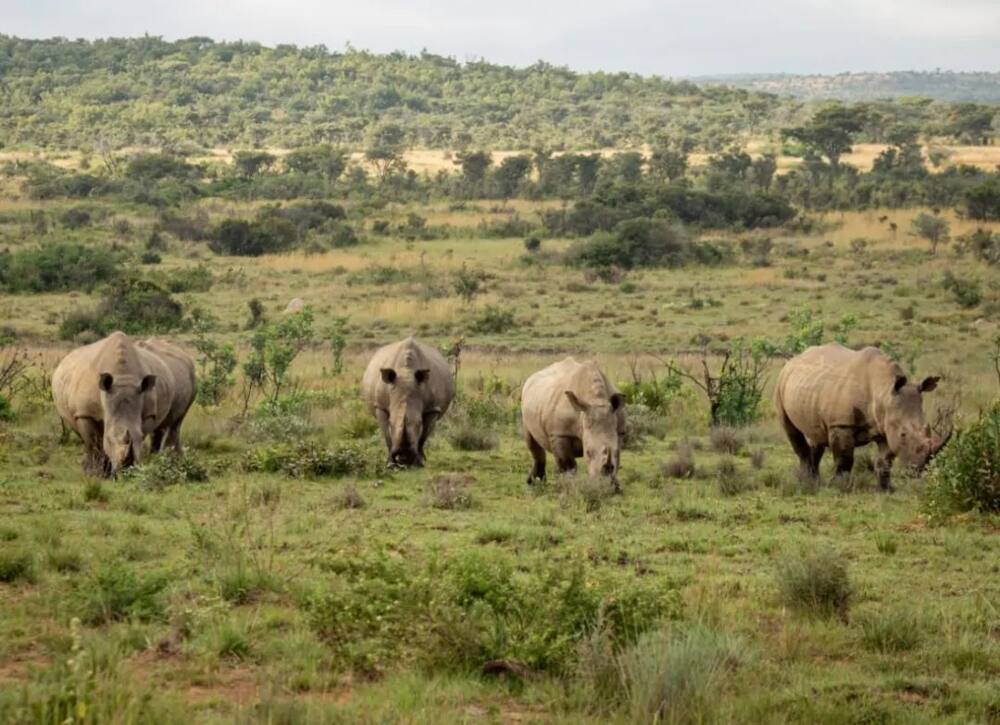 Address: 28 Constellation Drive, Rosedale, Auckland 0632, New Zealand
Phone: +64 9 6660192
PO Box: 52, Helensville, Auckland, 0840, New Zealand
Website: iwh.co.nz
International Working Holidays was established in 1994. The organisation has numerous screened partner projects worldwide that volunteer tourists can work in. The exclusive South Africa Wildlife and Namibia Volunteer Projects allow you to work with African Wildlife.
The Soweto Orphanage Project requires caring, hardworking team players who are tolerant and open to different cultures and traditions. Volunteers are accommodated within the grounds of their project.
11. Lebo's Soweto Backpackers
Address: 10823A, Pooe Street, Orlando West, Soweto, South Africa
Phone: +27 11-936 3444, +27 81 5242918
Email: lebo@sowetobackpackers.com
Website: www.sowetobackpackers.com
Lebo's Soweto Backpackers is one of the best Volunteer organisations in Soweto. They offer several valuable volunteer programs in partnership with the Hero Holidays. If you would like to share your skills or acquire practical experience, Lebo's Soweto Backpackers can help you spend some rewarding time with the kids in Soweto.
12. Door of Hope
Address: 15 Barbara Ave, Glenvista, Johannesburg South, 2091, South Africa
Phone: +27 11 432 2797
Email: info@doorofhope.co.za
Website: doorofhope.co.za
Door of Hope is among the top volunteer organisations in Johannesburg. They offer abandoned babies shelter and reunite them with their families. The organisation also makes adoption arrangements to place these babies into loving homes. International and local volunteers are all welcome to lend a helping hand in raising these kids.
13. Agape Volunteers
Address: Home Park, Muddiford, BARNSTAPLE, EX31 4ET, UK
Phone: +44 (0)845 519 8469
Email: info@agape-volunteers.com
Website: agape-volunteers.com
Agape Volunteers is a fully registered UK non-profit charity. They have over ten years of experience in humanitarian work. The organization specializes in placing volunteers into charity projects across Africa, including childcare, teaching, medical, HIV, music, and sports programs. Agape Volunteers guarantees volunteers an affordable and impactful experience.
14. South African National Council for the Blind (SANCB)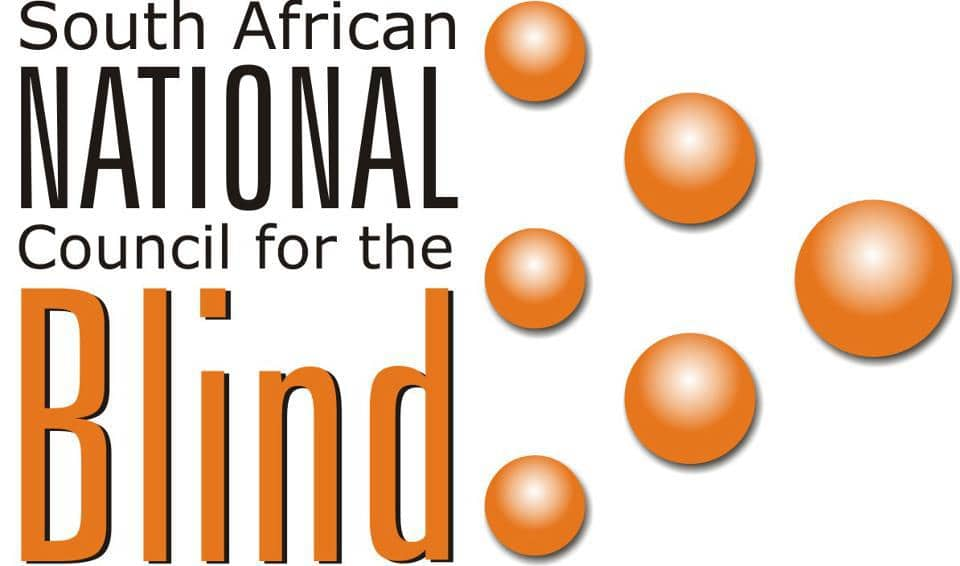 Address: 514 White St, Bailey`s Muckleneuk, Pretoria, 0181, South Africa
Phone: +27 12 452 3811
Email: helpdesk@sancb.org.za
Website: sancb.org.za
Volunteering with the South Africa National Council for the Blind is rewarding. The organization empowers visually impaired people. You can help with fundraising, mobilizing people to attend SANCB events, spreading awareness about SANCB, offering expertise ideas to the staff, and so on.
15. Izizwe Projects
Address: 514 White St, Bailey`s Muckleneuk, Pretoria, 0181, South Africa
Phone: +27 12 452 3811
Email: helpdesk@sancb.org.za
Website: www.izizweprojects.co.za
Izizwe Volunteer Projects is a registered non-profit organisation. It has facilitated volunteers from countries such as Britain, Germany, the Netherlands, and the United States since 2008.
All Izizwe projects aim to uplift the community of Gqebera Township in Port Elizabeth, South Africa. Their volunteer initiatives include sports programs like basketball and swimming, adult literacy, basic English tuition, and CV & interview training.
Which organisations do volunteer work in South Africa?
You can volunteer for the following international and local not-for-profit organisations in South Africa:
StayAfrica
Via Volunteers
Love Volunteers
Center for the Rehabilitation of Wildlife (CROW)
CodeMakers
COPESSA
African Impact
GoEco
Naturally Africa Volunteers
International Working Holidays (IWH)
Lebo's Soweto Backpackers
Door of Hope
Agape Volunteers
South African National Council for the Blind (SANCB)
Izizwe Projects
What are the 3 types of volunteer organisations in South Africa?
Most volunteer organisations in South Africa deal with wildlife rescue and conservation, childcare and education, and women and youth empowerment.
How to join a volunteer organisation in South Africa?
Discover your passions to know which volunteer jobs you want to do. After that, research volunteer organisations in South Africa with projects that match your interests. Determine how long or often you can volunteer, identify the skills and knowledge you can offer, then send your volunteer resume to organisations you want to work for.
Which South African organisation needs volunteers the most?
UNICEF South Africa's Volunteer Program and the South African National Council for the Blind (SANCB) need many volunteers. The organisations aim to improve the lives of children and youth across South Africa.
Apply for jobs in these volunteer organisations in South Africa today. Some people already know the careers they want to specialize in. If you still need to figure it out, let your passion guide you when selecting jobs to apply to. Eventually, you will know what you truly want while on the job.
Briefly.co.za listed hiring companies in Sandton. Companies contract these personnel agencies to hire and staff employees on their behalf. Looking for jobs through recruitment agencies is one of the best job-hunting strategies.
Discover the most famous hiring companies in Sandton and how you can get in touch with them.
Source: Briefly News