Walker Nathaniel Diggs bio, age, parents, facts, net worth
Walker Nathaniel Diggs is an American celebrity kid. He is popularly known for being the son of American actors and singers Taye Diggs and Idina Menzel. Interestingly, his parents starred in Rent (2005), Broadway's hit American musical drama film. Also, his mother plays Elsa in Frozen (2013). Due to his celebrity status, many people have been craving to know more about him.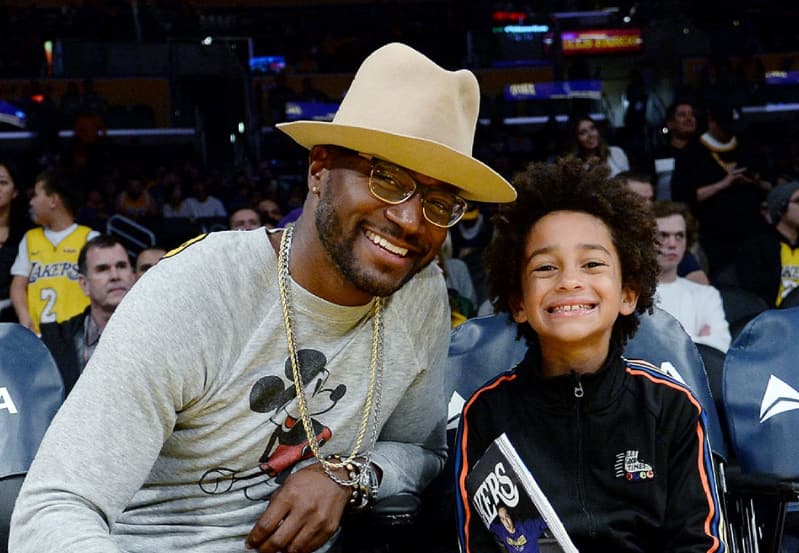 Being famous is, arguably, the dream of many people. However, to some, it is not. It is even more exciting when one becomes a celebrity at a young age – for instance, in the case of Walker Nathaniel. The kid has been in the limelight throughout his life. Often, he is seen hanging out with his father, actor Diggs. So, what would you love to know about him?
Walker Nathaniel Diggs profile summary
Birth name: Walker Nathaniel Diggs
Date of birth: 2nd September 2009
Place of birth: United States
Age: 11 years old (as of 2021)
Parents: Taye Diggs (father) and Idina Menzel (mother)
Nationality: American
Walker Nathaniel Diggs bio
Walker Diggs was born on 2nd September 2009 in the United States. He is the only child in his family. Walker Nathaniel Diggs parents are Taye Diggs, 50, and Idina Menzel, 49. Unfortunately, his parents divorced in 2014; this was after a decade of being together as a couple. Even so, the boy is still a top priority in their lives.
Since the separation, his parents have moved on with their lives. Walker Nathaniel Diggs mom tied the knot with another man by the name of Aaron Lohr. Similar to his ex-husband, Lohr is a well-known singer and actor. Funny enough, the two were also cast members in Rent (2005).
On the other hand, Walker Nathaniel Diggs father dated Amanza Smith for some time. Amanza is a model and home designer. Previously, she was married to Ralph Brown, a prominent NFL player. Unfortunately, the two separated after a short period of dating.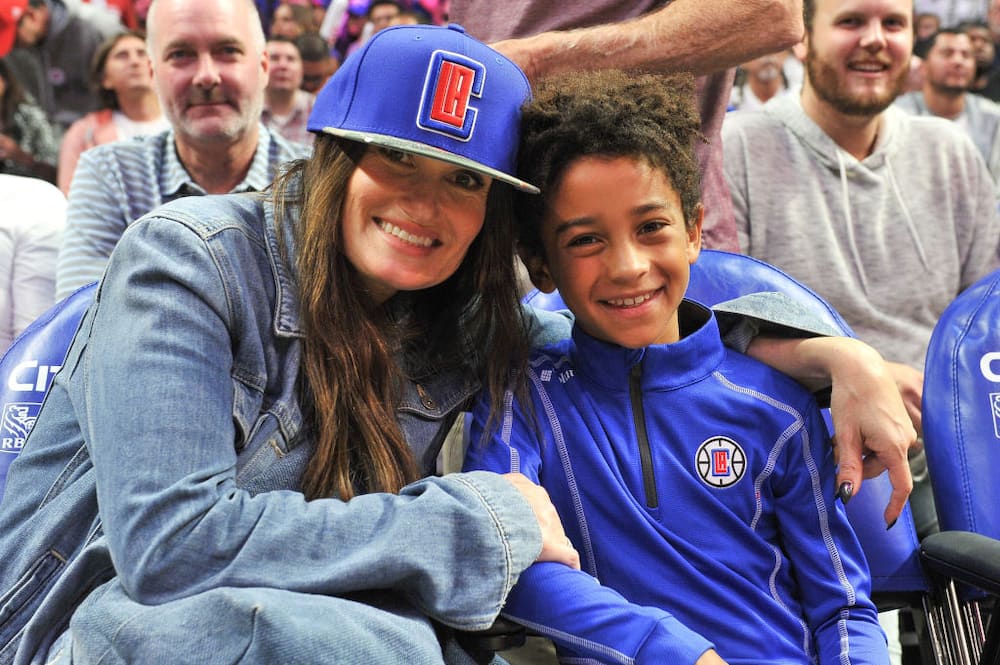 The 50-year-old is presumably single, considering he has not announced that he is seeing someone again. Also, he has mentioned in several interviews that his son would have loved him to be single for some time. Nonetheless, he had approved his father's relationship with his former girlfriend.
So, who does Walker Nathaniel Diggs live with? Mostly, he is seen together with his father on Instagram. It is rare to find his pictures on his mother's page, as is the case with his father's. However, according to their divorce settlement, they are co-parenting Nathaniel. Also, they reportedly share half of his child-care costs.
How old is Walker Nathaniel Diggs?
At the time of writing, Walker Nathaniel Diggs age is 11. Usually, the boy celebrates his birthdays on the 2nd of September every year. He will soon become a teenager.
How rich is Walker Diggs?
He is still a kid, meaning he is under the care of his parents. Though, his parents are among the highest-paid entertainers in Hollywood. Thus, he enjoys their wealth. For instance, Taye Diggs net worth is $14 million as of 2021. On the other hand, his mother's worth is estimated to be $16 million.
Who is Walker Nathaniel Diggs girlfriend? As mentioned early, he is 11 years old. Therefore, he does not qualify to date yet. Although there is little information in the public domain regarding his educational background, he is in school.
Quick facts about Taye Diggs' son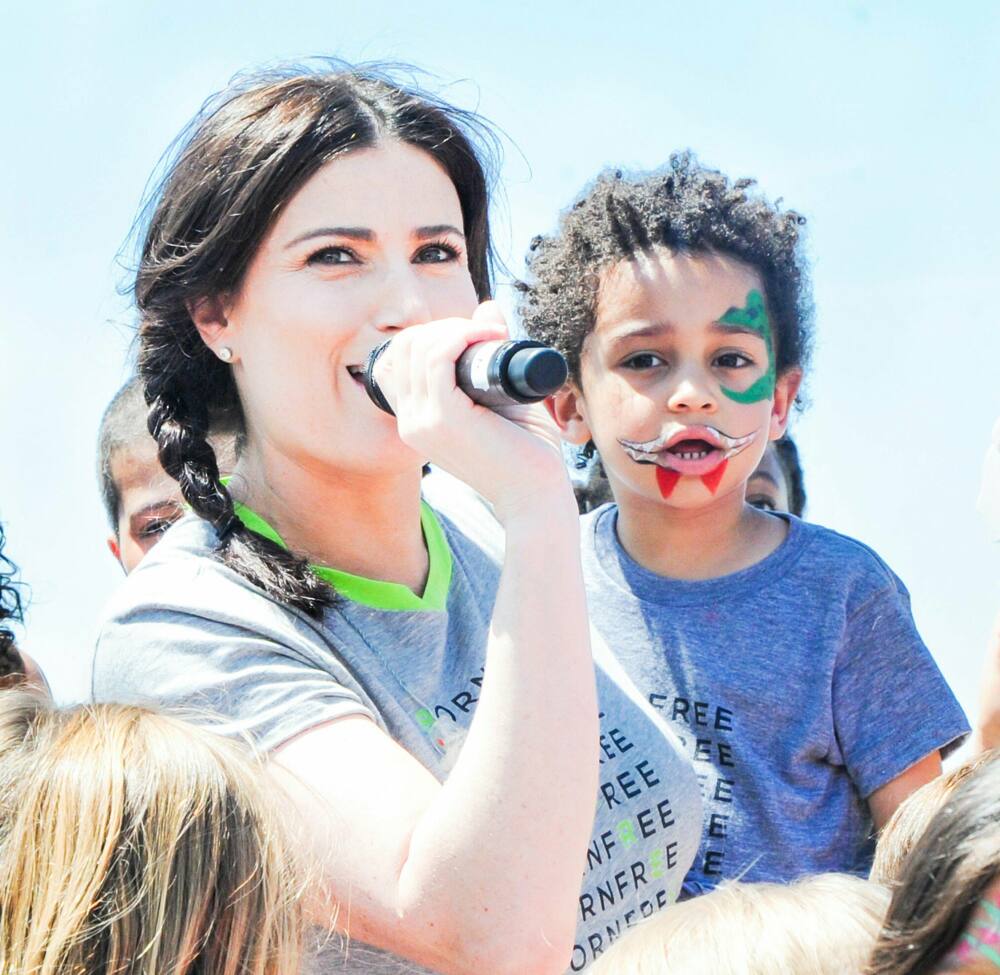 Walker is, indeed, an incredible kid. Perhaps, you now understand why he is a favourite for many people. Below are quick facts about the celebrity kid:
He is the only child of an ex-celebrity couple, Taye Diggs and Idina Menzel.
At the time of his parents' divorce, he was around five years old.
He is an important aspect of his parent's lives; they love him equally hence co-parenting him.
Walker is an athletics fanatic; many people believe he might not follow in his parent's footsteps. However, time will tell.
After separating from Idina, Nathaniel requested his father not to date for some time. However, later, he approved his decision to date Amanza, and he got along well with her.
Unlike many kids, he does not care about Frozen, and yet his mother plays Elsa in the musical fantasy film.
He leads a lavish lifestyle because his parents can afford it.
Besides singing and acting, his father is an accomplished author. He has authored five children's books, namely Chocolate Me! (2011) Mixed Me! (2015), I Love You More Than . . . (2018), My Friend! (2021), and Why? A Conversation about Race (2021).
Undeniably, Walker Nathaniel Diggs is among Hollywood's most-cherished celebrity kids. Many people have come to love him because of many reasons. Also, he means the world to Taye and Idina, who parted ways a few years ago.
READ ALSO: Cindy DeAngelis Grossman age, son, husband, career, net worth
Briefly.co.za shared an exciting post about Cindy DeAngelis Grossman. He is famous for being the ex-wife of Herschel Walker, a celebrated American football player. Besides her past marriage, she is a renowned businessperson.
The 59-year-old was in a marriage that lasted for around two decades. Since her divorce, DeAngelis has been close with his only son, Christian Walker. The mother of one is also among the wealthiest ladies in the US. You may want to know how much she is worth, among many other facts, by reading this piece.
Source: Briefly News