Clarissa Molina age, height, nationality, salary, pictures, worth
Clarissa Molina is living proof of beauty and brains. The award-winning model wears many hats as a TV personality, actress, spokesperson, and philanthropist. The epitome of her career has been bagging an Emmy award, and the sky is not the limit. Her biography deciphers what it has been like for her to rise to such a high pedestal.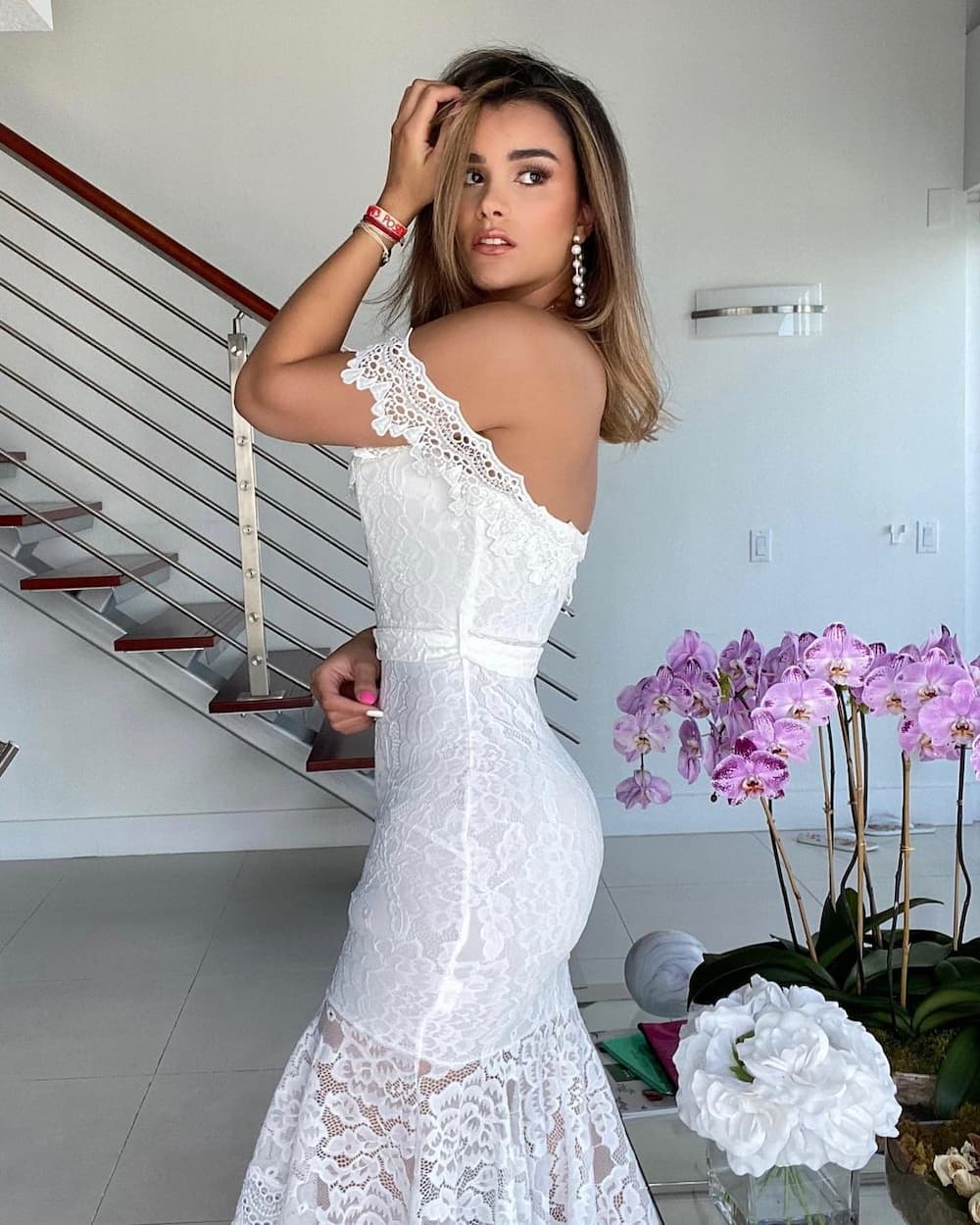 Clarissa Molina draws her roots to a marginalised group, but her talent and ambition have made her a household name. As a host of an award-winning entertainment news program, she has ensured to keep her viewers on tabs on what is happening globally. Molina has also had the golden opportunity to host some of the most coveted celebrities.
Clarissa Molina profile
Full name: Clarissa María Molina Contreras
Date of birth: 23rd September 1991
Place of birth: Santiago, Dominican Republic
Zodiac sign: Libra
Occupation: Model, actress, co-host
Clarissa Molina Instagram: clarissamolina
Clarissa Molina biography
As a young girl, Clarissa grew up in a broken home. She had to endure being raised by her extended family. These dynamics did not stop her from chasing her dreams. Instead, she pushed harder, and in 2015, she was declared Miss Dominican Republic. The position opened doors for her to diversify her career, and she is currently the host of El Gordo y la Flaca, an award-winning show.
Clarissa Molina age
Clarissa María Molina Contreras was born on 23rd September 1991 in Santiago de los Caballeros, Dominican Republic. She is the daughter of Clara Contreras and Domingo Molina. As of May 2021, she is twenty-nine years old.
Clarissa Molina nationality
When Molina was 11, her parents separated and relocated to New York; hence, she was forced to live with her stepmother in the Dominican Republic. When she turned 15, she relocated to New Jersey to live with her uncle. Currently, she lives in Miami and holds both American and Dominican citizenships.
Clarissa Molina height
She ventured into modelling in 2012 when she contested for Miss Tourism International, where she won. She also contested in the Miss Dominican Republic US 2012 and was crowned the first-runners up. In 2013, she contested for Miss Latina New Jersey USA, where she won.
Pageantry
In October 2014, Clarissa auditioned for Nuestra Belleza Latina beauty pageantry, although her earning the position was intricate since some of the judges labelled her as arrogant during the audition. However, she secured a chance among the finalists and eventually finished as the third runner-up. The final winner of the competition was Francisca Lachapel of the Dominican Republic.
After the Nuestra Belleza Latina beauty pageantry, she took part in the Miss Dominican Republic 2015 pageant, representing the province of Espaillat. She won the competition and was crowned the winner. The title earned her the right to represent the country during the 2015 Miss Universe pageant. During the 2015 Miss Universe competition, Clarissa finished 6th.
Throughout the competition, Clarissa Molina's height played a crucial role in earning her the titles. She is 175 cm tall.
Clarissa Molina salary
After winning the much-coveted Miss Dominican Republic title in 2015, Clarissa rose to notoriety, and she joined Univision. As fate would have it, the title gained her a chance at Nuestra Belleza Latina VIP, a popular reality show. Since then, she has landed several acting roles for special events.
Clarissa made her acting debut in 2018 when she featured in Qué León, a Latina film that also featured Ozuna. Qué León is the first Latina film to be available on Netflix Latino America. In 2019, she starred in the sequel, Los Leone. That same year, she bagged the Mira Quién Baila All Stars award, although she donated all the proceeds from the award to the humanitarian aid in the Dominican republic. Apart from the above opportunities, Clarissa has actively participated in charity events.
Clarissa Molina net worth
What is Clarissa Molina net worth? At the age of twenty-nine, she has achieved so much, and most people wish to know how much she is worth. Unfortunately, the details have not been documented. However, her numerous income streams and charity events are proof that she can be making a dime. Clarissa Molina net worth is allegedly valued at $1.5 million.
Clarissa Molina pictures
Clarissa defied the odds even when they seemed not to work in her favour. She dared to dream, kept her eyes on the prize, and never looked back. She has set an example, even to the people who do not know her. These pictures illustrate her different personalities.
1. She is living life in the fast lane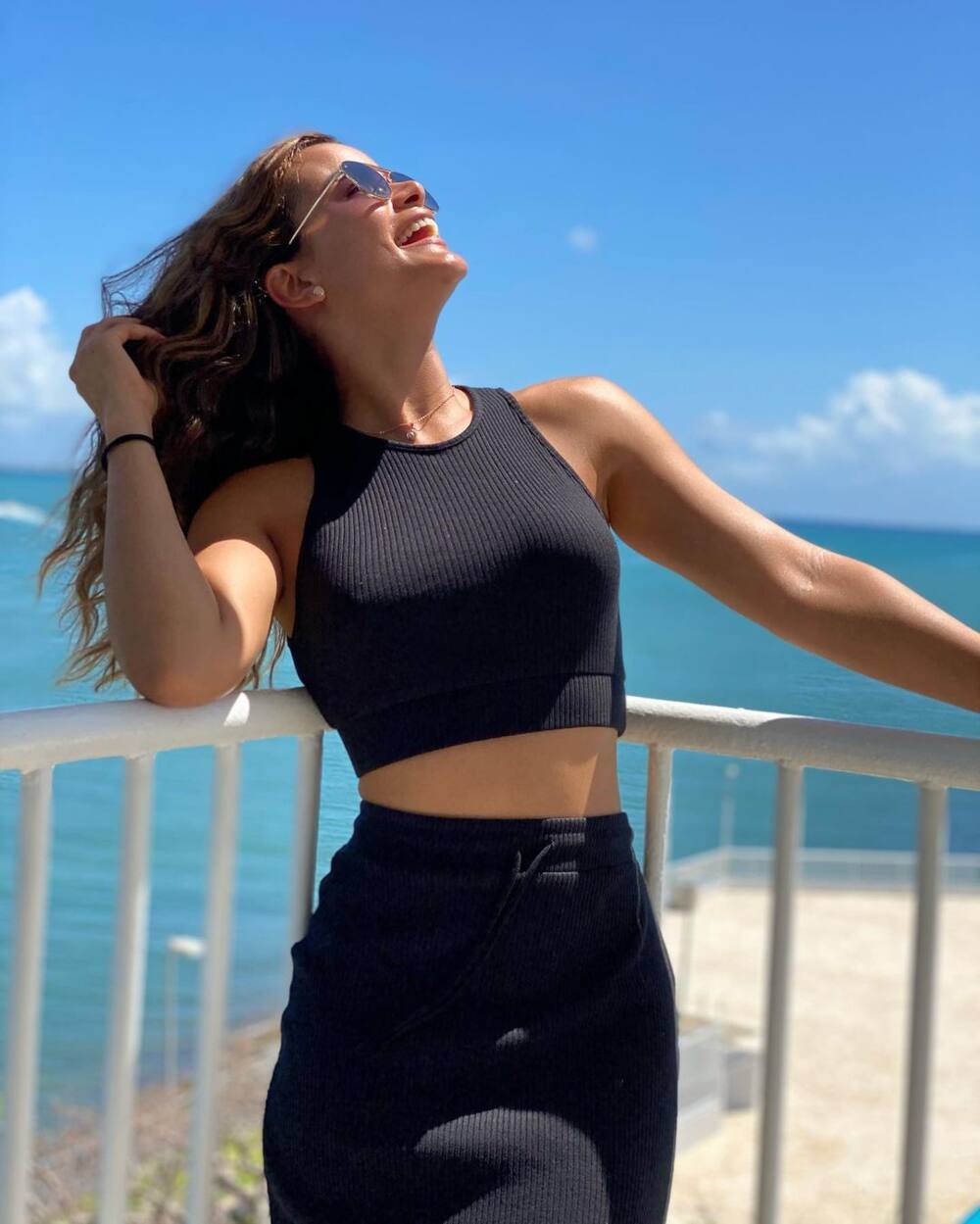 It took so much effort and resilience for her to get to where she is. From experiencing hurdles to being crowned a country's epitome of beauty, she deserves the beautiful life she leads.
2. God must have taken his time!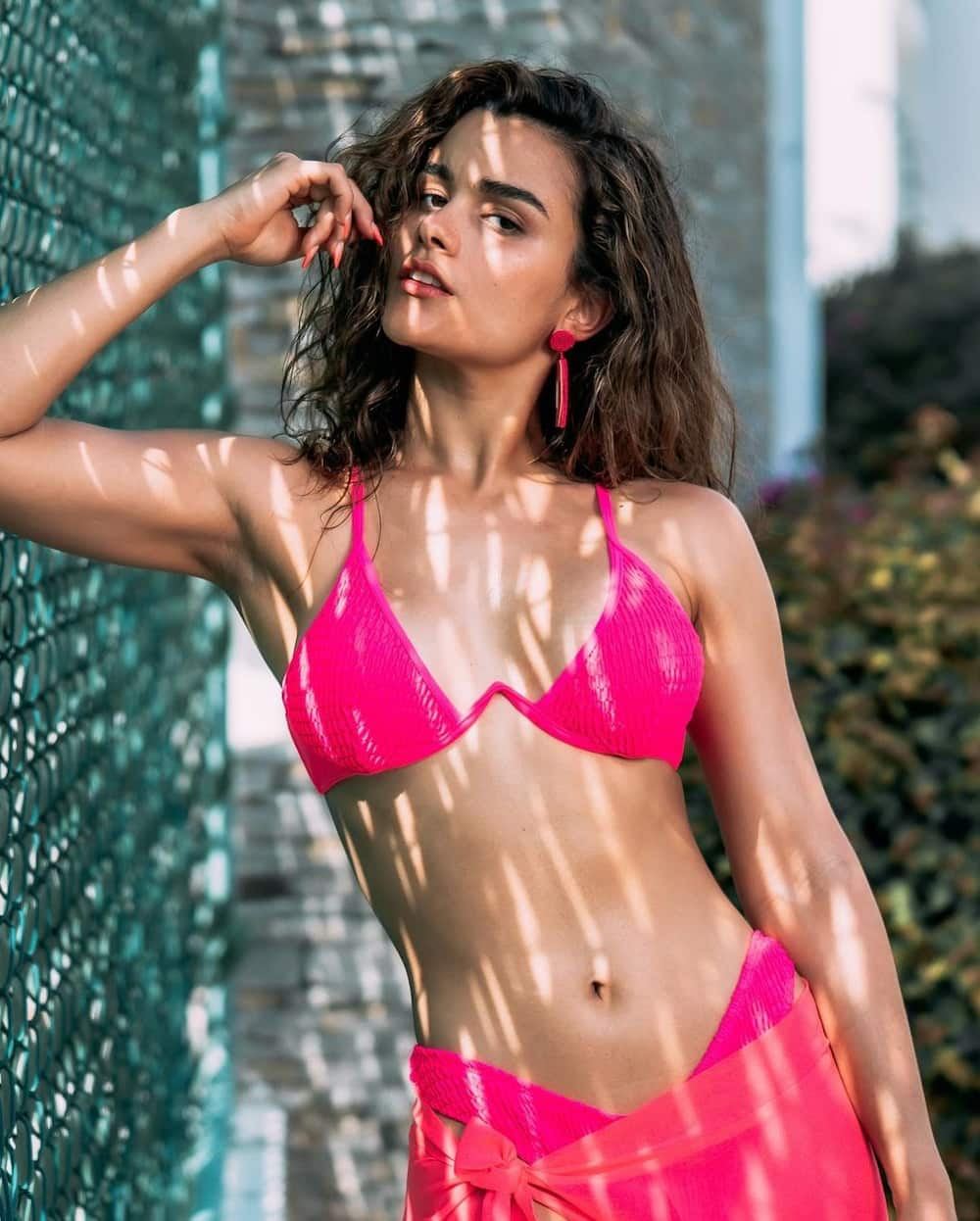 Molina is a goddess. Her beautiful eyes, perfectly shaped body, and hair are fascinating.
3. She is a fitness enthusiast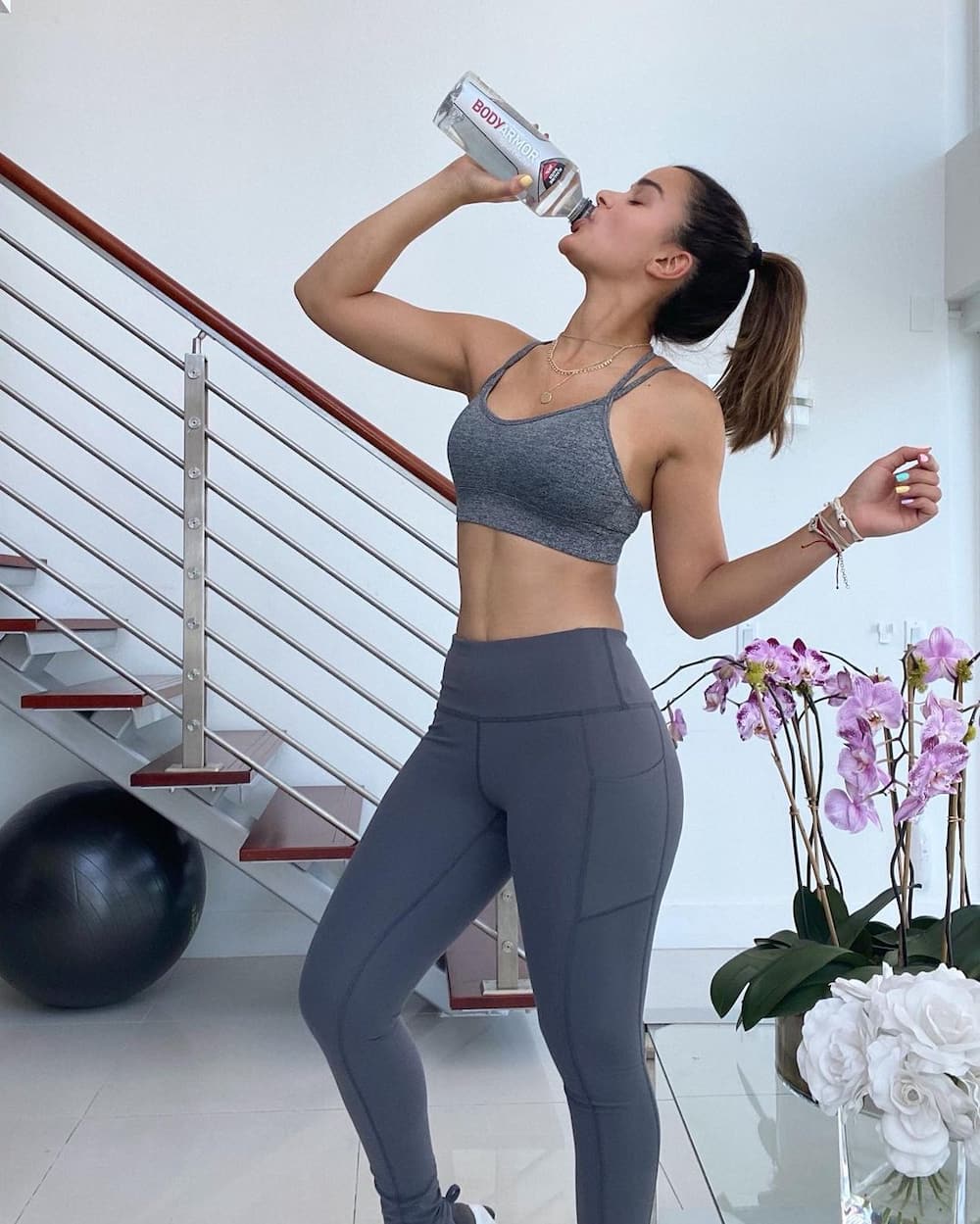 If you thought it is easy to maintain her body, you were wrong. It takes so much effort, and she is willing to do the work by working out. Molina is a fitness enthusiast.
4. A bubble of good vibes and laughter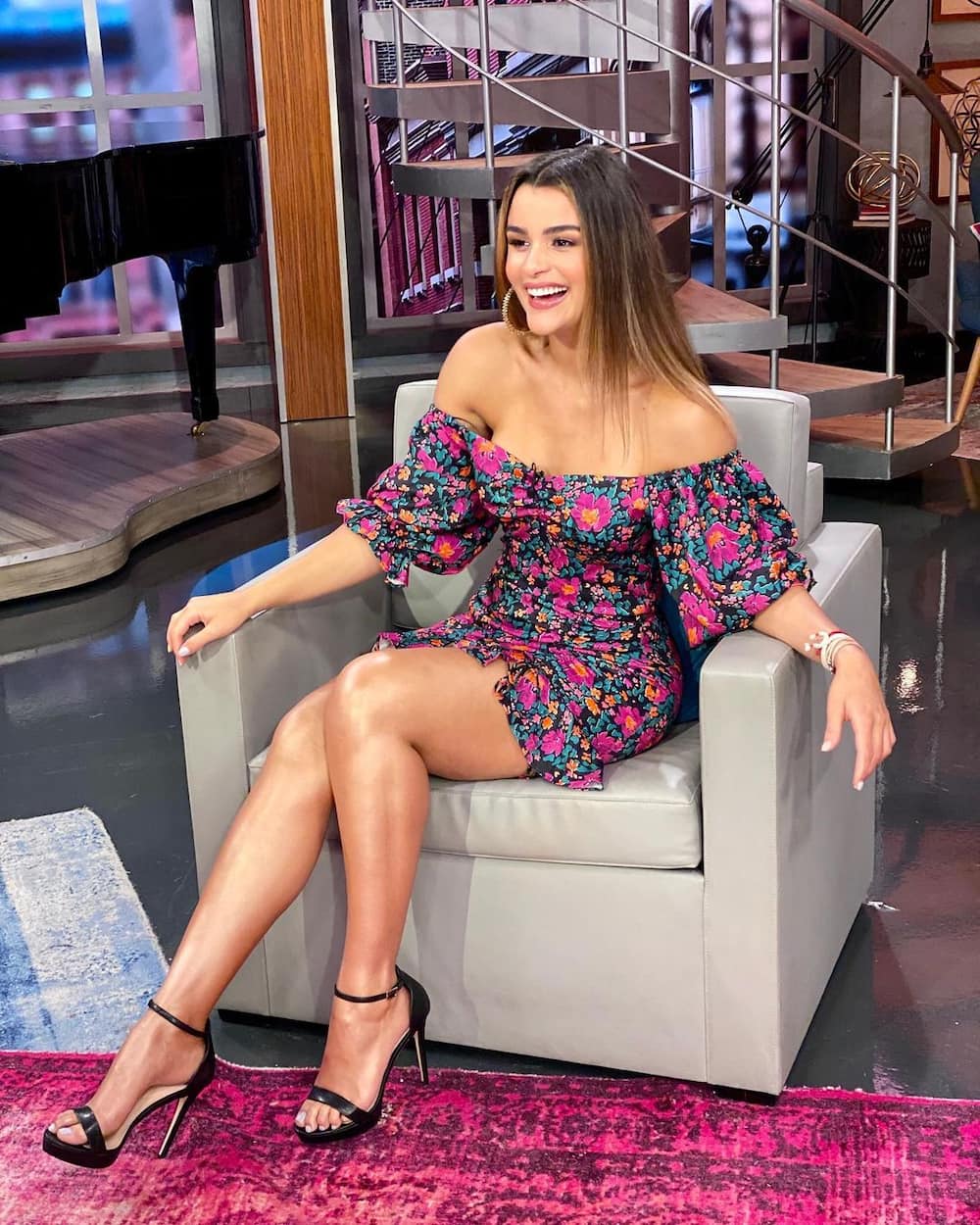 Imagine landing an opportunity that eventually transforms your life for the better. She means it whenever she encourages people to go for what they are passionate about. Her life is a testament to her mantra.
5. Was the beach created for her?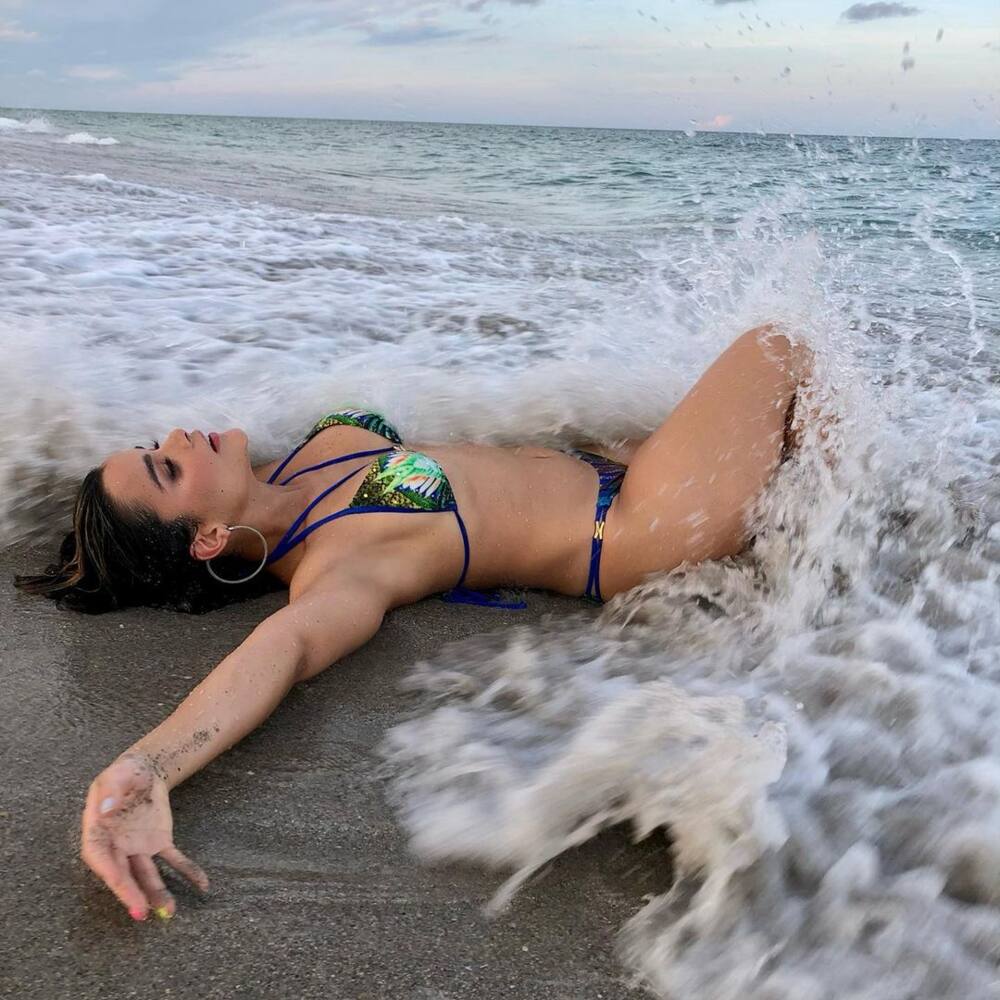 All work with no play makes Jack a dull boy, so Molina finds comfort in the beach. She loves beautiful beaches. Most of her photos on her social media account are taken on the beach.
Clarissa Molina chose to dream, and it was worth it. She dared to pursue a field she loved, and even though several doors were closed on her, she reached the high pedestal she had always dreamt of. Her life is proof that anything is attainable, and the sky is not the limit!
READ ALSO: Jennifer Brennan age, height, baby, husband, net worth, profiles
Briefly.co.za recently published details about Jennifer Brennan, and her biography breaks into bits how it was like to raise to fame.
Jennifer Brennan rose to fame through her role in Shipping Wars. However, she broke up with her long-term boyfriend after siring a baby.
Source: Briefly.co.za