Billionaire Johann Rupert Set to Pocket Over R100 Million in Dividends from Remgro
South Africa's wealthiest individual, billionaire Johann Rupert, is poised to receive substantial dividends this year
These dividends stem from Remgro's shares, which have surged by 60%, from 150 cents per share in 2022 to 240 cents in 2023
Some South Africans have supported the billionaire's success, while others are not happy for him
JOHANNESBURG - South Africa's richest man, billionaire Johann Rupert is set to get substaintional payout this year.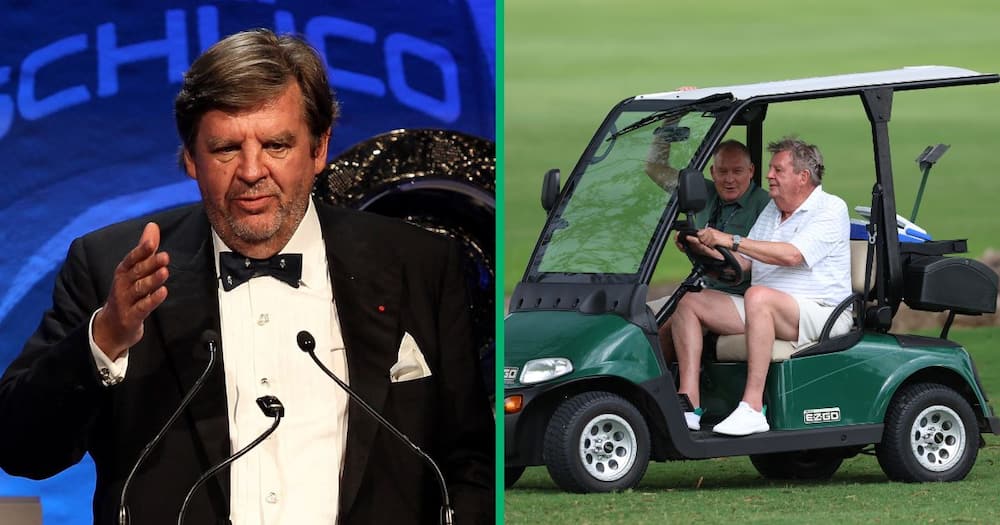 The billionaire is looking at getting over R100 million in dividend payouts from Remgro, an investment holding company with holdings in Mediclinic, the OUTsurance Group, Vumatel, Discovery and more.
Remgro shares grow by 60%
According to BusinessTech, the holding company was originally founded by his father Anton. The billionaire owns shares in the company under his companyRupert Beleggings Proprietary Ltd.
Remgro's shares grew by 60% from 150 cents per share in 2022 to 240 cents in 2023 which means Rupert is set to earn about R110 million, before tax in dividends this year.
While the Remgro group has seen a lot of growth this year, the company has seen the worst conditions since 2000, reports Fin24. The company says loadshedding, high interest rates, geopolitical tension, as well as crime and corruption are all coinciding with an erosion of business confidence in South Africa.
The company stressed the urgency of tackling state infrastructure relating to energy, transport and logistics because of the low levels of economic growth.
South Africans weigh on Johann Rupert's expected earnings
Marion-Charles Debeer said:
"Happy for him he worked for it."
Graham Hayward commented:
"Why be happy about billionaires? It's actually shameful to be one."
Eyollan Naidoo said:
"Good for him."
Martin Ferguson said:
Wicked people these..."
Melissa Kruger said:
"Brilliant, great how he supports Afrikaans as a language as well."
Johann Rupert, Patrice Motsepe, Douw Steyn and 2 other South African billionaires who give back
Having all the money in the world means having the luxury to buy whatever without stressing.
South African billionaires show us that having a lot of money is not about splurging but giving back to society and making a difference.
From the first black billionaire in Mzansi, Patrice Motsepe, to the wealthiest man in the country, Johann Rupert, Briefly News previously looked at how the mega-rich are giving back to society.
Source: Briefly News