Legal Woes Continue for Faith Nketsi's Husband Nzuzo Njilo As Bank Allegedly Guns for His Trucks
Faith Nketsi's husband, Nzuzo Njilo, is in more trouble with the bank as his company was slapped with a writ of execution from a known bank
The popular bank is looking to attach movable assets to allegedly pay off a loan taken by his business partner Matshidze Nicholas Ramuvhundu
It is reported that Matshidze Nicholas Ramuvhundu disappeared with 15 trucks, four of which are in Njilo's Trucking possession
There is no end to businessman Nzuzo Njilo and his legal troubles. It is reported that Absa Bank is looking to repossess four trucks from Njilo's Trucking.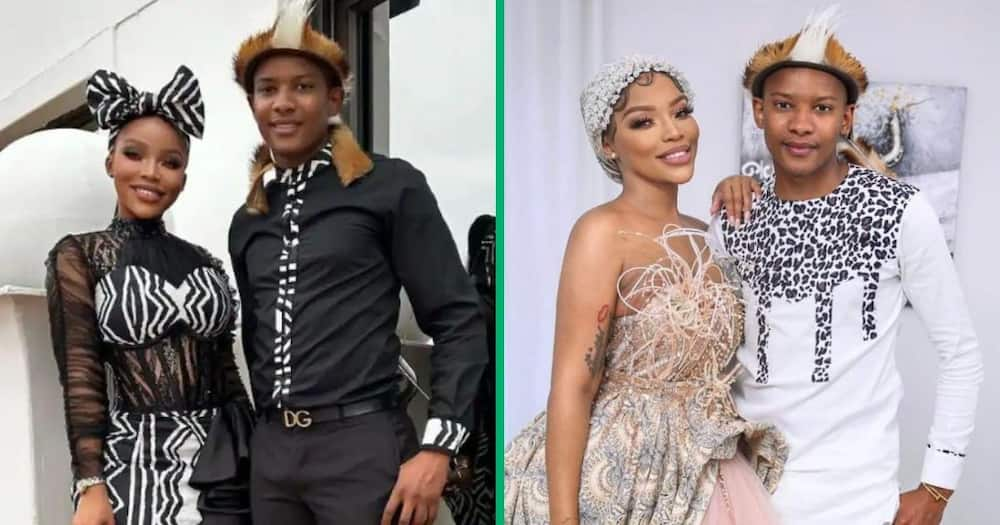 Absa bank in a tussle with Njilo, Ramuvhundu
According to a report from Sunday World, Faith Nketsi's estranged husband is accused of "disappearing" with four trucks. The businessman owns Njilo's Trucking and Absa Bank allegedly obtained a writ of execution to attach those movable assets to pay off a loan taken by his business partner Matshidze Nicholas Ramuvhundu.
The news publication reported that Matshidze Nicholas Ramuvhundu disappeared with 15 trucks, four of which are in Njilo's Trucking possession.
PAY ATTENTION: Watch the hottest celebrity stories on our YouTube channel 'Briefly TV'. Subscribe now!
The court order reportedly allowed Absa to repossess these trucks from Njilo and Ramuvhundu to recover the funds.
The two are reportedly set to appear in court again his month.
Njilo involved in a fraud case
Nzuzo Njilo was recently arrested for yet another fraud case. Njilo allegedly swindled a Durban-based businessman of more than R1.5 million for a truck never given to him.
Before that, Njilo and another business partner allegedly Njilo swindled a woman of R500K for a truck sale that was also never delivered.
He appeared at the Durban Magistrate's Court. At the time, Police spokesperson Robert Netshiunda was quoted by City Press stating:
"It is alleged that a man purchased a product from a suspect and was not satisfied with the quality of the product. Reports indicate that the victim was promised another product but it was not delivered."
Faith Nketsi admits to not trusting hubby
The Have Faith reality star admitted that she loves her husband deeply but does not trust him.
Nzuzo Njilo has faced numerous allegations of fraud, and there have been recent reports suggesting that Faith Nketsi claimed that her husband deceived her.
Briefly News spoke to Paula Quinsee, a relationship expert who spoke about how married couples can work to rebuild their relationship after suffering this terrible ordeal.
"To rebuild trust between couples, there has to be complete openness and transparency throughout the process from both sides, the ability to talk through things when either one of you is being triggered, compassion and understanding and supporting each other in the dark moments of doubt that will arise every now and then."
Faith Nketsi on claims that she and Nzuzo are headed for divorce
Briefly News previously reported, Faith Nketsi has responded to the claims that were made about her divorcing her husband, Nzuzo Njilo.
The socialite posted a tweet on Twitter explaining to fans that she would never talk about her personal life during an interview or on social media.
Source: Briefly News