Who is Uebert Angel? Age, children, wife, books, spiritual father, net worth
Who is Prophet Uebert Angel the spiritual father? This Zimbabwean born icon founded the Spirit Embassy (later renamed Goodnews Church) in the United Kingdom and has expanded his religious services to an international scale. His church has over 70 different venues from which to worship, and his followers love the flamboyant flair that their pastor brings to his services. This self-made millionaire has a strong entrepreneurial ability of establishing and expanding small businesses, as well as inspiring Christians with his spiritual teachings.
PAY ATTENTION: Click "See First" under the "Following" tab to see Briefly News on your News Feed!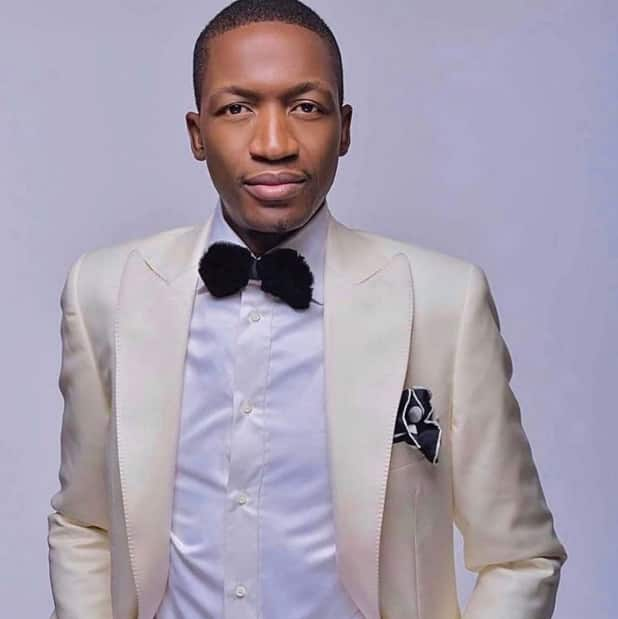 This prolific Prophet owns a private island valued at $4,7 million, which he will apparently be selling in order to start his own newspaper. For more of Uebert Angel's latest news, read on with Briefly.co.za.
Ambassador Uebert Angel's profile
Full name: Uebert Mudzanire
Nickname: Uebert Angel Spiritual Father
Famous for: Founder of Spirit Embassy church
Gender: Male
Place of birth: Masvingo, Zimbabwe
Date of birth: 6 September 1978
Zodiac: Virgo
Uebert Angel's age: 44 in 2022
Current residence: United Kingdom
Nationality: Zimbabwean and British
Ethnicity: Black
Sexuality: Straight
Uebert Angel's wife: Beverly
Children: Levi, Jude, Seth and Uebert Angel jr.
Parents: Samson Mudzanire
Siblings: Benjamin Mudzanire
Eye colour: Brown
Hair colour: Brown
School: University of Salford; University of Wales; University of Bolton
Occupation: Pastor, businessman
Net worth: $50 million in 2021
Instagram: @uebertangel
Twitter: @UebertAngel
Website: www.uebertangel.org
Enjoy reading our stories? Download the BRIEFLY NEWS app on Google Play now and stay up-to-date with major South African news!
Uebert Angel's contact details:
UK: +443333448612
US: +12407816942
SA: +27510040209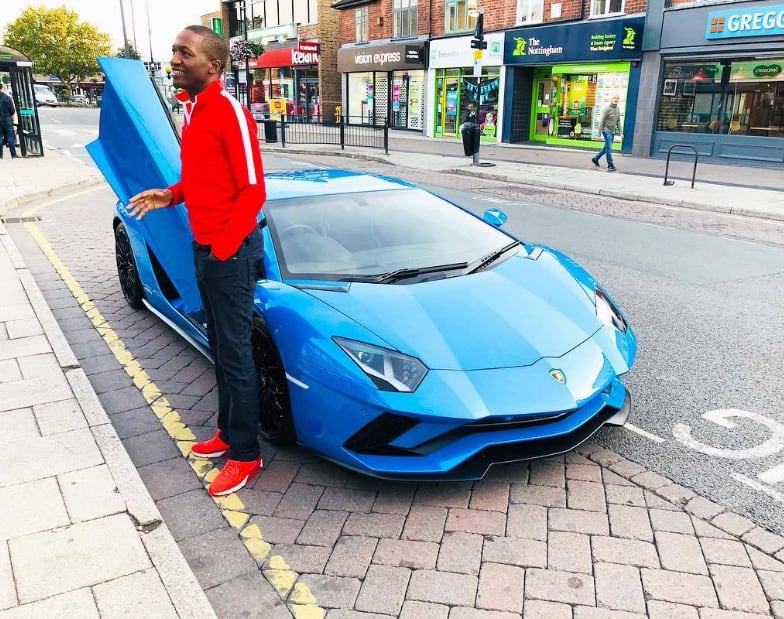 Uebert Angel's family
In 2022, the inspirational prophet and his wife will be celebrating two decades of marriage. His significant other, Beverly "Bebe" has a degree in finance from the University of Salford and is well-known in the religious community.
She is also a well-known public speaker, educator, and television personality. The couple have four sons together, the eldest named after his father, and the others hold the biblical names of Levi, Seth and Jude.
If you have read anything regarding Uebert Angel's daughter, it is merely in reference to the women within his congregation, not direct offspring.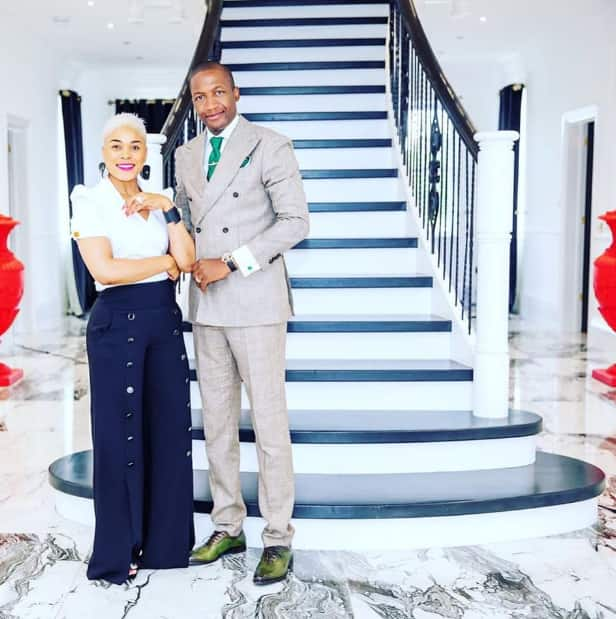 What did Uebert Angel study?
Uebert Angel is a former finance instructor and a professional financier with two degrees from Salford University in the United Kingdom. He also holds a master's degree in applied philosophy from the University of Wales in Cardiff, as well as a postgraduate degree from Bolton in Manchester.
Career
Uebert Angel established the Spirit Embassy (later renamed Goodnews Church) in the United Kingdom in 2007. Within a few years, the church had grown to over 70 branches in over 15 different nations throughout the world.
In August 2012, he founded the Osborn Institute of Theology, an online Bible school where he runs as president. He's also the founder of two television networks, Miracle TV and Good News TV, on which he gives regular talks and broadcasts programs on behalf of the Good News Church. Uebert Angel's Youtube channel also features many of his sermons.
Books:
Supernatural Power of the Believer (2010)
Praying for the Impossible (2012)
The Greatest Secret God Told Me about Money (2015)
Defeating the Demon of Poverty: How to Break Free from the Spirit of Lack (2016)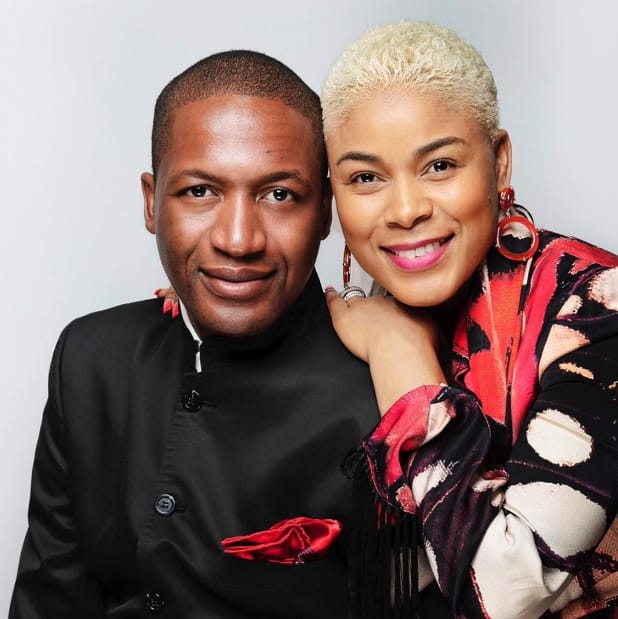 Is Uebert Angel a millionaire?
Angel has raised and personally contributed millions of dollars to charitable causes as a philanthropist and charity leader. In addition, he is the creator of the Free Earth Humanitarian Organisation. This foundation is dedicated to empowering the most vulnerable individuals and assisting them in escaping poverty via education and assistance.
He is the current CEO of construction business Sam Barkley, which has completed over 140 projects and is now working on projects in Birmingham, United Kingdom, Johannesburg, South Africa, and Dallas, United States. Uebert Angel's net worth was estimated at $50 million by the end of 2021.
Why did Uebert Angel change his name?
Critics chastised him for changing his name from Mudzanire to Angel and returning to Zimbabwe after failing to draw a large audience in the United Kingdom, where he had lived for years. He dismissed the charge, claiming that he had been summoned by God to preach, perform miracles, and heal people. Uebert means "Oracle Of God" in Kenya, a fitting title for his new spiritual calling, alongside his new angelic surname.
How old is Prophet Uebert angel?
Born on 6 September 1978 in Masvingo, Zimbabwe, this successful Virgo will be celebrating his 44th birthday in 2022.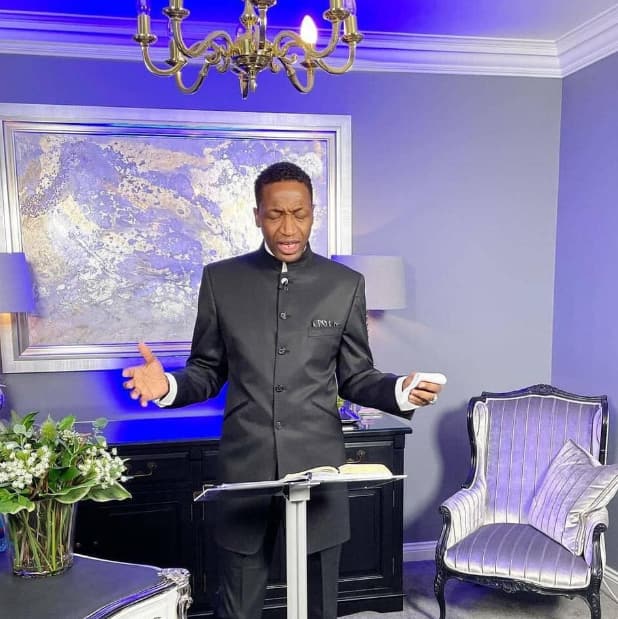 Prophet Uebert Angel's teachings started from a singular venue in the United Kingdom in 2017 and has since expanded to a global level. The Spirit Embassy aka Goodnews Church can be visited in over 70 different locations across 15 nations. This self-made millionaire is known for his extravagant lifestyle and flashy outfits, which he claims does not detract him from his main purpose - to spread the word of God.
READ ALSO: Self Proclaimed Zim 'Prophet' Offers Young SA Citizens R2 Million in Bible Verse Challenge
Briefly.co.za shares the story of Passion Java, a self-described 'prophet' from Zimbabwe, who is on a mission to keep Mzansi's kids off the streets. The prophet is giving away R2 million to anyone who participates in his Bible verse challenge, which will take place in the next three weeks.
According to a spokeswoman, Java was devastated after seeing how many homeless young people there are in South Africa. Read on for more insights about the Zim prophet!
Source: Briefly News