TikTok Video of Snake Settled Inside Car Gets 1.8M Views, Peeps Horrified by Serpent's Hiding Spot
One TikTok video shows a snake in a terrifying hiding spot that left viewers of the viral post disturbed
Many people were floored after seeing the serpent getting extracted from its spot and shared their thoughts
Netizens commented on the video, and most were candid about how the snake video made them feel
A viral video of a long snake left people scared. A post shows how the viper was comfortable in someone's vehicle.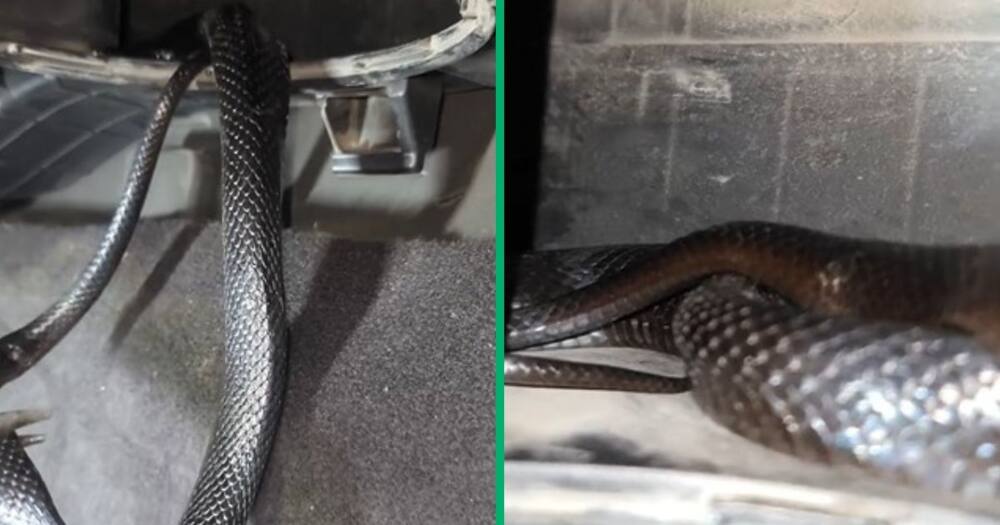 The video of the viper in the car received thousands of likes. There were also hundreds of comments from people who thought the snake looked scary.
Snake in TikTok video goes viral
@tonymorales2201 posted a video of a man taking out a snake. In the clip, the viper was in the vehicle's AC box.
Watch the video below:
TikTok viewers amazed by snake's hiding place
Many people admitted it was scary knowing that a snake slithered into a hidden part of the car. Netizens commented that the video was nightmare-inducing.
Watch the clip of the mechanic discovering the snake:
Becca said:
"Yeah I'd never be able to drive that car again."
Ashley Corder commented:
"Y'all can keep the car. I'll walk home."
Hotmessness_nomess added:
"At that point just keep it. I will go into debt to buy a new car because I will never be able to drive it without thinking a snake is going to fall."
Wldwst22 wrote:
"That's the mechanic's car now."
Jamae Burrows joked:
"The way I just held my phone all the way out from me as if it would allow me a running headstart."
Snake videos terrify South Africans
People are not shy to admit that snakes are scary. One video terrified TikTok users after a snake jumped from a high building.
"Going to collect money for someone": SA jokes about python spotted in Zimbali
Briefly News previously reported that a video of a massive snake crossing the road at the fancy Zimbali Estate, Durban, left Mzansi netizens feeling unsettled.
A video posted on TikTok shows the snake, suspected to be a python, slowly slithering across the road as a car waits for it to pass. Zimbali is in a tropical coastal setting on the north coast of KwaZulu-Natal, which makes it ideal for several species of snakes.
According to KZN Snake rescuer Nick Evans, who spoke to Briefly News, the north coast is quite an ideal habitat for pythons
Source: Briefly News